Where to go in 2014? As a inside travel expert, I have put together My Top Travel Destinations 2014  to make the travel destination decision a bit easier for you.
My Top Travel Destinations 2014 is all about travelling with a sense of place! After all it is the motto of my blog! These are the locations that I believe can offer the true life experiences for the distinct traveller, who wishes to get immersed by the culture of the destination,  and come home with more than a few photos and postcards. Almost all the continents are represented. My Top Travel Destinations 2014 features hot destinations that are making its way into the world travel map,  locations that you never heard about, and long time classics that have taken a new angle towards why you should visit them.
So here are my top travel destinations 2014:
#1  Lisbon, Portugal
With a trending food and fashion scene, and with an incredible value for money offer, Lisbon has established herself as one of Europe's favourite short breaks destinations. Inspired by its soft light, red corrugated roof tops, endless variety tile patterns and paintings,bright yellow creaking trams, winding narrow streets, that suddenly expand into a praça or empty out into the formidable river Tagus, Lisbon is a cinematographer's dream…Travel in the summer to eat char-grilled sardines on the street and cry your heart out to the  intensity and the emotion of Fado music and the Portuguese 12 string guitar! Spoil your palate with the savouring of seafood that actually tastes like the sea, and its faithful partner "green wine" vinho verde, while you soak up the warmth of the sun…In Lisbon it shines 300 days in a year…Lisbon, Portugal takes #1 position in my top travel destinations 2014.
[wp_ad_camp_2]
#2 Rio de Janeiro, Brazil
Always exciting and mesmerizing, Rio is buzzing more than ever as it gears up to host the 2014 FIFA World Cup and 2016 Olympic Games, you would be foolish to miss the opportunity to visit the most vibrant city on earth. Dreamy beaches, heat and sunshine year round, stunning architecture, a very active fashion scene, good looking youngsters, raving fun parties and clubs ,abundant museums, plenty of nature and green spaces, and marvellous food…It is not called "Cidade Maravilhosa" (Wonderful City) for nothing! The feel good atmosphere of the "Cariocas" seems to be present at every corner, in every street food ice-cream stall and in every daily conversations. In the centre of Rio de Janeiro, the Portuguese heritage buildings, markets and pedestrian streets have been refurbished and revamped, giving the fun and sun location an extra layer of cultural interest. On top of everything is a very hot destination for street photography, especially if you are brave enough to venture into the slums…Rio de Janeiro, Brazil  takes #2 position in my top travel destinations 2014
[wp_ad_camp_2]
#3 Bahrain, Bahrain
Ever wondered where the Tree of Life was? Well, there you have it! It is in Bahrain. It may be one of the newest and smallest countries of the Middle East, but let me tell you that Bahrain has a unique and distinct  feel to it.  Even though the old Arab towns that made up this island nation have developed into cities now, the Cities of Muharraq and Manama still keep its very old authentic origins. A country that once occupied by the Portuguese during the Discovery ages is now rising tourism destination, especially with tourist from non-Arabic countries.  The ancient Bahrain Pearl train and the Portuguese Fort are considered Unesco World Heritage sites, while the capital, Manama, was named Arab Capital of Culture during 2012 and Capital of Arab Tourism for 2013.Bahrain, takes #3 position in my top travel destinations 2014
[wp_ad_camp_2]
#4 Big Sur, California, USA
My first thought upon reaching Big Sur was the one of disbelief, over how could it be possible that I war only 300 miles away from Los Angeles. Overlooking the Santa Lucia mountain range is a place, where the land suddenly falls into the Pacific Ocean making it one of the most beautiful ocean/mountain/forest views that you will ever come across. While staying at the Post Ranch In (another big attraction, besides the evergreen beauty that surrounds you constantly), can the see the daybreak behind the snow covers top of the Sant Lucia Mountains, and rise above the Los Padres National forest and cast a light into the vastness of the uninhabited and uninhibited views of the Pacific Ocean. Big Sur comes on the top of my list for nature exploration and for barely having any cellphone network.Big Sur, California, USA takes #4 position in my top travel destinations 2014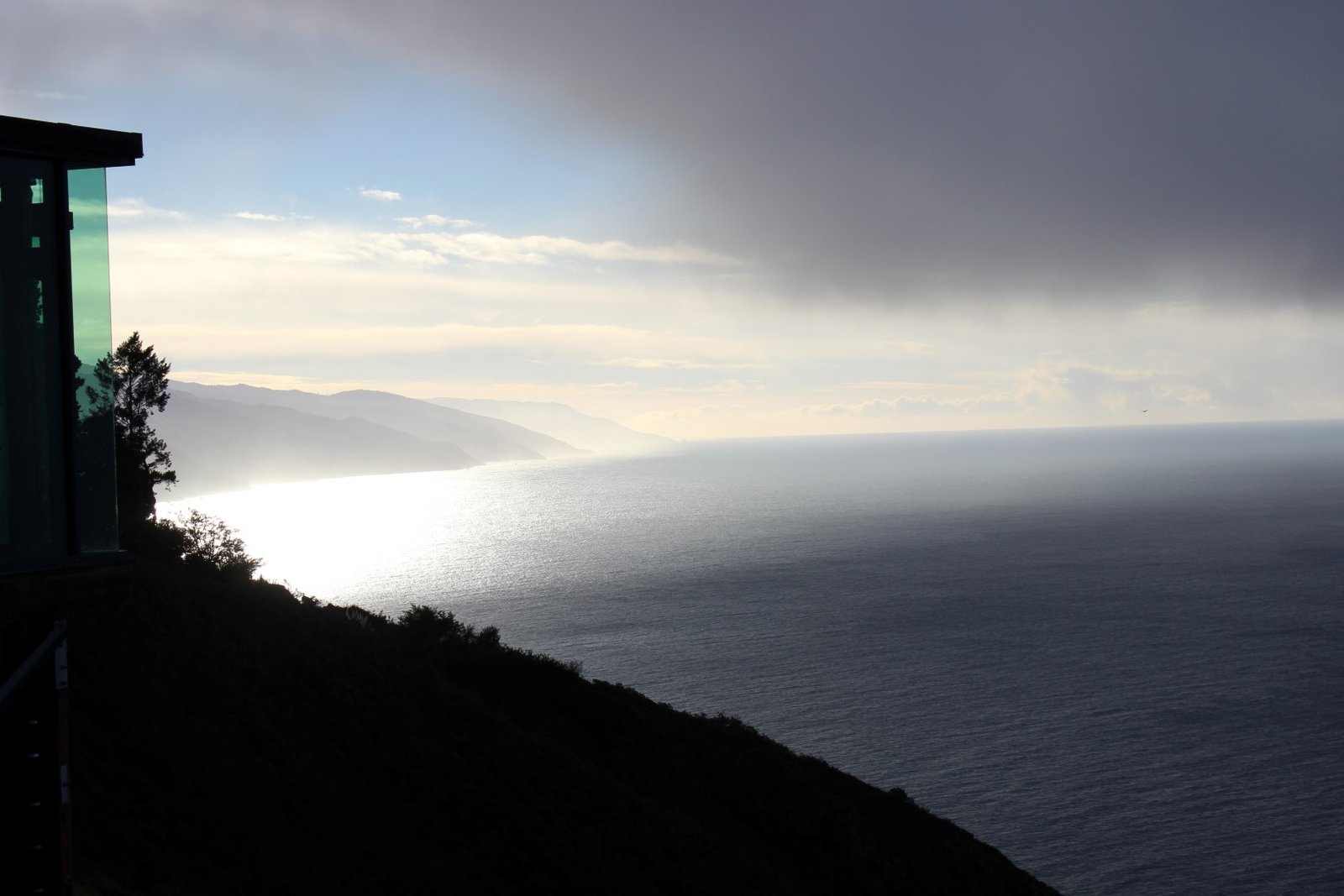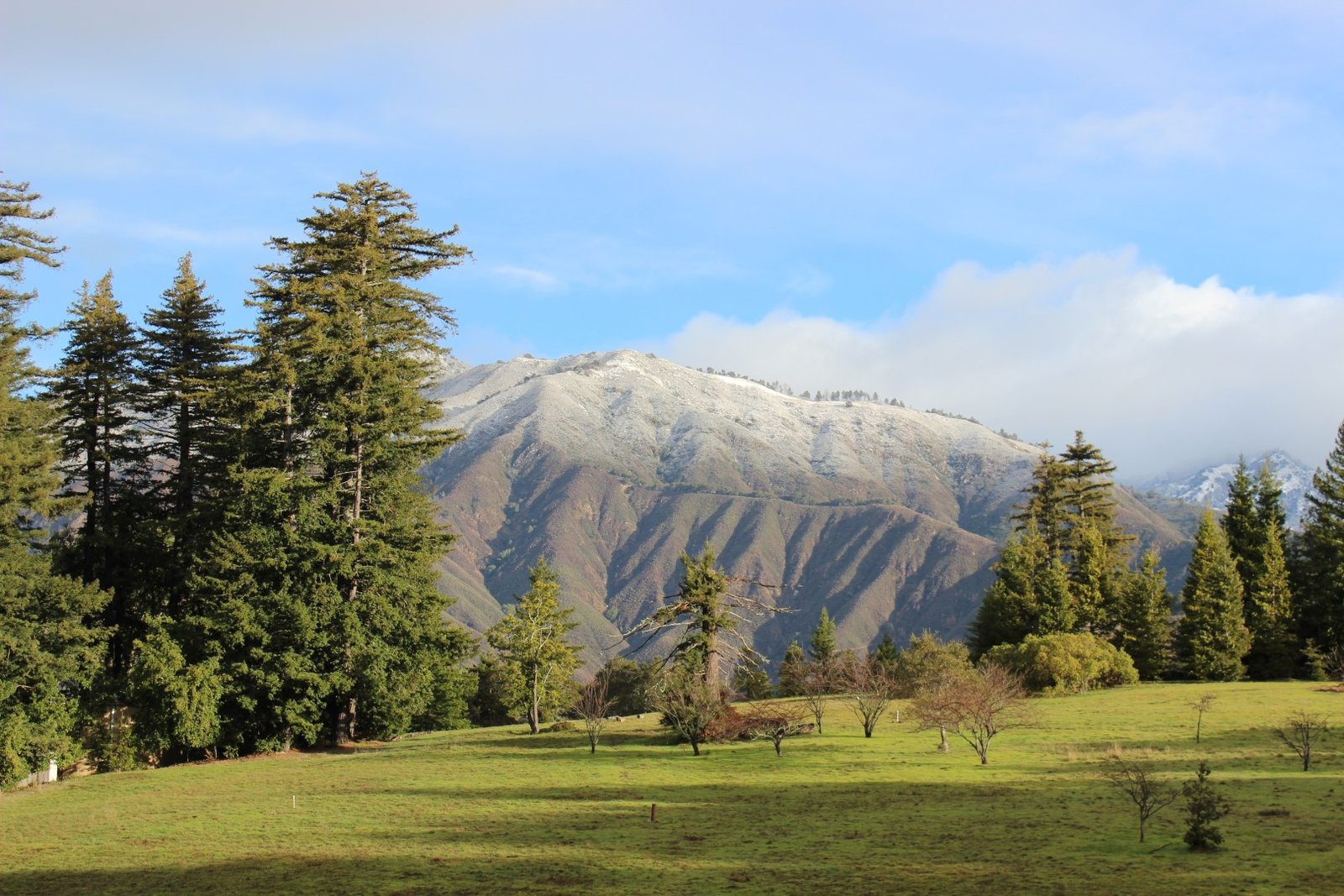 [wp_ad_camp_2]
#5 Quirimba Islands, Mozambique
Forget about Zanzibar! If you want to see heaven on earth and sea, you need to head out to the Quirimba Islands, off the eastern coast of Mozambique. I love the way the whole east Africa shore is made up of a mix of Arabian, Portuguese and Indian influences. Its culture and traditions give it a sort of special fairy tale narrative that goes hand in hand with the unbelievable beauty makes up sight of white sand islands, turquoise sea, spiced gin, and piri-piri prawns! What is more appealing to the Quirimba Islands , is that nothing has changed much from the Discovery Ages (16th Century). Most of the fisherman's villages and Arab trading posts that once prospered through the Portuguese spice trade routes remain the same, as if untouched by time. The sheer remoteness of this paradise on earth has meant some of the islands are still uninhabited, leaving all alone with your day dream thoughts. Quirimba Islands, Mozambique take #5 position in my top travel destinations 2014
[wp_ad_camp_2]
#6 San Sebastián, Spain
San Sebastián, and the whole of the Basque Country rank so high in my list because for me it is the  food capital of Spain. Land of the "pintxo", a more dedicated and evolved small portion than the touristic "tapas", this is the place where foodies come to be dazzled. Under its belt, the little small town of San Sebastián, holds 16 Michelin Stars from food trendsetting establishments as : Arzak (***),  Akelarre (***), Martin Berasategui (***) and Mugarritz (**). If you take into consideration the whole Basque Country the number goes up to 35 and you can add to list Azurmendi (***) from Chef  Eneko Atxa. All of this takes place within the Golden triangle of Bilbao, San Sebastián and Victoria-Gasteiz. One of the best things about San Sebástian is that this Michelin Star quality food offer is available on the street, so you do not have to dress to impress, you just need to enjoy the food and the relaxed atmosphere. San Sebastián, Spain takes #6 position in my top travel destinations 2014
[wp_ad_camp_2]
#7 Belize , Belize
The whole of Belize are what one could call " raw, pure and unspoiled central america". Its not about "spring break" or "All inclusive" gated resorts, it is about exploring the Central American rainforest, eating a mix of Creole, Mayan and east Indian food and discovering the epicentre of the Mayan world. If this is not enough, Belize is considered to be the scuba diving and snorkelling capital of the American continent. All this amongst the second largest barrier reef in the world and the world renowned Blue Hole, where you can experience your own version of the Abyss…Oh and by the way it is the only country in Central America that has English as the official Language, so no need to brush up on your Spanish.  Belize takes #7 position in my top travel destinations 2014
[wp_ad_camp_2]
#8 Baku, 

Azerbaijan

 

Baku, the capital of Azerbaijan makes it to the top travel destinations 2014, because it an almost unknown tourism destination to Western travellers, and I think it is not fair that only the Russians get to enjoy the most cultural prominent city of the Caucasus sea. Truth be told, the Azerbaijan government has dumped millions and millions of euros in restoring the capital and building state of the art infrastructures that would dazzle the Czars. Having said this, you can see the society has not quite caught up yet the modern days, and old soviet building are now rubbing shoulder with marble mansions and not even the old city, surrounded by a medieval strong wall seems to escaping the grasp of gentrification. It is a rising star on the middle east and a strong colour contrast to the rest of Azerbaijan. Baku Azerbaijan takes #8 position in my top travel destinations 2014
[wp_ad_camp_2]
#9 Montenegro Adriatic Coast, Montenegro
Montenegro and its Adriatic cost is a close as the to a land of fairytale and dreams that you will ever get. Tucked away in the Balkans, it a point of passage and settlement of Romans, Slavs, Byzantine, Serbs and Ottomans it is as if you this little strip of land is a time box, waiting to be opened. Imagine a land with blue turquoise beaches, rugged peaks and cliff villages such as the Amalfi Coast, elegant Venetian Palazzo and big Greek heritage and you can begin to understand what Montenegro is all about.  These cultural and heritage influences are also very noticeable in its cuisine, where a great Mediterranean in influence is complemented by Turkish, and Hungarian dishes. I guess that this place will only remain a fairy tale for a few more years, as the world has waken up to the wonders of Montenegro and soon enough the Montenegrin will so as well…Montenegro takes #9 position in my top travel destinations 2014
[wp_ad_camp_2]
#10 Berlin, Germany
The most rebellious city in earth, with a hint of German organization, it is The place to be if you are either, a hipster, wanting to build a start-up, or simply clubbing to 36hours in a row. Pre-war and Post-war architecture, trashy design, street art and graffiti everywhere, independent shops and eateries make for one of the most complex and unbelievably interesting places to photograph city life at its most raw state. As is a bomb containing all of the world's nationalities and cultures was detonated after the fall of the Berlin Wall, the city's German identity was suddenly overrun by tastes, sounds, languages and influences of foreign nations. Nevertheless, there are 117 museums in this city, and a very liberating underground culture and arts scene, that is light years ahead of the any other grand European Capital. Keep an eye for the "Berliner's" form of street art, through graffiti and thorn posters.top travel destinations 2014…Berlin, Germany takes #10 position in my top travel destinations 2014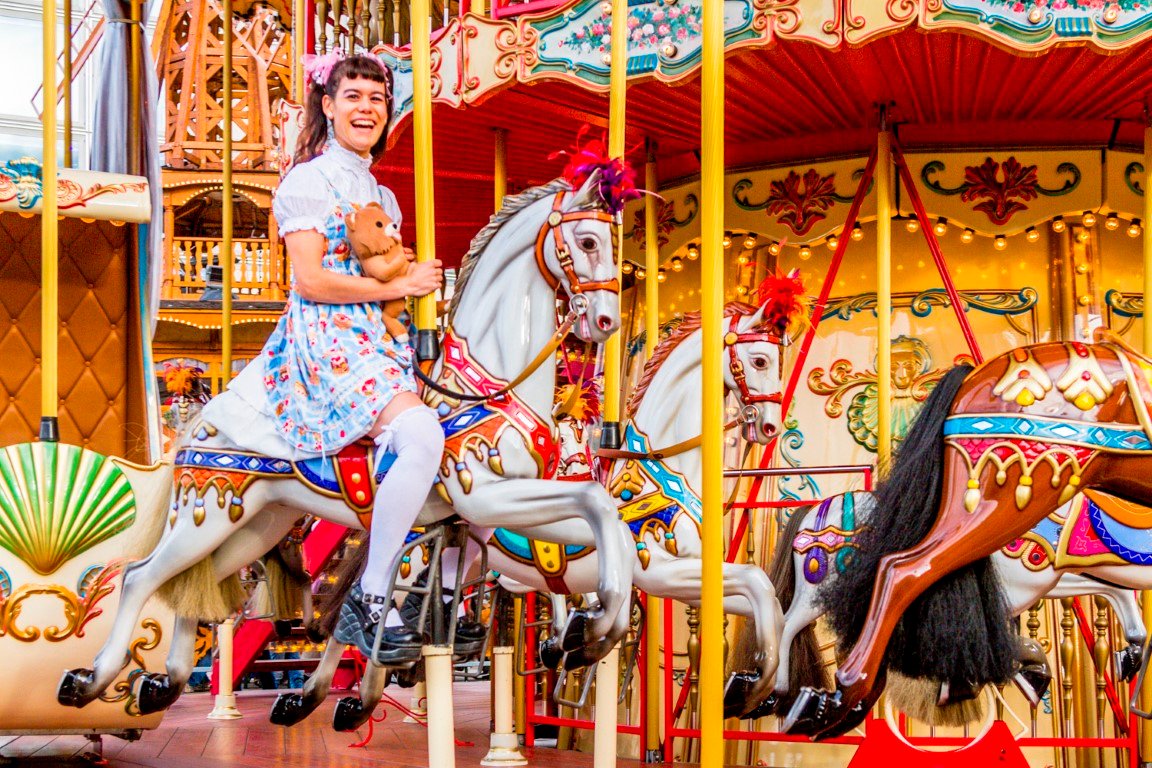 [wp_ad_camp_2]
#11 Copenhagen, Denmark
Up until a few years ago, Copenhagen was only know for it bicycle mania, and the Danish, the big focus of Swedish jokes. Nowadays, beside being considered the best city in the world to live in is has also become a good food Mecca of the world, and I am not just speaking about NOMA. The city is crawling little food hotspots, eateries and bars where the quality of the offer rivals the likes of London and New York. Historic cobbled streets and squares, copper spires and canals complement the city's leading design, architecture and fashion trends. Travel in spring to take full advantage of the outdoors that the city has to offer.Copenhagen, Denmark takes #11 position in my top travel destinations 2014
[wp_ad_camp_2]
#12 Tavira, Algarve, Portugal
It is no secret that the whole Southern Iberian Peninsula is swarmed with pale skinned Northern and Central European, desperately seeking beach, sun and plenty of fun. What is a secret though, and my absolute favourite of all time for summer holidays in the south of Portugal is the small town of Tavira and its adjacent beaches. Why would you ask? Well for starters, the night life is quite modest and quaint, which is a major turn off for the ones who are just looking to party. Seconds, almost all the beaches must be acceded by crossing a water canal on a little taxi boat, and it is very easy to find a spot for yourself far away from the rest of the population. Thirds, the Mediterranean sea is warm and gentle, making a highly desired location for families with small children. Finally because it is mostly a local Portuguese community that repeats the visits every summer, the food is catered to the Portuguese tastes, where a Seafood Cataplana with incredible fresh seafood and fish will only set you back 30 euros! Tavira, Algarve, Portugal takes #12 position in my top travel destinations 2014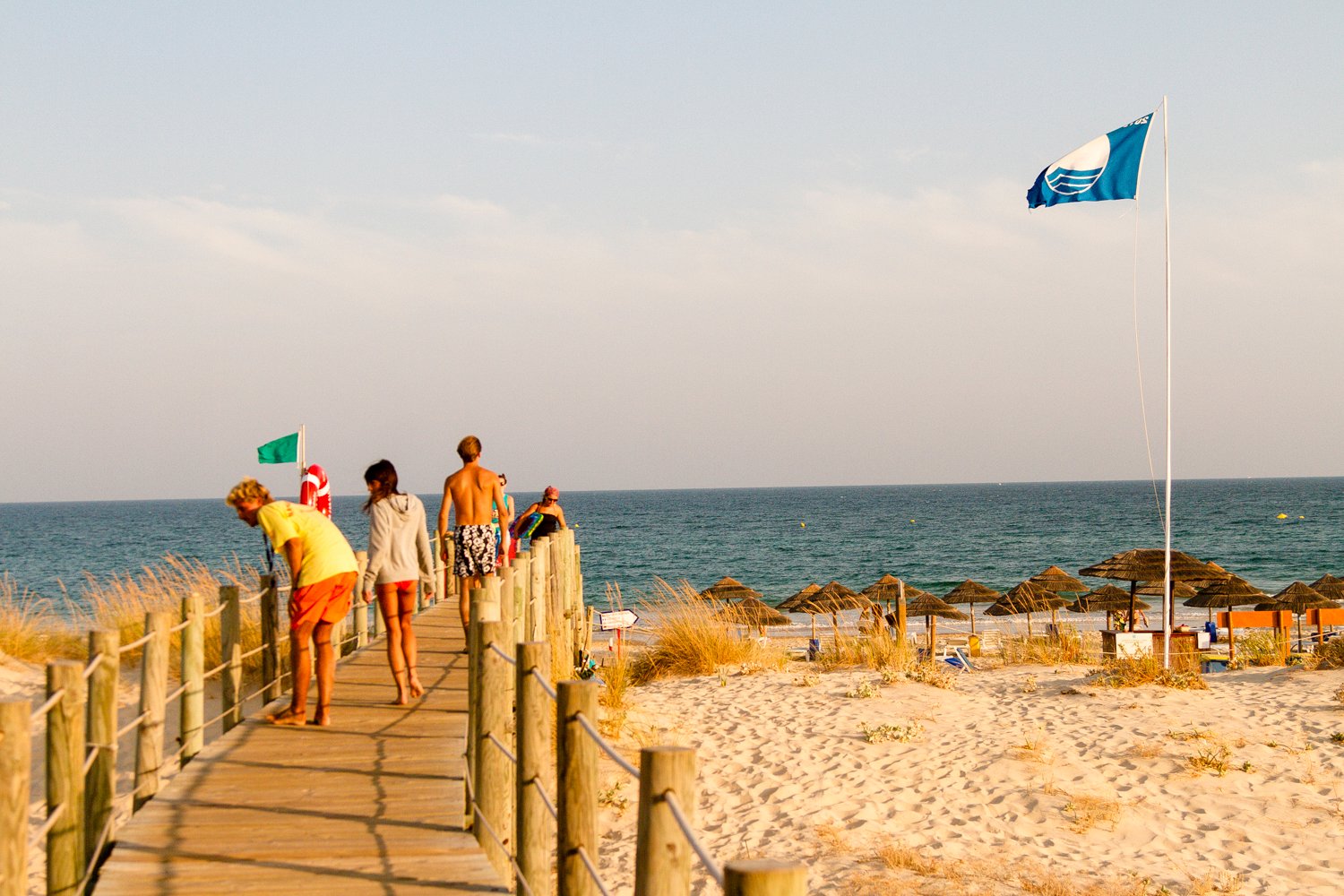 [wp_ad_camp_2]
#13 St. Petersburg, Russia
A classic will never loose its charm! A saying that could be applied to almost every aspect of St. Petersburg, like the ballets, the Italian baroque buildings, the operas, the theatres and the network of canals. Besides being the birth place of the Russian communist revolution it is also the most culturally rich city of Russia, according to the Russians themselves. Also famous for its White Nights, which are a series of long summer days when the sun barely dips below the horizon.  St. Petersburg, Russia  takes #13 position in my top travel destinations 2014
[wp_ad_camp_2]
#14 Bad Ragaz, Switzerland
Bad Ragaz is a part of the Heidiland Tourism region (yes Heidi, like the cartoon character)  and home to the Bad Ragaz Grand Resort, a hotel that is a destination of its own and one of the largest full service spa hotels in the world. It is the home of a famous natural spring and a popular destination for health, and beauty seekers. Besides the thermae and spas, this hotel village has a casino, 8 restaurants, a gold course and its own private medical clinic. So if you are in need of some special health treatment and would like some fine dinning as your hospital meal this is the place to be. Bad Ragaz, Switzerland takes #14 position in my top travel destinations 2014
[wp_ad_camp_2]
#15 Shanghai, China
Who needs the northern lighten when you have neon. This should be Shanghai's Motto. That and being the world's capital of street food! Sorry New York and London, but when street corner dumplings and noodle stands have more quality than all the Chinese restaurants in the western world put together, there is not much to do…So do not be scared if a young Chinese fashion entrepreneur will rub shoulders with you at the food stalls, as Shanghai is China's ground zero for the attire and spending revolution that overwhelmed Chinese society. Shanghai is a megalopolis and can be quite overwhelming sometimes, so be sure to take your time to suck up the life frenzy atmosphere.  Shanghai, China takes #15 position in my top travel destinations 2014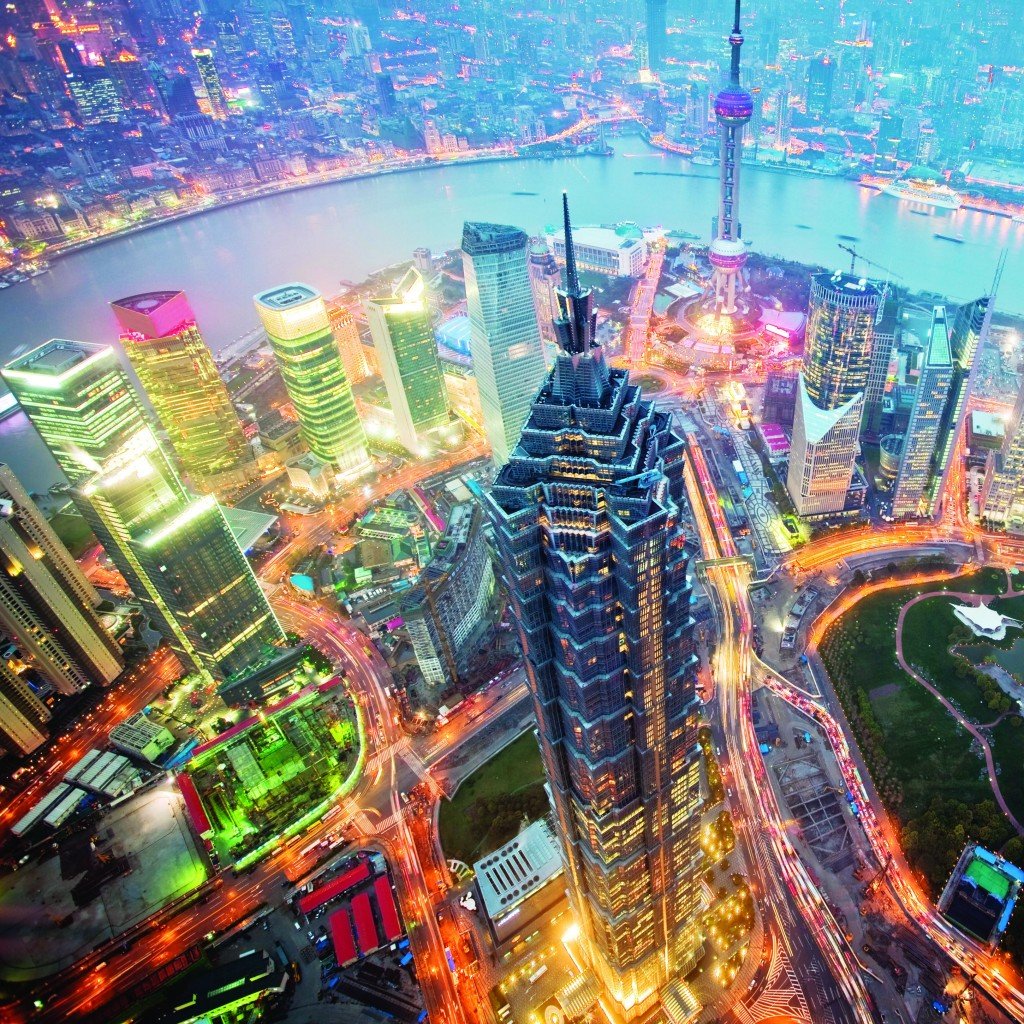 [wp_ad_camp_2]