Once called the "Ocean Capital of the Western World", Lisbon has a very interesting array of architectural and cultural influences mixed with a very vibrant Southern European feel. A young generation of artists, cultural entrepreneurs, restaurateurs and business owners are taking back the Roman, Moorish, Medieval and 18th Century city maze, converting it into a boutique little city by the ocean, where locals and visitors can enjoy the best of Portuguese Good Food!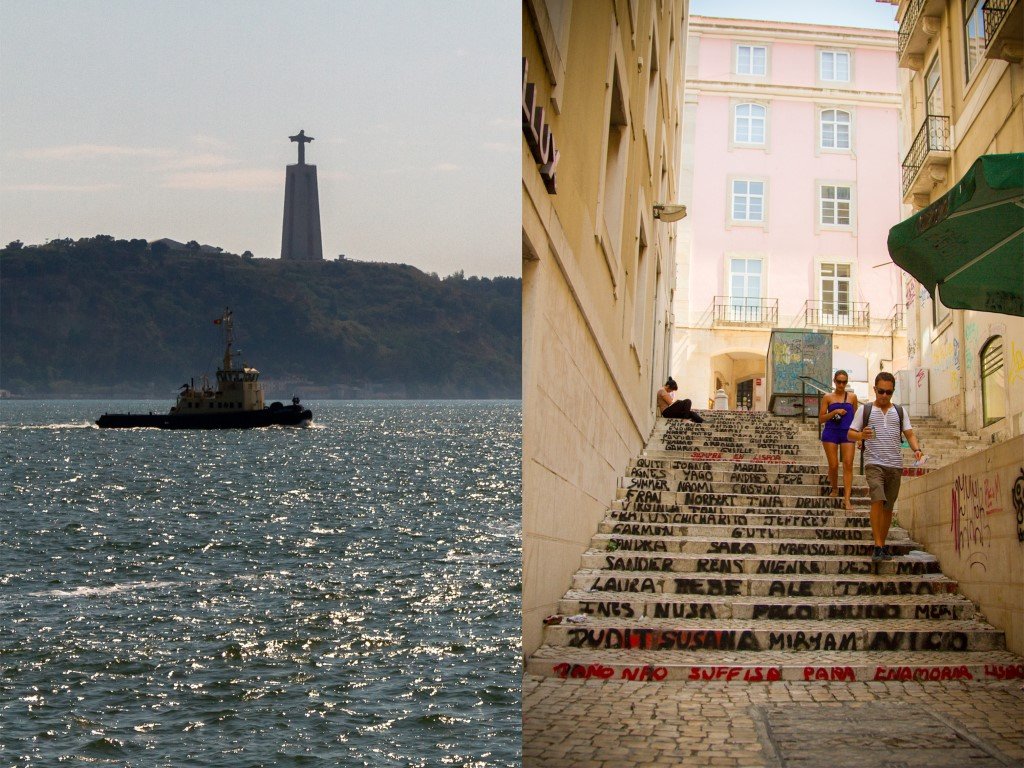 Lisbon's food scene is on the rise, so I wrote a Where to eat out in Lisbon guide as a compilation of the best restaurants and local eats in Lisbon.
[wp_ad_camp_2]
Ponto Final
Address: Rua Ginjal 72, Almada
Ponto Final doesn't have a website
The name makes justice to the location of this restaurant, as it is literally at the end of the river walk on the other side of the Tagus. To get to the restaurant you will have to cross the river on the commuter ferry from Cais do Sodre (Lisbon Side) to Cacilhas (Almada). Fear not as the about 800m left river walk (in the direction of the ocean) takes you through a decaying memories of a once thriving fishing and boating community that inhabited this particular stretch of river.
Adorning this "memory lane" trip are the local fishermen, who patiently await their luck in the eroded pontoons. Ponto final is recognizable on the distance by its striking yellow chairs that line its private pontoon. I always recommend that you call ahead and reserve a table at its end to be sure you can enjoy unimpeded magnificent views of the water and of Lisbon. Here the food is all about deep traditional Portuguese home cooking flavours, so the must haves starters are the salt cod with chick peas, the escabeche sardines which are served with very candid Alentejo bread.
For main I strongly suggest the tomato rice with deep fried baby mackerels for a taste of the local favourite fisherman's home dish, or ask for the catch of the day and they will char grill it for you by request. They have quite a good selection of sunshine filled wined from the Alentejo, so be sure to ask for a couple of bottles. One to have with your meal and the other to keep you company while you enjoy the views.
Ponto Final is my #1 choice as the best restaurant to eat out in Lisbon.
[wp_ad_camp_2]
Cervejaria Ramiro
Address: Av. Almirante Reis nº1 – H
Phone:+351 21 885 1024
http://www.cervejariaramiro.pt/
Simply put, Ramiro is the best seafood restaurant Lisbon. It is a 100% local customer based and long established "Cervejaria" (literally translated to place where beer is dispensed), with an buzzing ambience and above all, very high quality cooked on the spot seafood. What I love more about this place is its unpretentiousness and the "no fuss" approach to seafood. Eating with your hand is more than recommended and don't be scared to dunk the freshly bake buns in the fresh crab meat which comes in the shell or in the velvet buttery sauce of the "bulhão pato" clams.
Green wine is the eternal companion of seafood in Portugal, and don't forget to ask for Palacio da Brejoeira for a taste of crisp slightly bubbly 11º white wine. Desert as a special meaning in this place, and it comes in the shape of a charcoal grilled fillet steak in a bun. Yes, you are in Portugal and after a seafood meal you can further indulge your umami taste buds with some animal protein.
Although it is open from 12h00 to 24h00, it becomes extremely busy at the end of the week evenings, and the over 1h wait for a seat can be a turnoff. I would always recommend my clients at the Palacio Belmonte, to either go before 19h00 or after 22h00 to avoid the queues. In the case there is a slight waiting period, you can always go for a very Portuguese "at the counter nibble" of some "black pork aged ham" and a cold draft beer, to pass the time. You cannot leave Lisbon without trying this place!
[wp_ad_camp_2]
 100 Maneiras
Address: Rua do Teixeira 35,
Phone:+351 910 307 575
Chef Ljubomir Stanisic's restaurant is highly regarded and his tasting menu which is eight courses accompanied by Portuguese wines is a great way to sample things you might not try otherwise. Here again you'll find excellent version of the "prego" – done this time with salmon instead of steak and avocado wrapped in pita bread – and the dehydrated salt cod (which is presented here hanging on a line). My favourite dish here is the seared lamb tenderloin with nuts and a red wine reduction but basically anything coming out of this tiny kitchen is well worth a taste. It has a fixed tasting menu entirely inspired by Portuguese cuisine, and the best value for money restaurant in town – 8 small, unpretentious courses for 45€ per person! Get the wine paring with it, so you have a short (but broad) perspective of Portuguese Wines.
Park Bar
Address: Calçada do Combro, 58
Phone:+351 21 591 4011
The best thing about this place is the guy that imagined that his life achievement was to transform the top level of a parking garage on the top of Lisbon's bohemian hill into a terrace bar. Well, let me say that he did it! Simply called park it is self-entitled as the first suspended garden of Lisbon, where the young and daring youngsters of the Lisbon trendy society come for drinks.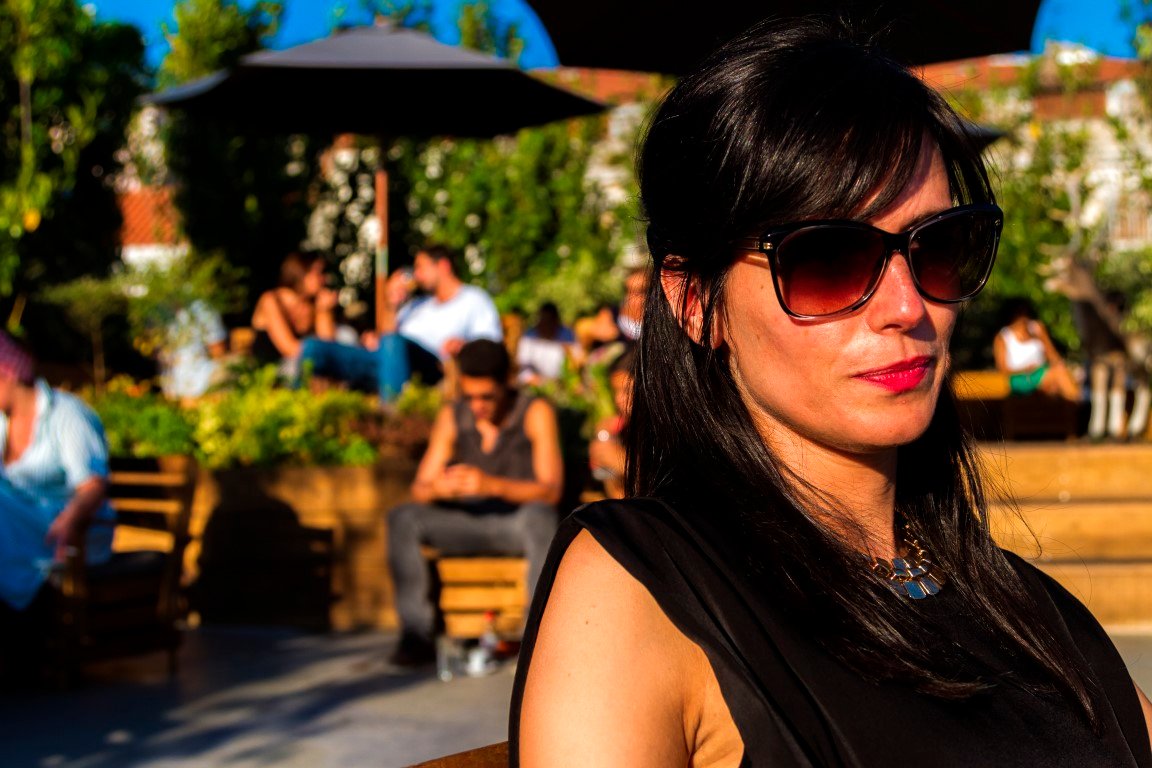 You might think that its location views of the Lisbon western reed roofline easing its way into the Tagus are its greatest assets, or the incredibly engaging music selection of jazz, deep house or synth pop, but it's the young, witty and creative atmosphere that it is associated to and that its avid customers connect to. When the sun goes down, the moonlight is all that you need to realize that you drink is over and you need another one to share the good times with your friends.The other very interesting aspect of the success of this place is the ability that it has to be spoken as a pseudonym for a Lisbon trendsetter, who is constantly on the forefront of Lisbon's urban Culture. Ahh, I forgot to say that the barkeeps and cocktails right up there with your desire to spend the rest of your life at this place…
[wp_ad_camp_2]
Merendinha do Arco
Address: Rua dos Sapateiros 230, 
Merendinha do Arco doesn't have a website
Merendinha do Arco by the Rossio Arch is just that place and it has become one my favourite "Tascas" – Portuguese local eateries – that serves the best char grilled cutlass fish (peixe espada) and red bean rice that I have ever eaten. It's a small place, with no fancy décor, just what the owner has put in in the more than 20 years of running the place.
It starts being special from the outside as it is located just in front of a beautiful 19th century animatograph, which has been converted into a cabaret (aka peep show), and I am positive that it is safe to say that it is the most beautiful cabaret on earth. The restaurant seats about 30 persons sharing 3 communal tables and it always filled with only locals, which gives it an even more real experience feel.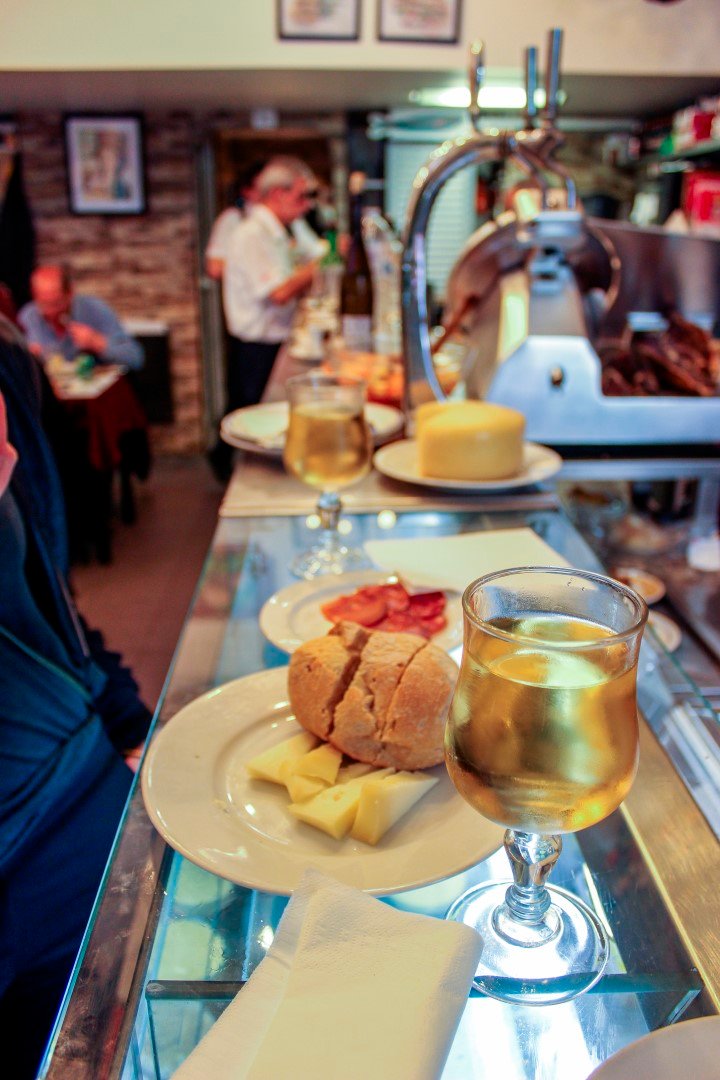 The menus are in Portuguese, but the waiters speak a little English, so you may have to do some sign language with the waiter to order your meal. Ask for the daily specials which include salt cod with chickpeas, viel&vegetable stew, fried black pork loin (to die for) and some house green white wine to go with your meal. Don't forget that at the end of the meal everyone has a shot of aged distilled grape must liqueur, so be ready to feel as happy as you can after this experience.
[wp_ad_camp_2]
Mercado Campo de Ourique
Address: Rua Coelho da Rocha
Phone: +351 21 132 3701
A petit market in one of Lisbon's prime locations, the Mercado de Campo de Ourique was recently refurbished to offer 20 little eateries and cafés besides the normal food and flower stands, which have been serving locals for over 80 years. Seafood, conventual sweets, wines, ice-creams, charcoal grills, cheeses and charcuteries, petiscos and even sushi is on offer. All off which with a comforting Portuguese influence.  Take the tram 28 to Estrela and stop for a glass of wine and some olives, and sample what it like to shop and eat like a Lisboner.
Cais da Pedra
Address:  Avenida Infante Dom Henrique, Armazém B, Loja 9
Celebrity Chef Henrique Sa Pessoa's, brand new restaurant is primely located at the waterfront of one of Lisbon's most interesting areas: Alfama. Just across from the international train station of Santa Apolonia and next to two landmarks of the Lisbon night scene : Lux and Bica no Sapato, this establishment is a conversion of an old fishing warehouse. I believe that chef Sa Pessoa, as summarized in this menu the wave of contemporary approach to traditional Portuguese flavours by adding them to international favourites, like burgers, fresh salads and small portugues portion dishes (petiscos).
 Almost entirely decorated of white, black and brown, the ambience is very relaxed and at the same time the tattoos of the young waiters giving it that lively edge. Proudly using one hundred per cent portugues quality beef for their burgers, you can truly taste the honesty and dedication that was put in making your hamburger melt in your mouth as it should.On the photo is a little afternoon treat that I indulged myself to, made up of freshly baked wheat buns, kalamata olives and croquettes. All accompanied by a glass of the white wine from the Lisbon region. As you can see I had it outside, with the warm spring sun shining on me as I looked at the small boats cruising the tagus, thinking that on par with the menu the outside seating area are these establishment's greatest assets.
[wp_ad_camp_2]
Cantinho Lusitano
Address: Rua dos Prazeres 52
Phone: Tel: 21 806 5185
Nested in the maze of hippy chic Principe Real neighbourhood and a stone's throw away from the Portuguese Parliament, Cantinho Lusitano is Lisbon's epiphany of the Portuguese Petiscos (small eats) and good wine whole in the wall restaurant. It is a sober and well lit establishment which seats only 20, so reservations are recommended. Ask for the daily specials, and try out a selections of cheeses and charcuteries, stewed snails, fava beans with cumin salad, salt cod with chickpea salad and many other Portuguese delights. For the desert the cottage cheese with pumpkin jam is a must.
Belcanto
Without question the best restaurant in Lisbon, and probably in the whole of Portugal, Belcanto serves elaborated contemporary Portuguese cuisine. You should save it for your last night in town as you'll want to remember this experience for a very long time! Chef José Avillez kick started a much needed revolution in contemporary Portuguese cuisine, when he presented bold Portuguese flavours in his dishes at Belcanto, granting him yet another Michelin Star just a few months from the opening. Dishes like the Jackson Pollock skate or Rebentação (Portuguese for Surf); an edible and sensory trip into what one can find on a Portuguese beach are an example of the influence Chef Avillez brought from his time with Ferran Adrià at El Bulli.
As you walk in the restaurant, there is a full wall bookshelf, where the missing books spell in a verse by one of the most famous Portuguese writers and a Chef avillez favourite, Fernando Pessoa; "To be great, be whole". Deep down this is what he is trying do to do to Portuguese Cuisine and for himself.
[wp_ad_camp_2]
Manteigaria Silva
Address: Rua Dom Antão De Almada 1
Phone:+351 21 342 4905
Manteigaria Silva doesn't have a website
Dubbed by popular culture as a "faithful friend", salt cod has been the number one fish course at the Portuguese dinner table since the middle ages. Somewhat of an embellishing paradox to modern Portuguese food culture, as Portugal is the country in Europe with the largest exclusive fishing zone in the Atlantic. Despite the vastness of the National Exclusive fishing waters and all the fresh fish that is available there, the number one favourite dish of the Portuguese is still, salt cod imported from the Norwegian icy waters of the North Atlantic.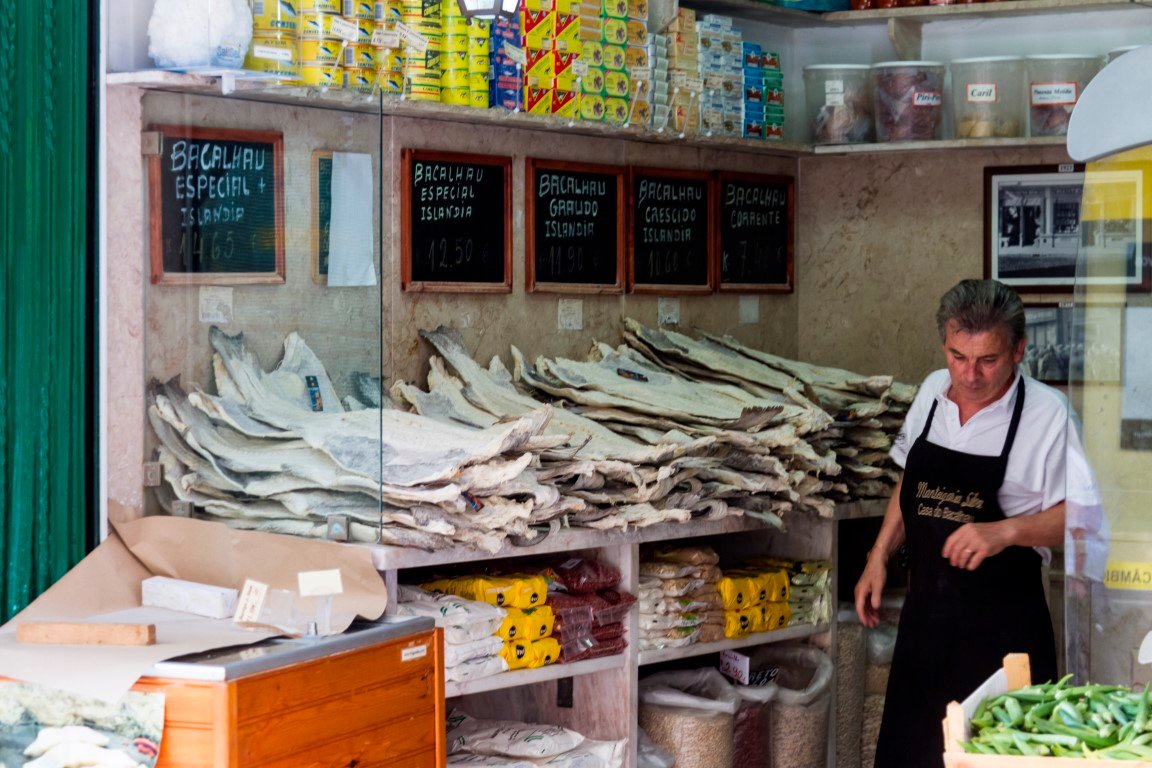 Address: Rua Bartolomeu de Gusmão, nº 11-13
Phone: + 351 21 8879093
Wine Bar Castelo doesn't have a website
While most people find this place because it is the #1 tripadvisor restaurant in Lisbon, the greatest satisfaction comes from those (like me a long time ago) discovered this place by accident. It is not a restaurant; it is a wine bar whose owners were smart enough to include an exclusive and detailed selection of the finest of Portuguese cured and smoked hams, chorizos, loins and cheeses.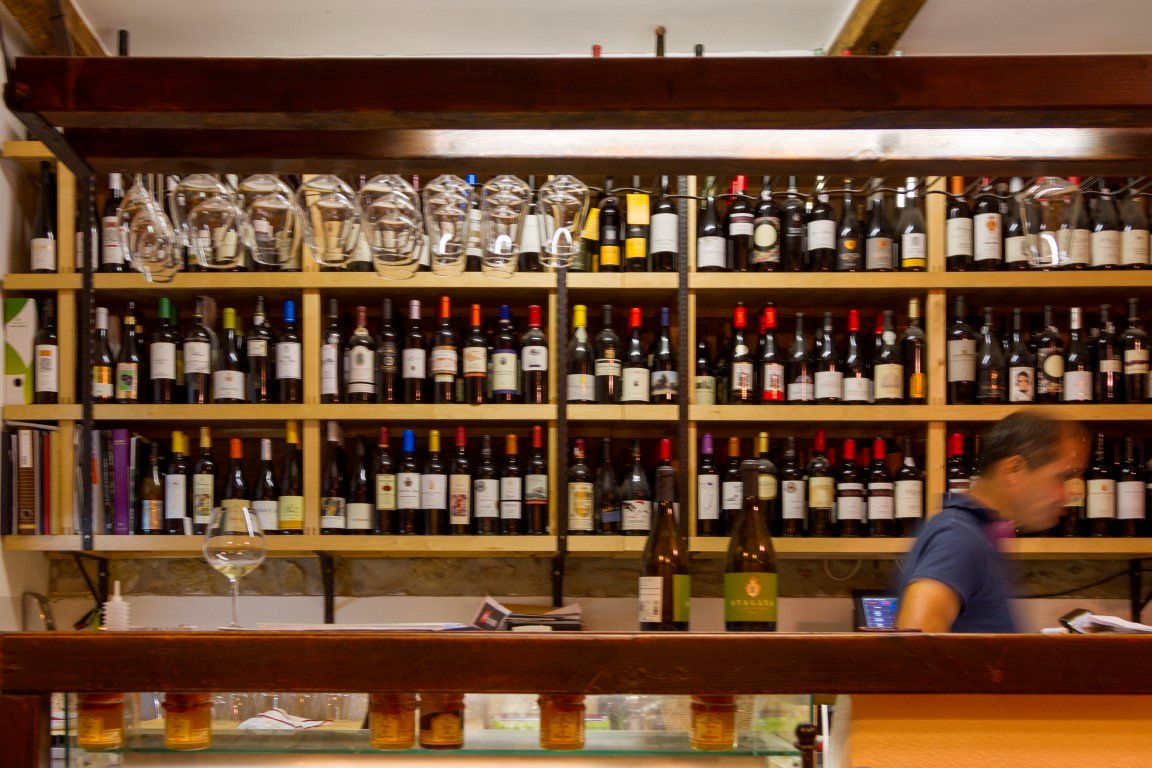 I like this about them, they stay true to the country's snack food heritage and they also match it with an extensive selection of Portuguese wines. Wines by the glass range from 4€ to 100€ and plenty more if you are like and can't pass on the opportunity to taste a 130 year old port. Particularly I am a huge fan of Green wine and tried an alvarinho and loureiro grape selection wines that the owner recommended, together with some cured cheese from Serra da Estrela and some Portuguese water bread. Everything was excellent, the wine, the food and the courtesy, professionalism and friendliness of the owners. I recommend it to all lovers of good wine, good charcuterie, good cheese and good bread.
[wp_ad_camp_2]
A Baiuca
 Address: Rua de São Miguel, 20
A Baiuca doesn't have a website
If you want to experience authentic Lisbon this is the place. Family run, this tiny restaurant (just seven tables) has been open for 40 years and the décor has not changed in that time. The food is basic and unpretentious with dishes like monkfish stew and char grilled fish but the real draw is the fado, Portugal's traditional, melancholy folk music sung by a female vocalist with two or three guitarists accompanying her.When the singing starts, everything else stops, the kitchen, the table service – and even the neighbours who often drop in for the performance. This is the place to hear raw original Fado music, so remember: no lights, no PA, just the singers, the guitars the candles and your tears.
Sea Me
Address: Rua do Loreto 21
A modern and international take on the portuguese rich and diverse culinary array of fish and sea food, it is best for its offer of Petiscos (similar to Spanish tapas), and white wine selection. Just indulge yourself on sharing  5/6 petiscos with some good dry white wine from the Douro valley.
[wp_ad_camp_2]
Tasca Do Chico
Rua Diário de Notícias 39, Bairro Alto
Tel: ( +351) 213431040
Tasca do Chico doesn't have a website
Bairro Alto and Alfama are the two of the places to find 'raw' or 'bohemian' fado, the underground version of what is now a mainstream art form; it's far more expressive and heartfelt than the showier versions on display for tourists. The walls here are lined with portraits of singers and celebrities. Tasca do Chico is mostly know for a Portuguese culinary institution of Petiscos..Here you will be able to find our Portuguese "tapas" and they are served in small portions normally accompanied by wine or beer. In Tasca do Chico specials are the stewed giblets (local delicatessen) in which the sauce is eaten by dunking the bread into it and Cabage Soup (Caldo Verde) which are is a true blessing to your stomach when hunger strikes. It is a comfort food made with potatoes and chorizo. Marvellous… You are sure to cry when you listen to the true raw Fado being sung next to you, like Anthony Bourdain mentioned in his tweeter page "Tonight I will drink. I will listen to sad Fado songs."
Photo Credits www.travelerslisbon.com
Cantinho do Avillez
Rua dos Duques de Bragança, 7, Chiado
Tel: ( +351) 211992369
José Avillez is one of Lisbon's young star chefs and his restaurant, turns out the best of Portugese cuisine. The small space is decorated with simplicity but sophistication in a mix of modern and vintage, and seats only 45 people at a time. Try his black pork smoked ham (much better than the more famous Spanish variety!) or his take on two other Portugese institution, the prego which is a steak sandwich, or the salt cod and black olives – sounds strange, tastes delicious.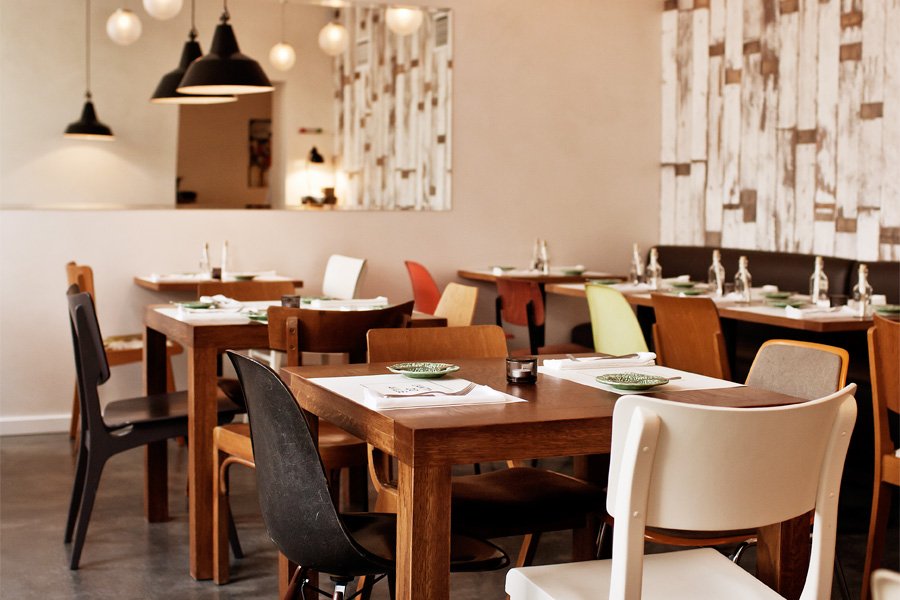 [wp_ad_camp_2]
GN Wine Shop
Address: Rua de Santa Justa 18
Visiting Lisbon and not taking Portuguese wine as a souvenir or a present to a loved one is like eating a yogurt with a fork! You just don't do it. A long establish distributor has reconverted an old 18th Century building, opening their new wine boutique named GN Wines. They are excitingly passionate about wine, and have an enormous selection, which makes that enquire about the wine you loved so much last night a whole lot easier. The quality of Portuguese wines is quite staggering, so feel free to indulge on the array of first class national product for fewer than 15 or 20 euros. Try some Chaminé Red, or some Palácio da Brejoeira Green or some Quinta de La Rosa white and you will what I am speaking about.
Pharmacia
Address : Rua Marechal Saldanha, 1
Telephone: 213462146
Pharmacia does't have a website
Trendy place, Pharmacia, which is designed with motives from the Pharmacy world. The restaurant is located in a 200- years-building that was once belonged to a rich family in Portugal. For the last few years the building is a home of the National Pharmacy Association in Portugal and Pharmacia restaurant is located in the ground floor with a great outdoor lawn overlooking the river. The menu is such that people can order few small plates and dishes of small portions to share with the other people around the table and at dinner there are always two surprise dishes prepared by Chef Susana Felicidade.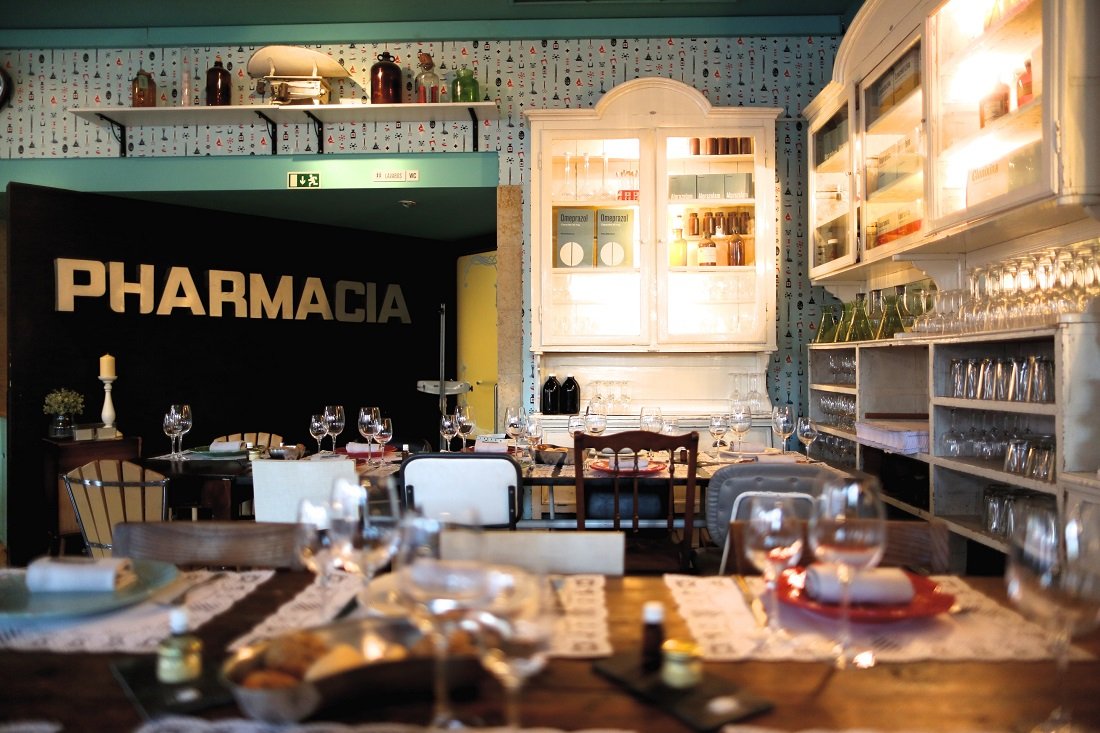 Photo credits to pulpcollectors.com
Time Out Mercado da Ribeira
Address :Avenida 24 de Julho – Cais do Sodré
Telephone: 213 244 980
The latest addition to the Lisbon Food scene, this vintage vegetables and fish market has been recently refurbished to accommodate 30 Portuguese quick eats (Petiscos) stands. Long-time Portuguese traditional dishes such as, seafood rice, steak in a bun, salt cod with chickpeas and piri piri prawns are served in bite size or handheld portions, so finger licking is totally accepted. Go during the weekend evenings for a feel (and smell) of a Portuguese food feast
 [wp_ad_camp_2]