What to see and do in Vizela? Why should I visit Vizela?
Despite being Portugal's smallest and youngest municipality, Vizela probably has more life per sqm than the whole of Portugal. What do I mean by "more life per sqm"? There are a few factors that contribute to my affirmation. The first is that about half of the population are teens and young adults. Secondly, almost everyone is physically active and plays some kind of sport (most of them competitively). Thirdly,  Vizela has a high concentration of good restaurants with exceptional food. Fourthly, Vizela constantly has events and festivities almost every week throughout the year like live concerts, theme fairs, local festivities, farmer's and flea markets, so there is always something interesting happening. Fifthly, it is a spa town where the medicinal properties of its natural underwater springs gave it fame since the Romans. Sixthly, it has a very vibrant nightlife, with clubs like Maquias and Eskada regularly headlining top DJs. And, lastly, it is the home of the iconic Três Marias wine, a vinho verde (green wine) brand known in every Portuguese household.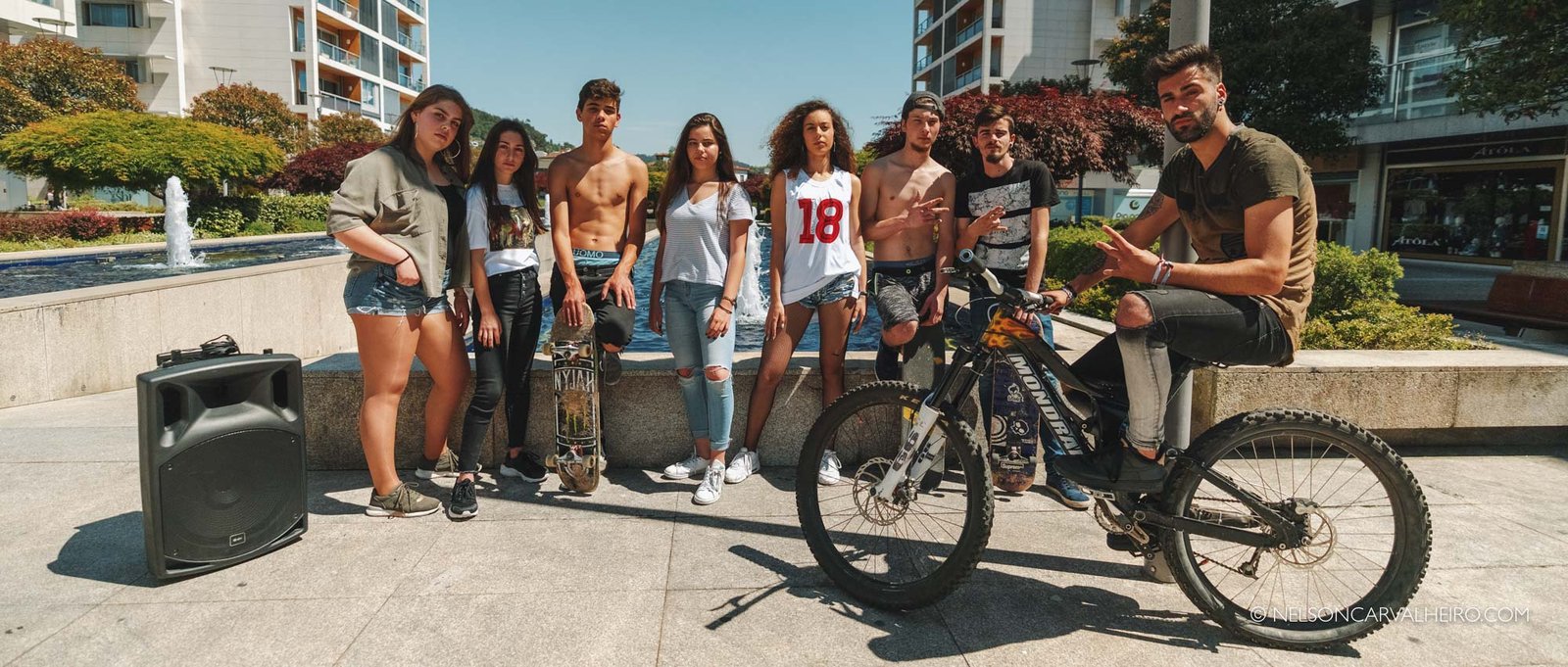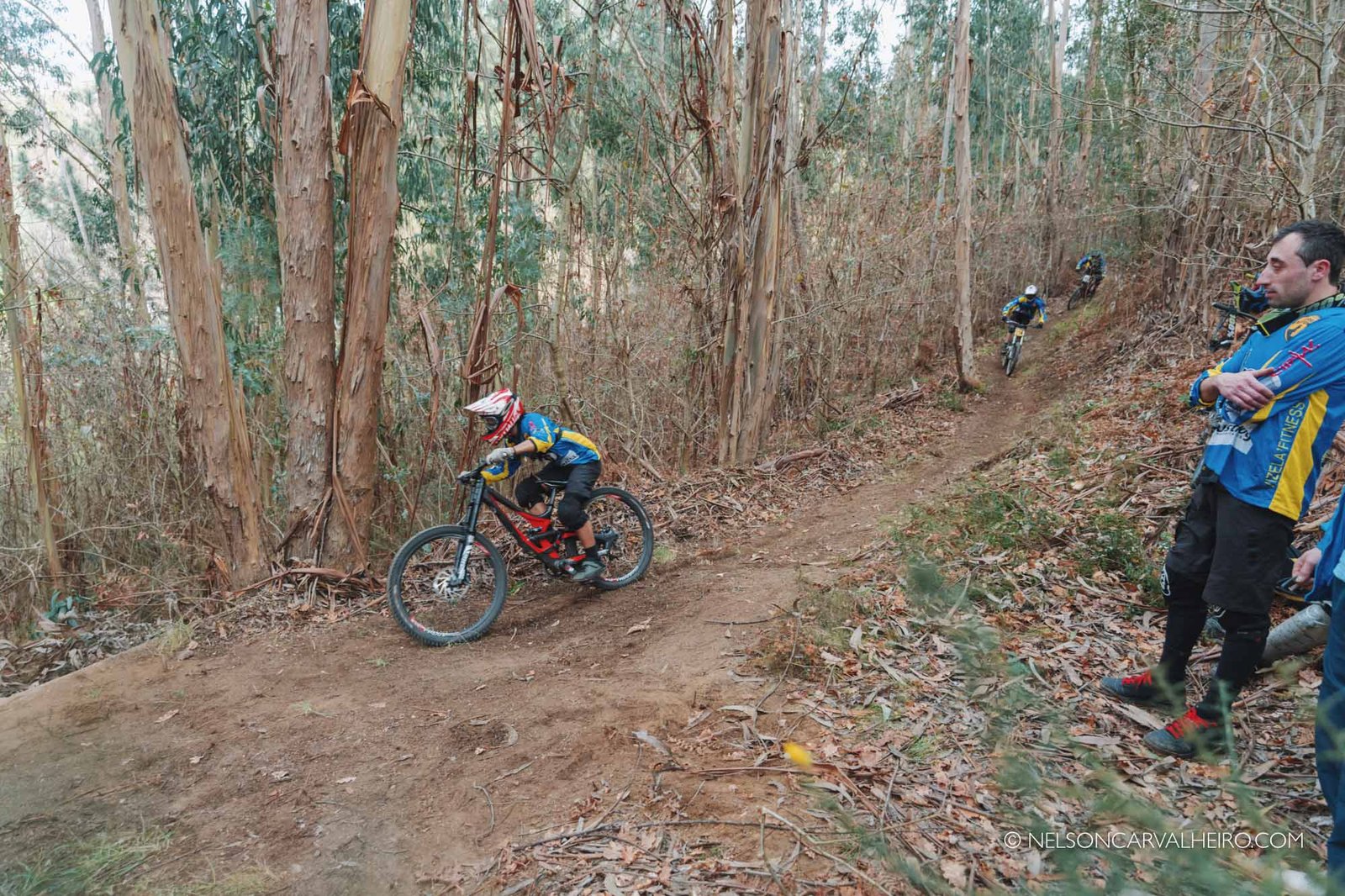 They are very proud people, having fought for a long time to reclaim the independence of the municipality. It was taken away in 1408, after being set up in 1361. It might have taken more than 500 years to regain independence, but throughout all these centuries, everyone who was ever born in this place was taught the independence "gene" from an early age. And you can see this when you walk through the city center or go watch a football match on a Sunday afternoon. There are Vizela flags everywhere! The fact of the matter is that the folks of Vizela truly enjoy their city and all the quality of life that it offers. So, a young city full of fit and beautiful people, progressive house sunsets, good places to eat at an extraordinary value for money, and brand-new thermae/spas for you to relax. Now, don't tell me that this does not deserve a visit.
What to see and do in Vizela
Relaxing treatments at the Termas de Vizela (Vizela Thermae and Spa)
In its essence, Vizela is a Spa town. It even got the title of Queen of the Portuguese Thermae during its heyday at the turn of the century. Nowadays there is a big effort being made to restore Vizela to its former Spa and Thermae past glory. The Termas de Vizela just got a multimillion euro refurbishment and were inaugurated in March 2019. The Termae and Spa make use of the underground sulfuric hot water spring, whose therapeutical qualities include bone/muscle relaxation and help rejuvenate the skin. My advice is to book a 2/3 day (also available over the weekend) plan, so you don't have to rush between treatments. When you arrive you are seen by a Medical Doctor who will advise the circuit and series of treatments according to your personal case. These can/will include hydromassage, Vichy shower massage, deep tissue/relaxing massage, facials, hydro pool, and my favorite – being wrapped in hot muds which have been soaked in sulfuric hot water. This particular one was so relaxing that I fell asleep after 5 minutes. The Mourisco Spa is also a part of the Termas de Vizela, where you can enjoy a hammam steam room, cold and hot water sulfuric hot pools, as well as massages and Vichy showers.

Eat some of the best food in Northern Portugal
This is true! As I have written in my Best Restaurants in Vizela article,  Vizela has some of the best restaurants in Northern Portugal. Please visit the article to see my recommendations on where to eat out in Vizela.

Try the Bolinhol cake
Ever heard of the Bolinhol Wars? Well, neither did I until I visited Vizela. You see, Bolinhol is a very delicate soft sponge cake covered with a thin layer sugar syrup, and it the pride of Vizela. It is the official sweet used for celebrations and known across Portugal. There is so much demand for this particular dessert, that during the Easter and the Christmas time, the Bolinhol bakeries in Vizela work almost 24h per day and waiting lines go around the block. Each bakery claims to itself the authentic recipe and method of the original Bolinhol, just as it creator Joaquina Pedrosa da Silva did in the 1900s. Out of all, three Bolinhol brands/bakeries stand out – Pastelaria Fina, Pão-de-ló Delicia, and Kibom. For the common mortal who is not an expert in Bolinhol Affairs, there is not much difference between the Bolinhol produced by the 3 mentioned brands. They are all extra fluffy, not too sweet and go particularly well with a sweet port, or even for a breakfast dessert. I'll leave it up to you to decide which one you like the best.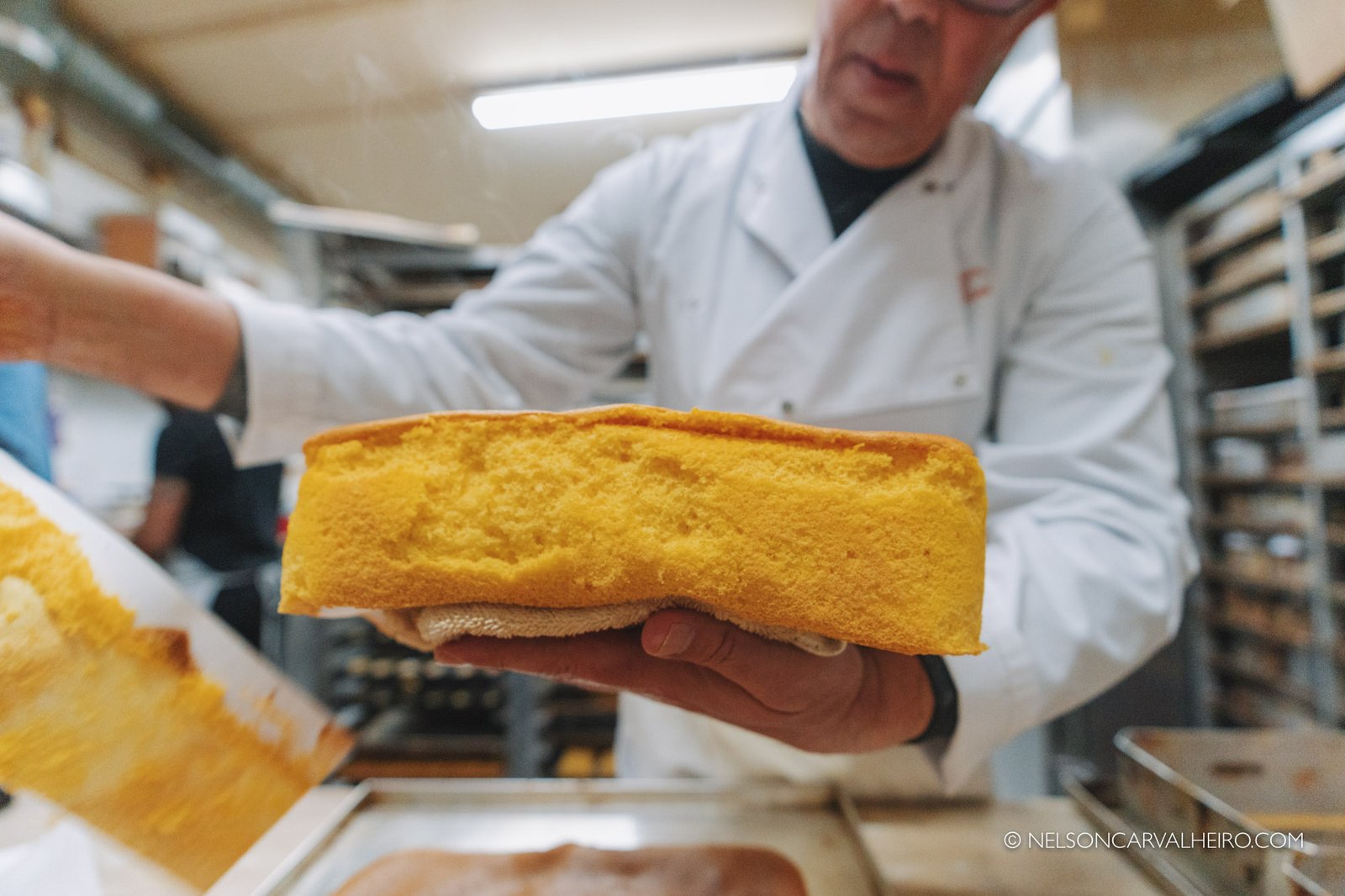 Say a prayer at São Bento das Pêras Sanctuary
São Bento das Pêras is the patron saint of Vizela and its sanctuary sits 410 meters atop the city. The top of the hill is sacred ground, with plenty of green spaces, two churches, and a fantastic belvedere walkway to see the sunset over Vizela. You can drive up there, however, the right way to pay homage to São Bento is to pilgrim your way up the hill. Everyone from Vizela does it on a regular basis, usually on a Sunday morning,  and it takes about 45m to 1h. Think of it as an introspective and meditative exercise. Remember to take a white flower with you as a gift for the Saint.
Visit the Casalinho Winery and taste the Três Marias Wine
Nuno Silva is the winemaker at Caves Casalinho and a good friend mine. I only meet Nuno a couple of times, but I like the passion that he puts everything that surrounds winemaking. He, like myself, believes in the enormous potential of the Três Marias brand and the wines of the Casalinho Winery. He is leading the charge to make Três Marias the Portuguese household wine that it once was and ramping up the wine tourism business at the Casalinho Winery. Casalinho winery does not have strict visiting or wine tasting hours, so it is best to call ahead and ask for a tour and tasting with Nuno. He will take you on a tour of the winery and the estate, and if the weather is good, you can even ask to have your wine tasting at the Três Marias belvedere, which overlooks the Casalinho estate vineyards and the São Bento das Pêras Sanctuary. During the summer, Nuno and the Casalinho wines team organize Sunset Wine Tastings in the middle of the vineyards and I was lucky enough to film one and get some amazing images.

Party all night long
As mentioned in the intro to this blog post, Vizela is a festive town with trendy bars and party clubs. Eskada SuperClub and Maquias Bar are two of the best examples, where known DJs play often and the youth of Vizela dress up to attend. Since this is Portugal and the night out starts late, my recommendation is to go for a beer at Cervejaria Universal and/or a cocktail at Bar 71 before heading out to Maquias around 12h00. Then take a taxi to Eskada and party until the sun comes up.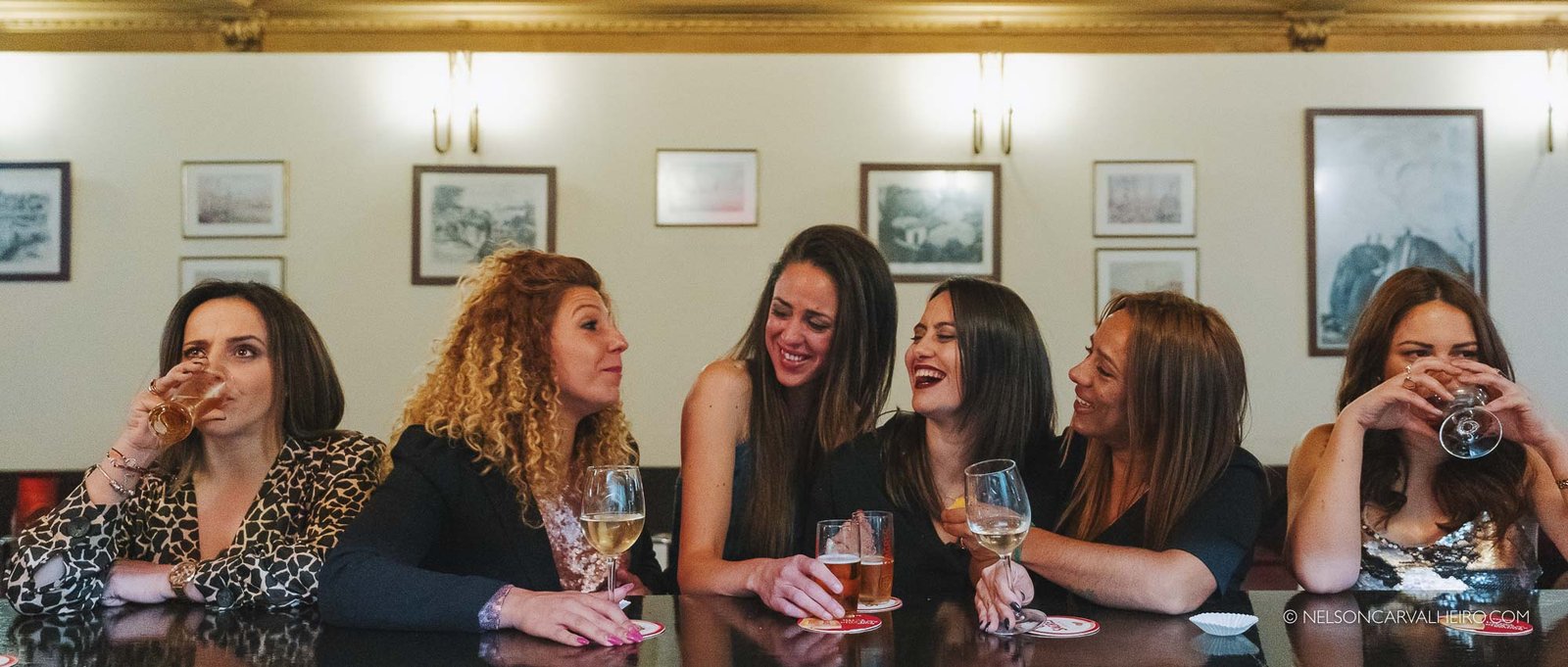 Hike the Santa Eulália waterfalls
located at the southern edge of the Vizela limits, the Santa Eulália waterfalls are a series of waterfalls and rocky streams that feed into the Vizela river. There is an accessible hiking route that takes you around the waterfalls in a loop. This trail is almost all done beneath the closed tree canopies, making it a rather cool walk. It is Vizela's small piece of raw nature.
See a live game of the Vizela Futebol Club
Football is like a religion in Portugal, especially in the North, where each town and its corresponding club have fierce supporters. Vizela is no different and it is usual for a home game to have over 1000 attendees on a regular basis. Vizela Futebol Club even has its own dedicated fan groups – Força Azul and Goso, so count on each game to have an intense atmosphere. The best thing about watching games from the Portuguese Championship (the division where Vizela FC plays) is that each club has a dedicated bar, where you can order beer and pork schnitzel sandwiches to fuel atmosphere. It is like going to church and having the sacramental bread and wine but in a northern Portuguese version.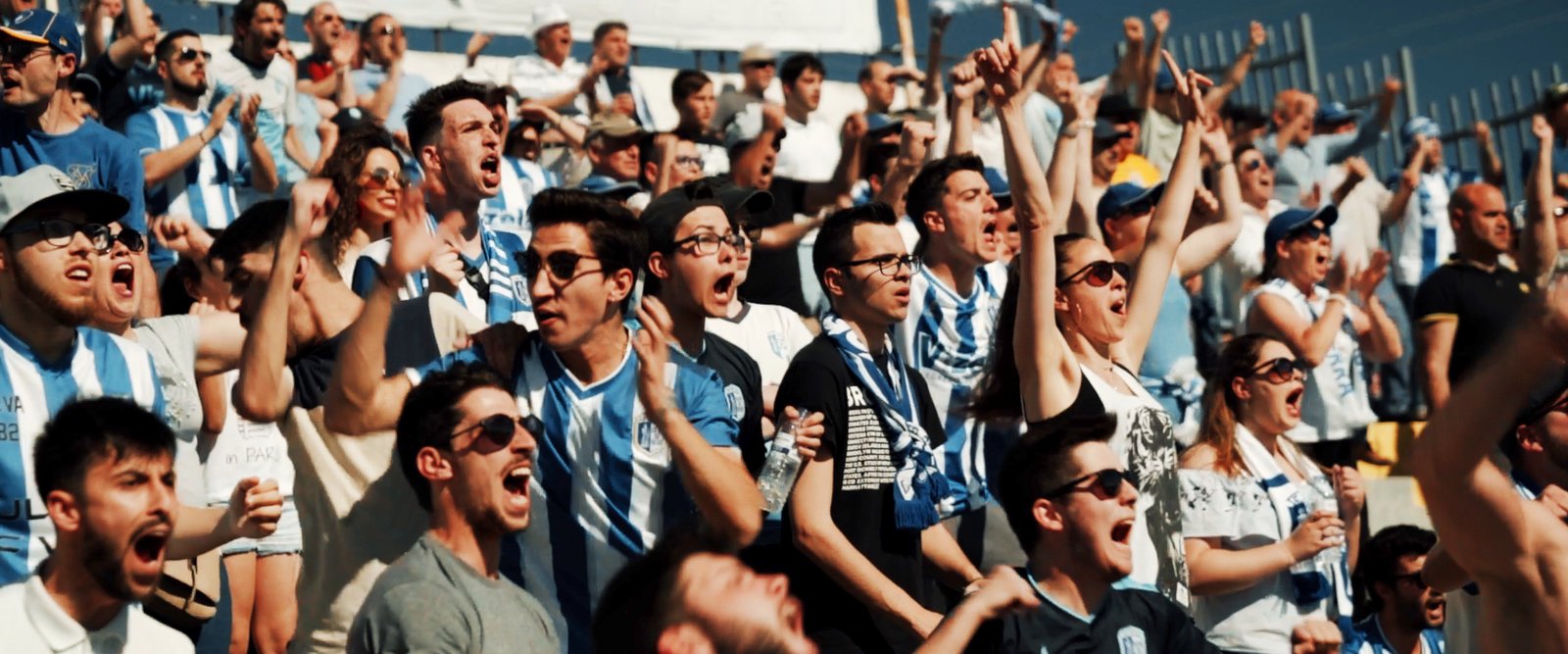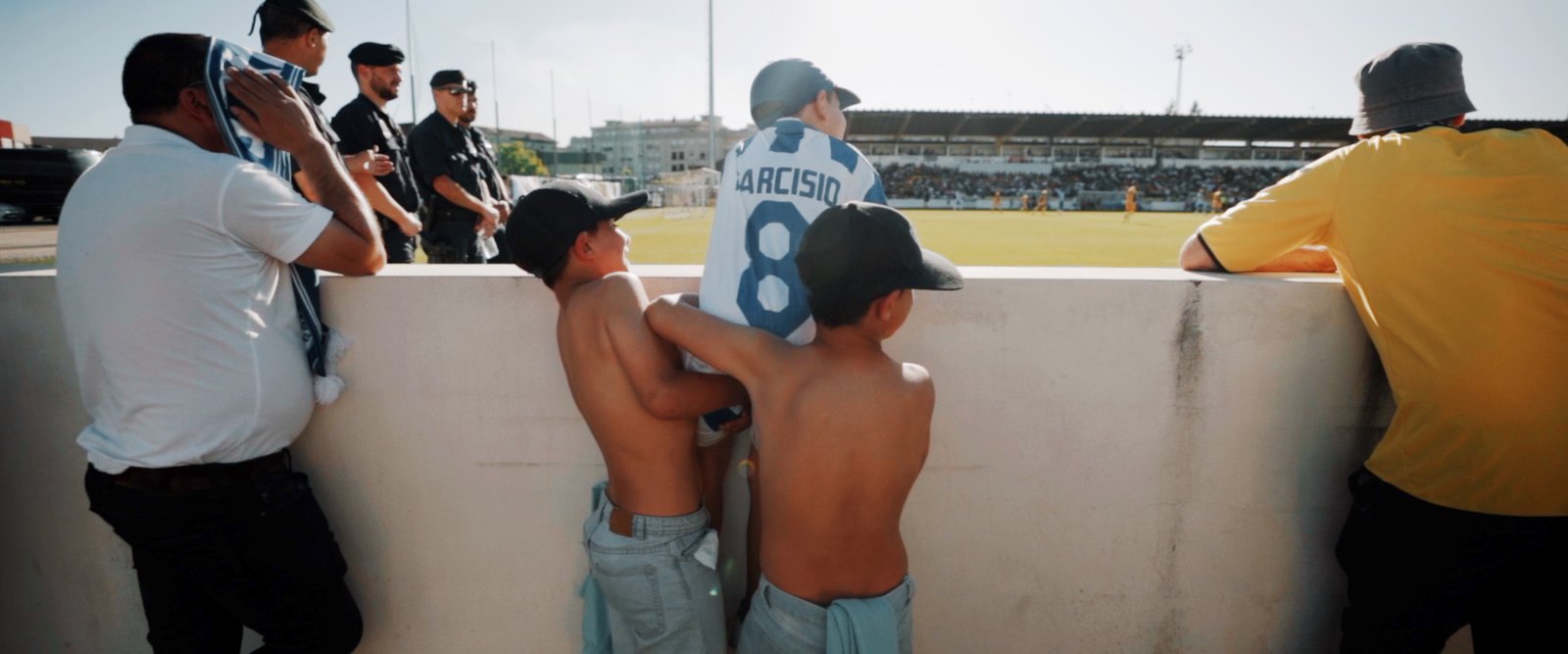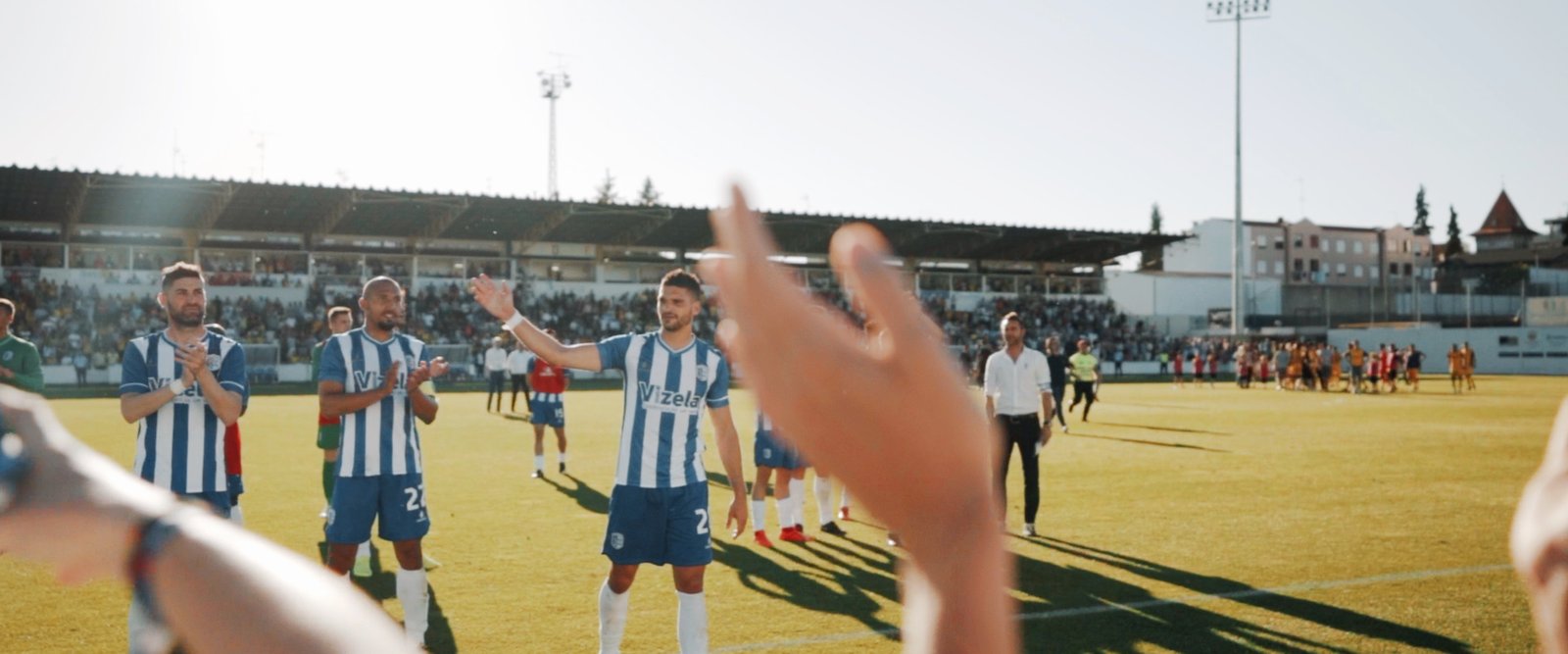 Disclaimer
This What to See and Do in Vizela post was written under my cooperation agreement with the Vizela Municipality.  All opinions are my own.