Porto Calém Wine Cellars recently won the Best Innovative Wine Tourism Experience of Portugal award. It was presented by the Best Of Wine Tourism 2018 Awards, an event organized by the Great Wine Capitals Global Network. They were kind enough to fly me to Portugal in order to see the fancy new High Tech exhibition that has won them so many awards.
My experience at Porto Calém Wine Cellars
Previous to this visit, I had already seen the new exhibition at Porto Calem Wine Cellars when I was in Porto to receive my first film awards on Nov 17, so they will always be a special place for me.  The innovative experience of Porto Calem Wine Cellars, on the riverside of Vila Nova de Gaia,  combine a virtual museum with 5D cinema, guided tours, wine tastings, food and wine harmonization, shop and daily fado shows.
The baseline of this exhibition is interactivity. You are not just looking at Port Wine barrels and taste some Port Wine at the end of the tour like in other Port Wine Cellars. I had a chance to interact with different audiovisual platforms that showed me everything the surrounds Port Wine: the geography of the Douro Valley, the different grape varieties that go into making Port Wine, the different kinds of Port Wine, the vinification process, the aromas and colours of Port Wine, along with a brief history of the Calém Brand. There is also a 5D movie theater, which allows us to better understand the reality of the Douro Demarcated Region through a film complemented by a sensorial set of details that awaken sight and smell.After the high tech part of the exhibition, a guided tour in Portuguese, English, Spanish or French takes you through the real cellar, where the guide presents more information about Port Wine and the Porto Calém Wine Cellars.
Here is a recap of the several stages of the Porto Calém Wine Cellars innovative exhibition:
A 3d Visual map of the Douro Valley explaining geography, climate, and differences between subregions;
Several multimedia panels to help you understand the different Port Wines;
The "Guess the Aroma" game

 Showroom with layers of shale, to illustrate the soil of the Douro Valley;

Historical images – of vintage, but also of labels and publicity campaigns that marked the history of Cálem (founded in 1859);

Chalk Board where every visitor can leave his mark
Cellar Guided Tour
Port Wine Tasting
Shop

Terrace Bar with live Fado and Port Wine pairings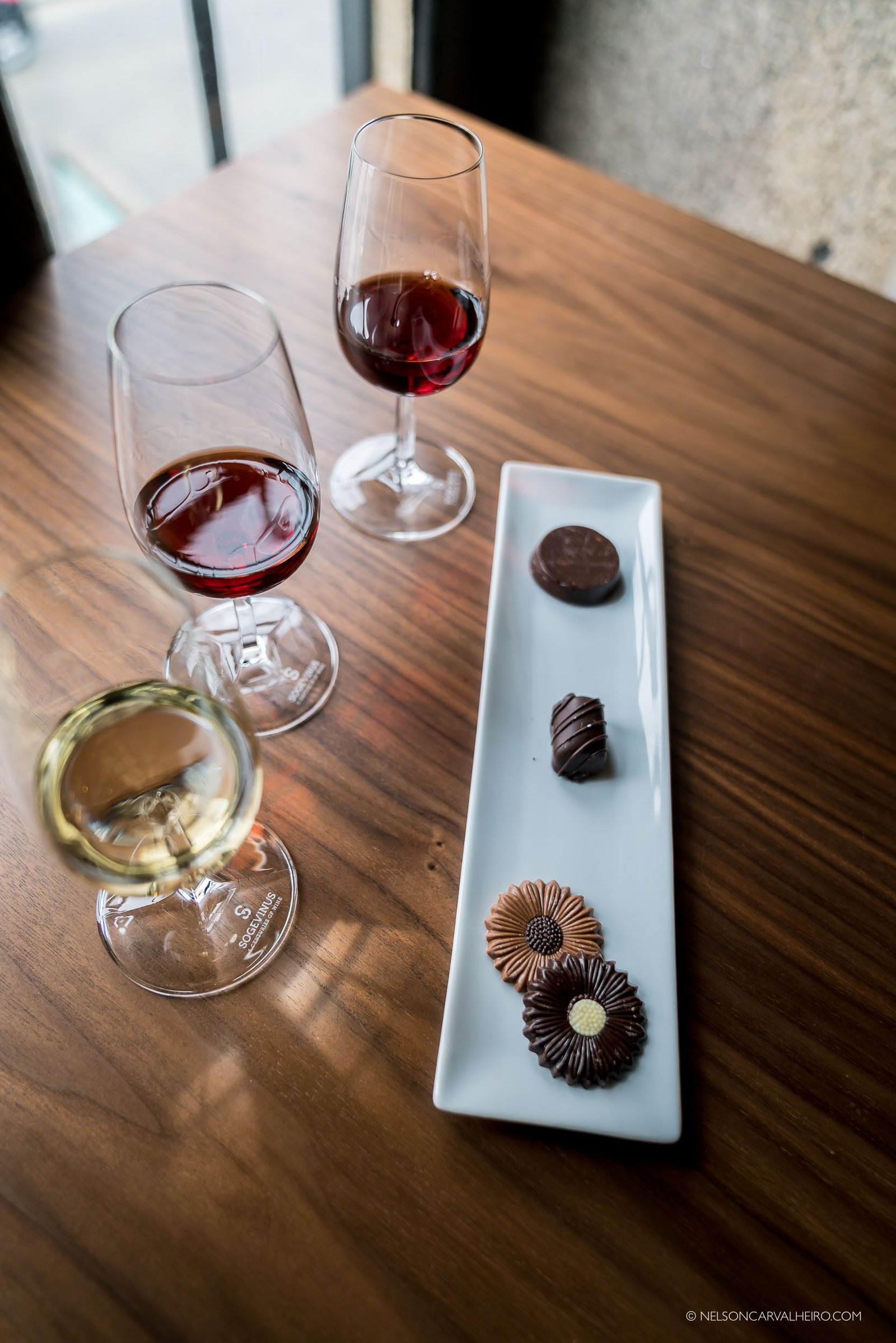 Disclaimer :
My visit to Porto Calém Wine Cellars was made possible by the Great Wine Capitals Global Network .  All opinions are my own