TABERNA DO ALFAIATE
As soon as you enter Taberna do Alfaiate, you know that you are in for a full belly. The decoration showcases the rural life of the Ribatejo region and the tables are laid elegantly; the bread is served in bags of woven fabric without a single crease.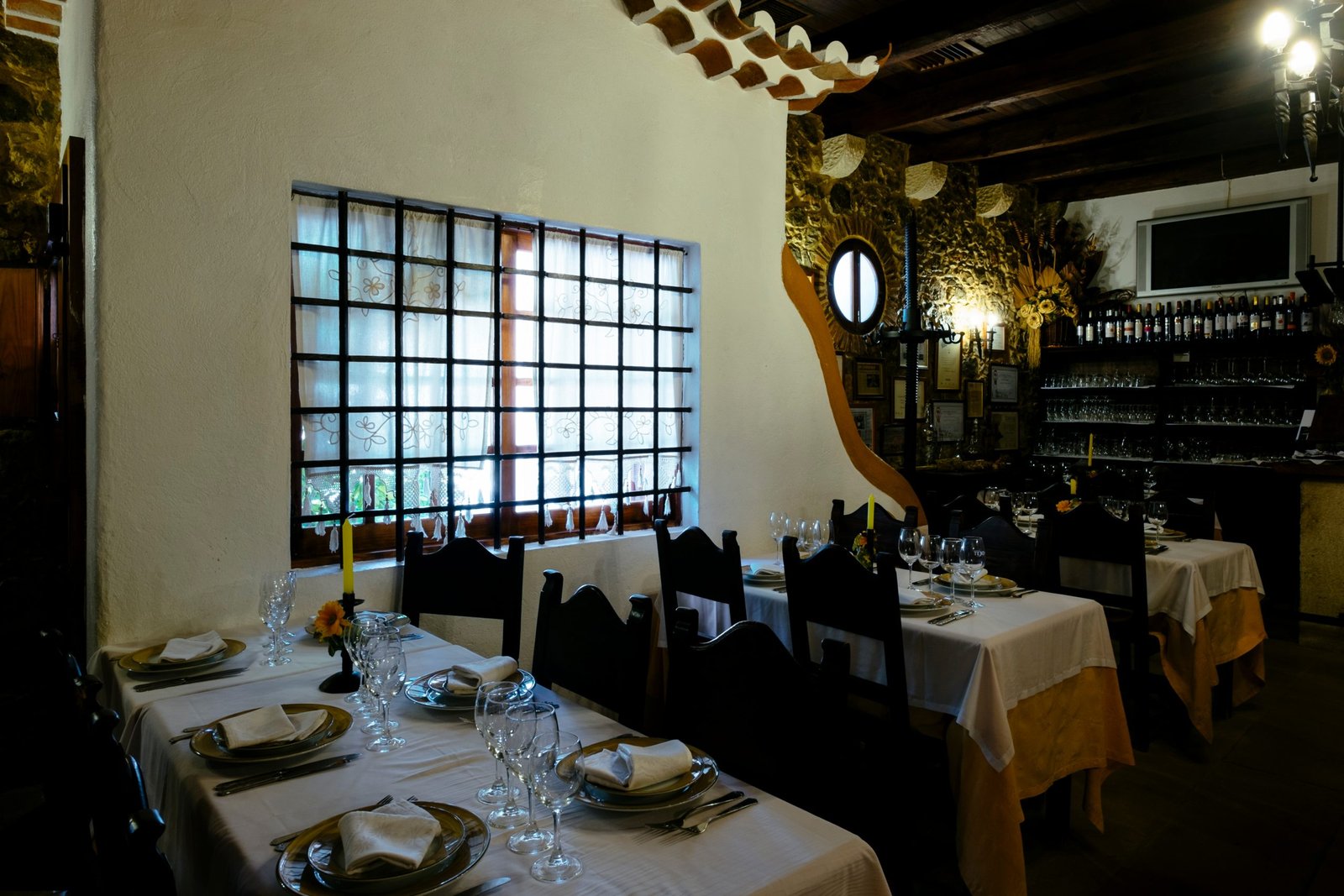 At Taberna do Alfaiate, the list of starters outshines the remaining menu. Wheat and rye bread made exclusively for the restaurant by the parish's baker, assortments of cheeses and cold charcuterie (naturally all local), followed quickly by cold salads; octopus, black-eyed peas, and pork's ear (my favorite). Lastly, we are presented with flame-grilled blood and wild game Portuguese sausages. Yum!
For the main courses, and the reason for the recipe post, we have "Tibornada de Bacalhau". The term "Tiborna" is used to designate a dish where a loaf of bread is holed out, and filled with stuffing, in this case, bacalhau. The filled bread is then baked once again in the oven, so the juices from the filling can be absorbed by the bread crust. To accompany such nostalgia, only a Carrascão wine will do, a good one, of course, because the taste of the black pudding is strong and deserves a wine with the same structure.  At the end of the meal, it is impossible to leave without giving a hug to Mr. João and his wife. And of course, book the date of our return.
TIBORNADA DE BACALHAU RECIPE
If you can roast the cod over coals even better, if not, you can roast it in the oven.
Coat the bottom of the cooking dish with plenty of olive oil and place the cod with the skin face up first, basting frequently with the olive oil of the dish.
Take it to the oven preheated to 180 °C for 40 minutes. Halfway through the cooking time, turn the cod pieces over and baste them with the liquid. Once the cod is cooked, remove the skin and bones. Put to one side.
Cut the surface of the cornbread in a circular shape (this will be the lid) so that the bottom part looks like a bowl. With a teaspoon remove all dough out of the bread, taking care not to damage the outside, as this will serve as a container to put in the Tiborna. Put to one side.
Fry the cod and garlic with olive oil in a hot pan for two minutes. Once done drizzle a little white wine vinegar. Insert the cod into the bread.
Quickly bake for 15min at 200 °C so it all comes together.
Sprinkle with chopped parsley and serve.
Disclaimer :
This Tibornada de Bacalhau recipe post was taken from my Portuguese Travel Cookbook. Get your copy here and travel through the best recipes and flavors of traditional Portuguese Cuisine.