Best Hotels in Vizela? Where to stay in Vizela?
Having spent considerable time in Vizela, I had the opportunity to try out all of its hotels. Even though Vizela is a small town it has some very good accommodation options, especially for those who seek peace and privacy. Bellow are my recommendations of where to stay on your next trip to Vizela.
Best Hotels in Vizela
Quinta das Lavandeiras
Address: Travessa das Lavandeiras, nº86, 4620-550 Vizela
Phone: +351 919 166 230
Site: quintadaslavandeiras.pt/en
Quinta das Lavandeiras is the place for those who enjoy all the peace and quiet that comes along with the rural atmosphere in Vizela. The estate is surrounded by vineyards and is made up of a refurbished 17th-century manor house, and an enormous garden filled with decades-old camellia trees. The big blocks of granite shape the main house and give a frame to the bedroom and indoor breakfast area. To the left of the main house is the camellia garden and an inspiring place for spring and summer outdoor breakfasts. Contrasting with the rustic exterior, the interior of the manor house features a modern and contemporary design.  The manor house has four bedrooms, all with private bathroom, TV, and heating. All rooms overlook the front of the house and the pool. It also features different living rooms and a dining room and breakfast.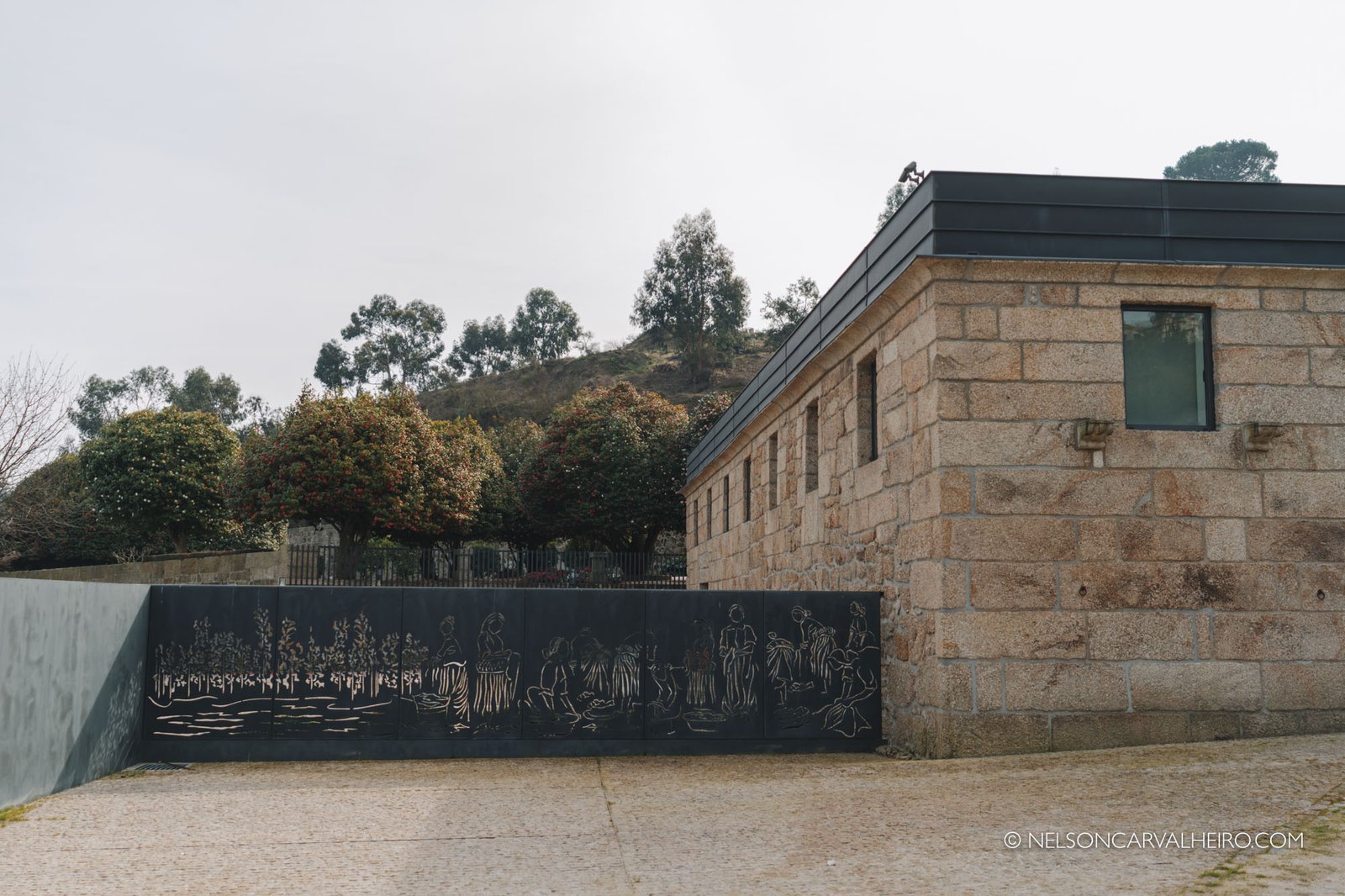 I stayed in the Camelias Suite and loved the modern comfort that it offered. The property is only 2 years old, so the mattress, bed linen, and pillows are almost new, which is a big plus for me. The bathroom is decent sized and there is more than enough room for storage. Because we were still in the middle of spring when I stayed at Quinta das Lavandeiras, I took my breakfast in the downstairs part of the house, which used to be the winery. Breakfast was very decent, with fresh fruit, juices, espresso coffee and a good selection of pastries. They are kind enough to leave some cakes, juices and other food items that do not require fridge for you to eat during the day (or night) if you feel like it. Something that will be very helpful,  especially since there is no in-house restaurant and you are about 5km away from Vizela city center. Despite this distance, I recommend Quinta das Lavandeiras for the peace, the breakfast and the friendliness of the staff.

São Bento Guest House
Address: Rua das Pereirinhas | 4815-508 Vizela
 Telefone: +351 253488143 / +351 927840296
 E-mail: israelmendes@atualimobiliaria.pt
 Site: www.sbguesthouse.pt
São Bento Guest House is a collection of 6 private villas which overlook Vizela. A 5-minute drive away from Vizela's town center, these secluded villas offer all the necessary comfort and luxury for families or those who seek longer stays in Vizela. The 6 houses are strategically placed within a 3ha garden property, ensuring that each has its own privacy and unimpeded sunset views over Vizela. I stayed in Casa do Figo and was lucky enough to be able to enjoy all the perks of a modern villa. I was so impressed with the modern style of the houses, that I even filmed a sunset pool party scene at Casa da Tangerina and took some amazing photos.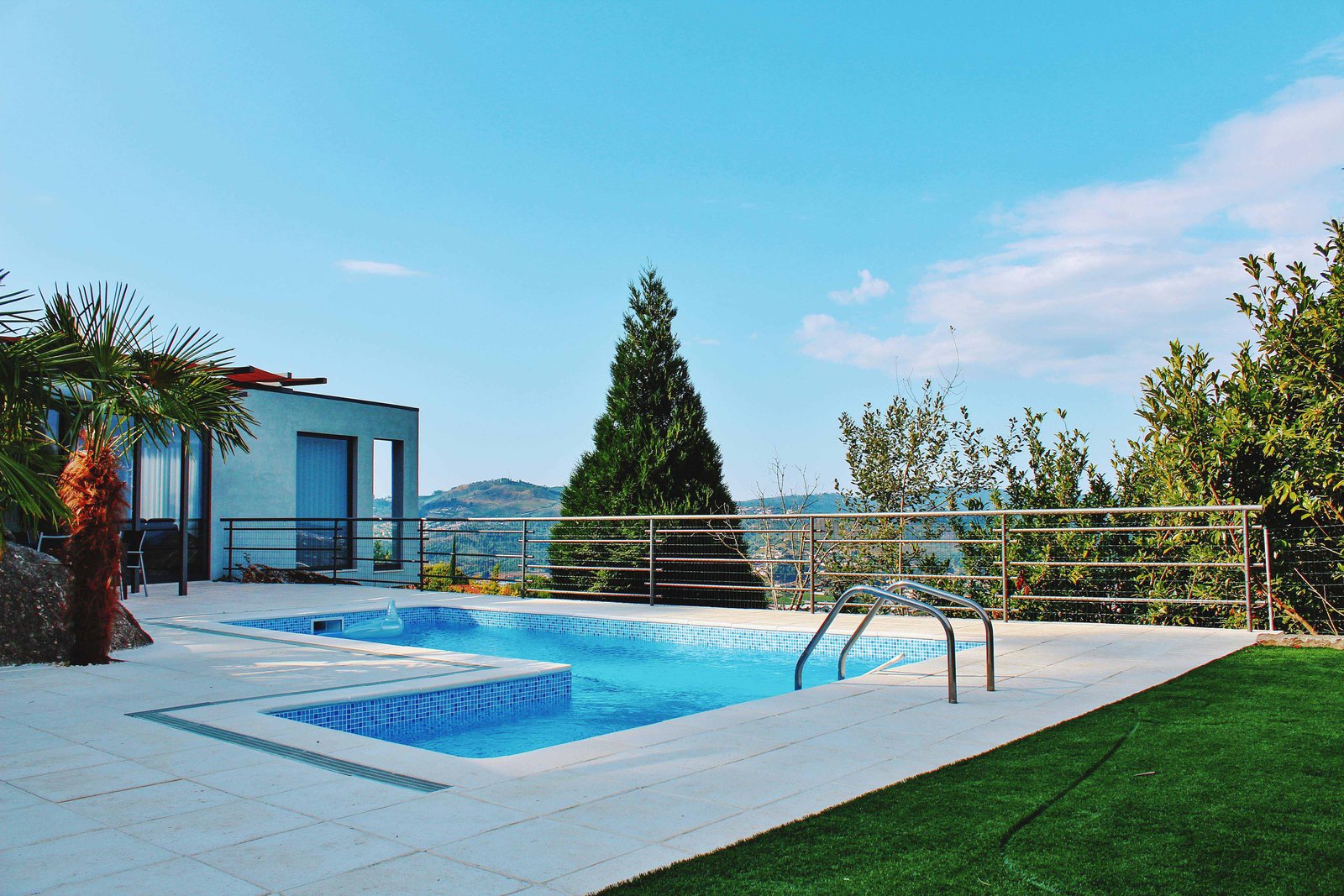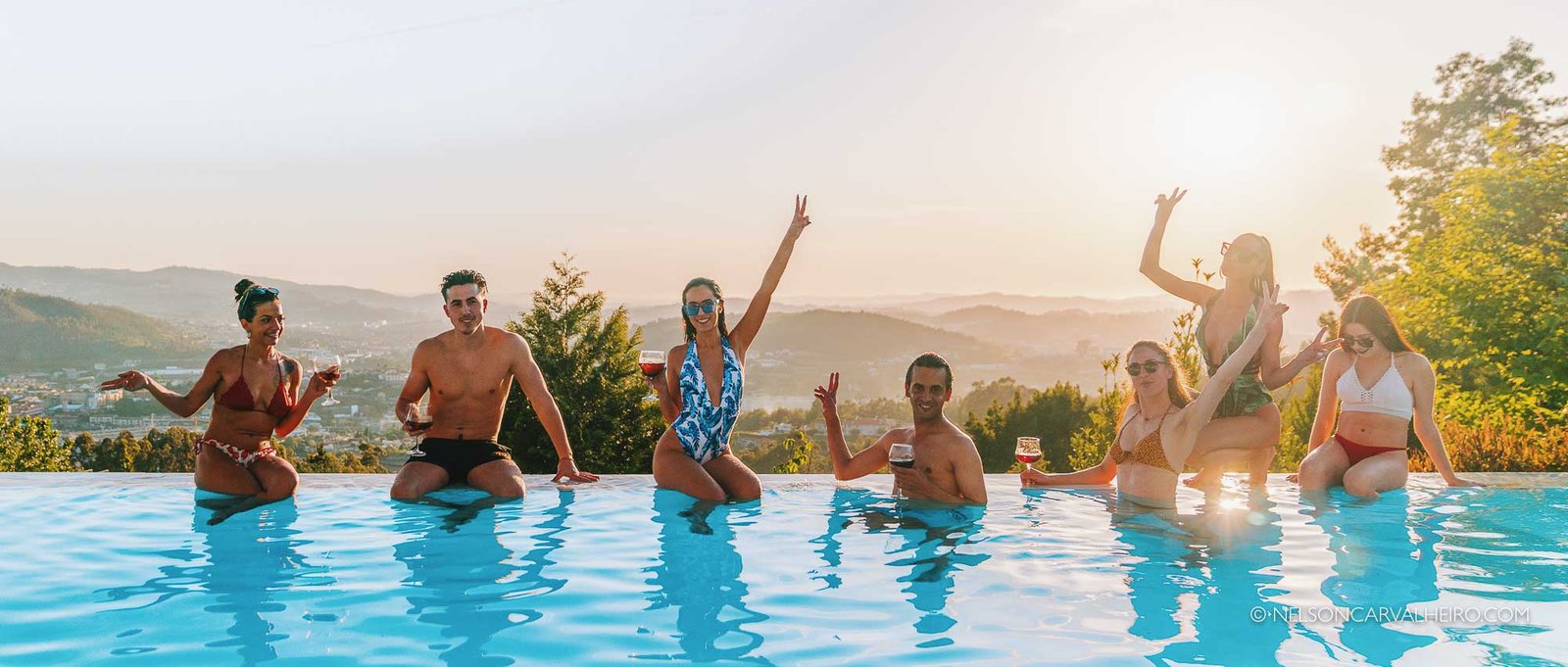 Hotel Termas Vizela
Address: Rua Dr. Abílio Torres, 1236 4815-552 Vizela
Telefone: +351 253 481 275
Email: geral@hoteltermasvizela.com
Site: http://www.hoteltermasvizela.com/
Once the home of Vizela's Casino, Hotel Termas Vizela now caters mainly to clients of the Vizela Thermae and is my recommendation for those who travel to Vizela on a budget and wish to stay in the city center. Also, The hotel's restaurant is one of the best in the Vizela.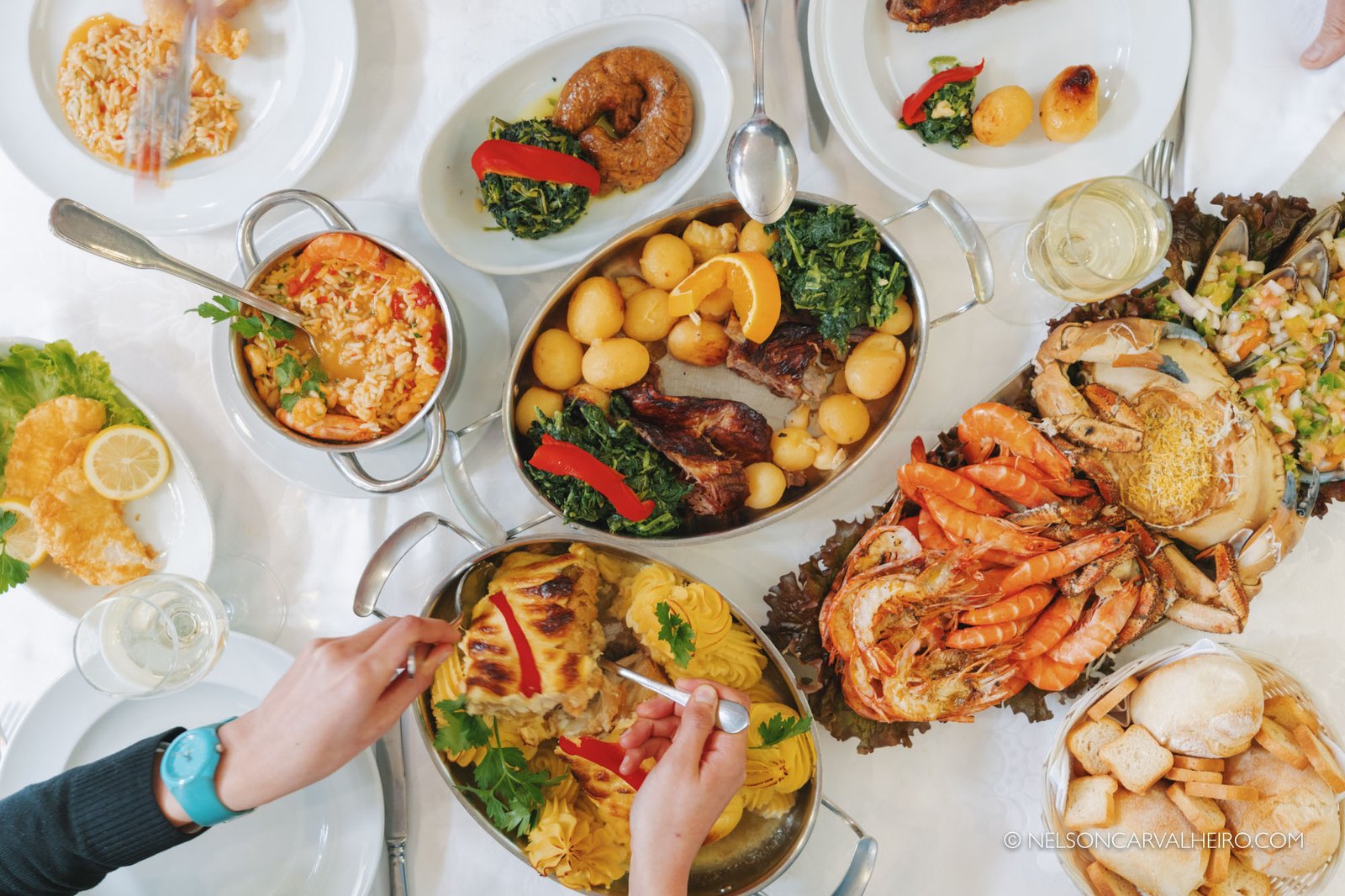 Disclaimer:
I wrote this Best Hotels in Vizela post under the scope of my ongoing partnership with the Vizela Municipality. All opinions are my own.