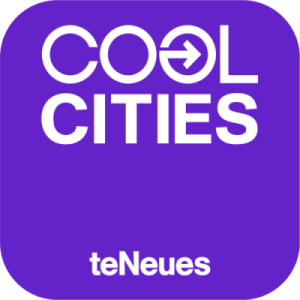 COOL CITIES is a new visual city guide to the hippest hotels, restaurants, cafés, clubs, bars, lounges, shops, and other highlights of such exciting cities as Berlin, London, Rome, New York, Paris, and Barcelona, to name just a few. Packed with stunning color photographs, insider tips, and a wealth of practical travel information, they ensure that you won't miss a thing.
COOL CITIES is a guide for individuals! Feel local before arrival by exploring outstanding photographs of refreshing newcomers and all time classics.
The App takes the shortest route to a fine selection of locations, saving you searches through countless tips and ratings. Search by district, category and "around you" to create your personal tour and add your own favorites. The offline map guides you through your ideal trip without the need of internet connection.
I am a contributor for the Rio de Janeiro, São Paulo and Miami Editions of Cool Cites.