That's right my friends, NelsonCarvalheiro.com has teamed up once again with VisitPortugal to communicate and share with the world the best of what Portugal has to offer at ITB 2015.
After the success of over 8.000.000 impressions of the #Visitportugal hashtag during FITUR 2015, VisitPortugal continues to show its belief in the work that I have done to Promote Portugal and the influence that I gathered within the "travel inspiration" seeking on-line community.
 VisitPortugal's strategy for ITB 2015 consists on showcasing its visionary online presence and promoting its main online gateway (VisitPortugal.com) as one of the most comprehensive "travel inpiration and Information" official destination platforms.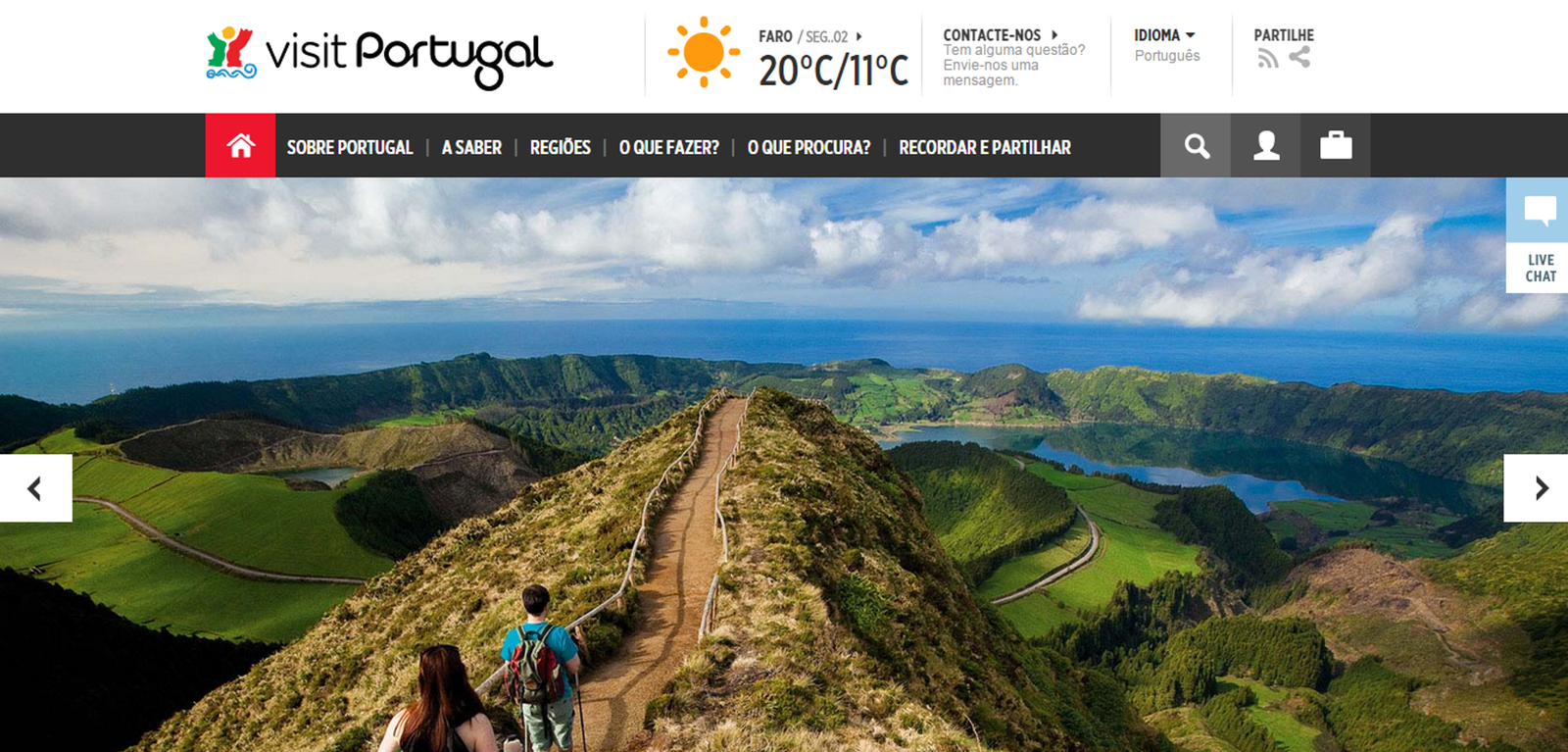 The Visit Portugal official APP
It is an official travel guide which allows you to organise your itinerary, obtain real time touristic information, access your personal account and your favourite content and search national databases. You may download information to access offline as well.
Available for smartphone and tablet, on Android operating systems:
Main reasons to use the Visit Portugal Travel Guide:
– It is free
– It is available in 10 languages: Portuguese, English, Spanish, German, French, Italian, Dutch, Russian, Japanese and Mandarin.
– It is available both online or offline, with no roaming expenses
Download information you need for your trip with access where and when you´d like.
– It has Augmented Reality
Use your device to have immediate access to real time touristic information.
– It has geo referenced information
While you are in Portugal, you can see what is closest to you from your geographic location.
– It provides touristic information
Touristic information and holiday suggestions at your disposal, according to your interests: Sum and Ocean, Mini holidays, Art and Culture, Religious Tourism, Nature, Outdoor Activities, Surfing, Golf, Nautical Tourism, Gastronomy and Wines, Health and Well Being, Romance, Family, Golf, Youth.
Free access to a database with 12000 equipments, distributed throughout 7 Portuguese regions: Oporto and North Region, Centre of Portugal, Lisbon Region, Alentejo, Algarve, Azores and Madeira.
Information about accommodation, touristic service companies, golf courts, museums, monuments and places, beaches, protected areas, useful telephone numbers, among many others.
– Provides access to Visitportugal´s personal account
Wherever you´d like, access your Visit Portugal account online and consult your favourite content