My Algarve Family Travel Guide shows you how to take the best from your time in Europe's sunniest and friendliest family holiday destination. Algarve is Portugal's most Southern Region, known for its fair beaches, quality of seafood, safe environment and fair weather all year round. Most recently it has been awarded the best Beach Destination of Europe for the third time by the World Travel Awards. Its coastline of just 160 km is easily covered in less than two hours by car, so exploring the whole Algarve Region is a must.
Besides an uncommon offer variety a price-quality ratio with no match in Europe, you will find historic heritage, paradise private beaches, popular and cultural events, mild waters and a climate with 300 days of sun exposure per year. In a context of absolute security and where almost everyone speaks English, the Algarve is peaceful and affordable, setting a new benchmark for family and beach destinations across not only Europe but worldwide.
FlipKey has over 1000 properties in the Algarve, featuring some the region's best-located rental apartments, houses or villas. Like the one with sea view where I stayed in during my holidays in Tavira.
Algarve Family Travel Guide
São Vicente Cape and Fortaleza de Sagres
Address: Fortaleza de Sagres, 8650-360 SAGRES / Phone : (+351) 282 620 142
São Vicente Cape and Fortaleza de Sagres make up the most western point of the European continent. First dated from XVI century, these two fortified navigation lighthouses were destroyed, rebuilt and modernized throughout the centuries. Victims of their own strategic position, this place witnessed many acts of war and piracy. A well-known example in this was the Francis Drake fleet. The São Vicente lighthouse can be visited and so can the Sagres fortress. Enjoy the outstanding views from the top of the 70 meters high cliffs and watch the ships sailing this major ship route between the Mediterranean and the North Europe.
Kitesurf in Tavira
Address: Praia do Barril, 8800 Tavira
Vacations are also an excellent opportunity to venture yourself in water sports. Try a kitesurf class or just sale on the mild waters of Barril beach near Santa Luzia, Tavira. A sand island which can only be accessed by a floating pedestrian bridge. Then take the small train to cross the dunes. The nautical center of Barril provides classes for theses water ports as well as kayaking and sailboats lessons.
Fish your own lunch
Address: Marina de Vilamoura Cais Q, Escritório 9/10, 8125-403 Vilamoura / Phone: (+351) 289 302 318
Have a different day introducing your children to the fishing world. Algarve Seafaris offers a family program through the Algarve coastline  where you will have the chance to fish your own lunch. Then climb on the smaller boats, and navigate the sea grottos and gorgeous rock formations of the Algarve coastline to enjoy lunch in inaccessible beaches. If you are lucky, even dolphins can be spotted.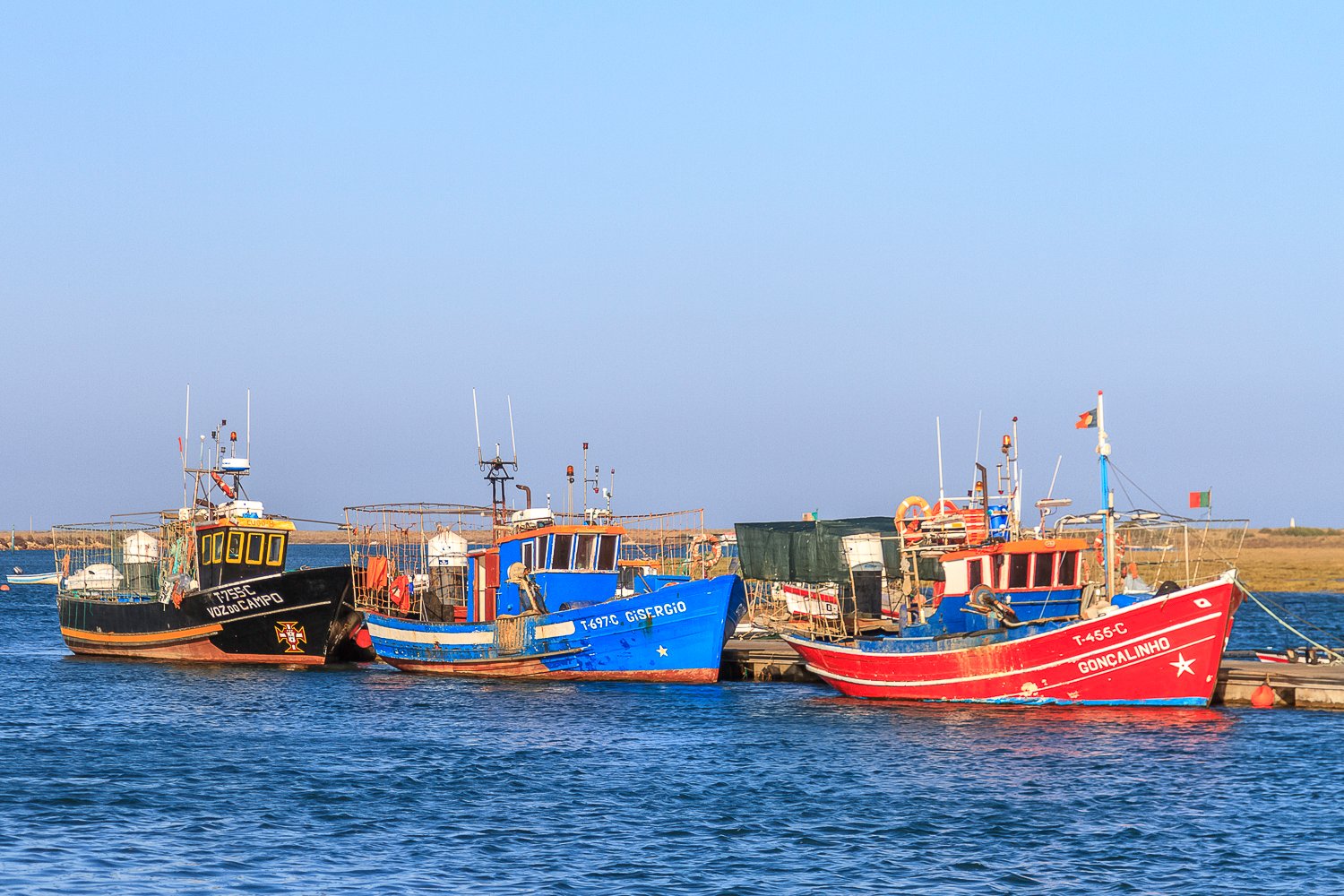 Summer Science
Address: R. Cmte. Francisco Manuel, 8000-250 Faro / Phone: (+351) 289 890 920
Take your children to the Live Science Center in Faro and let them be a scientist for a day. There is a permanent exhibition dedicated to the sea, and areas to learn about physics, the chemistry of light and the brain. The garden presents a set of experiments dedicated to solar and wind generated energy. But there is much to discover, so make a day out of it.
Cinematic Beaches
The Lagos coastline has some of the most breathtaking coastal beauty on the Algarve. A perfect example of this natural wonder is Praia Dona Ana, which in 2013 as named the best beach in the world by Condé Nast. Camilo beach and its rock formations are also referenced as one of the most beautiful in the region. Don't forget Ponta da Piedade…You'll why when you are there!
Moorish Heritage in Silves
Coordinates: 37.190578, -8.437894
Walk through the Castle of Silves, a city under muslin domination until the XIII century. From the ancient walls, the castle offers you an astonishing view over the countryside. A medieval fair takes place in the historical center on the first two weeks of August, making it the best time to visit the Moorish Capital of the Algarve.  You can learn a bit more about ancient local customs, see historical reconstitutions and let yourself be enchanted by jugglers and snake-charmers.
Family Golf
Address: Rua dos Marmeleiros, 8126-911 Vilamoura / Phone: (+351) 289 300 800
The Family Golf Park is the largest and most modern American-style miniature golf course in Europe. Situated in the center of Vilamoura, the Golf Park is only fully air-conditioned in Portugal, which makes it even more pleasant during hot summer days. A Super Mini-golf with two 18-hole course combines recreational with cultural and historical learning, such as information about the Roman occupation of the Iberian Peninsula. The family Golf Park also has a snack bar, games room and a Kids Club where themed birthdays are organized. The tourist train of Vilamoura it is an excellent means of transportation to the park!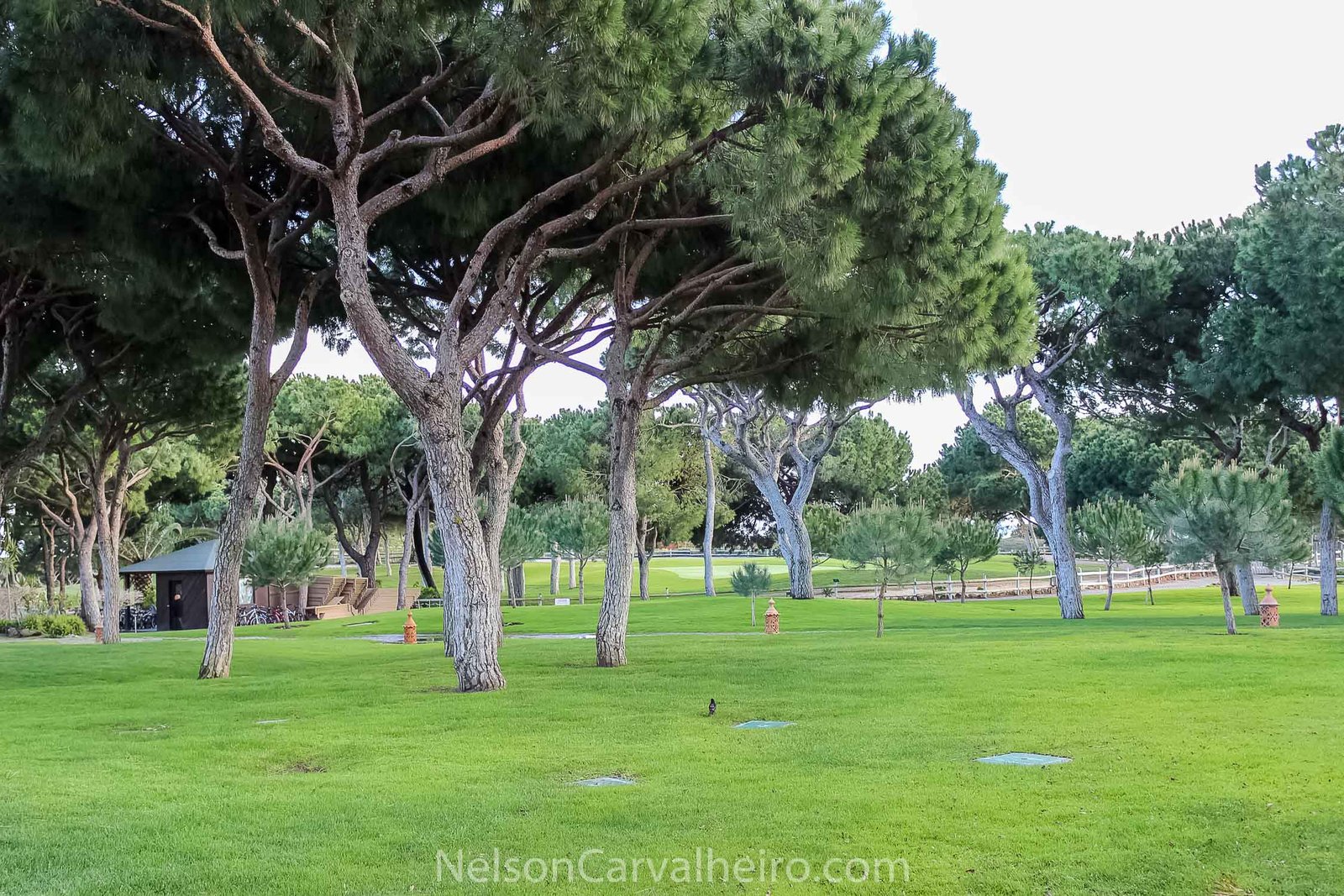 Your own Private Beach
Coordinates: 37.012468, -7.935705
Have lunch away from the hustle in a deserted island called Barreta. To get there, one must take a boat in Cais da Porta Nova, Faro. The trip takes about 35 minutes, which also gives you a chance to see the natural beauty of the offshore Algarve. The Estaminé restaurant is only newly constructed eating establishment across the island and was concerned not interfere with the landscape. Local grilled fresh fish is the specialty of this restaurant.
Portuguese Fleur de Sel
Explore the internationally awarded salt of Tavira and Castro Marim and visit the fleur de sel shelters in the heart of Ria Formosa. Jorge Marim in the owner of Sal Marim, a passionate boutique producer of Portuguese Fleur de Sel and the best person to teach kids about how salt is made. It makes for some great sunset photos as well.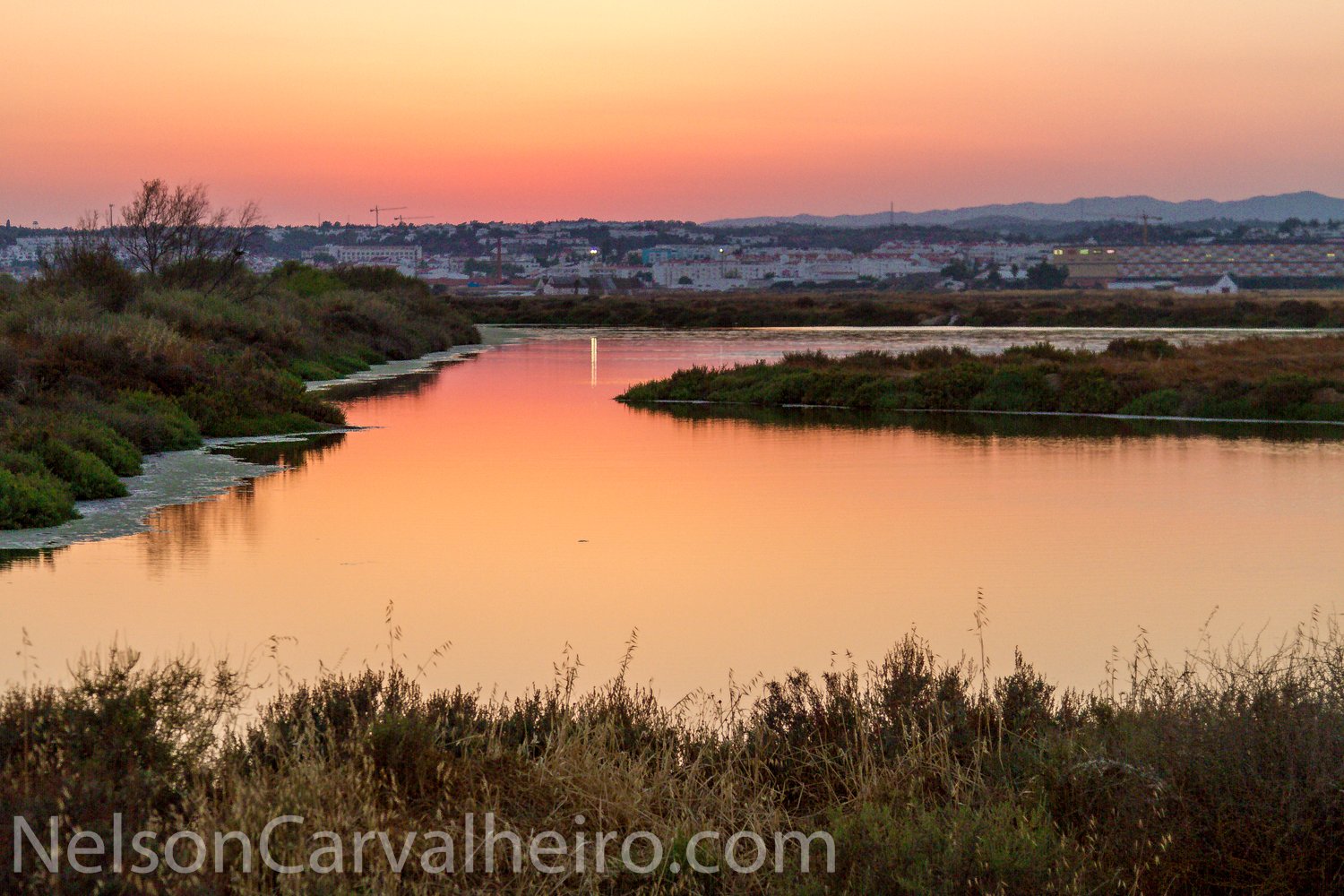 Europe's Last Sunset
Dubbed by old tales as "The place where the land ends and the sea begins", Sagres is Europe's most western village (with Lisbon being the most western city). A strategic intersection between the trading routes between the Mediterranean and the Atlantic, an international trading post, a fisherman's harbor and frequently attacked by pirates, Sagres was one of Portugal's most valued land assets. Sagres fortress was built on a prominent rock formation in the 15th century and besides being a national monument its location offers a most spectacular vantage point to witness the last sunset of mainland Europe. I recommend checking the sundown tables and arriving about thirty minutes before, to allow you plenty of time to navigate the clay and protruding limestone cliff tops until you find your comfort place.

Where to Eat and Drink
Caniço, in Alvor
Coordinates:  37.118660, -8.578590 / Phone: (+351) 282 459 053
The Algarve offers several options for an unforgeable meal by the sea.  The Caniço restaurant, one of the oldest restaurants in the area, is located on the beach of the Praia dos Tres Irmaõs (three brothers beach)  in Alvor. Built inside a cliff grotto, access is via a tunnel and a lift from the village of Prainha. Fresh fish and shellfish are kings in their menu.
Tasquinha Charneco in Entombar
Address: R. Cel. Manuel Gregório Rocha 3-5, 8400-037 Estômbar / Phone: (+351) 282 431 113
The Tasquinha Charneco in Estômbar, Lagoa, offers a rustic and homely atmosphere. The menu lives up to the classic dishes of the Algarve cuisine such as "alimados" horse mackerels, corn starch,  fish and Seafood Cataplana or monkfish rice. A changing tasting menu consisting of seven dishes is presented every night, so there are plenty of reasons to come back.
Noélia e Jerónimo in Cabanas de Tavira
Address: Av. Ria Formosa 2, Cabanas de Tavira / Phone: (+351) 281 370 649
The Noélia e Jerónimo, in Cabanas de Tavira, is a restaurant dedicated purely to Algarve regional cuisine. Every dish made is the utmost dedication, knowledge and above all, time! Clam soup, Dory fillets, octopus with Aljezursweet potato, and braised tuna with ginger are some of the specialties on the menu that mainly focus on fish.

Ribeira do Poço in Vila Do Bispo
Address: R. Ribeira do Poço 11, 8650 Vila do Bispo / Phone: (+351) 282 639 075
In the capital of goose barnacles, Vila do Bispo,  restaurant Ribeira do Poço is a place where seafood variety rejoices, always presented to the client fresh. Limpets, mussels, clams are just some of marine delicacies that you can taste. But you should come here mainly for these prehistoric looking sea creatures – goose barnacles are a Portuguese delicacy – which taste like the sea itself.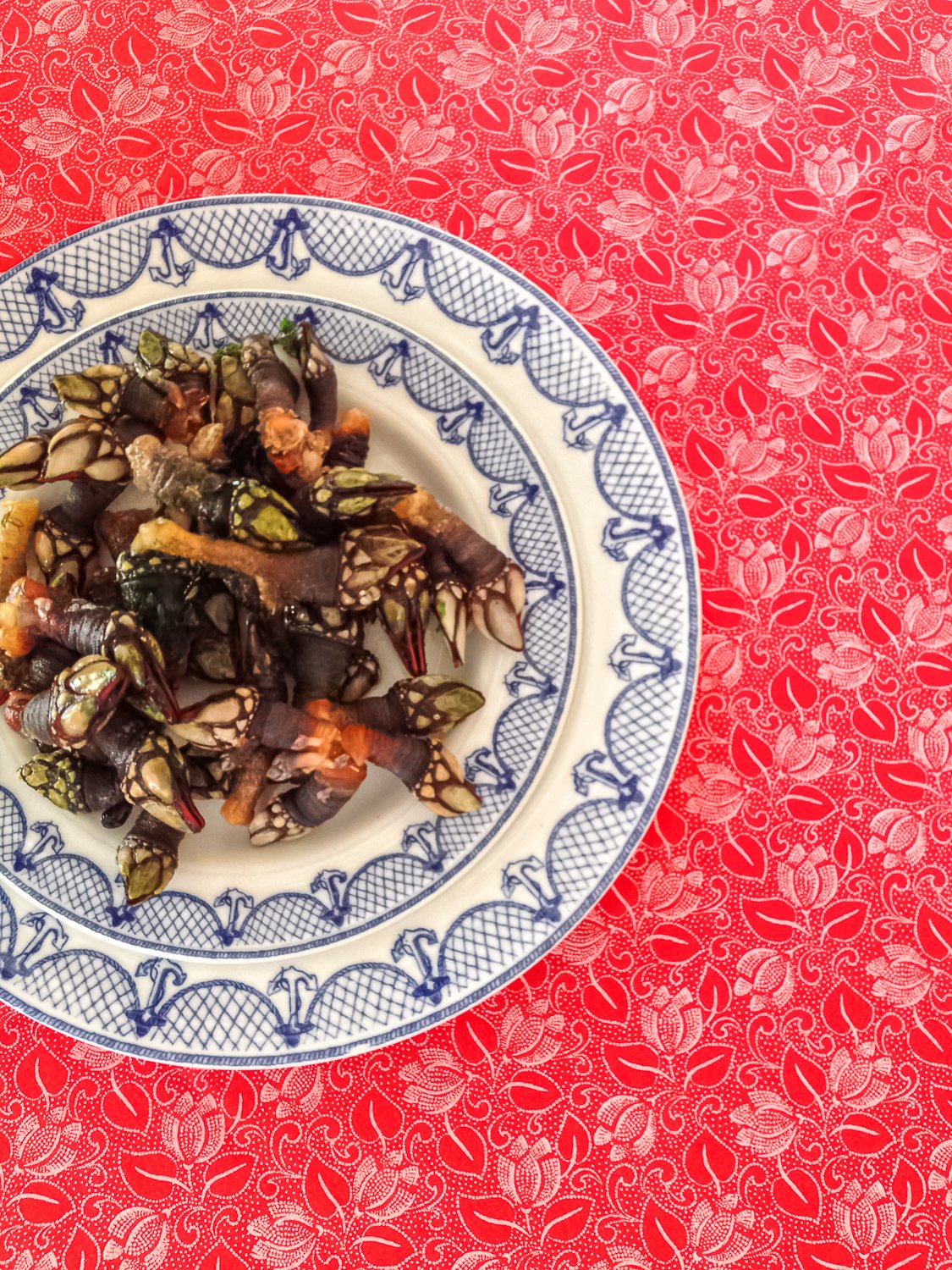 Vila Joya in Albufeira
Address: Estrada da Galé, 8201-917 Albufeira / Phone: (+351) 289 591 795
Restaurant Vila Joya, inserted into the magnificent town of Albufeira, holds two Michelin stars since 1999 and is considered one of the best restaurants in the world. These facts alone are more than enough to attest the quality of cuisine practiced here. It is a signature cuisine restaurant with the leadership of the Austrian chef Dieter Koschina.
Marisqueira Rui, Silves
Address: R. Comendador Vilarinho 27, 8300 Silves / Phone: (+351) 282 442 682
It is pretty much like walking into a Portuguese family's seafood feast. Everyone knows each other, and even strangers join in the union ambiance, along with the waiters and the owners. Upon entering you can hear the bashing of hammers in crab shells, the popping of wine corks and more importantly, the rumble of a very lively restaurant atmosphere. Waiters are constantly scooting to the kitchen from the two-meter high live seafood tank with, lobsters, langoustines, crabs, spider crabs, clams, barnacles and sea snails. All freshly caught on the Portuguese cold Atlantic shores.
Where to shop
Delta Pele in Alvor
Address: R. Dr. António José de Almeida nº 13 – A, 8500-017 Alvor / Phone: (+351)  282457 175
Delta Pele store in Alvor, Faro, dedicates itself to handmade leather products 100% Portuguese. With many years of experience, this company is totally committed to producing unique pieces, such as wallets, backpacks, belts and suitcases that promise to conquer the most demanding customer.
Sardinha in Loulé
Address: Largo D. Pedro I, nº 3, 8100-519 Loulé / Phone: (+351) 289 512 936
In Loulé, Sardinha – Fresh Souvenirs from Portugal is a vintage store that offers customers the most genuine Portuguese products with a touch of modernity. A wide variety of canned and oils, as well as pieces in ceramic and wicker, are among the products that tourists can get to know.
Lipscani Design in Portimão
Address: Rua Do Comercio 78, 8400-202 Portimao  / Phone: (+351) 919 345 899
The Lipscani Design brand of fashion accessories was created in 2010 by designer Mariana Pires. She was inspired by the traditional elements of Portuguese culture to give life to their products. The architecture, the tiles, and images as street lamps or kiosks emerge represented in wallets, scarves, and jewelry.
Casa das Portas in Tavira
Address: Rua Dr. Augusto Silva Carvalho, nº3, 8800-324 Tavira / Phone: (+351) 281 321 025
The architectural elements of Tavira photographed by Jane Gibbin set the tone for the creation of this shop. Inside Casa das Portas you will be able to get photos of the doors and windows of the city, there are handmade soaps, ceramic products, textiles and jewelry all produced in Portugal.
Disclaimer:
The Algarve Family Travel Guide was written as a part of my ongoing partnership with FlipKey Vacations Rentals. All opinions are my own. 
Transportation in Portugal is provided by Benerent Car Rental company. Rent your car at Benrent.pt