The Journey Begins –Weekenders: Winter Travel – Devils Thumb Ranch Spa
I am thrilled to start a new series of posts called Weekenders! Celebrating short, exciting yet relaxing trips. Many times these weekenders (as I have termed them) are spontaneous and a bit of a splurge. They rejuvenate and replenish what the demands of everyday life can, at times, deplete. The first entry in this series, Weekenders: Winter Travel – Devils Thumb Ranch Spa (DTR) found in beautiful Fraser Colorado, USA!
It was recently my birthday, and being that it falls right between Christmas and New Years – planning for it usually eludes us. BUT, this year my husband and I decided to have an impromptu winter travel adventure. We had discovered Devils Thumb Ranch Spa a few summers ago, and were mesmerized by everything the ranch had to offer. We had not experienced Devils Thumb Ranch in the winter, so off we went! The drive is gorgeous, and from Denver (where the airport is) it takes about 1.5-2 hours in the winter and 1-1.5 hours in the summer. I had the luxury of being driven… so coffee, knitting, cool shades and some classic rock consumed my birthday morning drive and – I COULD NOT HAVE BEEN HAPPIER!
*Side Note: I would like to note that I am challenging myself to capture these Weekender trips in true impromptu fashion and shoot strictly with my iPhone 6!
 Upon Arrival – Devils Thumb Ranch Spa
As you approach Devils Thumb Ranch Spa – you are filled with curiosity and nostalgia. It is like driving up to a sprawling scenic vintage photo, with cabins, pines, cattle, horses, stables, fire pits, cowboys, AND cross-country skiers! Not to mention the women in full length fur coats sitting at dinner tables with patrons head to toe in winter fleece. It's so picturesque – it almost doesn't make sense. You are brimming with excitement and anticipation of where to begin.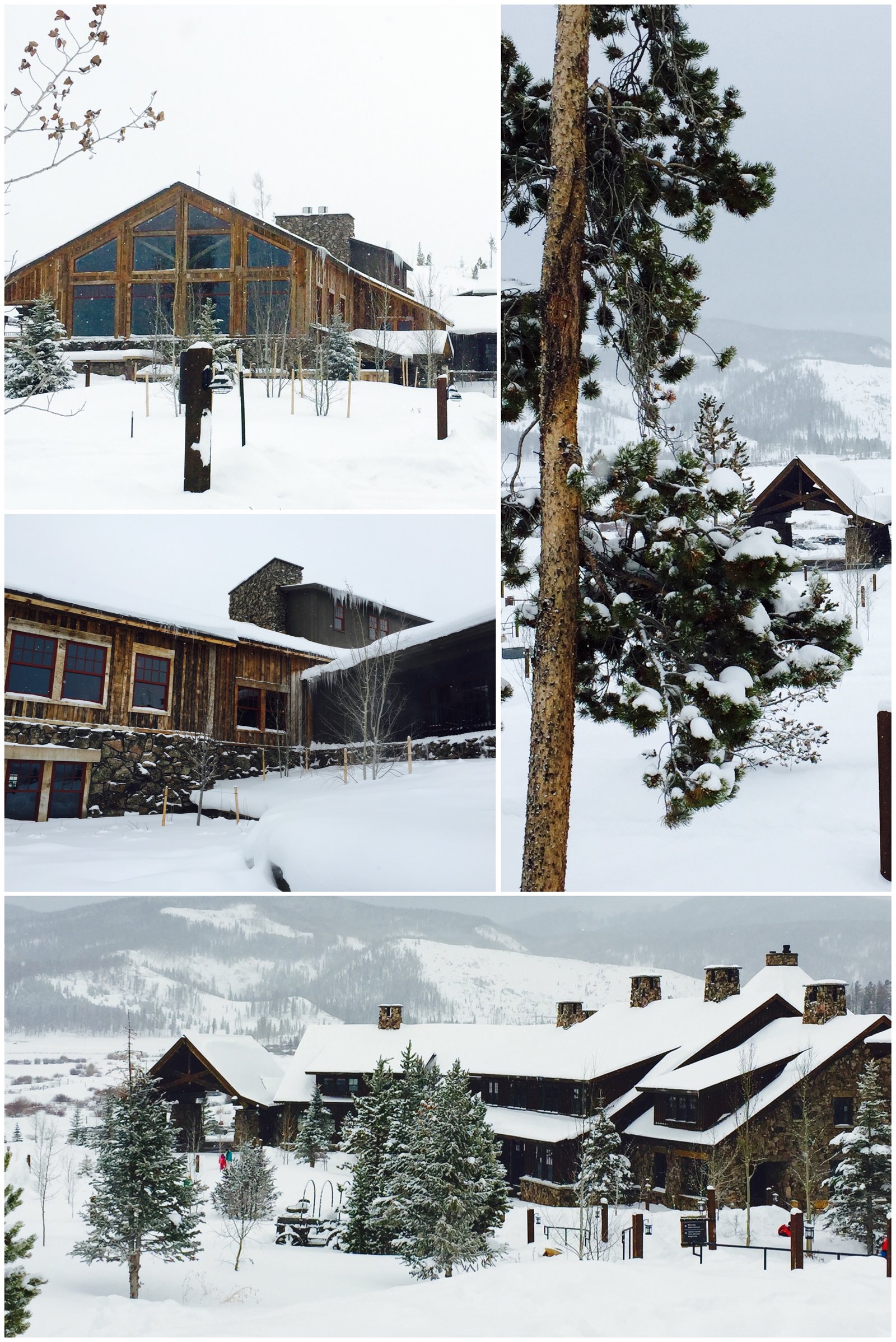 All The Details – Devils Thumb Ranch Spa
Once you are settled, the next step is exploring! You will discover all of the ranch's hidden treasures, and will experience a collective of details and touches that result in a magical stay.
I am a traveller who, much like Nelson, experiences and notices the details. When I travel I notice every little detail that thoughtfulness has created.  From floor to ceiling every inch of Devils Thumb Ranch Spa has a rich ambiance. This can only happen when a collection of a million little details rest upon one another to build a result that embraces you. The ambient floors around the claw foot tub, the perfect lighting and the lush linens create a comforting cohesiveness that is hard to forget. The rooms are immaculate and range in size, price and view – offering something for everyone!!  From lighting to turn down service – everything is just as it should be!
WEEKENDER TIP: If you want to book in advance – sign up for their email newsletter (top right side of the navigation on their site) – they send out amazing 48 hour sales that offer great savings! If you decide last-minute – give them a ring – their staff is superbly accommodating and will most likely have a last-minute deal not available elsewhere.
The ambiance is Old West meets luxury Ski Chateau. There is a sense of being transported to another era – yet you can't put your finger on what era it is. There is a richness and luxuriousness that you see in old hollywood movies but with a rustic elegance of the present. It truly is TIMELESS.
You will be surrounded by rich textures, lantern lit hallways, oversized fireplaces that envelop you with the truest sense of cozy. With the added knowledge that you stand in the middle of a 6,000 acre working ranch, you simply unwind, slow down and really relax.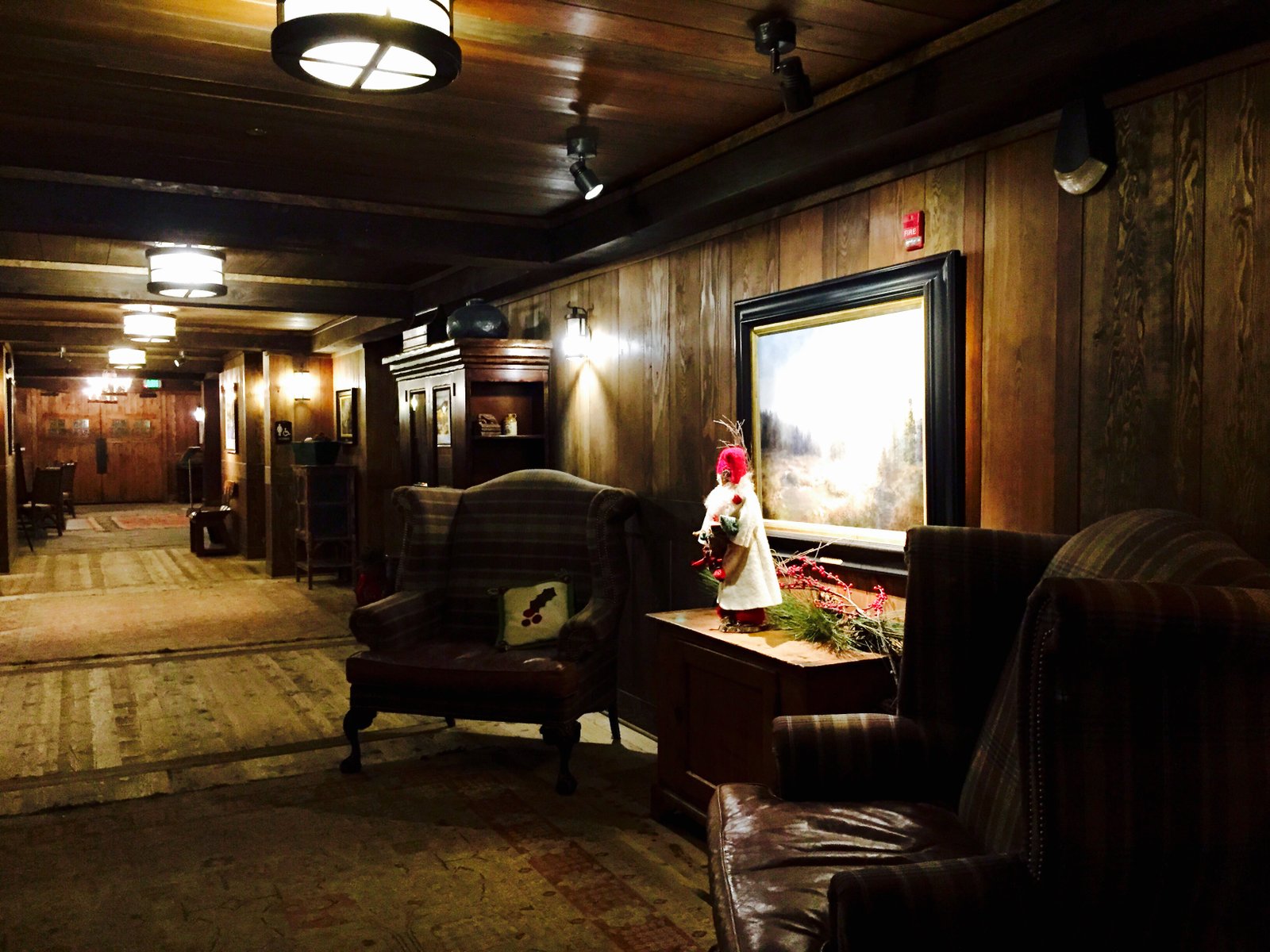 The Food
Executive Chef Evan Treadwell elevates ranch fare made with and inspired by quality local Colorado ingredients. There are two restaurants – Heck's, which has a great story behind it (check it out), and The Ranch House. Here is an excerpt from the Devils Thumb Ranch Spa site which paints it perfectly:
Ranch House Restaurant at Devils Thumb Ranch Resort & Spa sits rather unpretentiously on the edge of a sweeping meadow with the Continental Divide above, and worn hardwood floors below. You see, it's located in the original homestead that was built on the Ranch in the 1930s. We like to think that when those early pioneers picked the spot for their home, it was chosen for it's magnificient views – elk and moose wander by, the stars blanket the sky like you'll never see in a city.

We also like to think that those early Ranchers knew a thing or two about eating well. And we carry on the tradition with style at Ranch House Restaurant. We serve New American Mountain Cuisine here – which means real food, cooked with real ingredients. Organic and locally grown whenever we can. Always fresh, always delicious.
There is a tavern, a coffee shop, a movie theater, a one-lane bowling alley and a game room. For a more relaxing mood, they offer a full service spa, yoga studio, and a beautiful heated indoor/outdoor pool and spa that overlooks the valley below the great Continental Divide – there truly is nothing like it.
Devils Thumb Ranch Spa is the ultimate Colorado Experience. Overlooking the Continental Divide and 6,000 acres of trails for hiking, biking, riding and cross-country skiing, DTR has something for everyone! Stay tuned for the Weekender post Summer 2015 covering the DTR Summer experience!!
*NOTE: This Weekender post was not sponsored and is not compensated.