Serra da Estrela Restaurants seek their produce from their own backyard, their fellow neighbours and the shepherd who is a friend. As I had the opportunity to mention in the Serra da Estrela Food post, the vast majority of the food offer in Serra da Estrela comes from locally produces sources. It is not only because of this region's relative exile from large commercial surfaces but of the genuine belief that the owners of these Serra da Estrela Restaurants have in showcasing the best that the mountain has to offer. As with most remote regions in Portugal, the local cuisine is king and very dependent on the seasons, so when it comes to the offer on the menu, expect a lot of lamb, kid goat, Serra da Estrela cheese, plenty of mountain herbs and aromatics.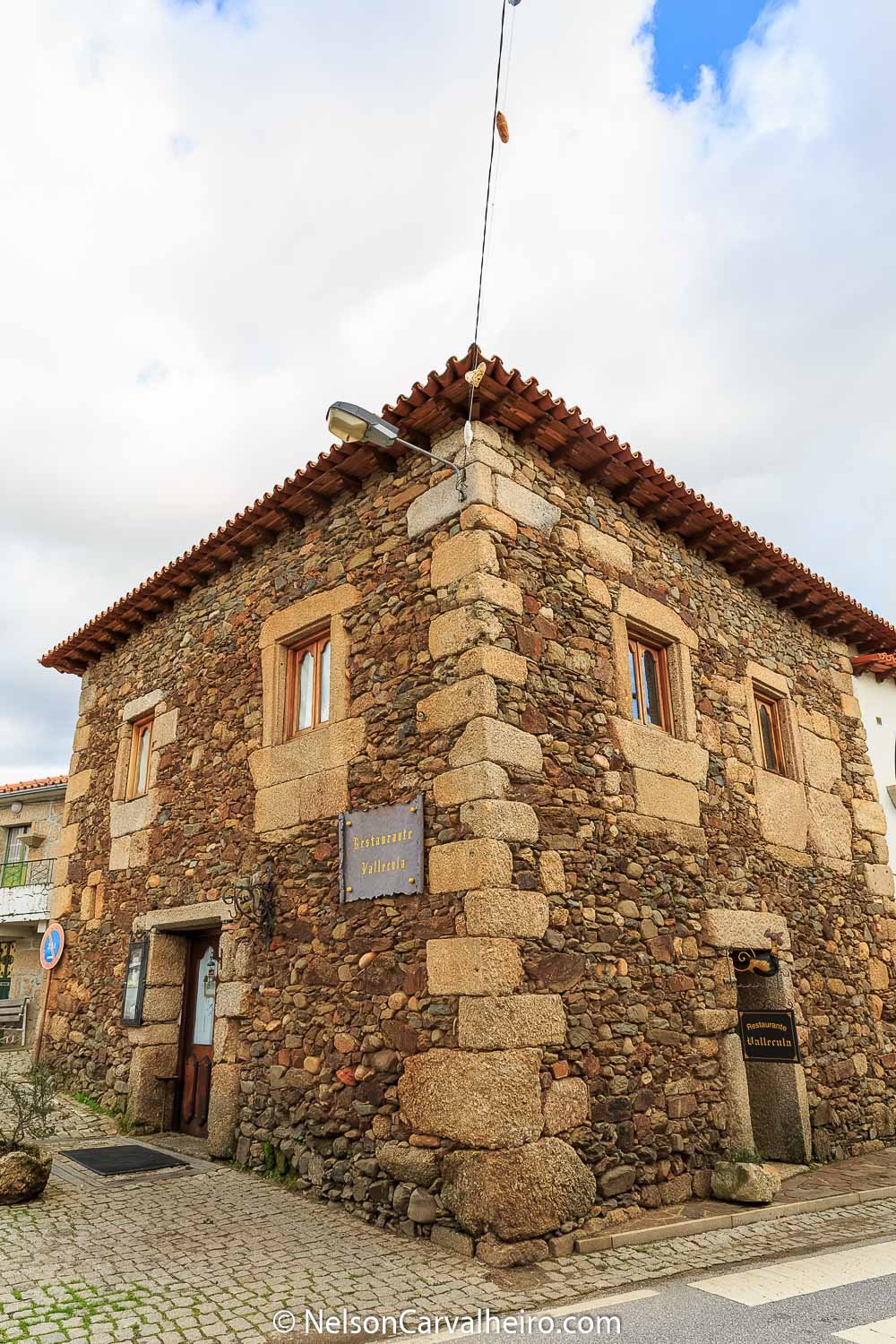 Recommended Serra da Estrela Restaurants
Restaurante Vallecula in Valhelhas
Praça Doutor José de Castro 1
6300-235 Valhelhas
Tel: 275487123
On the eastern face of the Estrela Mountain is a little picturesque village called Valhelhas. Within such village is a well-recovered schist house, which houses the Vallecula restaurant and its regional mountain cuisine. Hospitality portrayed by Luis Castro and Fernanda, a couple where she cooks and he waits for the tables. House specialties and landmarks of the Beira Alta province include homemade Alheira – a game sausage, roasted pork cheeks and corn bread migas with turnip greens, roasted kid goat and a divine roster in the pot. The menu changes regularly so don't be afraid to ask for day's suggestions; you won't regret it. The ambience is quite medieval but cosy, and with only a few tables and huge portions, calling ahead to make a reservation is recommended.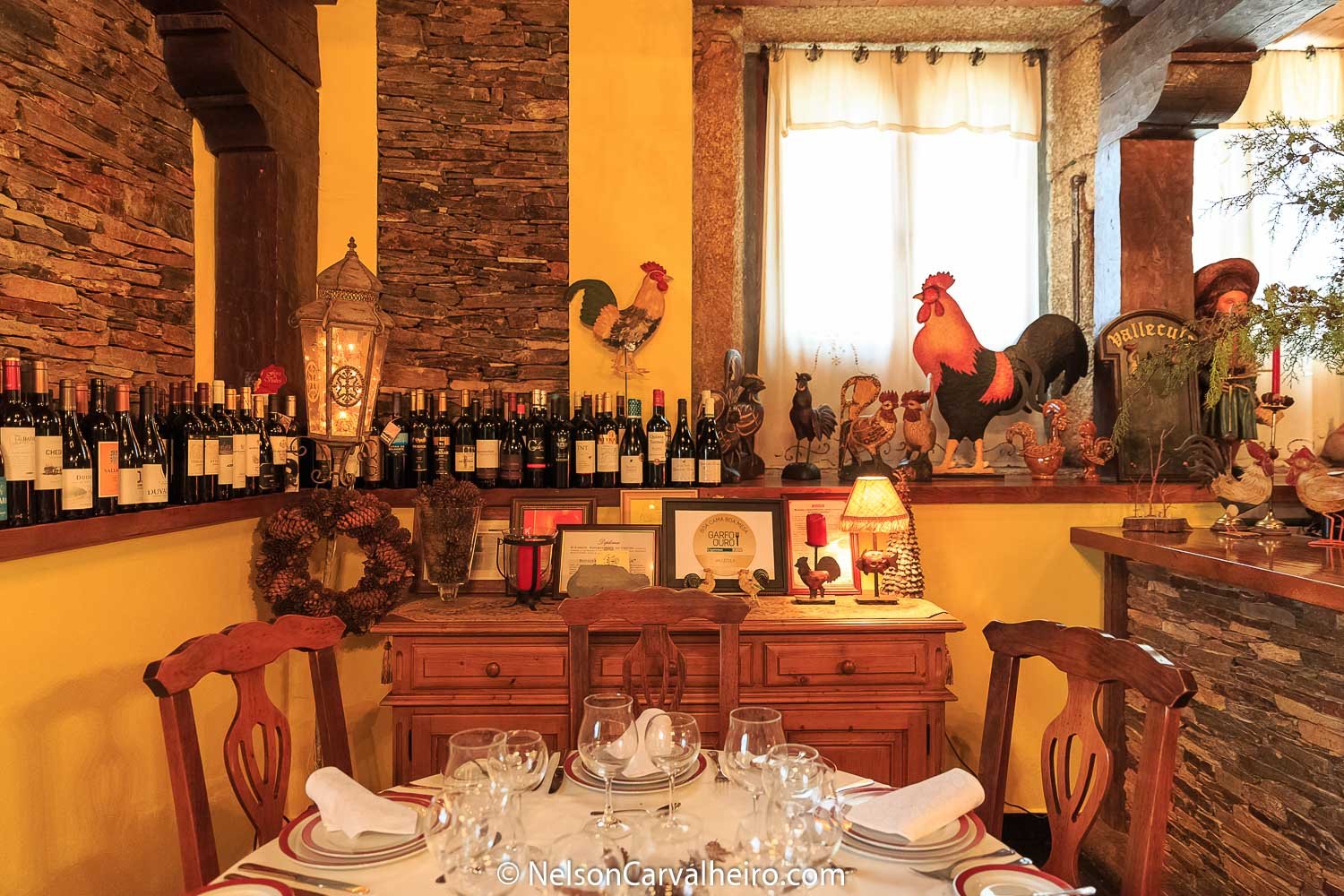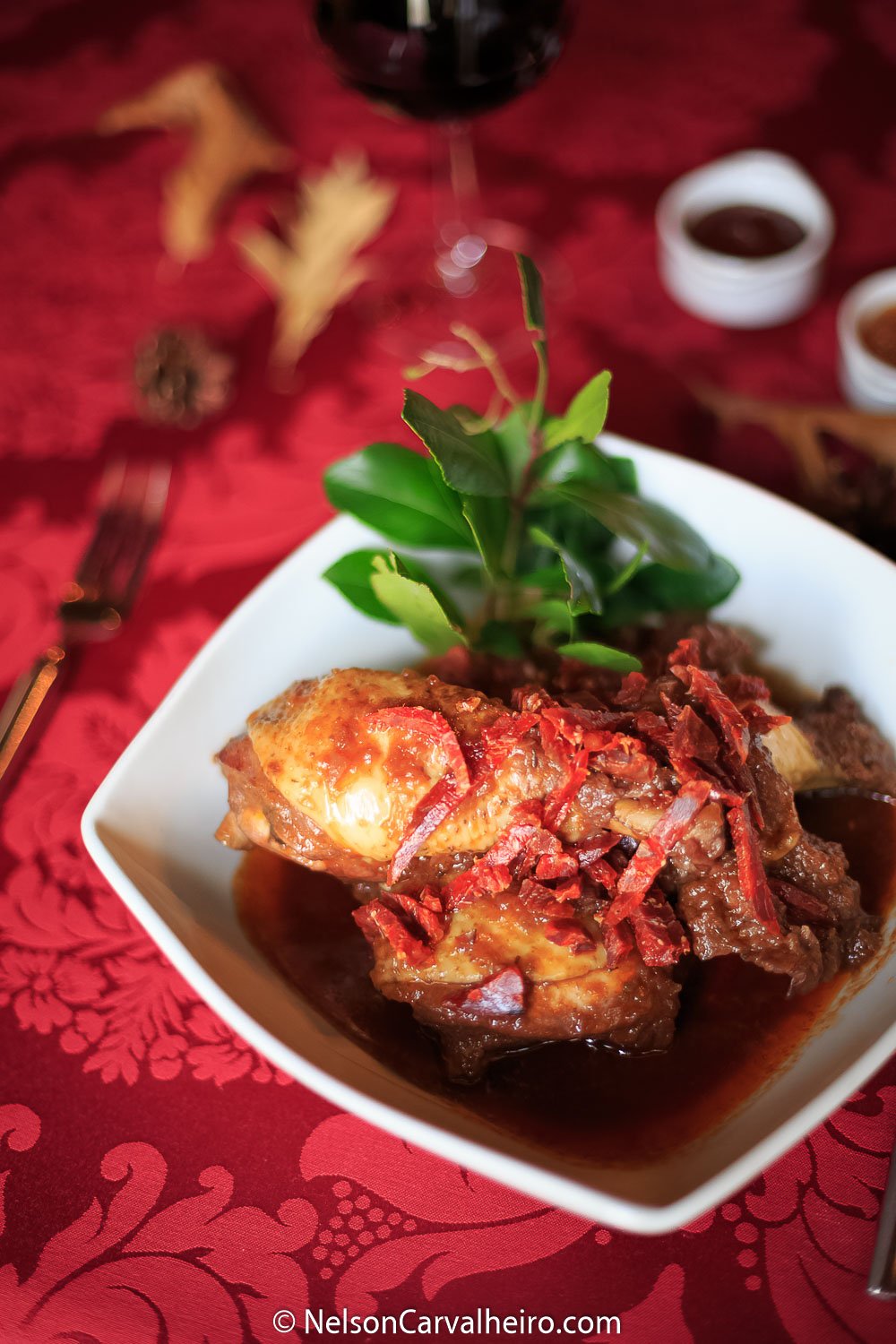 Varanda da Estrela
Penhas da Saúde, 221
6200 Covilhã
Tel: 963 447 873
After a long day walking and climbing rocks in Serra da Estrela this is the place you want to head into for dinner in order to recover some strength. Located in the Penhas da Saude and with a most stunning view of the mountains, this is certainly Portugal best rustic restaurant above 1500 meters. Top of the menu is the juniper rice, which is basically a stew with several types of Portuguese chorizo, veal, mushrooms and juniper berries (which grow wild on this mountain). The salt cod with corn bread is also a good option, as is the wild boar with chestnuts. The owner's homemade juniper brandy is not to be missed and certainly no to be taken lightly.
Restaurante Cova da Loba
The prodigal child of Paulo Mimoso, restaurant Cova da Loba is adamant about traditional recipes, mountain flavours and local products. All of this respecting only what is available in each season and within a strikingly refined environment. A big contrast between the medieval origin of Linhares da Beira, the traditional food, the professional service and the sleek presentation.  My favourites: grouse soup with boletus (mushrooms) in puff pastry and Grilled veal tenderloin with Serra da Estrela cheese.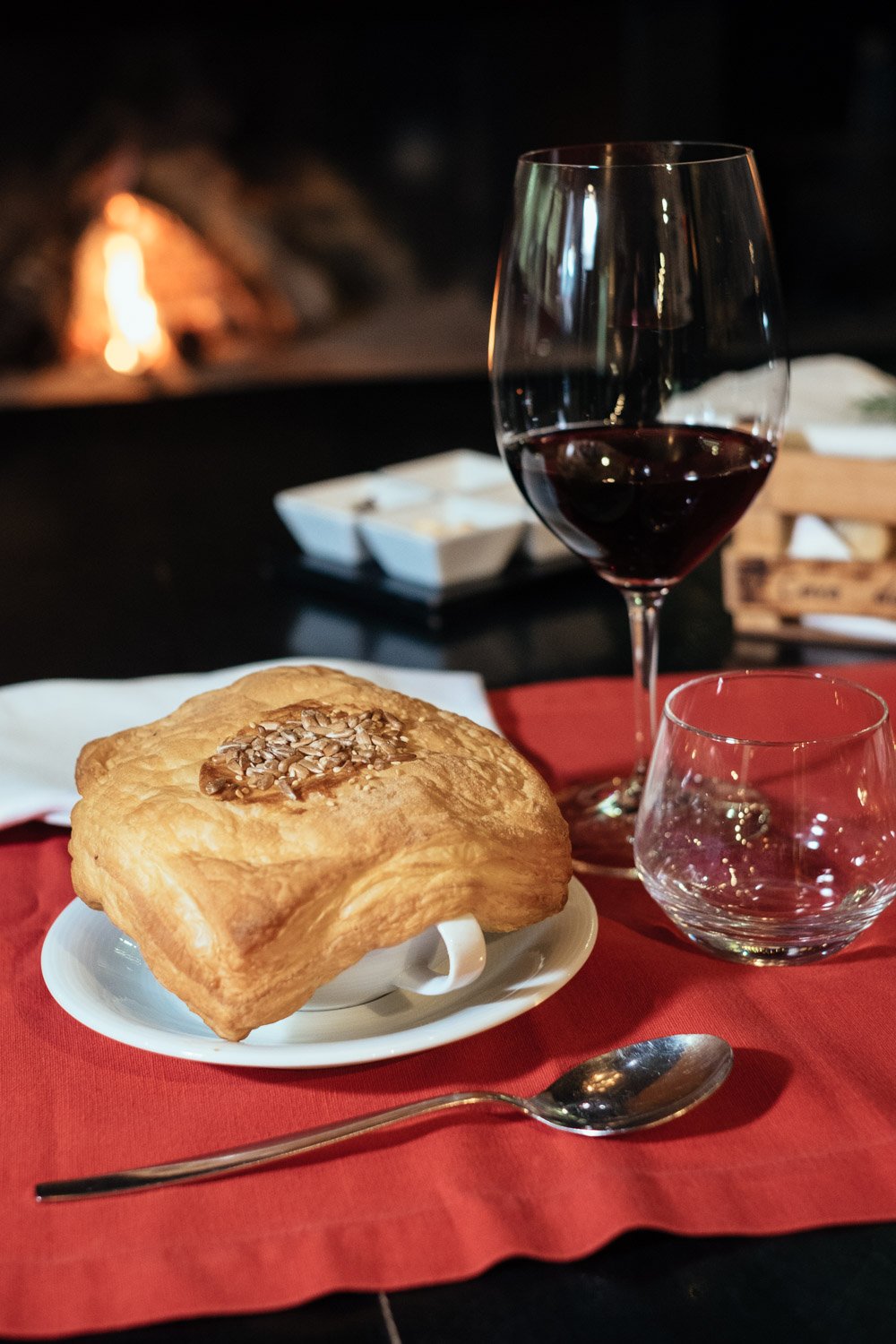 Restaurant at Madre de Água Rural Hotel
Vinhó, 6290-651 Gouveia
Tel:+351 238 490 500
The Restaurant
Hotel Rural Madre de Água
offers high-quality cuisine by the gourmet chef Valdir Lubave.  The Restaurant of the farm creates a close relationship between the finest local meat producers and meat sausages with what is in the garden and orchards of the farm. In the menu, we find the brand wines grown Quinta da Madre de Água and its high quality and excellence. Bonus points for, out of their own sheep, making cheese and butter served in the restaurant. My absolute favourite was the butter made from goat's milk.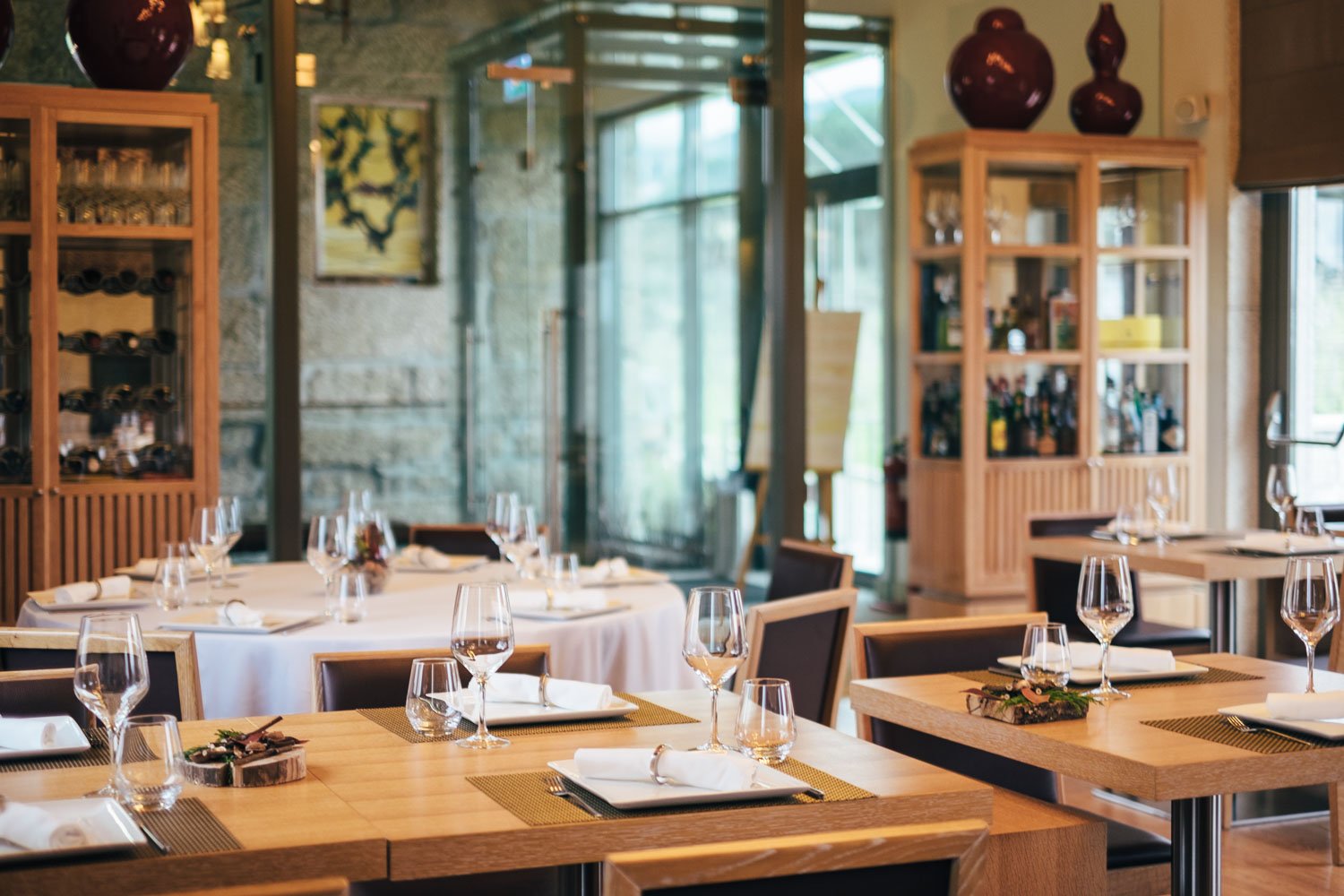 Restaurant at Casa das Penhas Douradas Hotel
Penhas Douradas
6260-200 Manteigas
Tel:+351 275 981 045
I think the big difference between all the above restaurants and the restaurant at Casa das Penha Douradas is that when you finish your course the plate is empty and almost clean. Everything that the chef prepares is made to eaten with enjoyment. In all of the other places, with no undermining of flavor, there is always, bone, or skin, or a bigger piece of onion that didn't melt in the stew…For example, the lamb chops at Restaurant Valleculas are grilled with the layer of fat for extra flavor and at the Penhas Douradas restaurant they are professionally cleaned.
I think this really encompasses the different philosophies of this establishment when compared to the others.The transformation of regional products into boutique and luxury delicacies is the basis of rejuvenation project of Casa das Penhas Douradas. Dinner is always a special occasion. Beginning with a flute of champagne or a cocktail and nibbles. We had wild elderflower with vodka one night, champagne with juniper the other, port tonic on another occasion. I love this pre-diner cocktail ritual, it makes the mountain that much more elegant. 🙂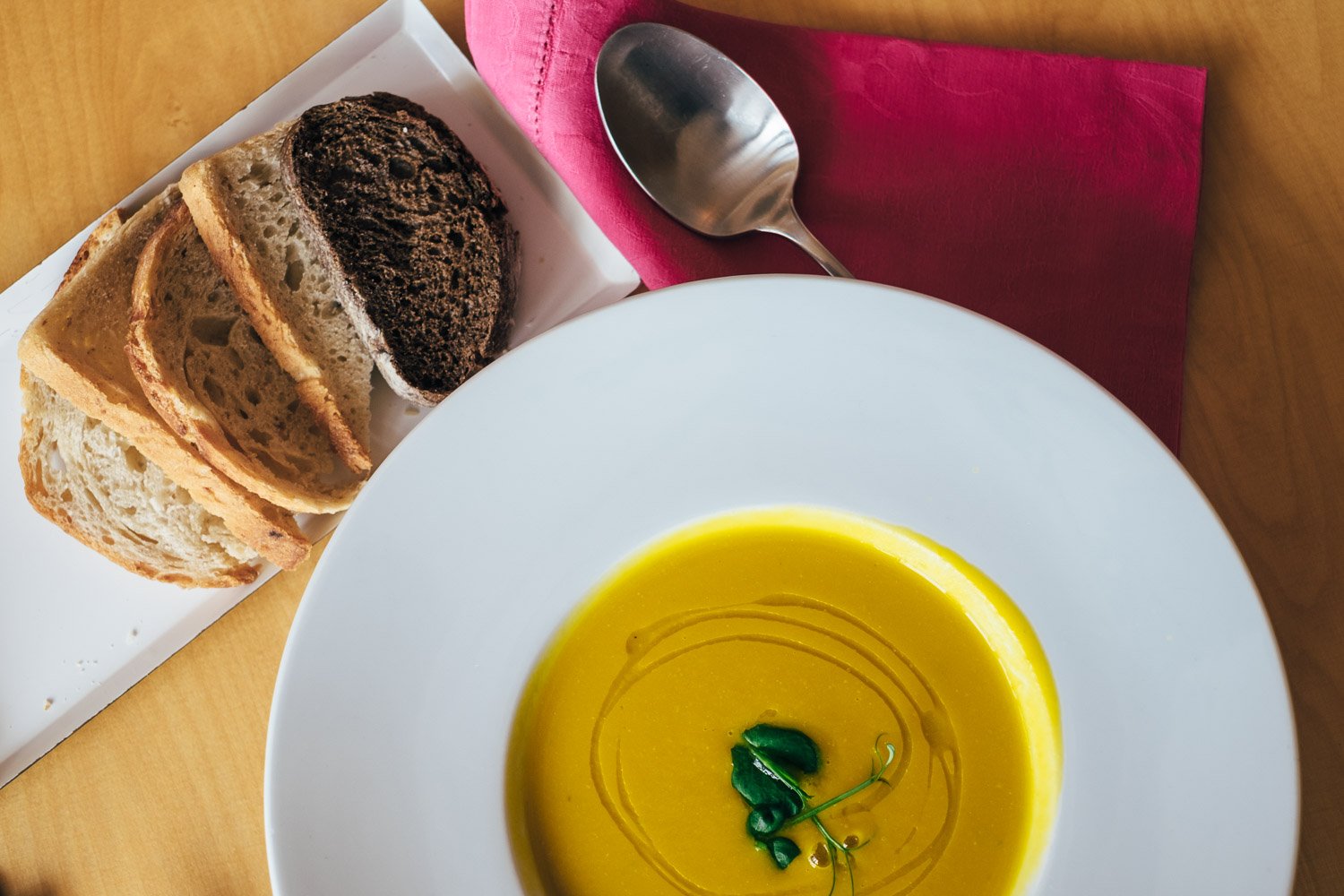 Dinner includes soup, a main dish with accompaniments, a buffet of cheeses, a selection of desserts and fresh fruit, coffee, and liquors. Congratulations for Chef Jorge Guedes for delivering amazing dish after amazing dish during out stay.
This Serra da Estrela Restaurants post is a part of a series of 8 posts I wrote based on my journey to Serra da Estrela on January 2016. Please find the links o the other articles bellow:
Serra da Estrela Adventure Sports
Casa das Penhas Douradas Design Hotel
Disclaimer: 
This Serra da Estrela Restaurants  post was written as part of my ongoing collaboration with the Centro de Portugal Tourism Board. All opinions are my own. Photo credits to my inspiring friend Emanuele Siracusa.