Uemura Luxury City Travel Guide is Valencia's travel suggestion by the hands of local experts, Uemura Artisans of Experiences.
First of all, what and who are the Uemura Artisans of experiences?
I can say now and from a distance, it is much more than a travel company. Following Naomi Uemura's inspiring steps (adventurer and the first man to reach the North Pole solo), this Spanish company embodies much more than Uemura's name. The self-titled Artisans of experiences also seek to be pioneers in travel panorama, both in shape and content of their travel offers. In each city they are based in, Uemura is composed of local teams of experts with a wide set of skills that I had the opportunity to personally witness and now vouch for. Uemura's teams are deeply committed to sharing the vision and determination of their CEO and founder Miguel, which is to offer nothing less than the absolute best of each city to their clients.
In late 2015 I was invited to travel for a few days to the Spanish city of Valencia. The invitation was made by Uemura which was preparing to initiate his adventure in the tourism business. This fact by itself held some mystery and the questions they addressed me on the firsts contacts, like "if I had any fears or medical condition worth mention", thickened even more my curiosity. In December of 2015, I flew to Valencia not knowing what to truly expect. Uemura's contact had been made just to change some trivial information in order to book my flights. So, with an understandable anxiety, I landed in Manises airport completely in the dark of what to expect.
First contact with Uemura
Airport reception turned to be the first pleasant surprise, and one of many, that Artisans of Experiences were spreading through the long and unforgettable days of my Valencia visit. At the airport arrivals, two duly identified Uemura's assistants were waiting for me, and to complete the reception committee a team of video and photo reporters to cover the event. To start with, a true VIP welcome just for me instead of the usual difficulties when traveling abroad (transportation, directions, etc.). And besides the courtesy and security feeling they granted me right away, which is not a small issue, I must confess, the best of it was the vanity feeling. That was just priceless. Anyway, my luggage was taken, a card with useful and emergency numbers was given to me and internet connection shared by my personal assistant. Yes, a personal native speaker assistant at my disposal 24/7. Soon the services and essence of Uemura began to unveil. Personal assistant and translator, photo and video coverage, private transport, and above all very, very nice feelings.
The Hotel
We went straight to Hotel Las Arenas after arriving at the city's airport, a five stars hotel just opposite to Las Arenas beach. This is a typical white sand plain beach on the East coast of Spain, tempered by Mediterranean mild waters.The check-in at the hotel, (as everything else) was provided by my Uemura's assistant. He made sure the room I was staying in was in perfect conditions and promptly communicated me the end of day's schedule. I should be at the hotel's lobby at 9 pm for dinner and the spa was at my disposal until then.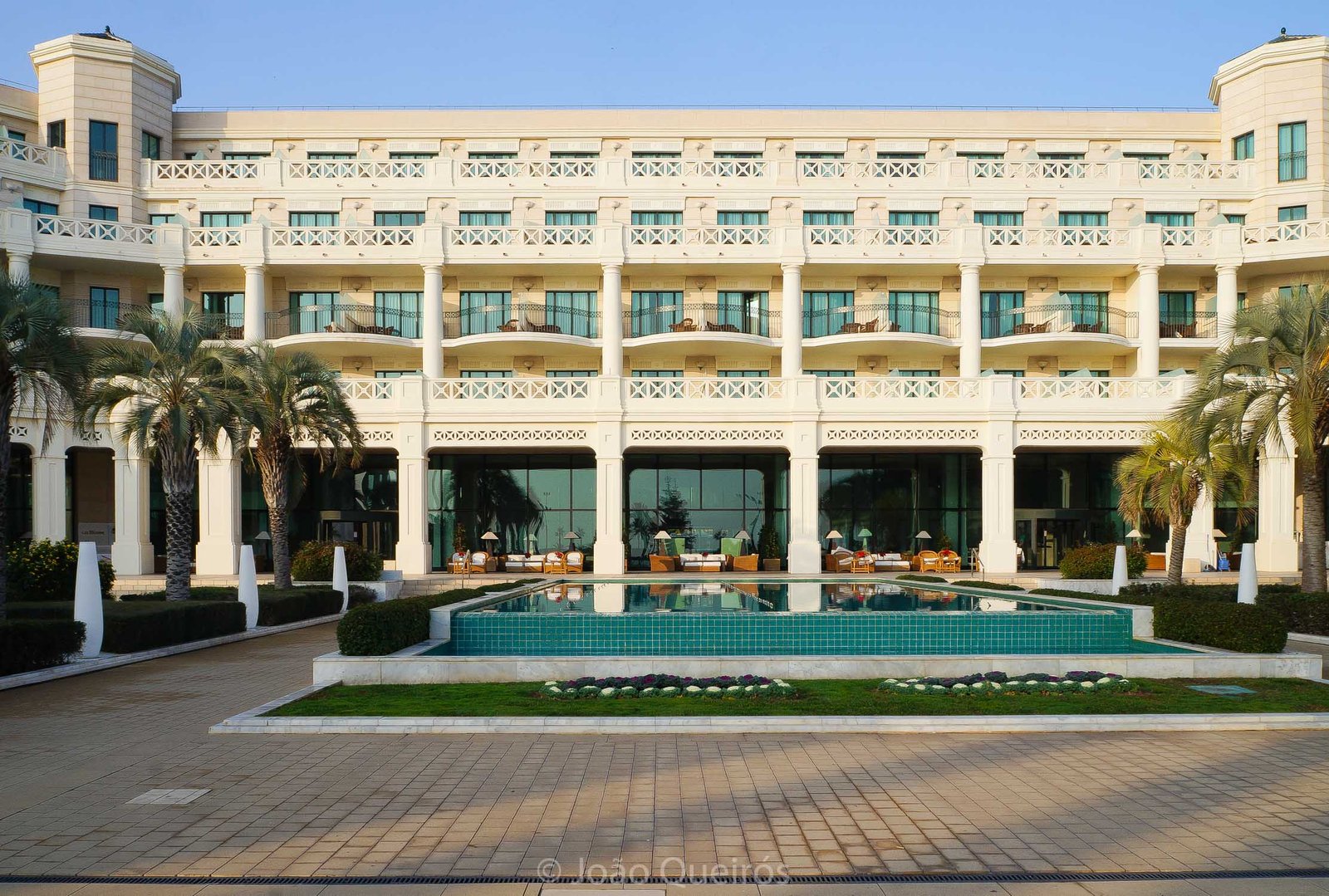 The room
I found myself in a deluxe spacious room reserved by Uemura, with a nice sized bathroom with a separated bathtub and shower. There was also a balcony as large as the bedroom itself. I found a chaise long, chairs and a table to be really useful and the sensation of privacy felt great on top of the wonderful sight to the beach. The hotel makes useful information about weather forecasts and local activities available every day.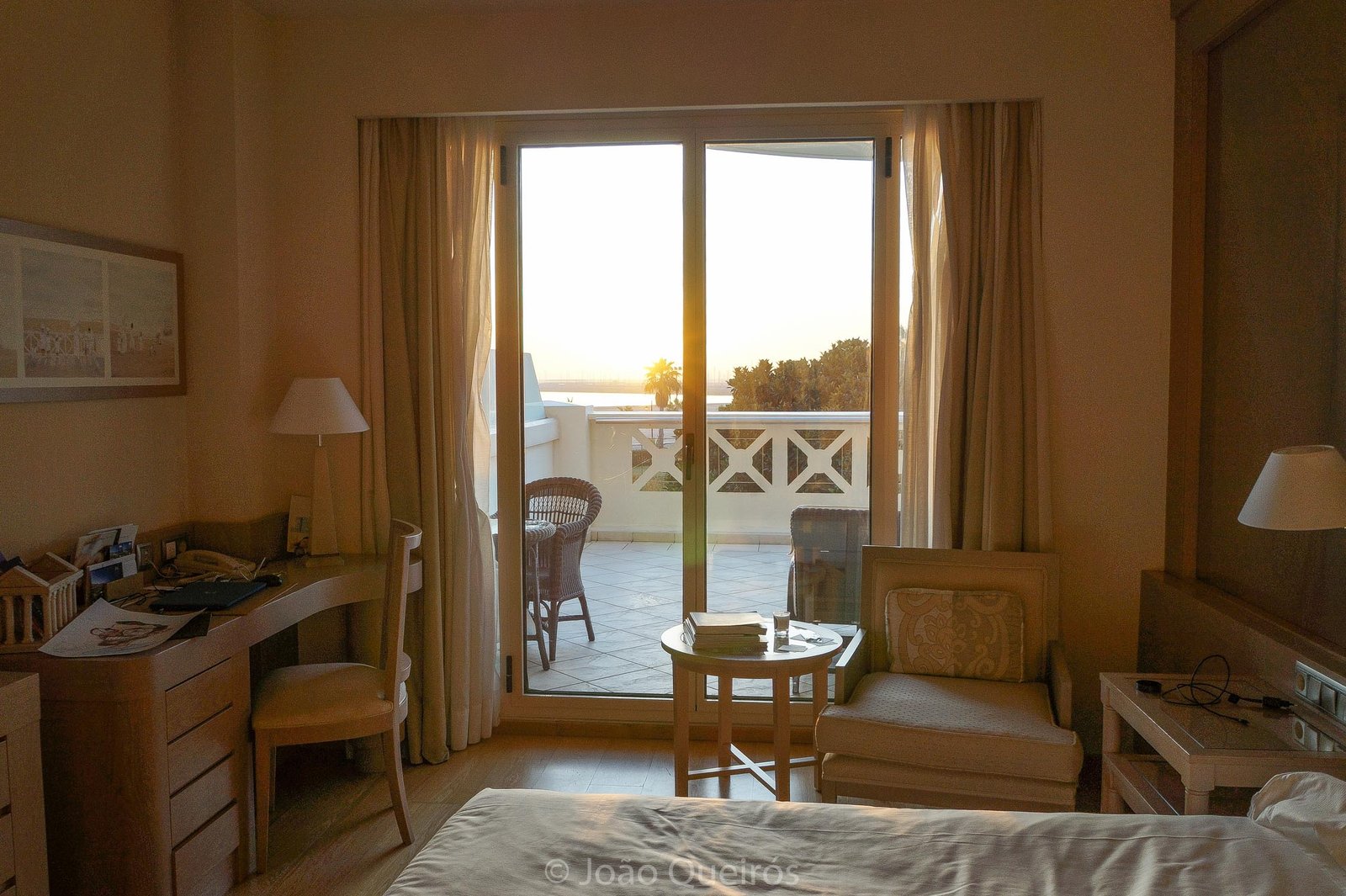 Uemura's detail
In the room, there was a sensible and well-thought gift which shows Uemura's customer orientation, power adaptors, a Diptyque candle and a very appropriate and practical Traveler's Journal from Moleskine.
Breakfast note
I must highlight the hotel breakfast for what it was worth. Lots of variety, quality, and freshness in all the products cannot be emphasized enough.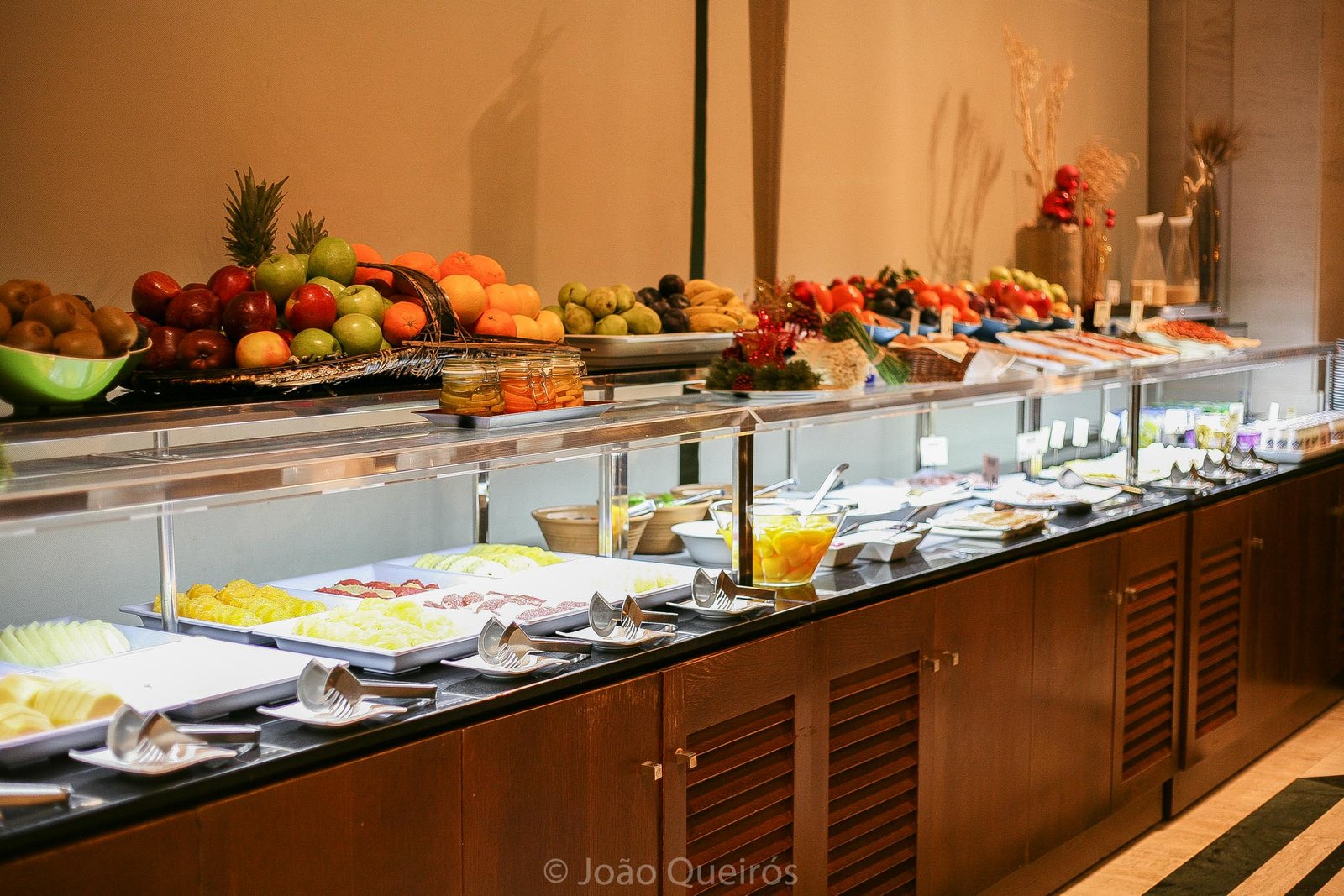 The Spa
The hotel has an exclusive building for the spa and the gym, with indoor and outdoor heated swimming pools, Jacuzzis, a sauna and baths, everything in a relaxed atmosphere with background music and drinks to maintain hydration. High-end facilities with luxury finishing brought the harmony that made me feel deeply relaxed. A smart way to recover from the trip, again Uemura's surgical suggestion. Feeling rejuvenated and revitalized, I found my personal assistant and the entourage of bloggers and journalists at the hotel's lobby. That would not be worth mentioning if it was not for the coincidence of meeting and sharing the hotel with Placido Domingo. He was in the city interpreting Macbeth at the magnificent Palau de les Arts Reina Sofia (Valencia's opera). And it was the perfect opportunity to take advantage of Uemura's team of reporters and capture the moment in a professional way.
Activities
Gastronomy, wines and Spanish traditions
Uemura chose Casa Montaña to be the place that granted us the first contact with the Spanish reality, and they could not have opted for a more typical spot. It is an iconic and a traditional place that has the atmosphere of a rustic wine House. Known for selling wine by the glass directly from the enormous wine casks, it is definitely the place to try the best flavors of traditional Spain. Known personalities of all over the world have been there, as we can taste the finest ham (professionally sliced), and a huge variety of the famous tapas. Here we can easily get into the Spanish eating pace where meals often become events that last for hours.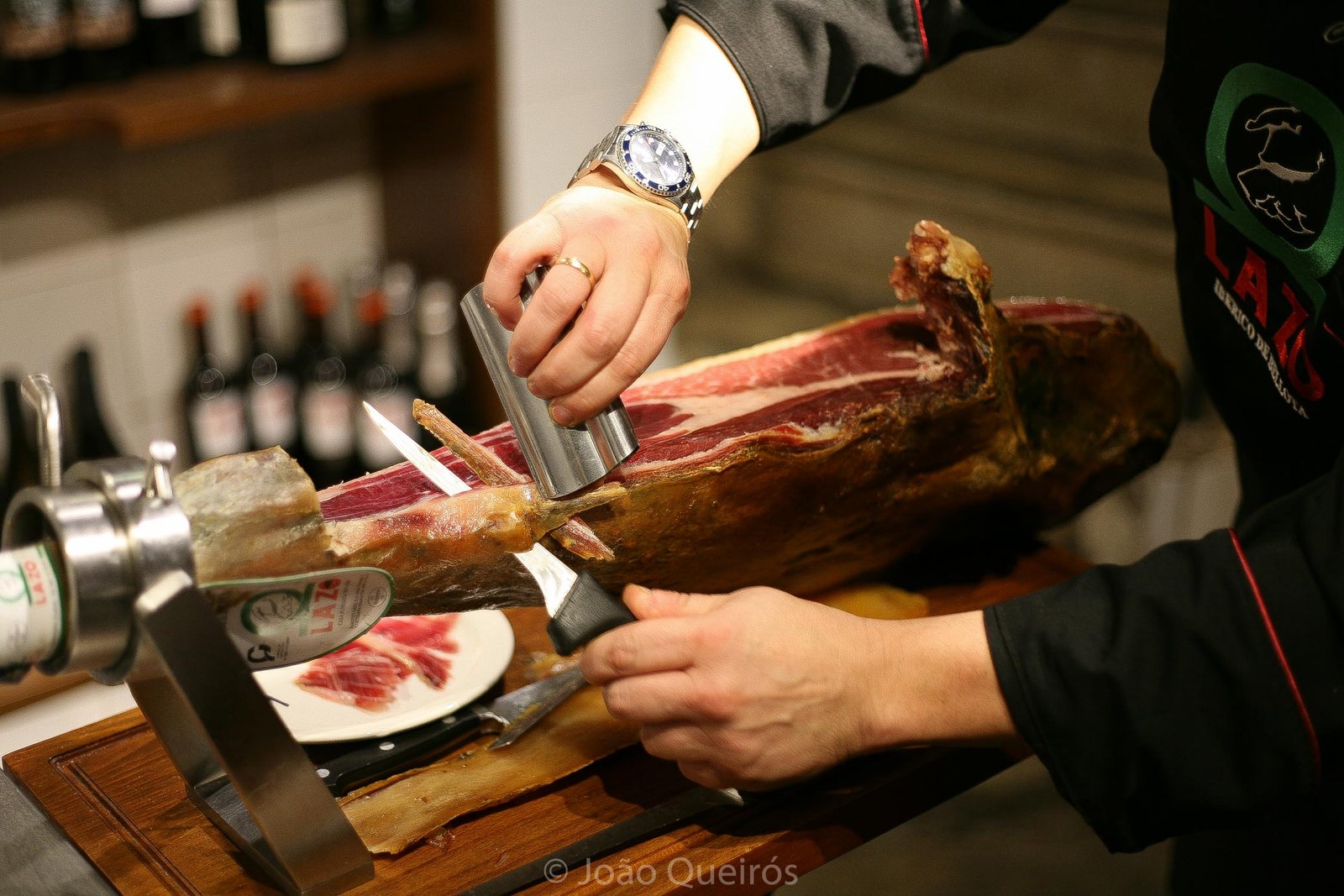 Uemura's experience was led by a local sommelier that instructed and drove us through a vertical wine tasting. We managed to taste three identical wines of three successive harvests, one straight after another. It involves simple steps but requires some technique and well-trained senses. You have to observe the color over a white surface, smell the wine with your nose inside the glass, put a small quantity in your mouth without swallowing, make the wine travel the different taste buds with your tongue, aspire some air through the mouth and expire it through the nose without swallowing or slobbering (which is not easy), to finally put "suffering" to an end and swallow as you would normally do. I am more or less the opposite of a wine connoisseur and I have to admit that I felt the difference between harvests. So it is a good experience even for those less interested in the wine world.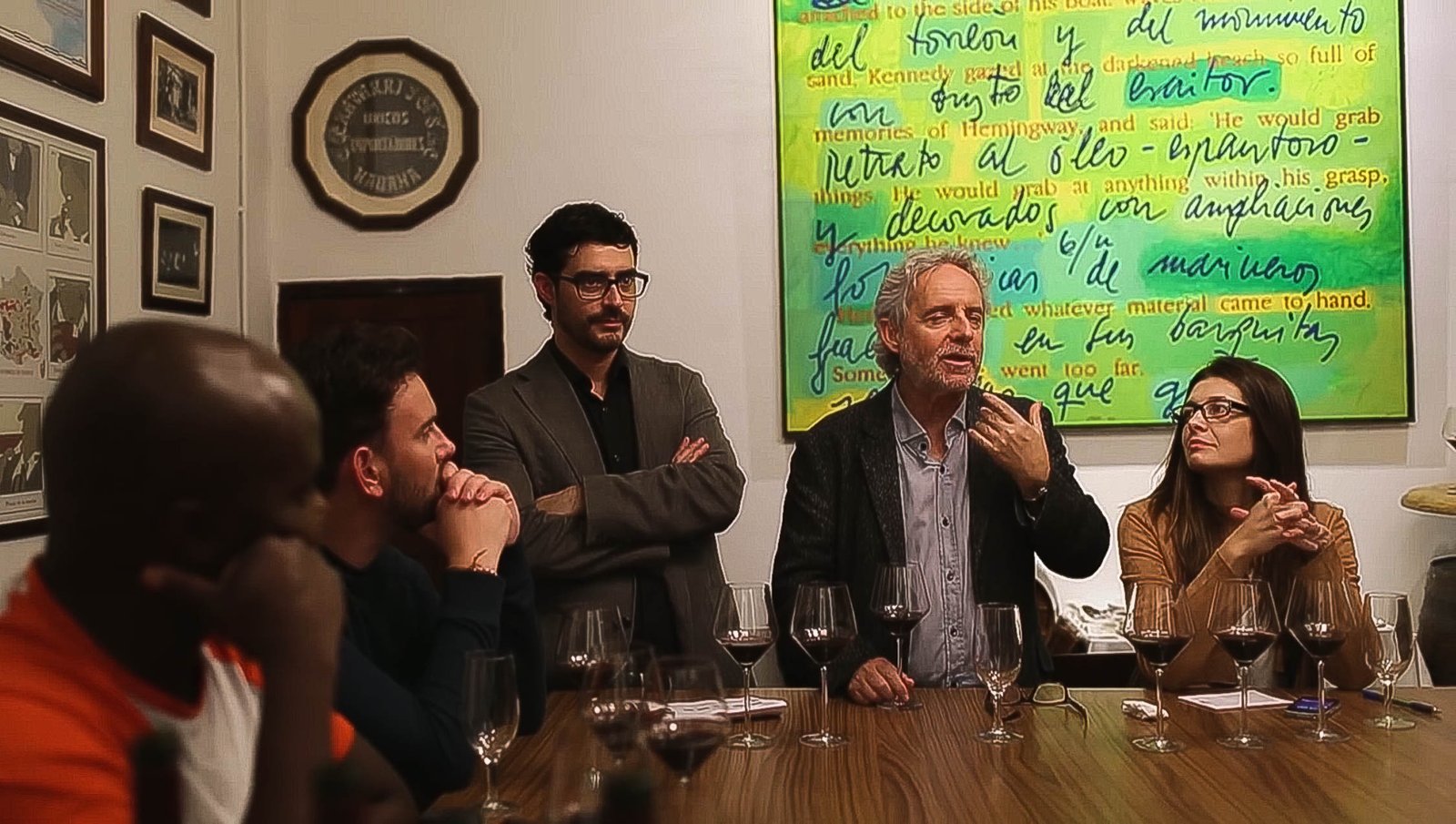 Shopping with Chef Bernd Knoller for his one Michelin star restaurant
A rare opportunity to meet a highly rated chef of haute cuisine, and get to know some of his daily activities as well as the choices behind the refined cooking a one Michelin star restaurant pursuits. We met Chef Bernd Knoller at Valencia's "Mercado Central", a centenary building, modernized to face nowadays needs. It is a true touristic attraction because of its history, architecture and the sensorial experience it offers (colors, aromas and sounds). The market is also a place of excellence regarding contact with Valencia's society and habits. We had coffee at Chef Knoller's favorite spot, followed him shopping with its habitual suppliers and I even thought I could access some of his secrets. Groundlessly so, I must confess.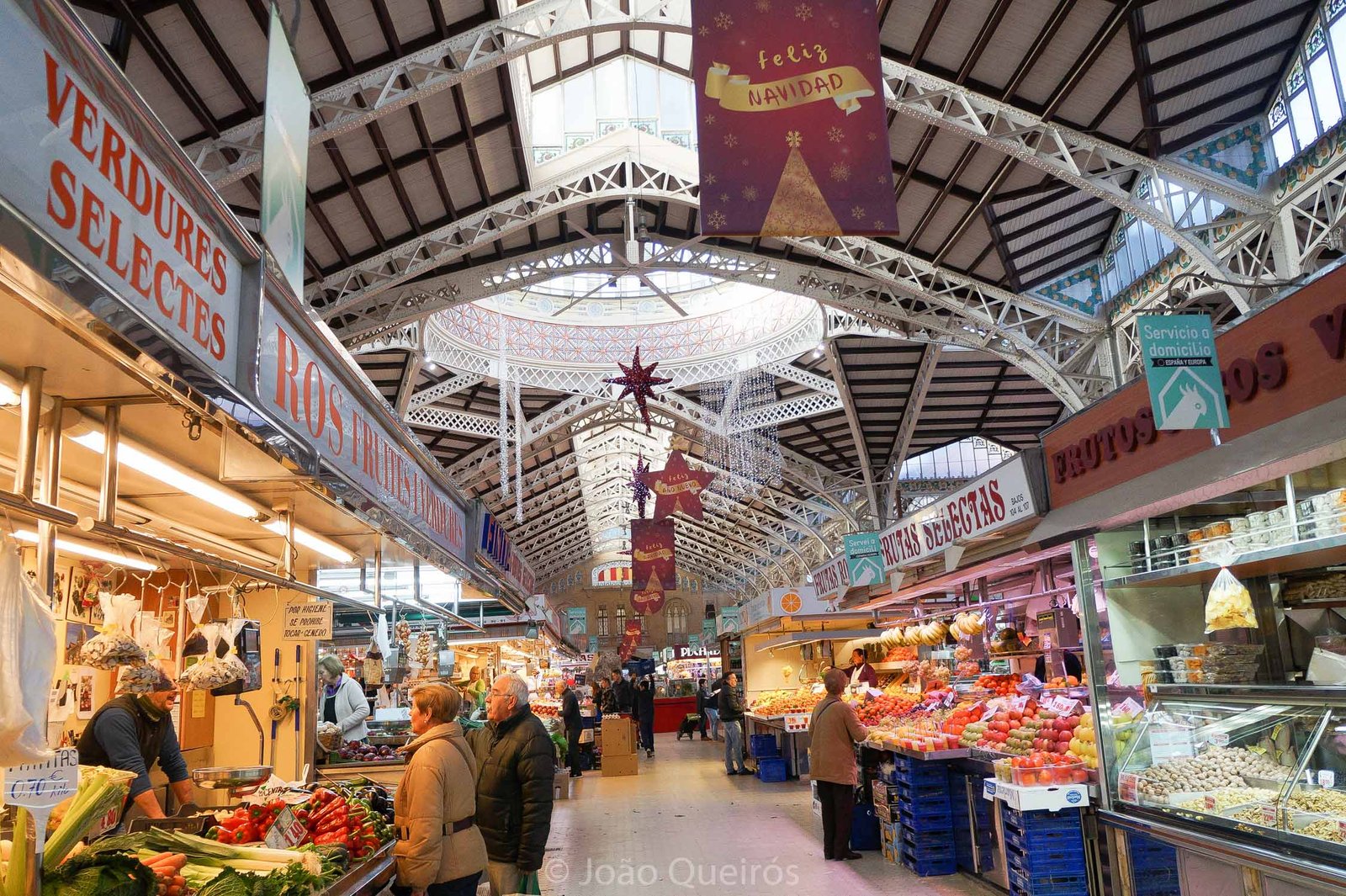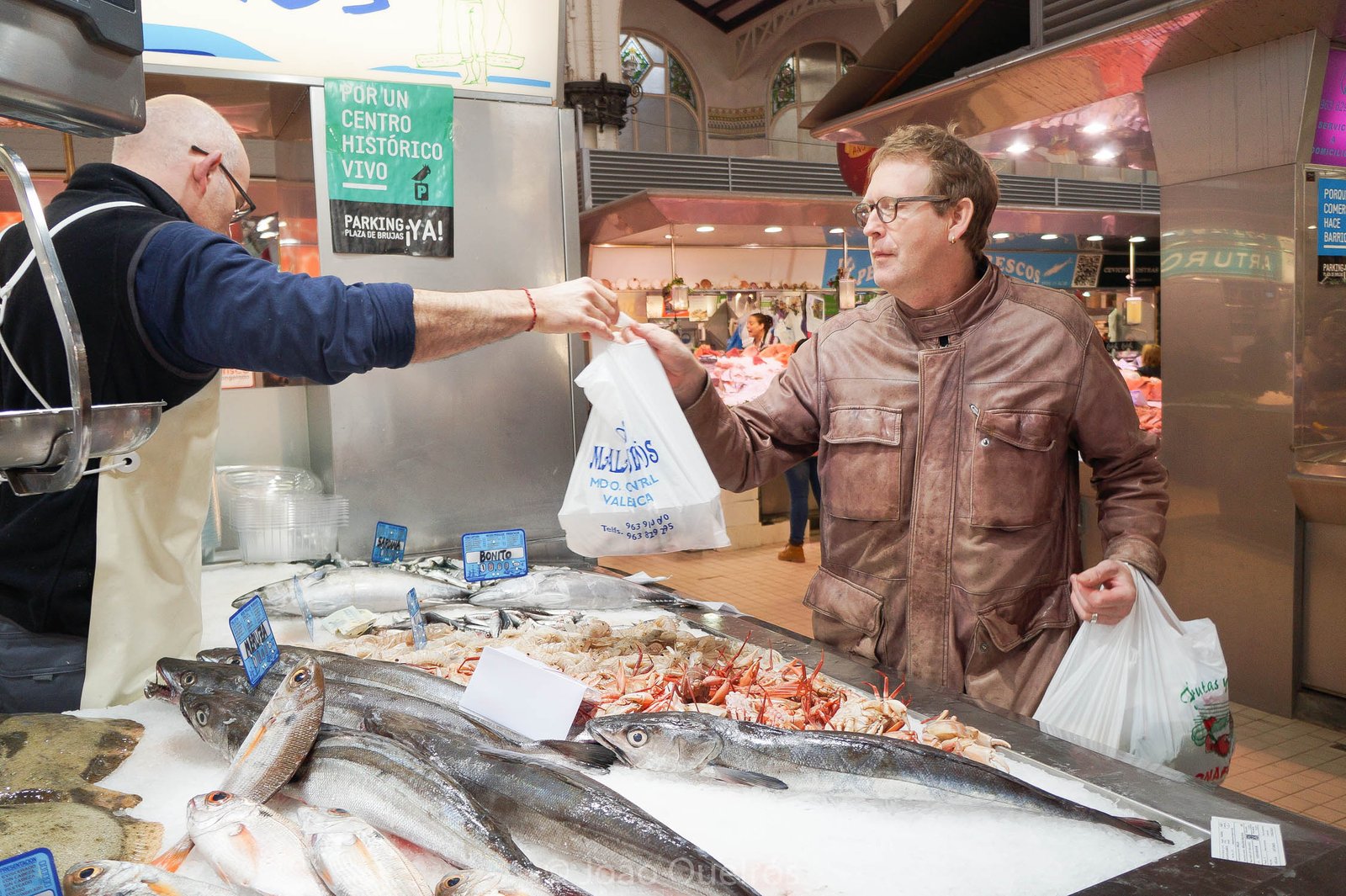 Private Show Cooking and lunch at Riff Restaurant
Showtime! Besides his credentials, reputation and recognition by Michelin guide, Chef Bernd H. Knoller also shares the qualities of a true entertainer.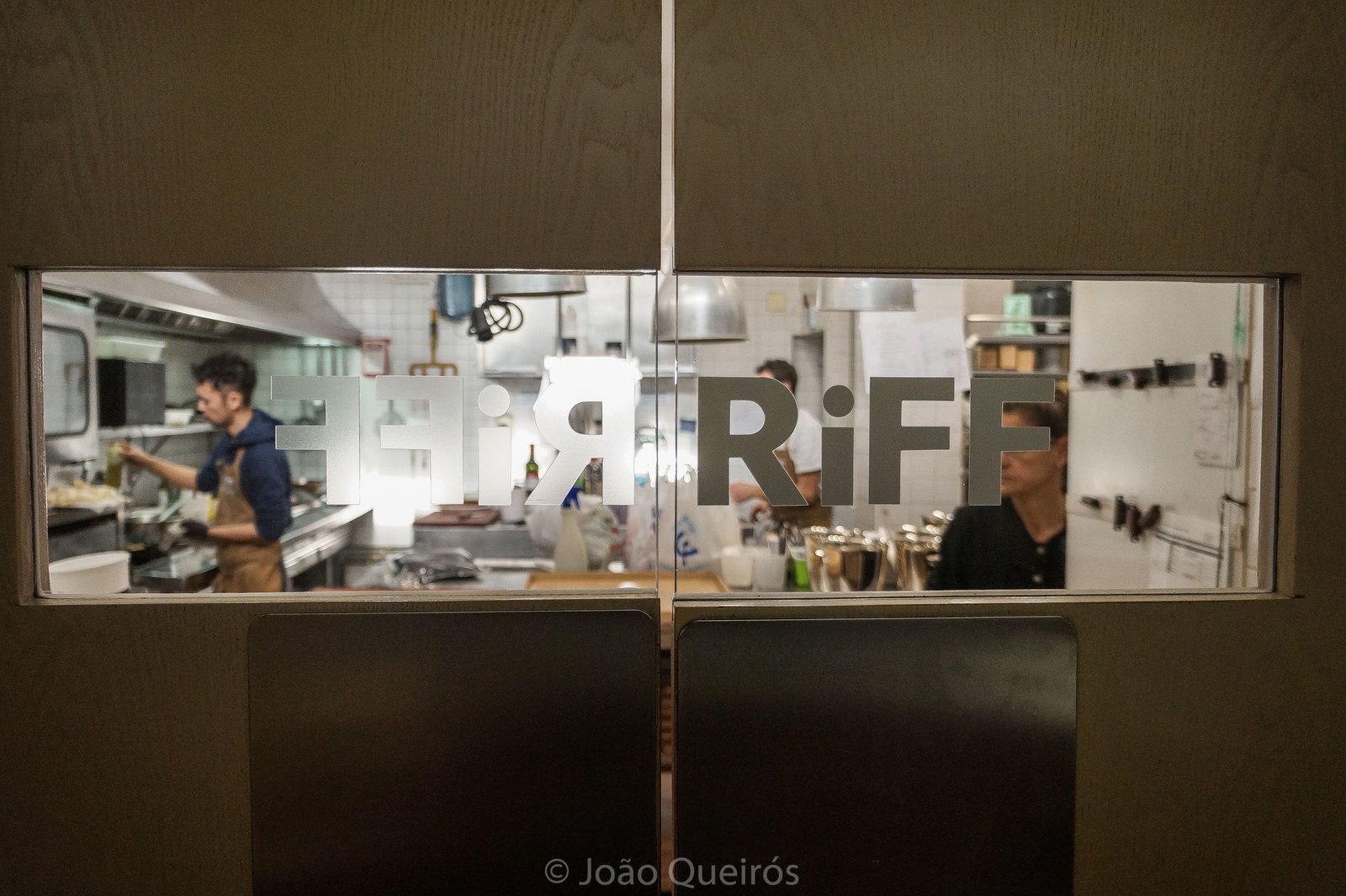 When shopping, in his car on the way to the restaurant or during lunch he was always an accessible and a cheerful company.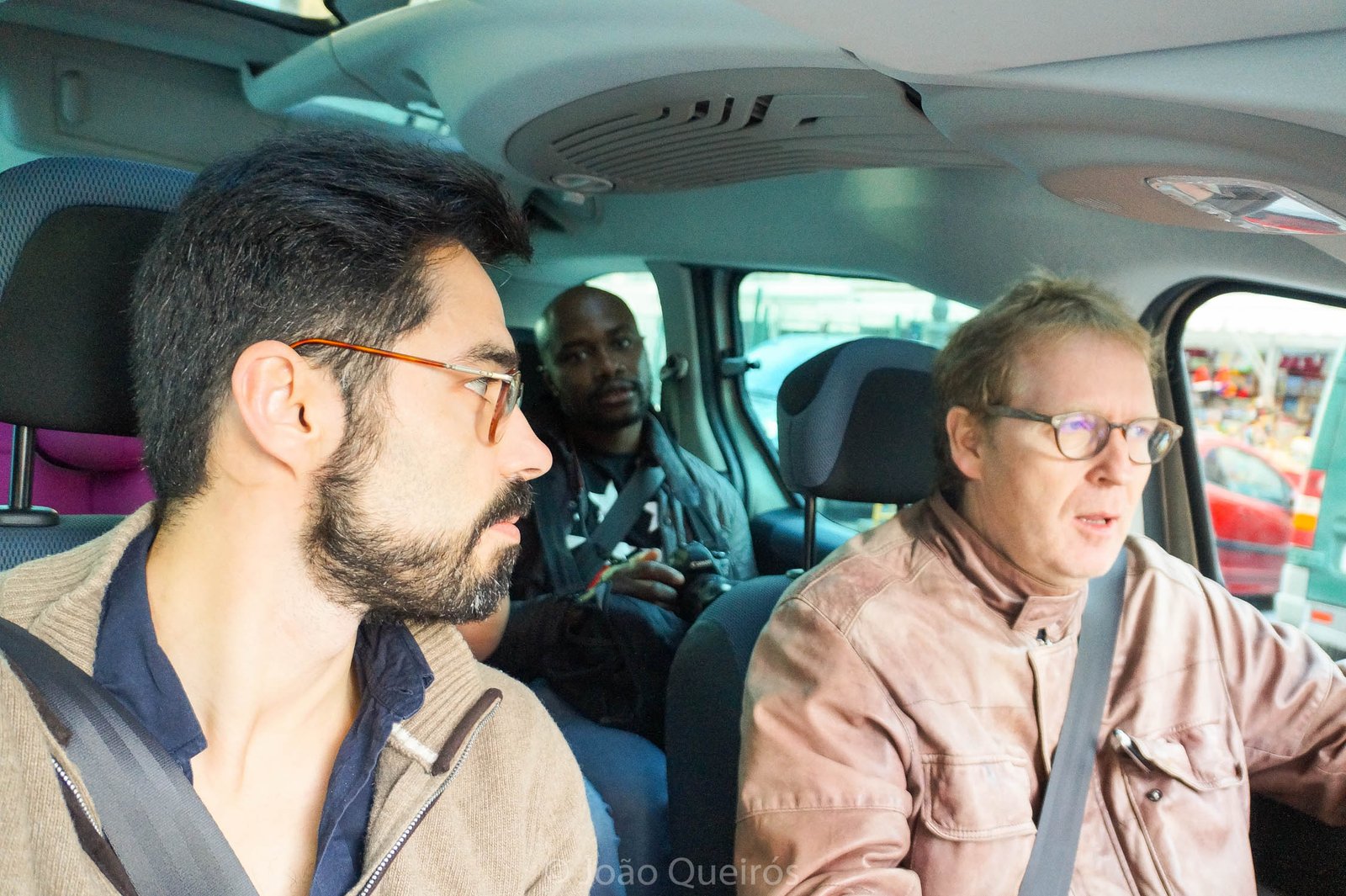 The show cooking was accompanied with interesting stories, interrupted by his technical explanations and we got to taste the courses that make the Riff Restaurant a reference in the city.
The experience exceeded largely my expectations. The quality is unquestionable, as one would expect, but I was surprised with how many courses we tried. In the end, we all felt extremely satisfied at every level. I strongly recommend it. Whether alone or in a group, young or old everyone will bring home a great story to tell.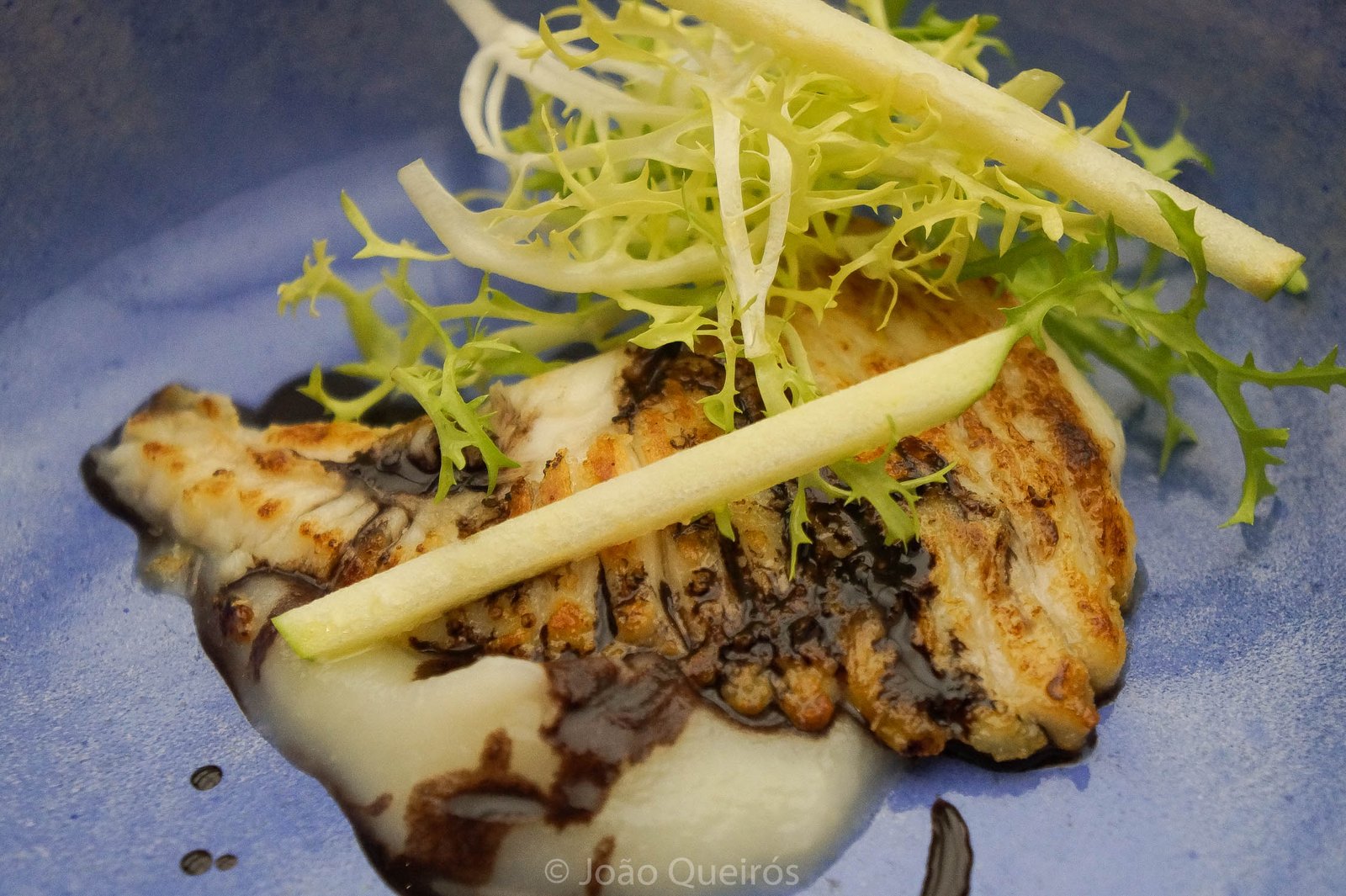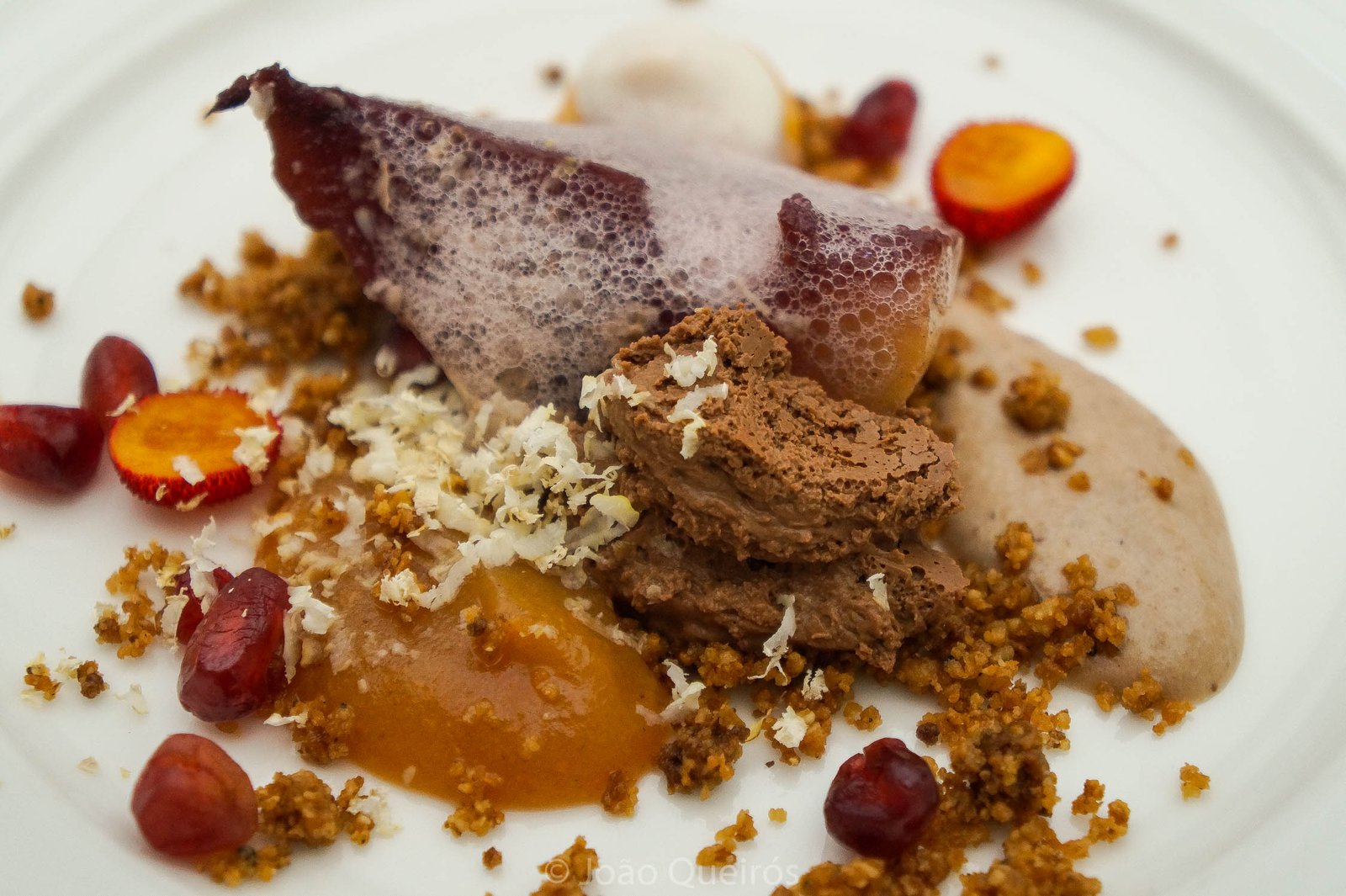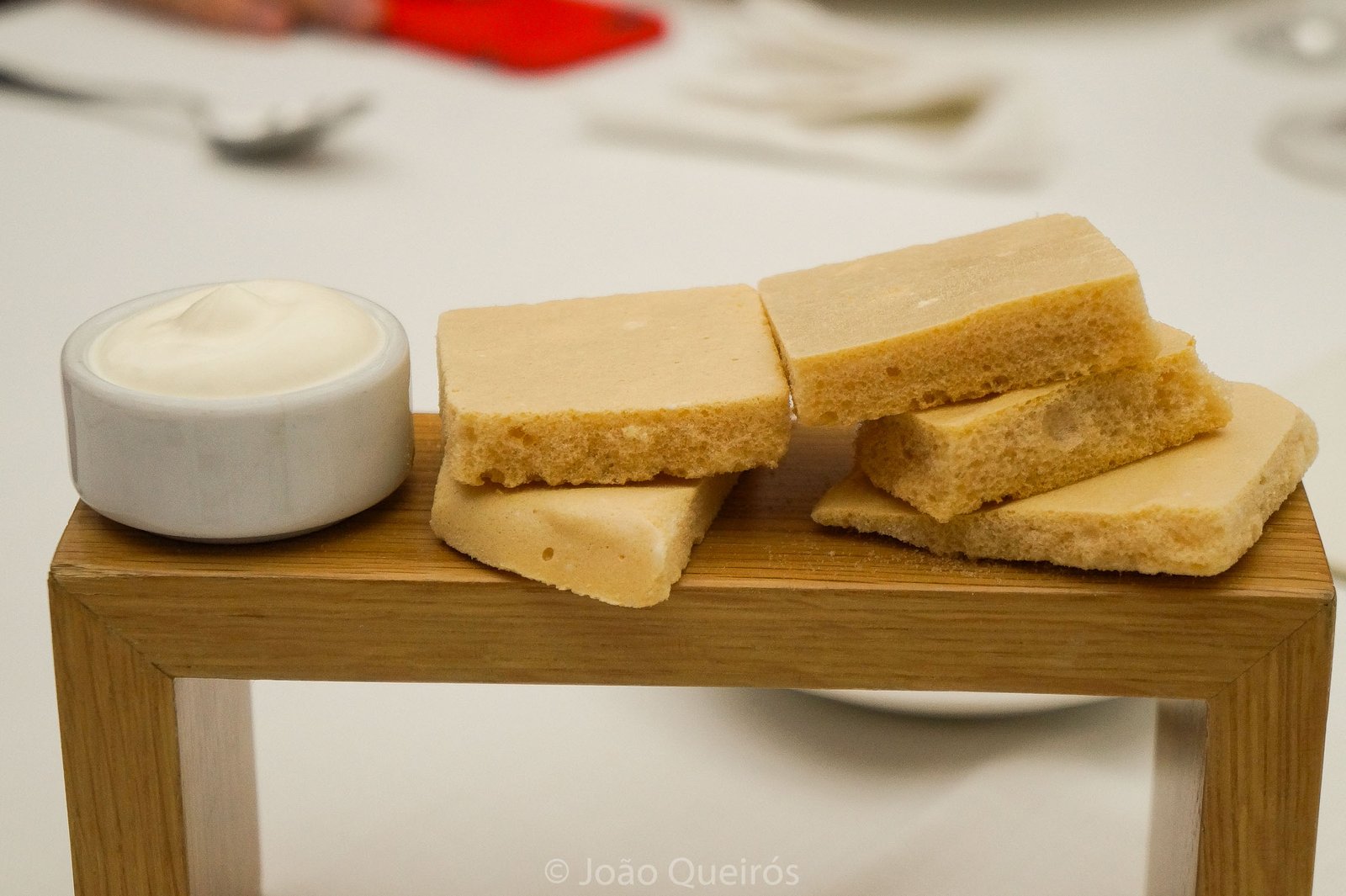 Flamenco Live Show
Flamenco is the fusion product of Gypsy and Moorish cultures and also an important identity symbol of Spain. An art form that combines dance and singing to the rhythm of handclapping, and tap dancing followed by guitar. This show was also the most emotional experience I had in Valencia, and probably the best one too. Once again the "Artisans of experiences" hit the nail on the head and manage to deliver nothing but the very best.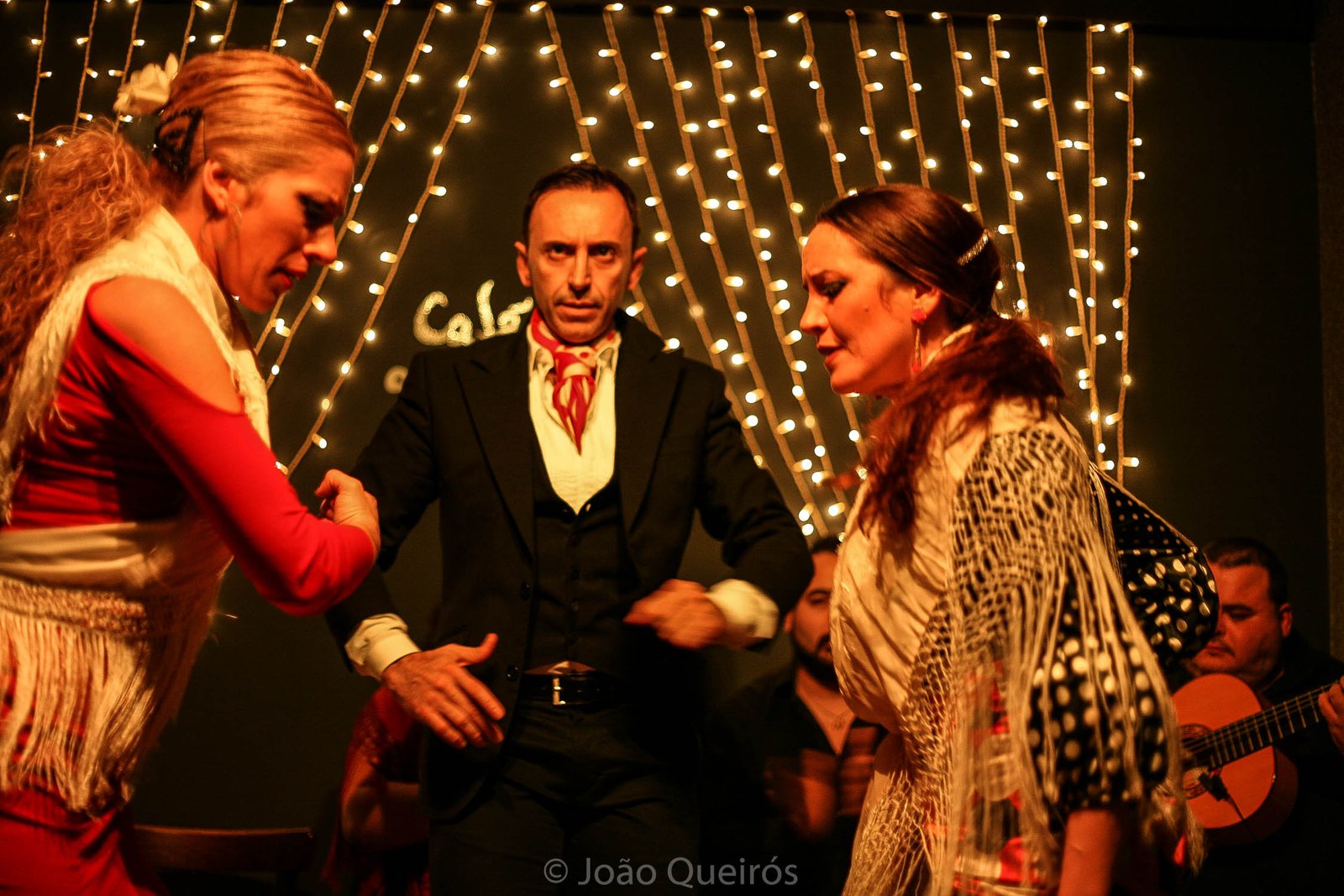 The spectacle took place at a local bar, and it was close to begin when we arrived. Space was packed to capacity, but right on the stage's front, waiting for us was the first row of tables (Uemura's courtesy). A key position to admire what was about to come. We sat, ordered a drink and the show began. First the guitar, then the hoarse male and female voices and shortly after the dancers went on stage. The proximity gave the intimate feeling and the low lighting the romantic atmosphere. At every step against the wood stage, I could sense the shock waves propagate through my whole body. The dancer's colorful dresses and passionate moves drew all my visual attention. The performers' sweat and facial expressions transmitted the intensity. At some point my heart rate seemed to follow the pace of handclaps and tap dance, slowing and accelerating with the rhythm of each song. It was an intense feeling and I truly felt carried inside that physical and sensual reality. On the other hand, the lyrics kept a light mood and made me laugh a few times.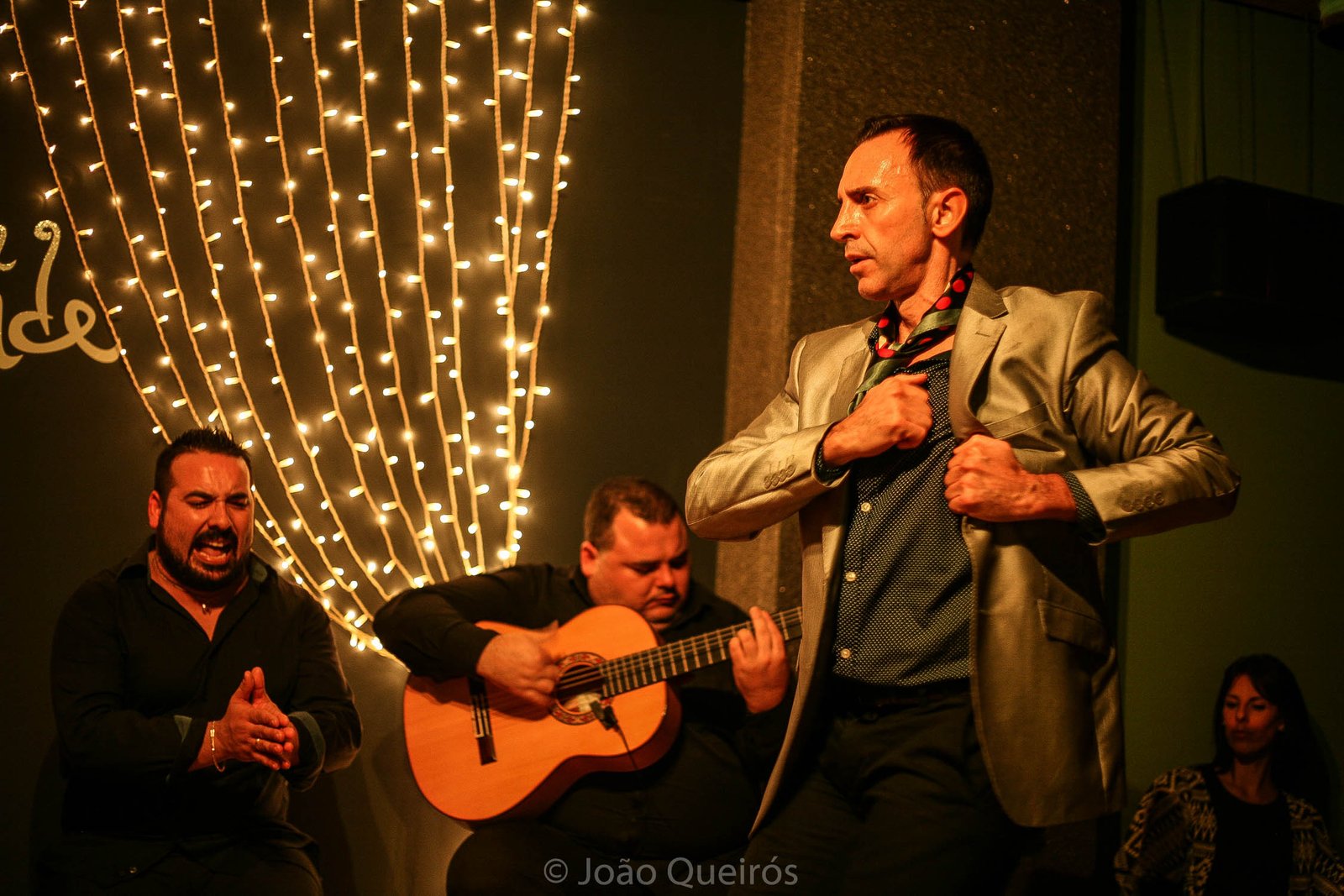 It was undoubtedly a deep sensorial experience, capable of raising emotions to a passionate level. To prove it, I must say I have no clue whatsoever where the bar was or what I had for a drink. But it does not matter because thanks to Uemura, that show will stay in my memory as one of best moments in my life. And I am not exaggerating a bit, trust me.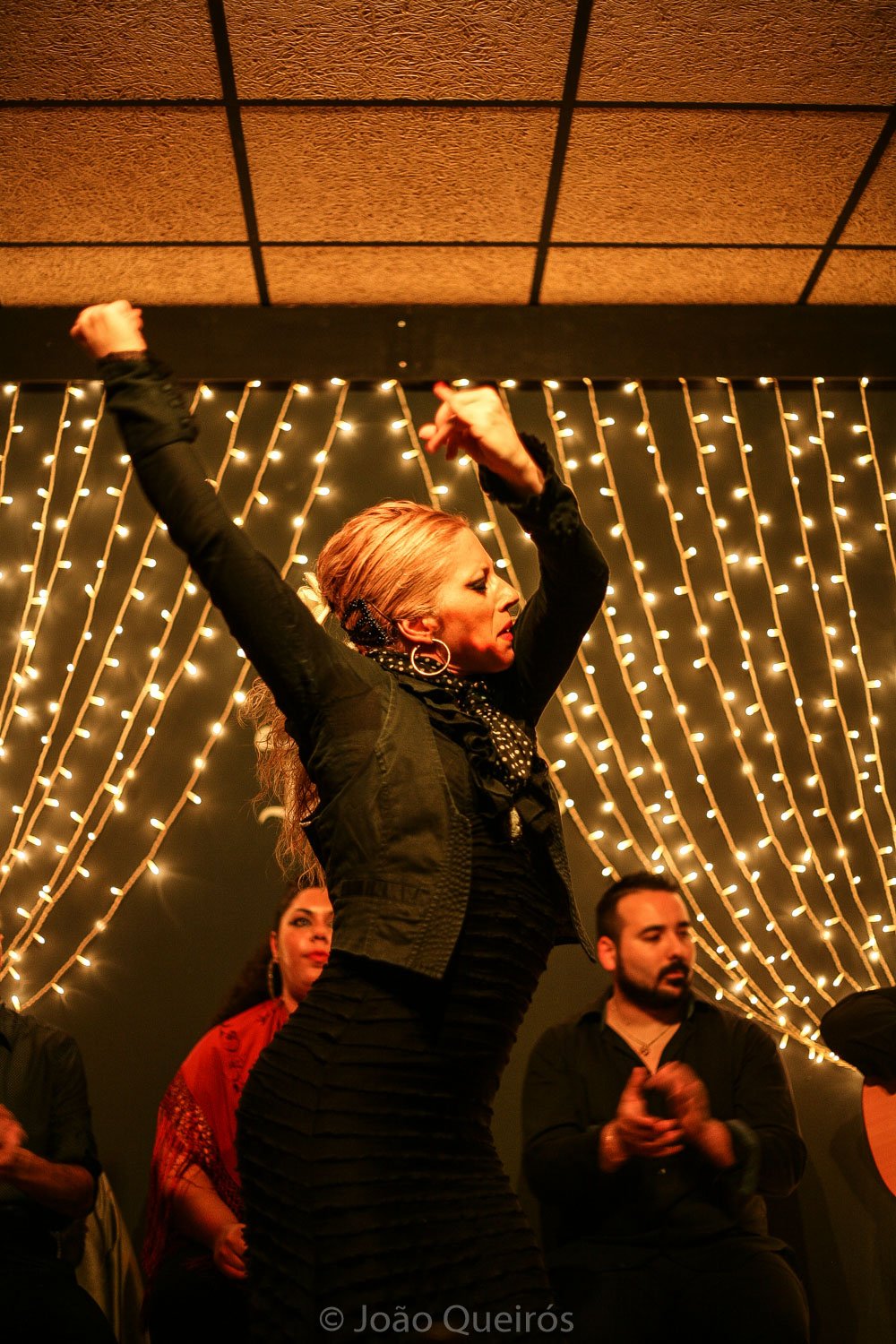 Yacht Cruise
Sea enthusiast or not, the opportunity to sailboat the Mediterranean coast beside harmless is one of those bucket list experiences everyone should have. To me, I have to say that the total absence of wind gave to my sailing adventure a more… peaceful touch. Without the wind and a sail, the cruise had to be done with resort to the engine power. A simple lever (front and rear) to control the propeller and the ship's wheel to steer the vessel more or less like a car, could not be easier.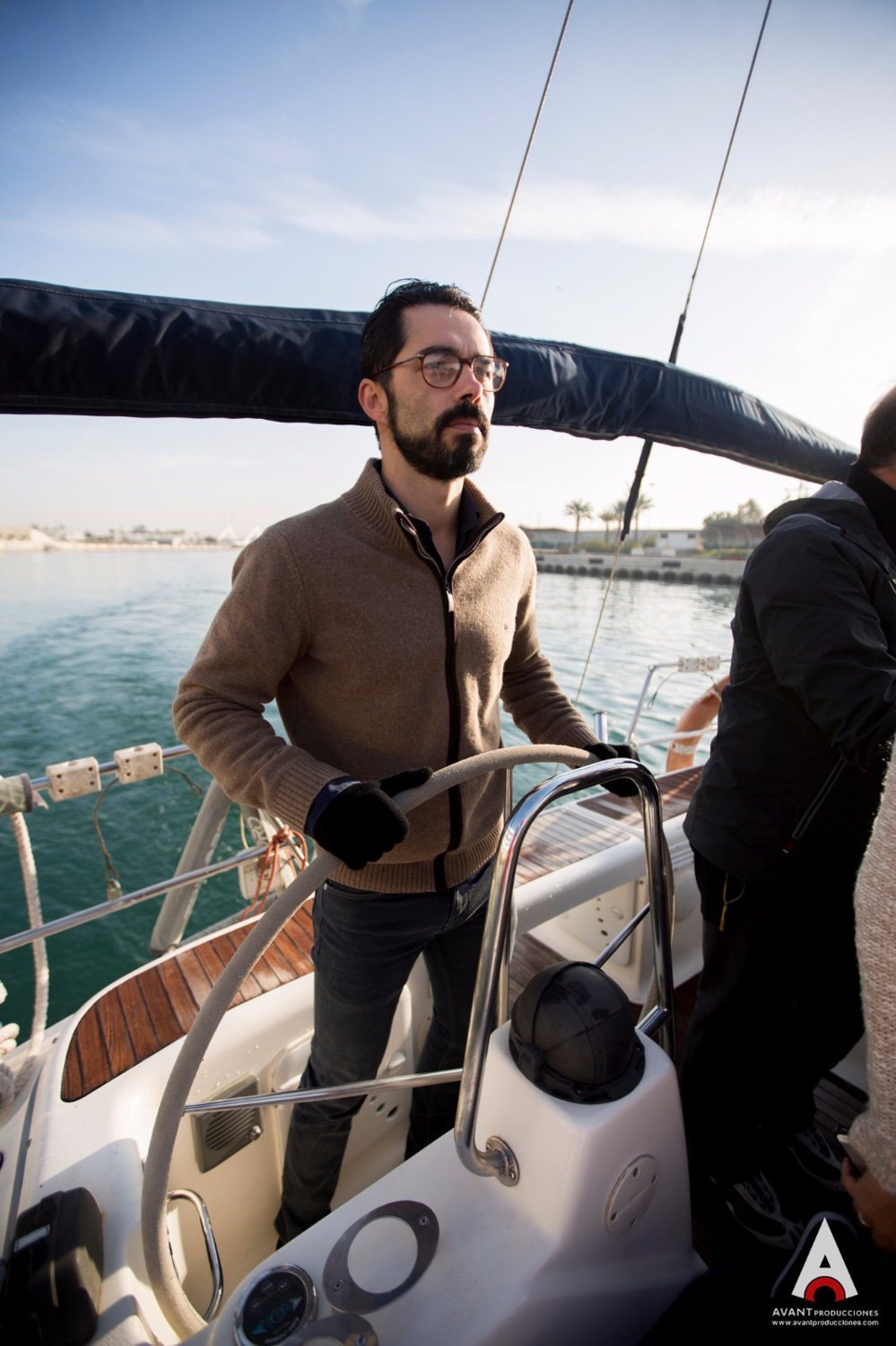 We departed from the beautiful and modern Marina Real Juan Carlos I, an important landmark in Valencia's recent history, both because of its size and ability to attract tourists and for hosting major sports events like the America's Cup. Our cruise gave us a full sense of harmony and serenity, a natural outcome of those calm waters and wonderful weather. I had a little sample of adventure from listening to some sailing stories of the experienced captain.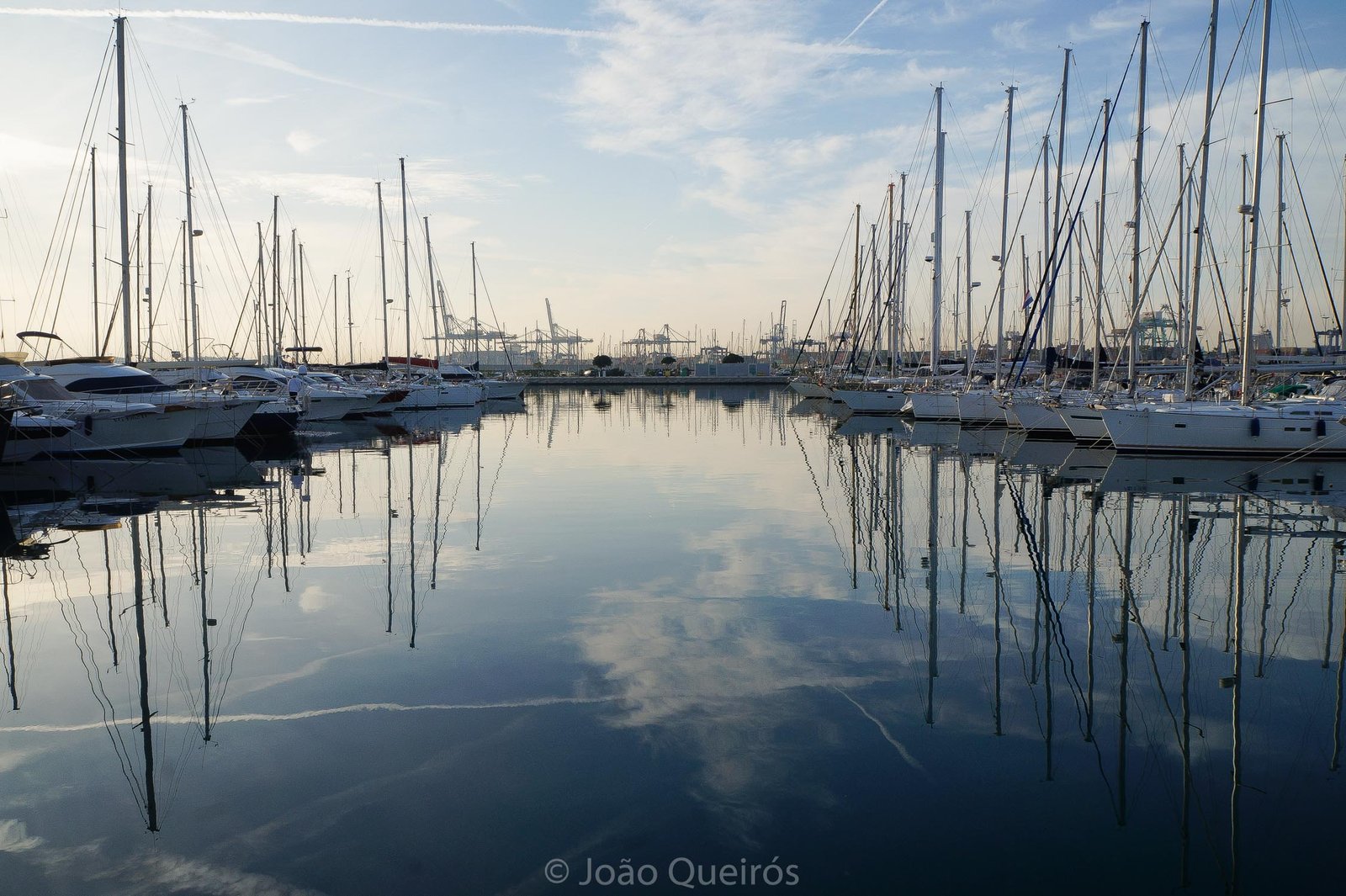 Circuit Ricardo Tormo
Widely known for hosting international motorsport events, the circuit is also a statement of Valencia's influence and proud.Here we had the opportunity take a few pictures on the podium, visited the pressroom and the boxes. The circuit has also a museum room where it keeps a small collection of historical bolides, and among them, the first F1 piloted by two-times world champion Fernando Alonso. This quick visit was as an appetizer to the follow event.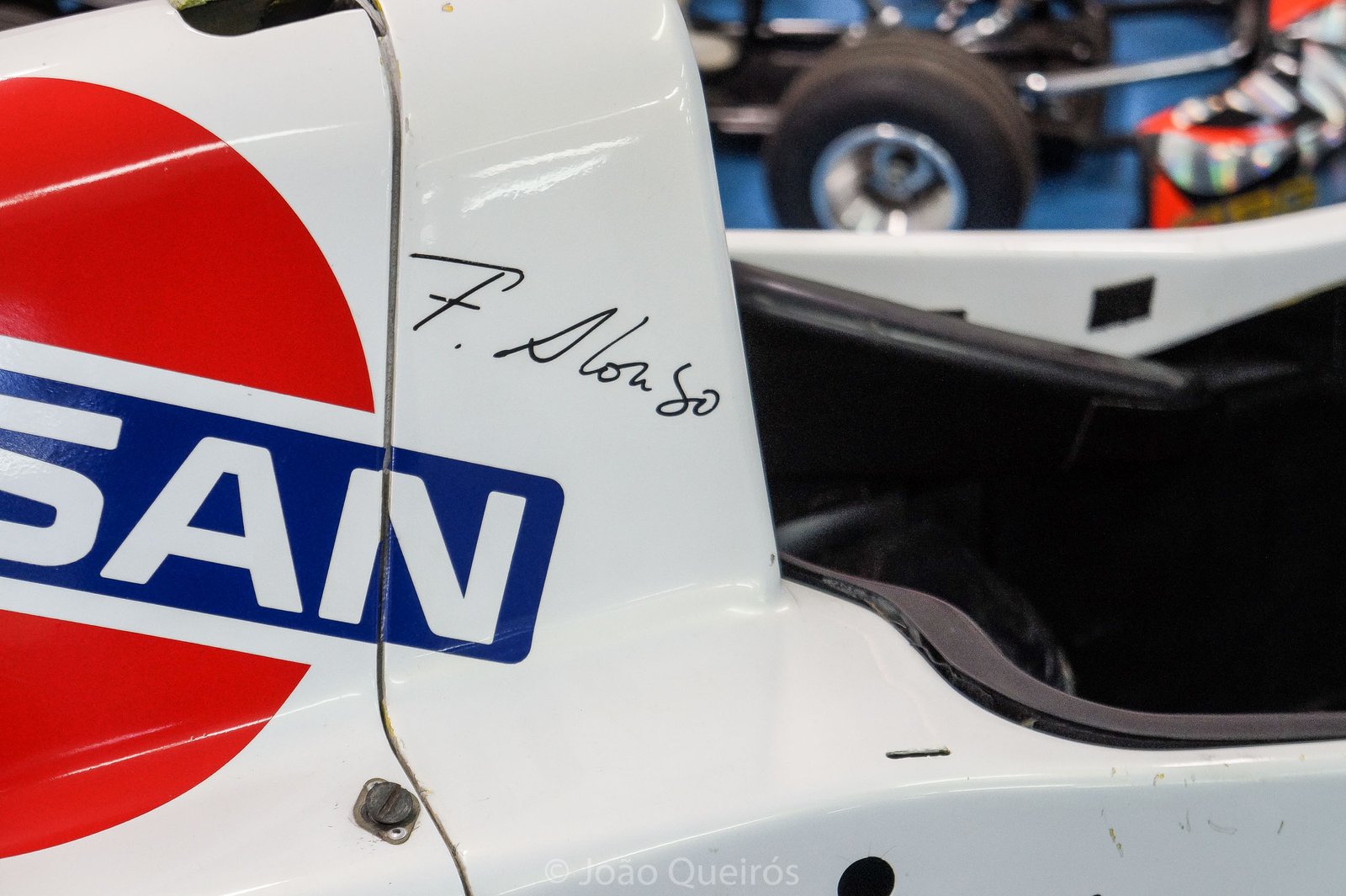 A column of brand new and properly working off-road vehicles and a demanding circuit to push the machines to its limits were ready for us.We were divided into teams of four per vehicle and it was half an hour of heads shaking and strange noises under the car. Even those without a permit could have driven. But did not do not know why.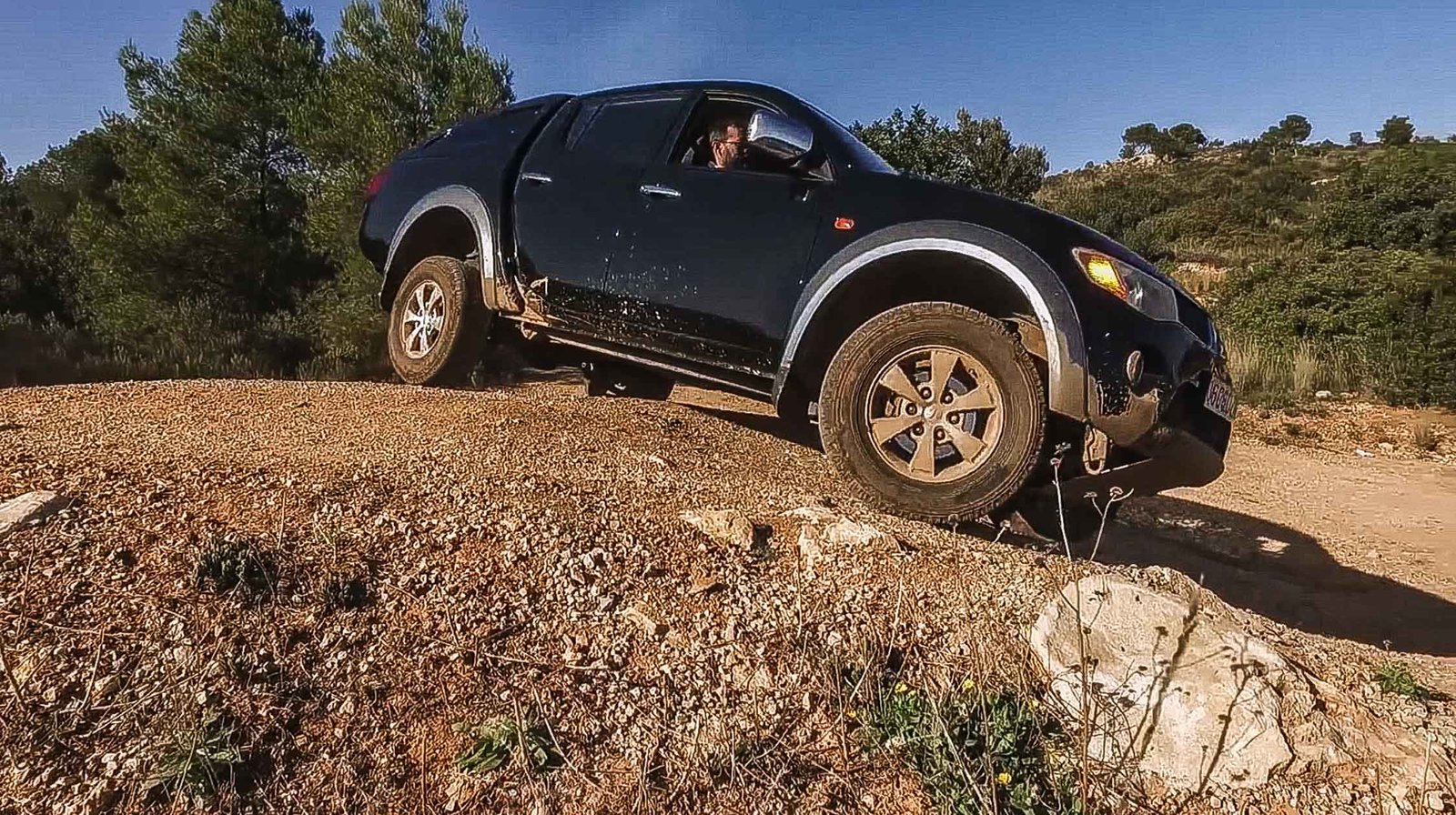 Valencia historical center tour
The city is plain, which makes walking around easier and pleasant. The historical center is full of narrow streets with conditioned traffic and stores of every kind. It is also where the city's nightlife reaches its best.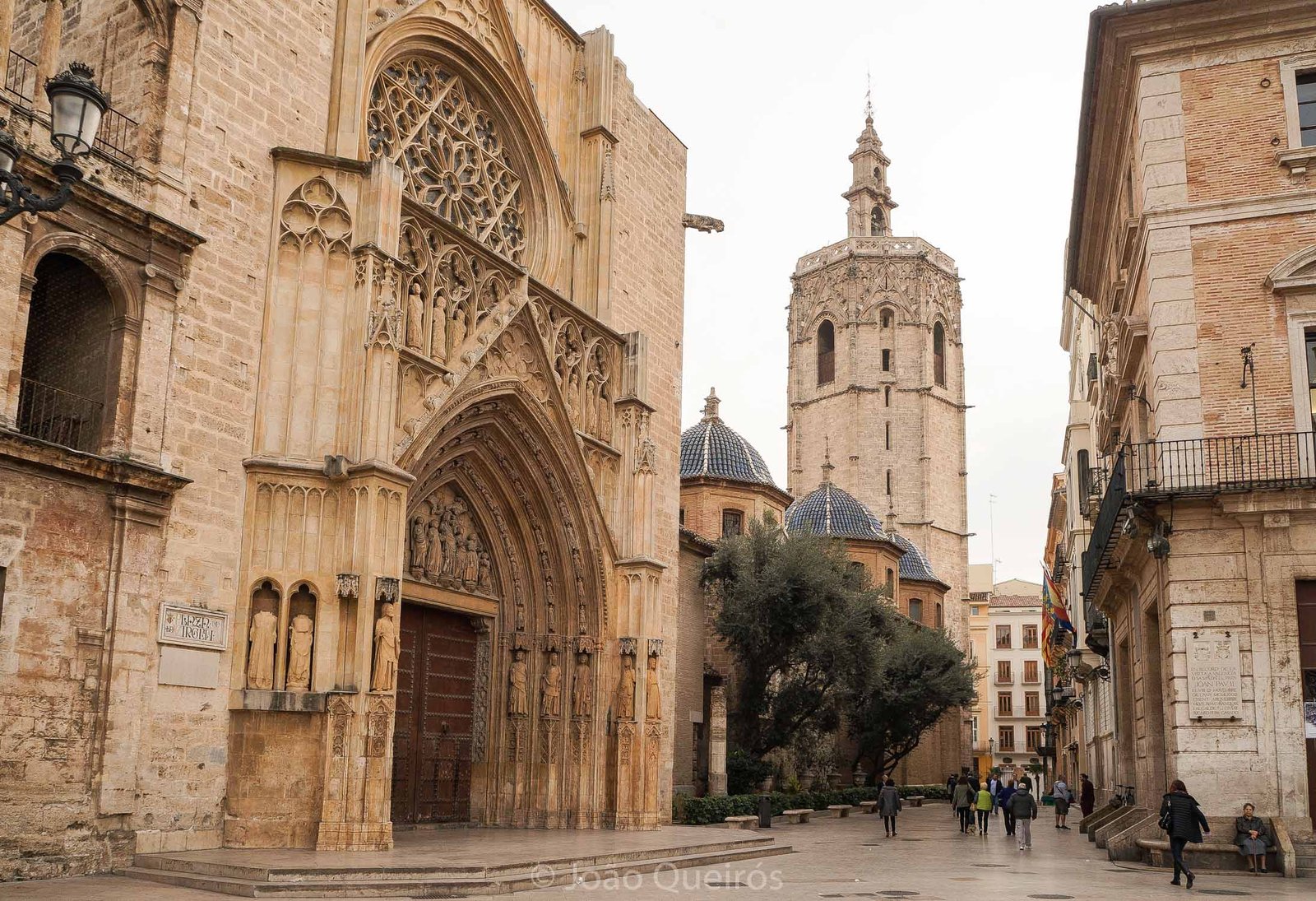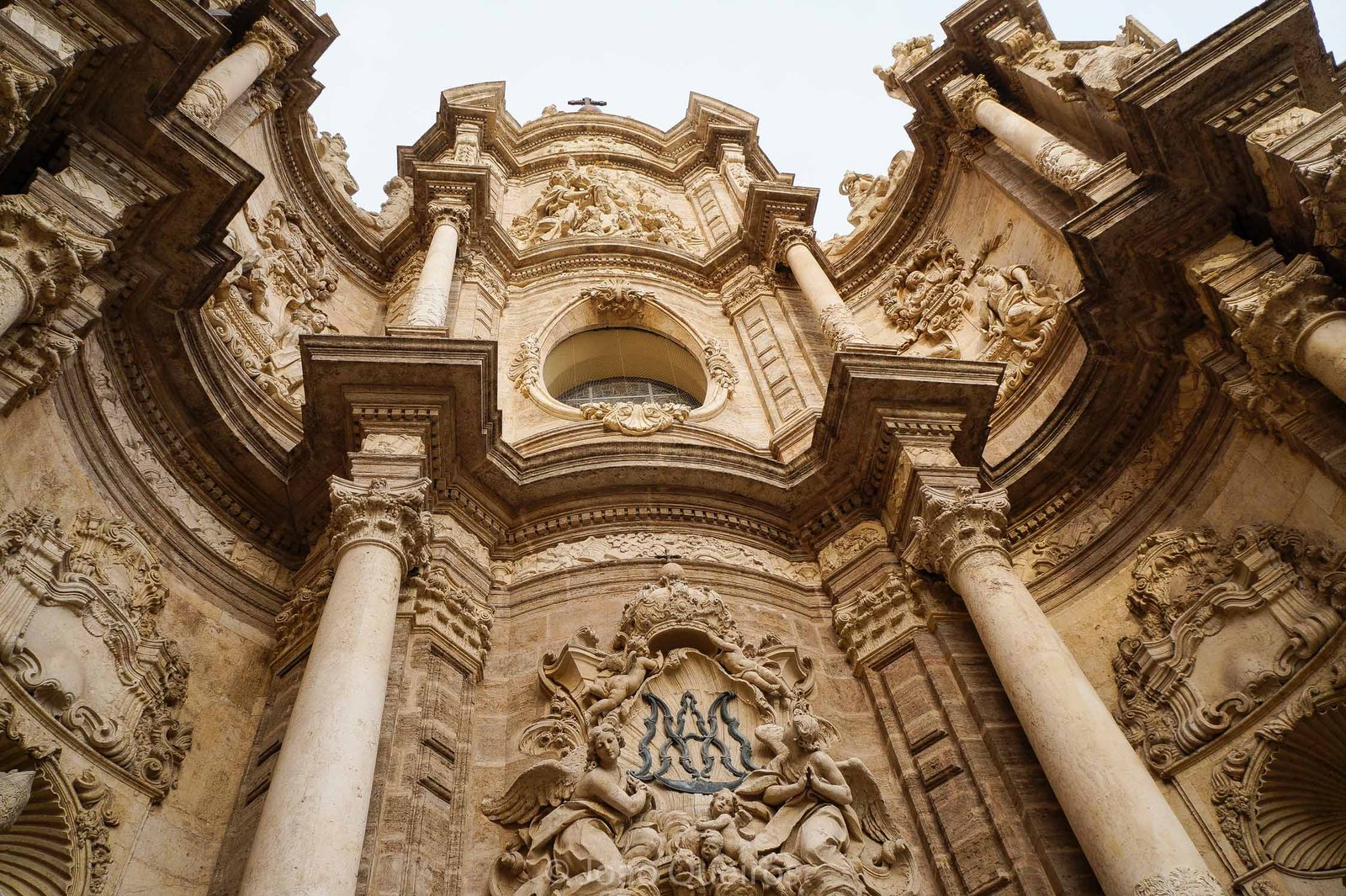 The visit to historical and architectural attractions was led by an amusing local guide that entertained us for about two hours.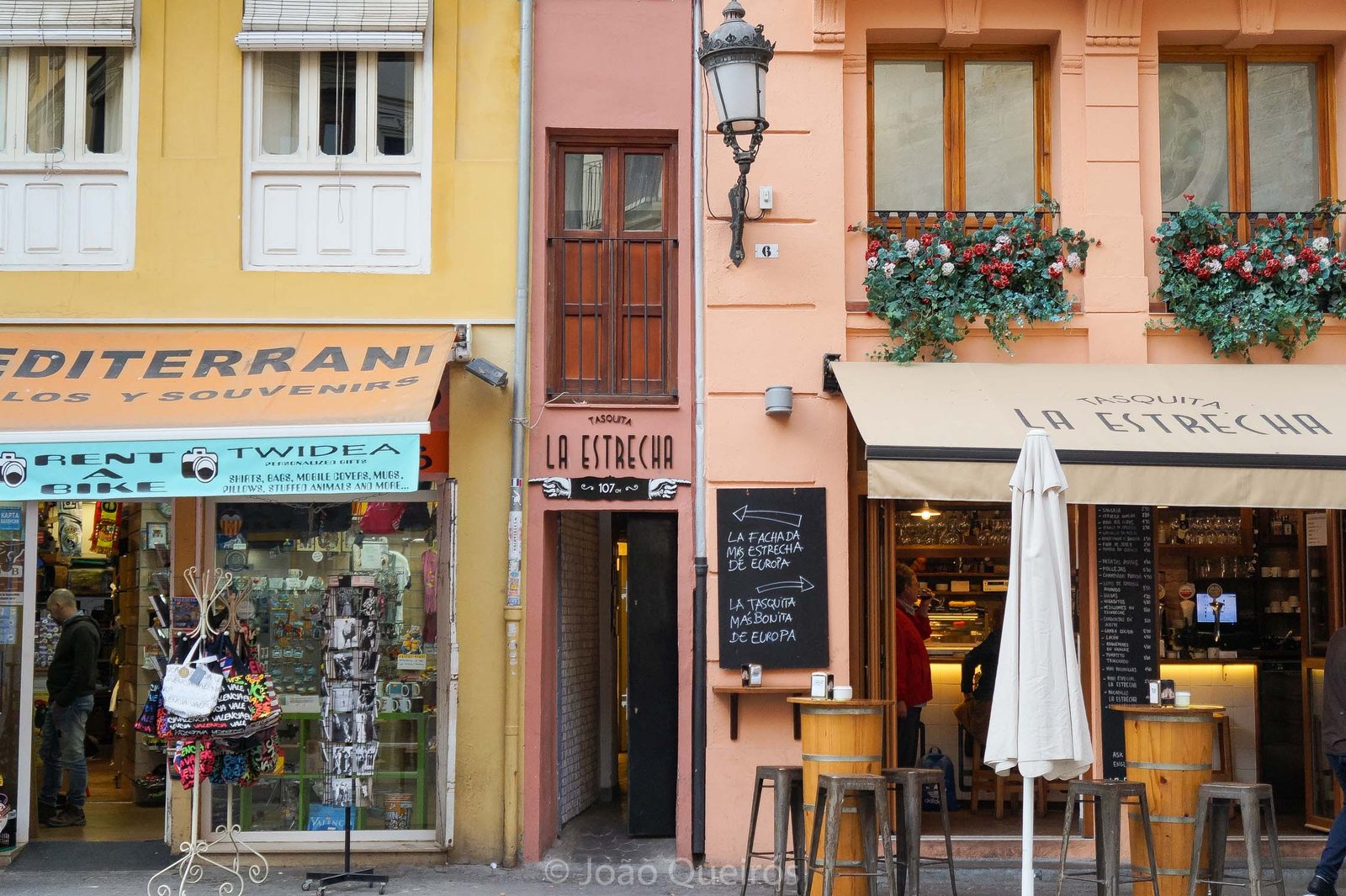 We ended the afternoon with a well-deserved snack. We had a popular specialty in Spain, Churros dipped in hot chocolate. A must have for everyone who has a sweet tooth.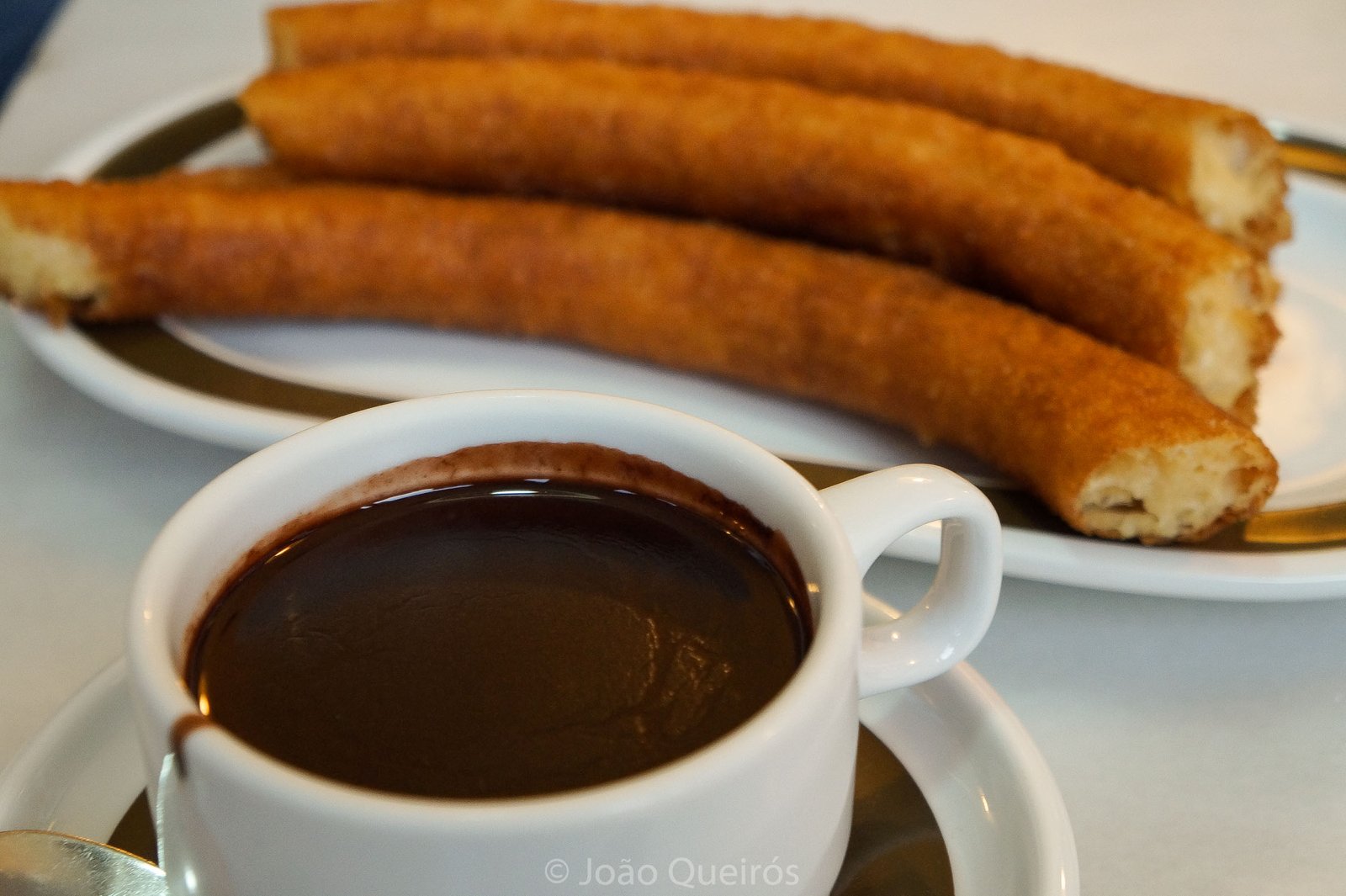 Uemura detail
During the snack, we met an alleged draftsman that offered to draw our portraits while we posed. A few seconds and some scribbles later he showed us 5 caricatures! After all, the draftsman was a hired actor and the caricatures had already been drawn, I have no idea when or by whom. One more nice surprise that Uemura's team had prepared to amuse and make us feel better after the walk. It also shows Uemura's attention to the smallest but sometimes the most important details.
Dinner at Seuxerea
Another Uemura style dinner, and to me the best meal in the city. At the famous Seuxerea restaurant, we were very well received by the owner Steve Anderson, who in an act of kindness came to the restaurant just to meet us.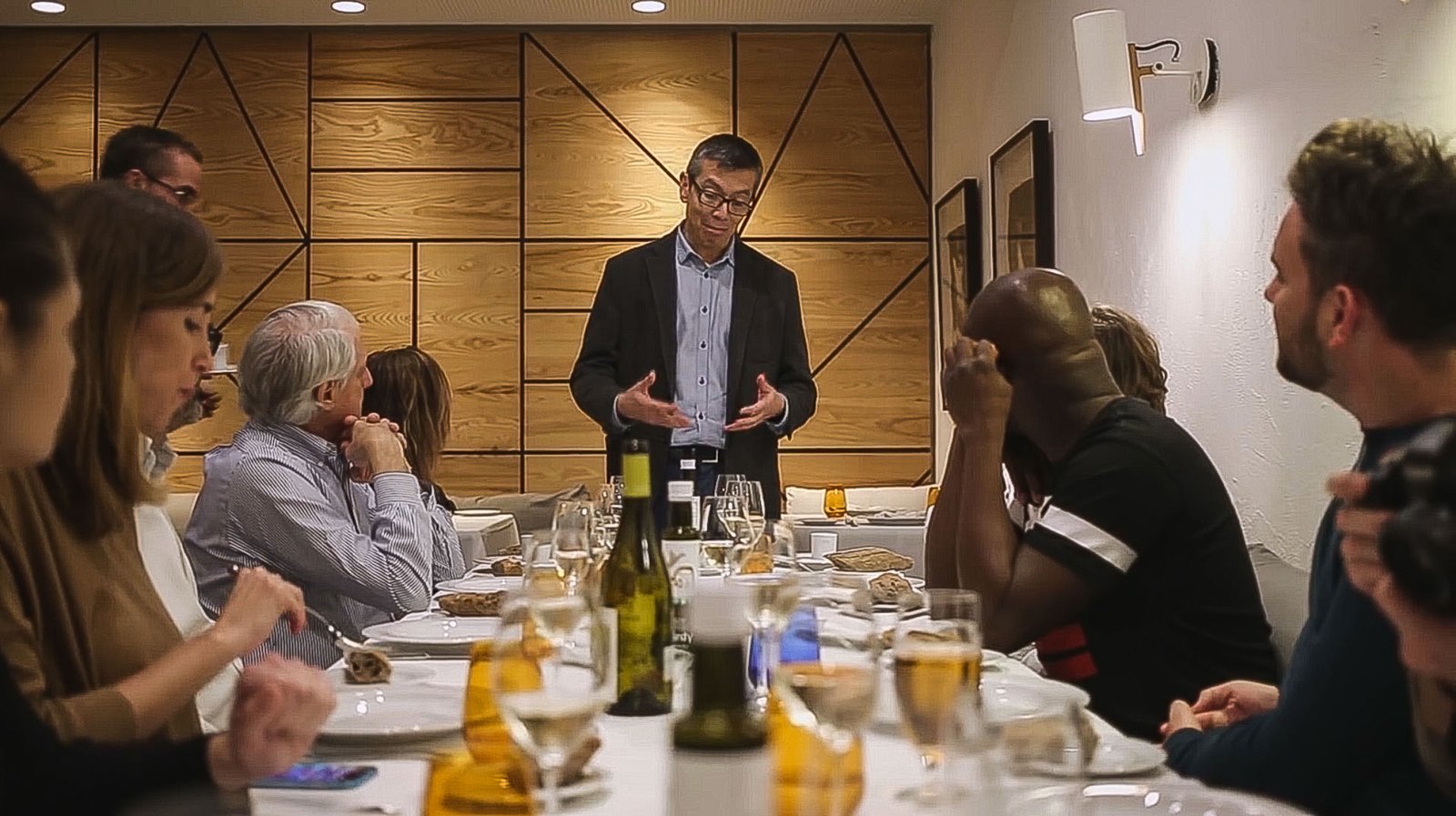 After a short presentation, he left us to enjoy the restaurant's tasting menu. A feast full of technical elements and ingredients of the highest quality.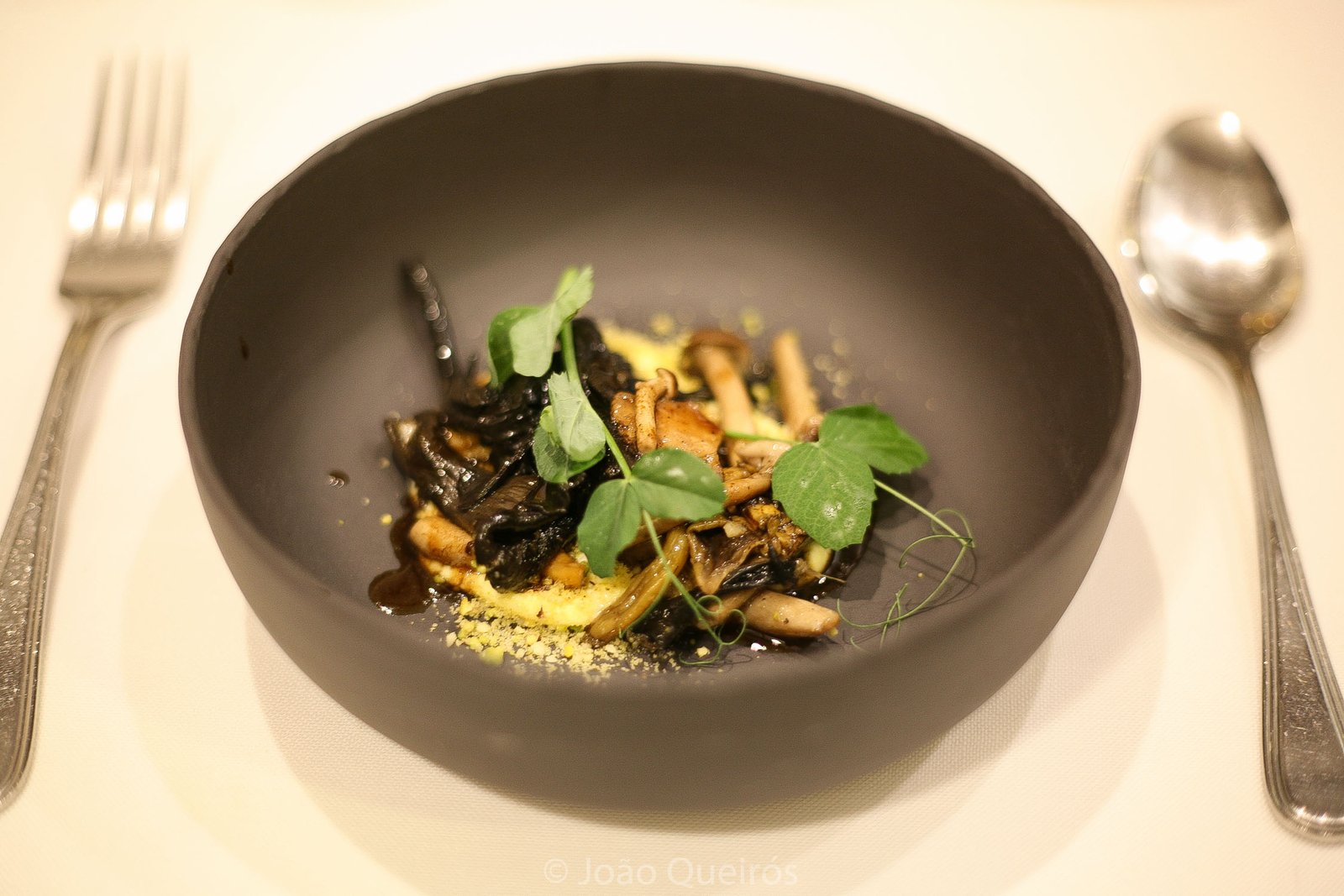 Oysters and cuttlefish, mushrooms, foie gras, lamb and desserts, everything was perfectly cooked, splendidly presented and outstandingly tasteful. It was a true bliss to the senses.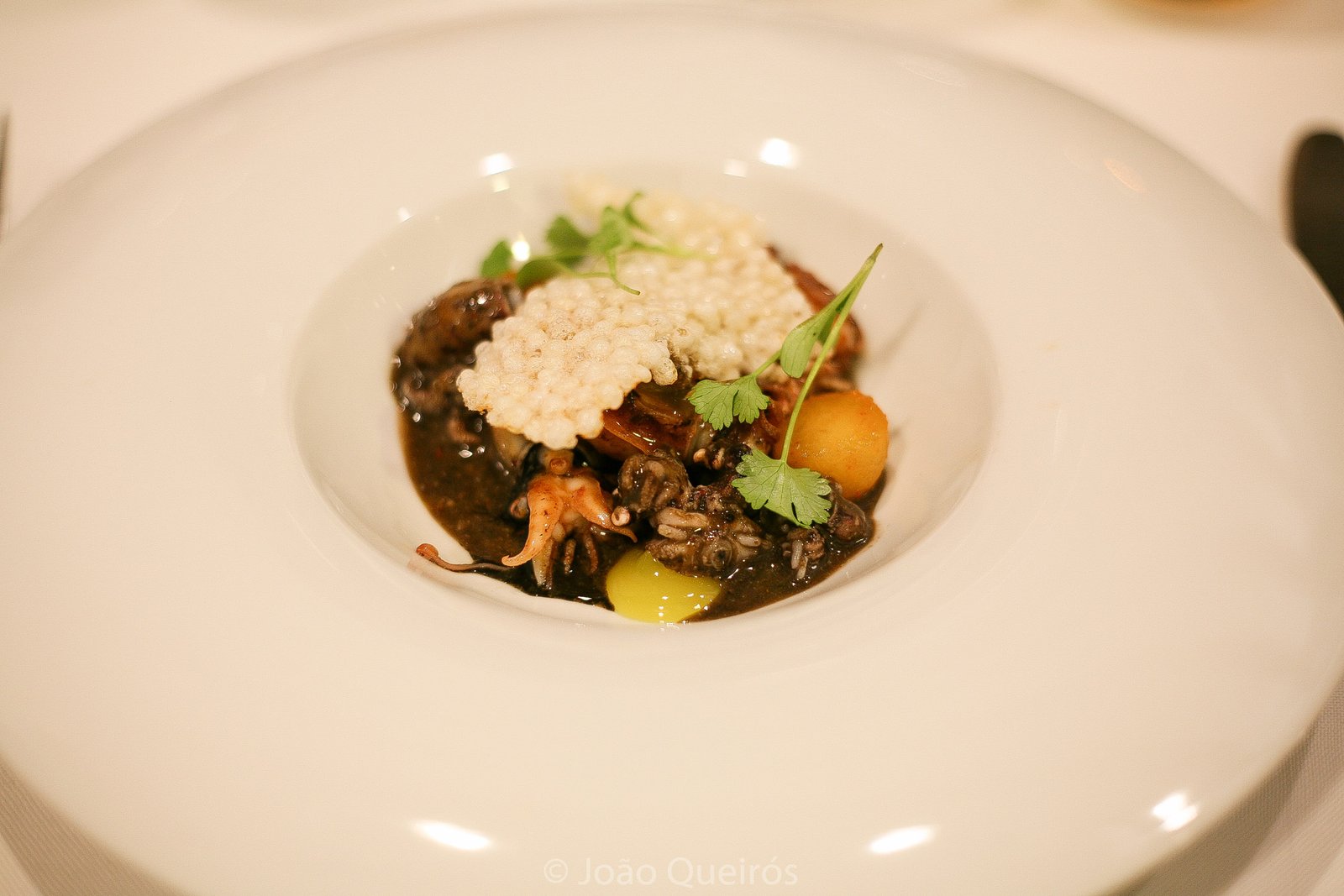 Hot Air Balloon
It was kept in secret because of weather uncertainty and we only heard of it the night before. Better this way to avoid the anxiety of the ones who are afraid of heights, like me for instance. We wake up early in the morning and before the hotel's breakfast even started Uemura team already had prepared a lovely snack at the hotel lobby: good coffee, milk, juice, fresh bread, and croissants. One hour later, when we arrived at the aerodrome deep in Valencia's countryside, there was another fine outdoor snack waiting for us. Between cookies and coffee, the hot air balloons were being heated and slowly being put in the vertical.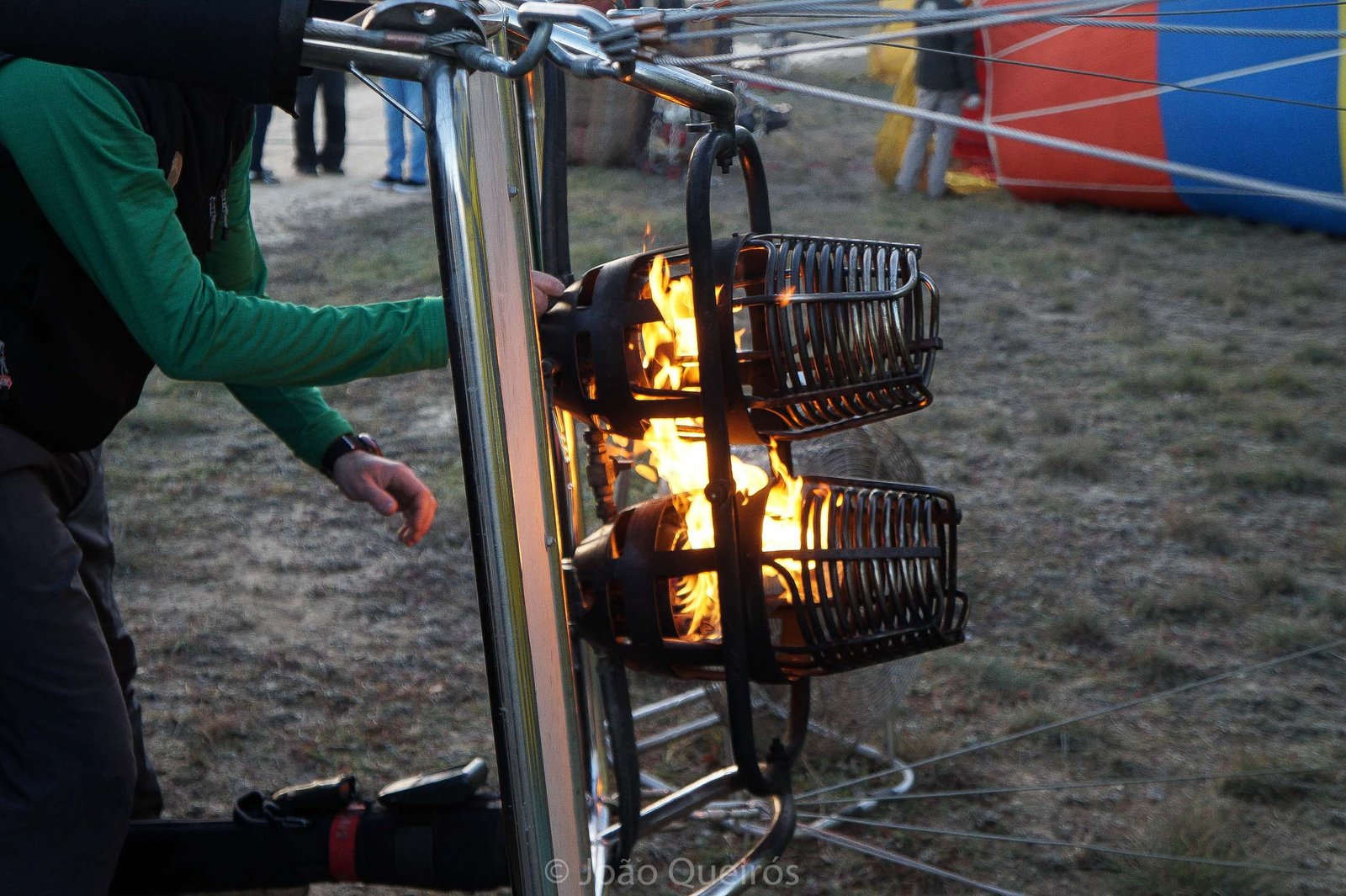 With the airships ready to go, we literally jumped into the balloon's basket and took off soon after. A short note about jumping into the basket: it requires some gymnastics.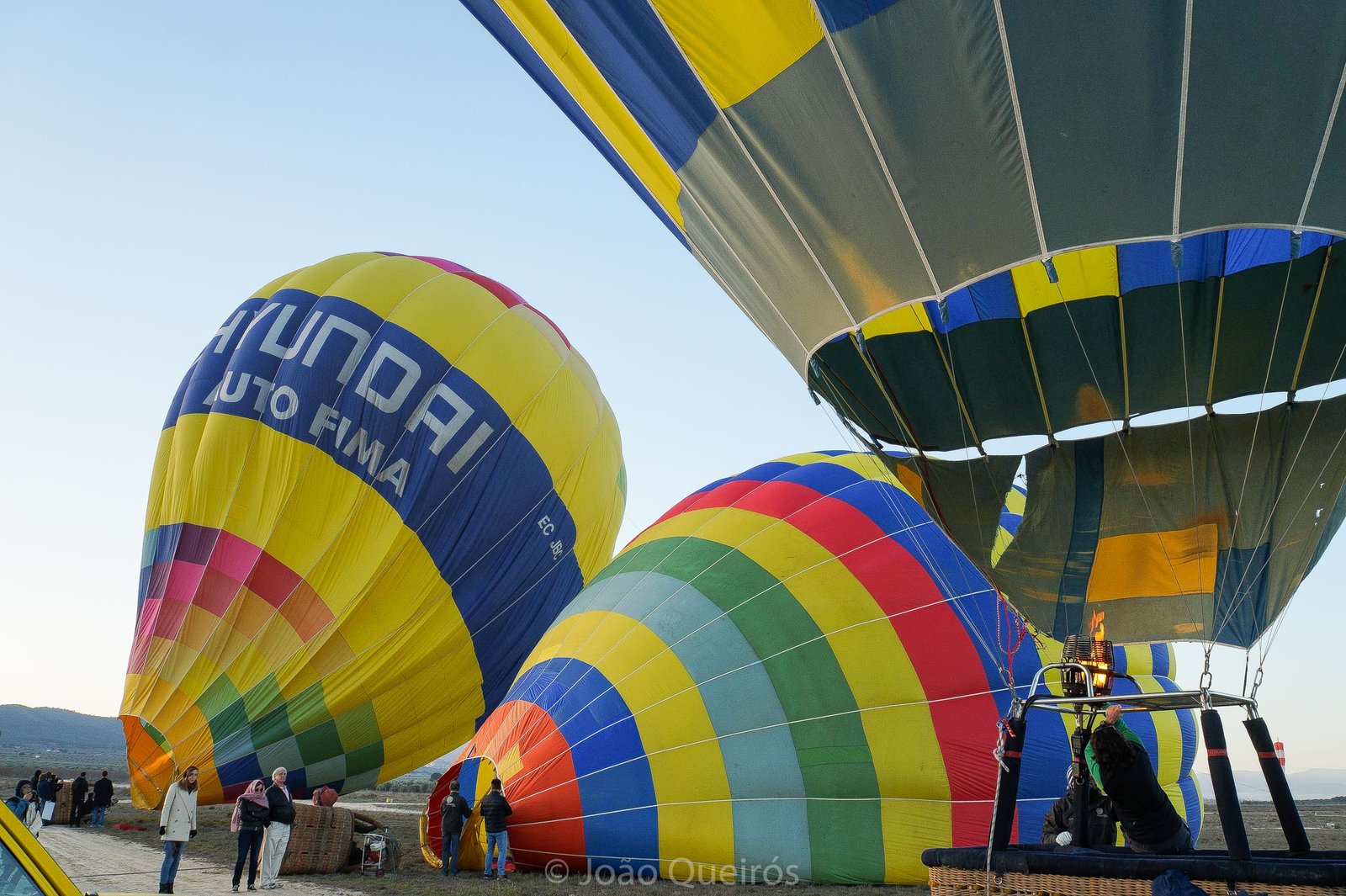 Once inside and as a first timer, I can tell you what my first impressions were. The basket is way larger than what I had imagined, with room for up to 10 people. The gas burner is a bit noisy but turned things up for the better, warmed us in a cold morning. And I had a good feeling of security due to, the basket solid structure and really smooth movements of the balloon. On the other hand, the absence of any propulsion device makes the flight too much wind dependent than I would anticipate.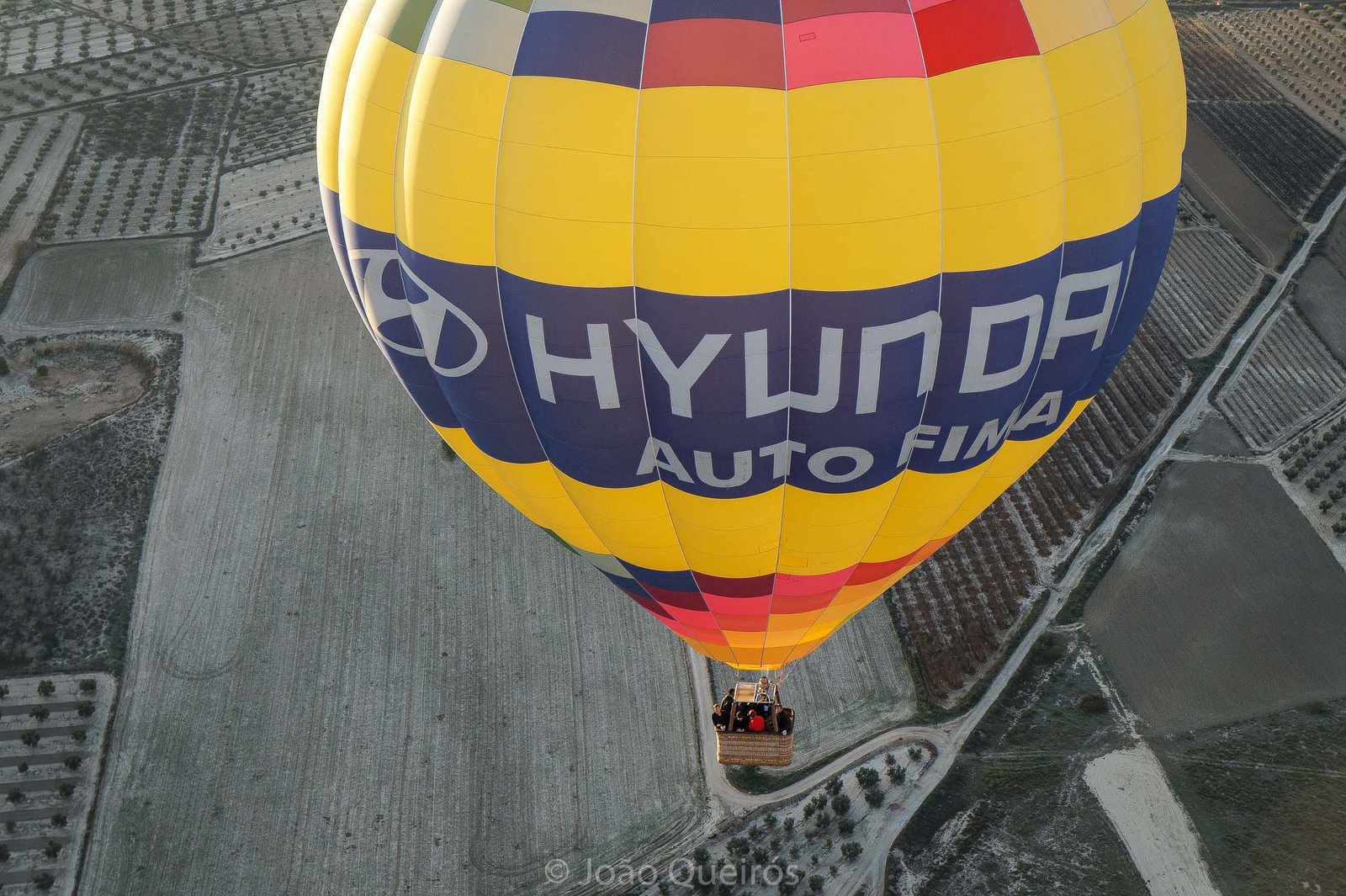 We flew over the upland of the mountain chain for more than an hour reaching 500 meters high and traveled about 2 Km long. It was an inspiring silent scenery, periodically interrupted by the gas burner loud sound. The landing requires some caution because it can be either more or less smooth, depending on the horizontal speed at which the balloon is traveling. I found our landing peacefully soft, but cannot assure people in other balloons felt the same way.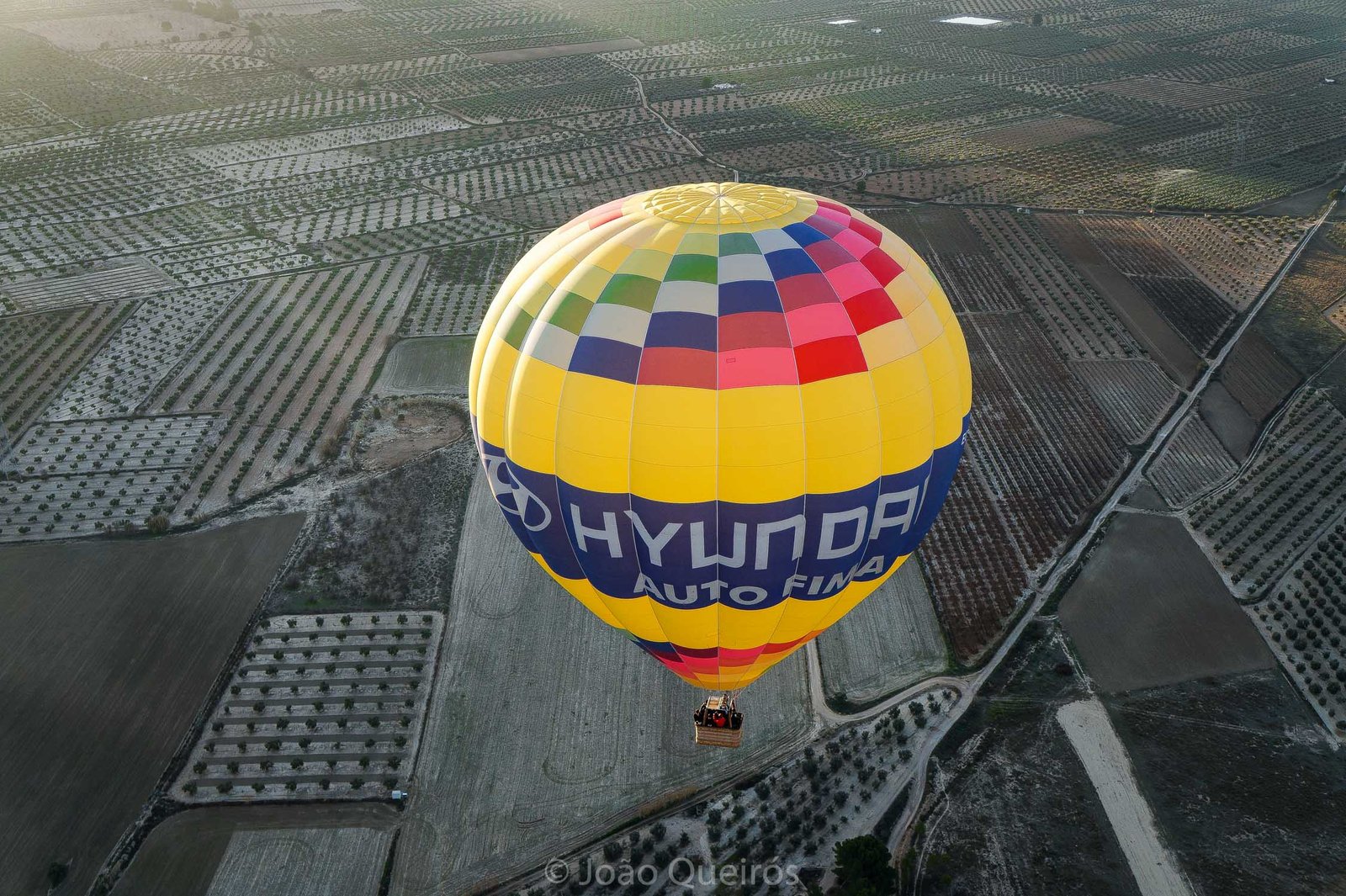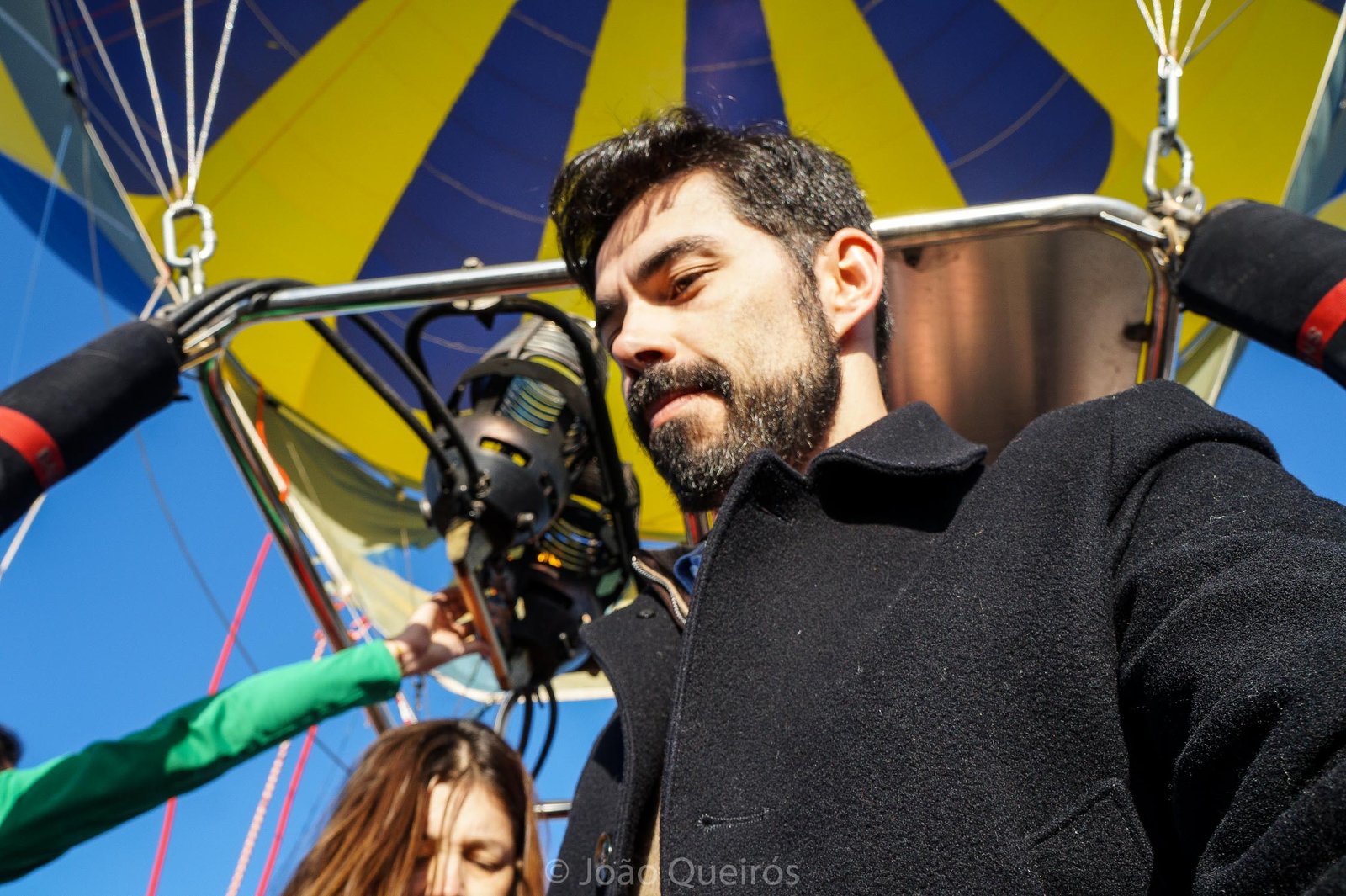 To sum up, I believe that even people that are afraid of heights, just as I am, can easily overcome any fears and comfortably enjoy the wonders hot air ballooning. And I found this a stunning experience in which silence combined with the relatively stationary elevated position, provides a unique opportunity booth for photography and contemplation. I would not hesitate to repeat and would strongly recommend it to anyone looking for a mix of adventure and romance.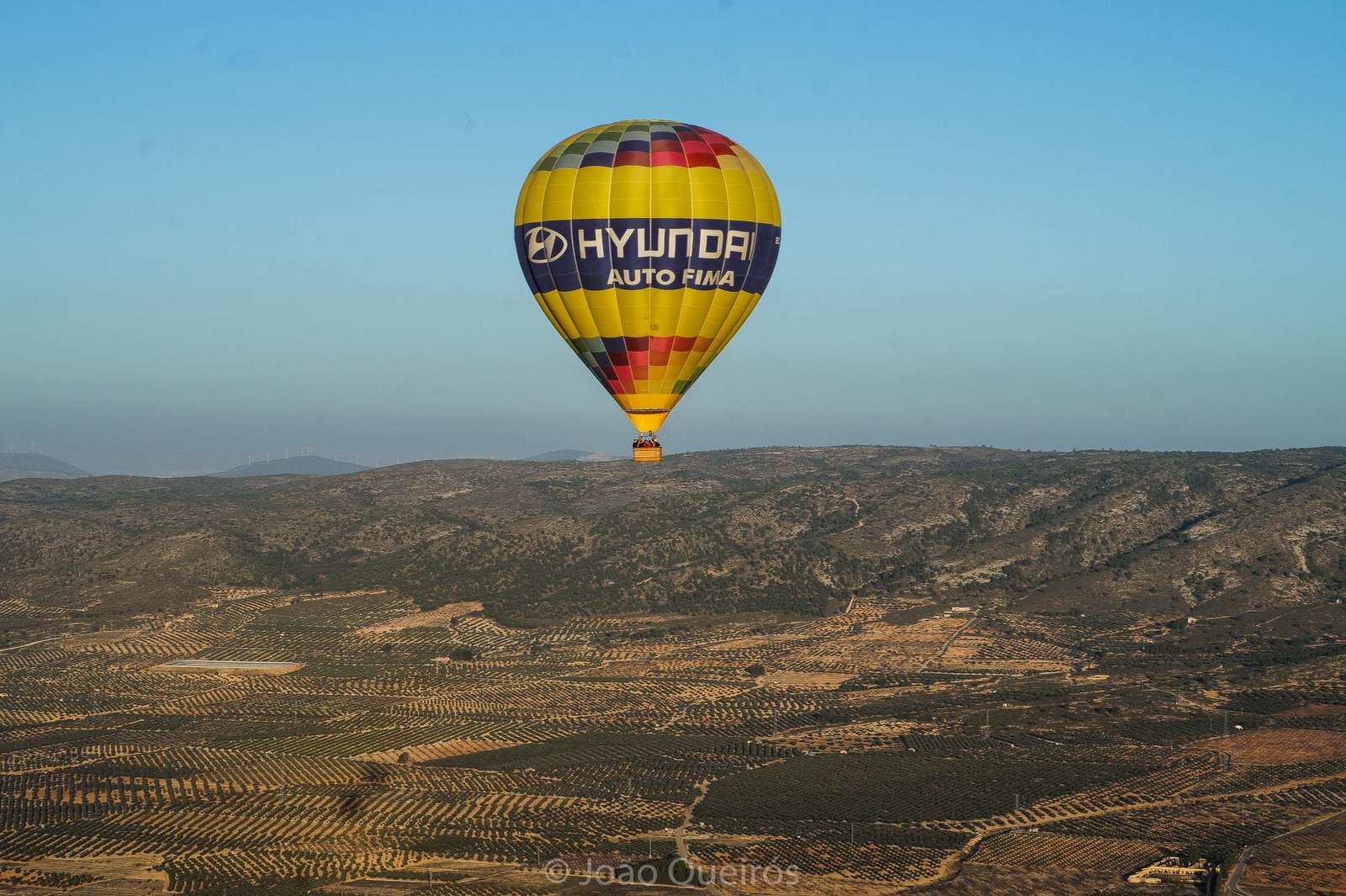 Traditional lunch at the Albufera
A part of the city's soul is in Albufera, a 24 km2 coastal lagoon surrounded by 220km2 of rice cultures. The wonderful sight that draws every plane traveler's attention just before landing at the city's airport. The region is now a natural park and gave birth to one of the most known Spanish courses: Paella (known in Portugal as Valencian Rice). This was the place chosen by Uemura to put us in contact with the history of the local economy.
We had lunch outdoors on a typical farm, with a very well kept museum home, a small orange grove, a nice lawn yard and a wonderful freshwater wharf.This was meant to be the arrival place for a scheduled boat trip, but Uemura's art was once more patent when, facing the unforeseen, corrected what was planned without any complication or anyone noticing it. We arrived the farm by bus on time and between appetizers, Paella and deserts we could enjoy the astonishing scenery and the extraordinarily mild weather.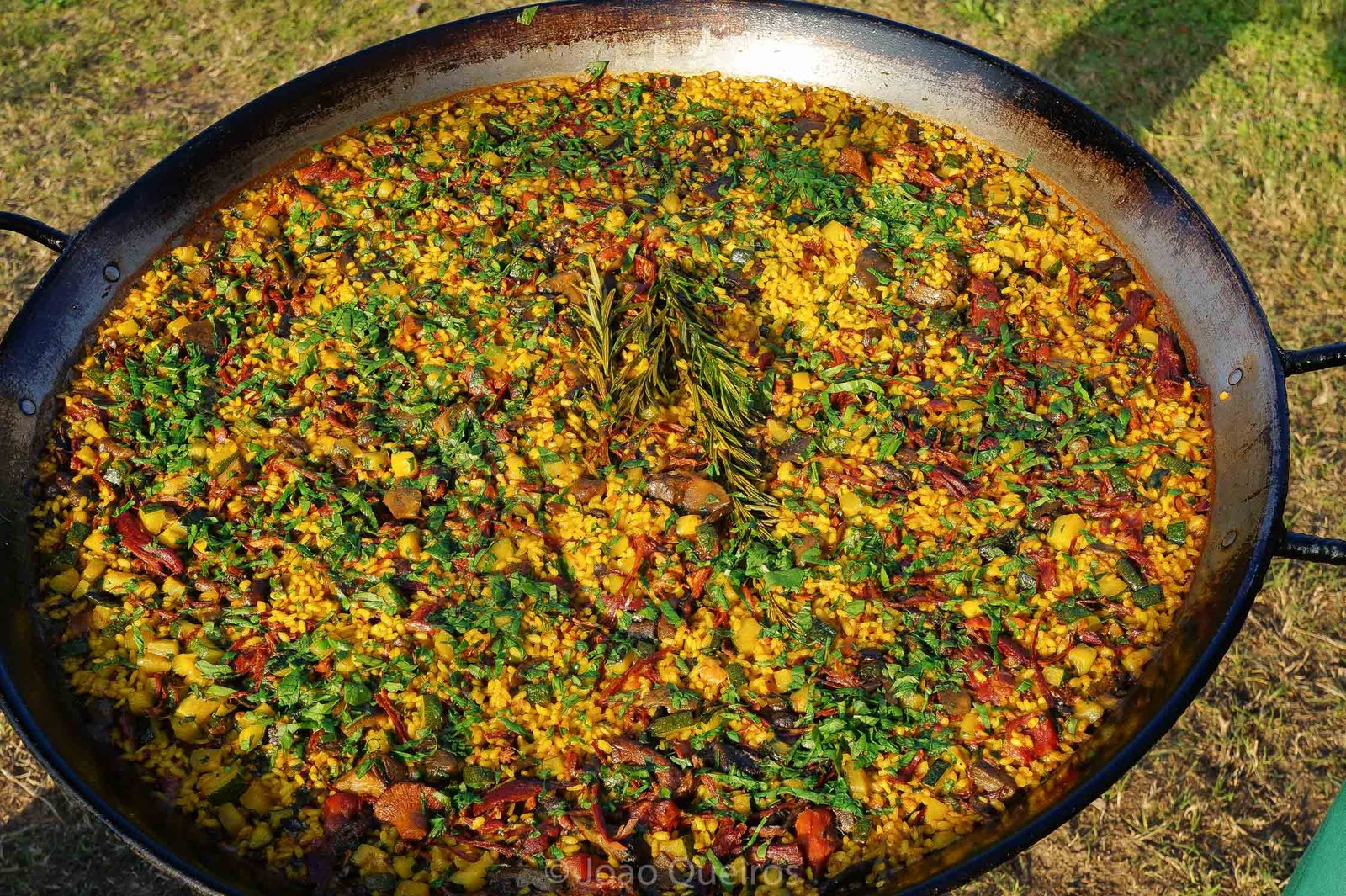 City of Arts and Sciences
The Ciudat de les Arts i les Ciències (in Valencian) is a bold architectural complex that extends through Turia's old riverbed and is also the base place of different cultural and entertainment offers.
Our visit split between one day and one night. During the day we experienced a more juvenile friendly program, visiting the Museu de las Ciências Príncipe Felipe where we attended to an amusing interactive science class.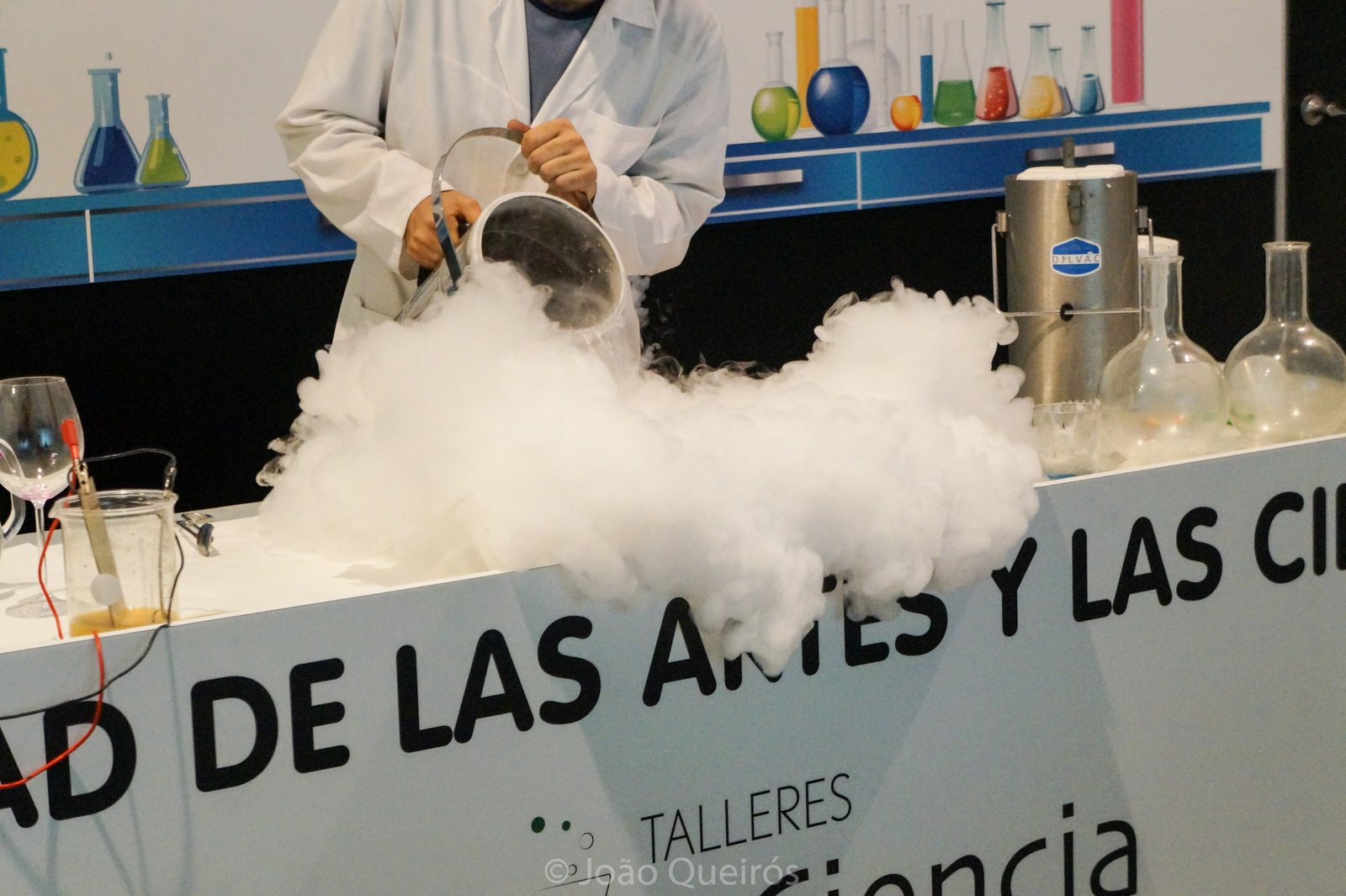 We add lunch at the Oceanographic restaurant, a delicious space not only for its food but also for its glass build walls, giving shape to a hypnotic aquarium around the dining room. I say hypnotic because of the never ending shoal fish choreography. I could just stay seated for hours watching them going around.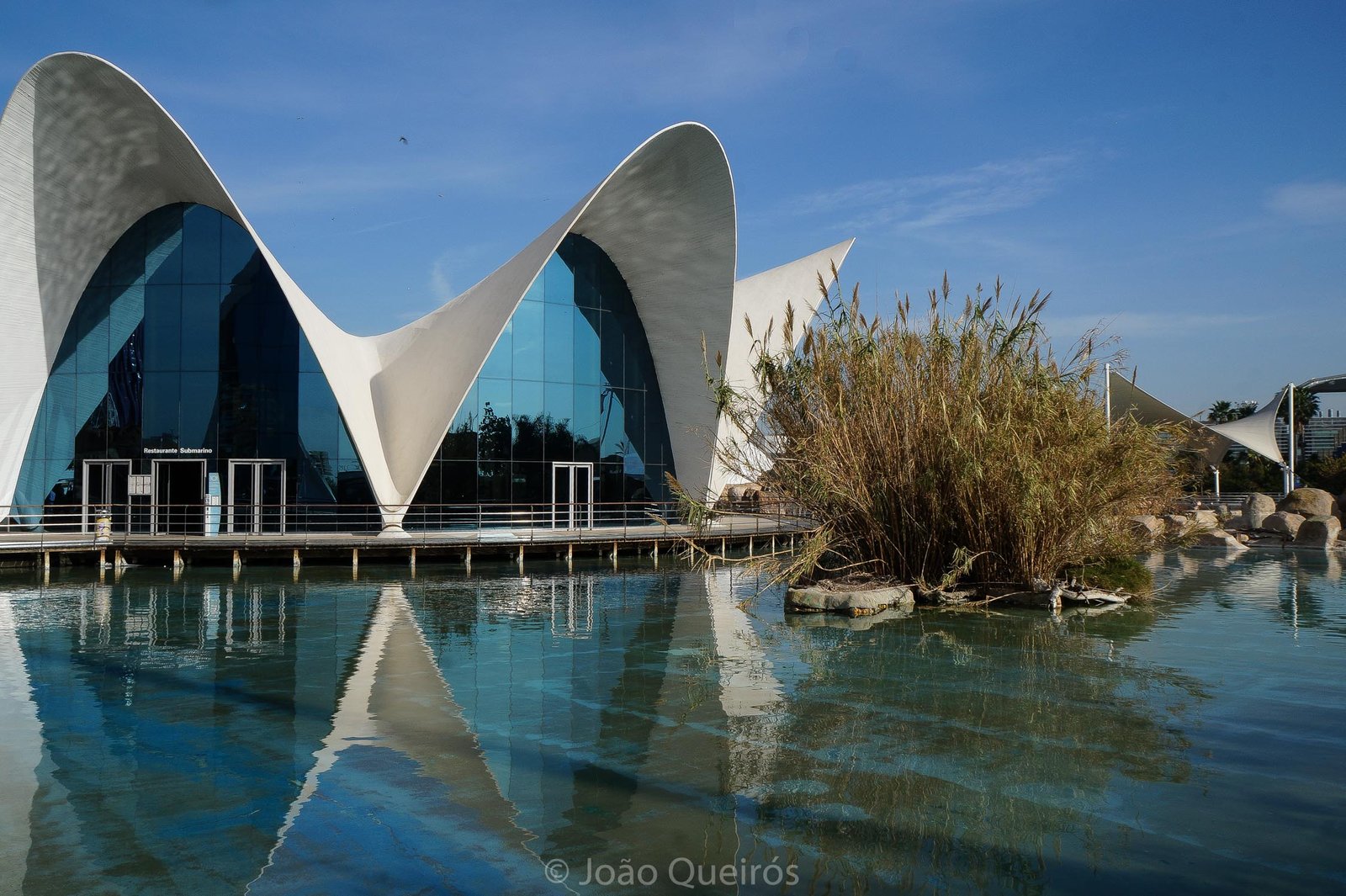 Later on, we took a behind the scenes tour of the Oceanografic, no photos were allowed but it is a curious experience to tell our friends. See how the sharks are fed, the little turtles are breed or the real size of the tanks (and many other technical things). The crown of the day was the Uemura official launch with a gala dinner at the Palacio de las Artes Reina Sofia.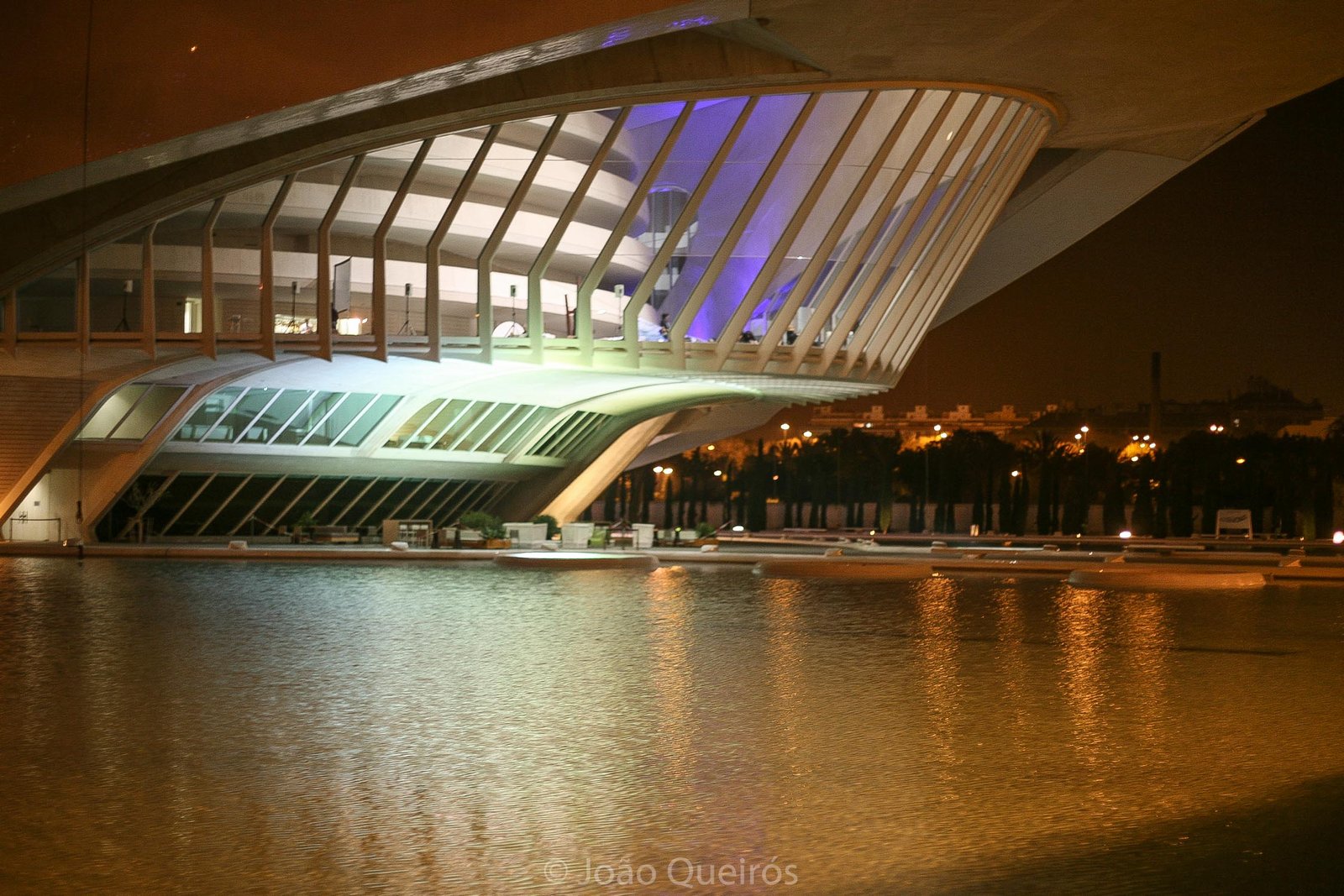 Everyone on fancy outfits, for a delightful evening with great food and excellent company, especially from Sonia (part of Uemura team) who sat next to me, my friend bloggers Andrew Forbes and Hand Luggage Only and last but not the least, Eugene one of the best Uemura's assets, born and raised in the heart of the cold Ural Mountains but already with a warm and friendly Spanish soul.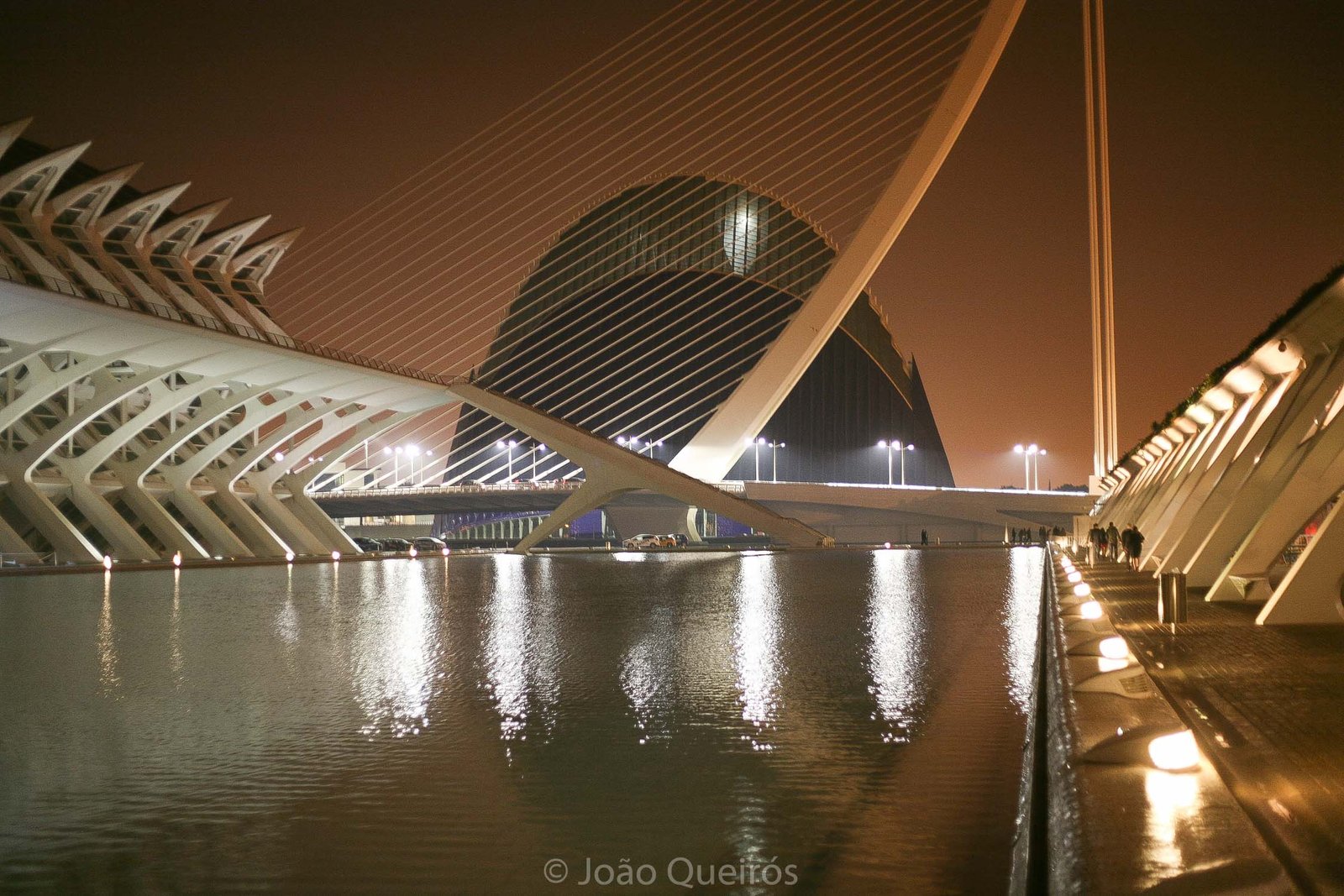 The night ended at Mya's, a popular nightclub also embedded in the City of Arts and Sciences complex. Once again Uemura granted VIP access. I left early to my last night sleep in Valencia already missing the close family spirit of Uemura treatment style.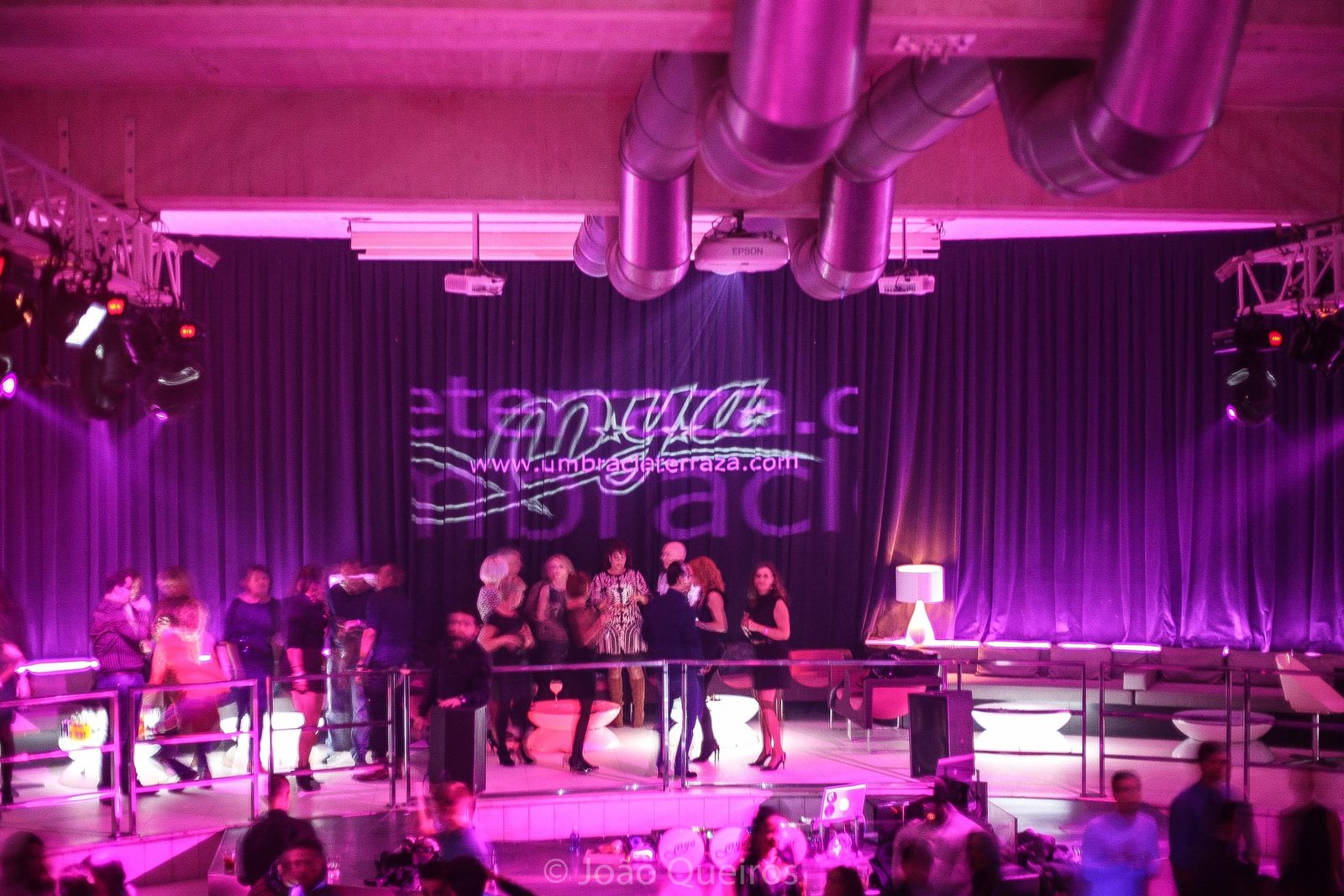 Disclaimer:
I was a guest of the Uemura Artisans of Experiences for my Valencia's city experience. All text and opinions are my own.