Last week I published my Food and Drink recommendations  for an An Unforgettable Weekend in Lisbon, and today I am continuing this series with my shopping recommendations.   We all know the big season is coming, so why not think about originality and uniqueness when offering presents to you loved ones this year and visit Lisbon while you are at it.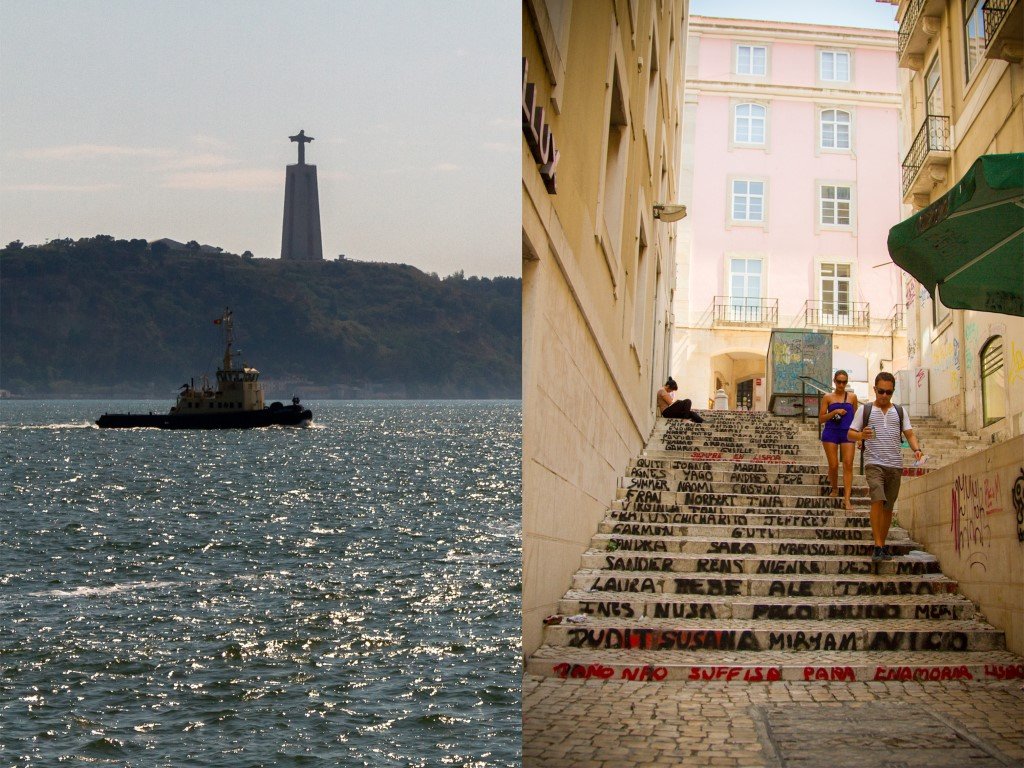 Where and what to shop in Lisbon? – Brilliant but yet unknown artists and shops make up the most of Lisbon's bohemian boroughs, where you can grab yourself some original or some vintage objects to take home.
Vintage goods at the Flea Market
I would like to tell you about the place where you can the authentic real stuff those ordinary persons are selling on the street. An open air market called Feira da Ladra (Flea Market). It takes place around the Church of São Vicente de Fora on Tuesdays and Saturdays from 6h00 till 13h00. Here you can find everything that is characteristic about the Portuguese culture in objects, which once belonged to someone, and that someone made it a part of their life for a number of years! Now they are almost giving it away….
[wp_ad_camp_2]
I remember on one of my first trips I managed to grab a beautiful vintage 1940's white linen hand braided table cloth that was custom made for the Henrique Family's new dining room table. I got it from a middle aged woman, who went by the name of Maria Henrique who was selling a few pieces that had belonged to her grandmother. The hand sewn H for the initial of the family's last name approved for the authenticity of the item and I had no problem dishing out the incredible amount of…5 Euros.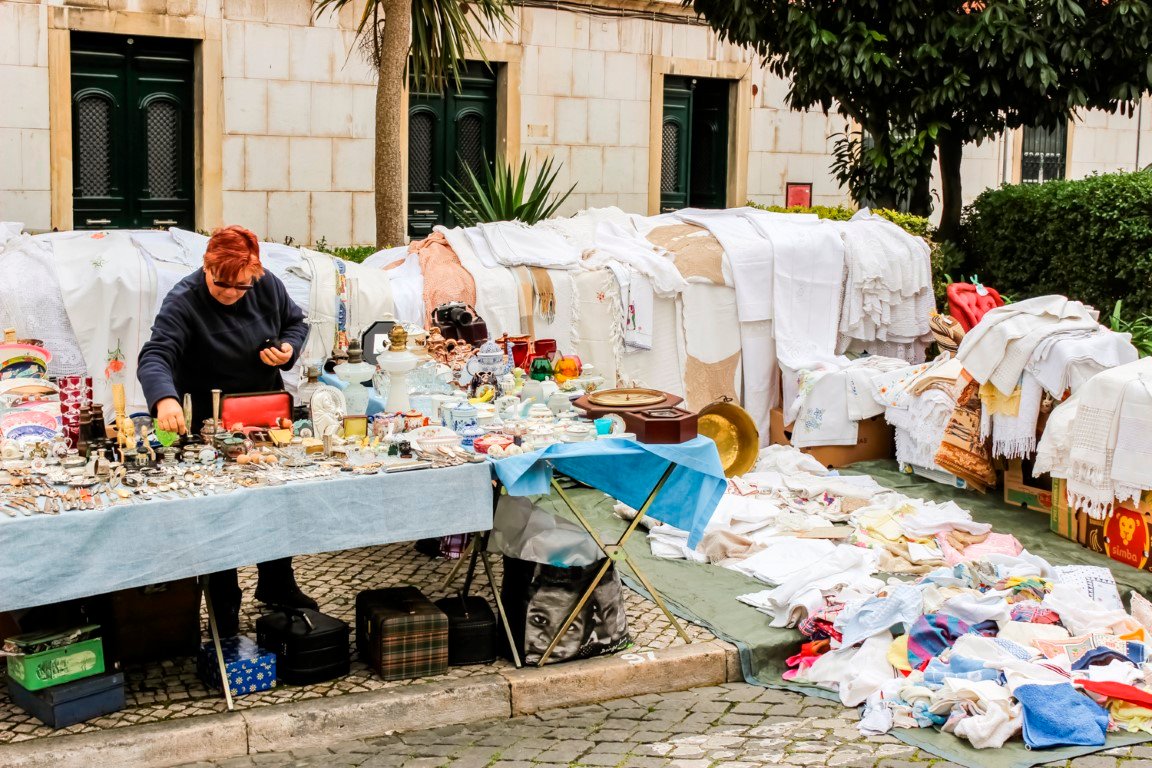 Lx Market at Lx Factory
Brought to life with the sounds and works of local artists, the LX market is exclusively held on Sundays from noon to eight in the evening. Not only a place where local buyers and sellers share second-hand products it is also a prime location to get your hands on some contemporary, hippy-chic and trendy products. Be prepared to find inspirational work by the young generation of Lisbon and Portuguese artists, who know maybe you, will come back next time to sell some of your own inspirational possessions.
[wp_ad_camp_2]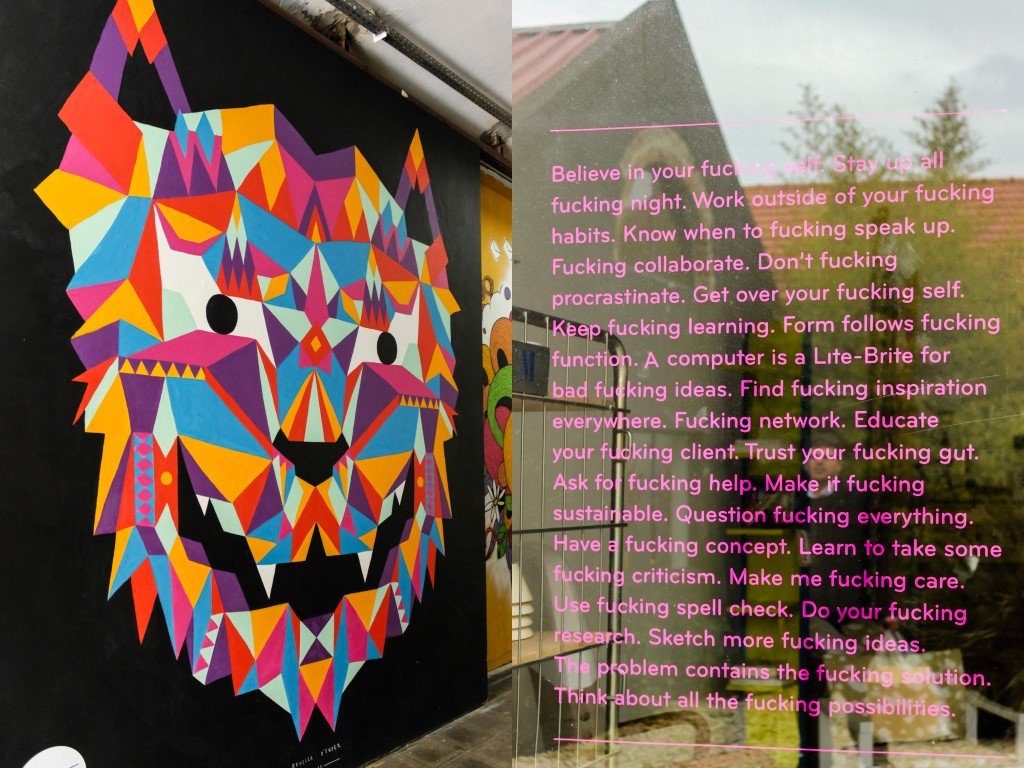 Vintage Portuguese Shops
Vintage is hot now in Lisbon, with a few shops opening in the last year selling only quality vintage Portuguese consumer products, which is quite an achievement from my reckoning.
These new shops have in them another kind of memories than the ones that I speak about above and are much more turned to the consumer good of this rising vintage trend. In places like "A Vida Portuguesa" in Chiado or the "Loja Portugueza" in Baixa, you have the chance to buy soaps, perfumes, cooking utensils, music, canned food, books and lots more items which are manufactured nowadays with the same unique design from the past century.
If you're looking for a real memento of Portugal, forget about tourist shops and come here. Opened by a former journalist, Vida Portuguesa looks like an old fashioned pharmacy and stocks a jumble of what were once everyday goods – traditional soaps, kitchen tools, jams and sweets, plastic models of saints. Even if you're not buying it's worth a look as a living piece of anthropology.
Buy some salt cod from Bacalhoeira Silva
Dubbed by popular culture as a "faithful friend", salt cod has been the number one fish course at the Portuguese dinner table since the middle ages.  Somewhat of an embellishing paradox to modern Portuguese food culture, as Portugal is the country in Europe with the largest exclusive fishing zone in the Atlantic. Despite the vastness of the National Exclusive fishing waters and all the fresh fish that is available there, the number one favorite dish of the Portuguese is still, salt cod imported from the Norwegian icy waters of the North Atlantic.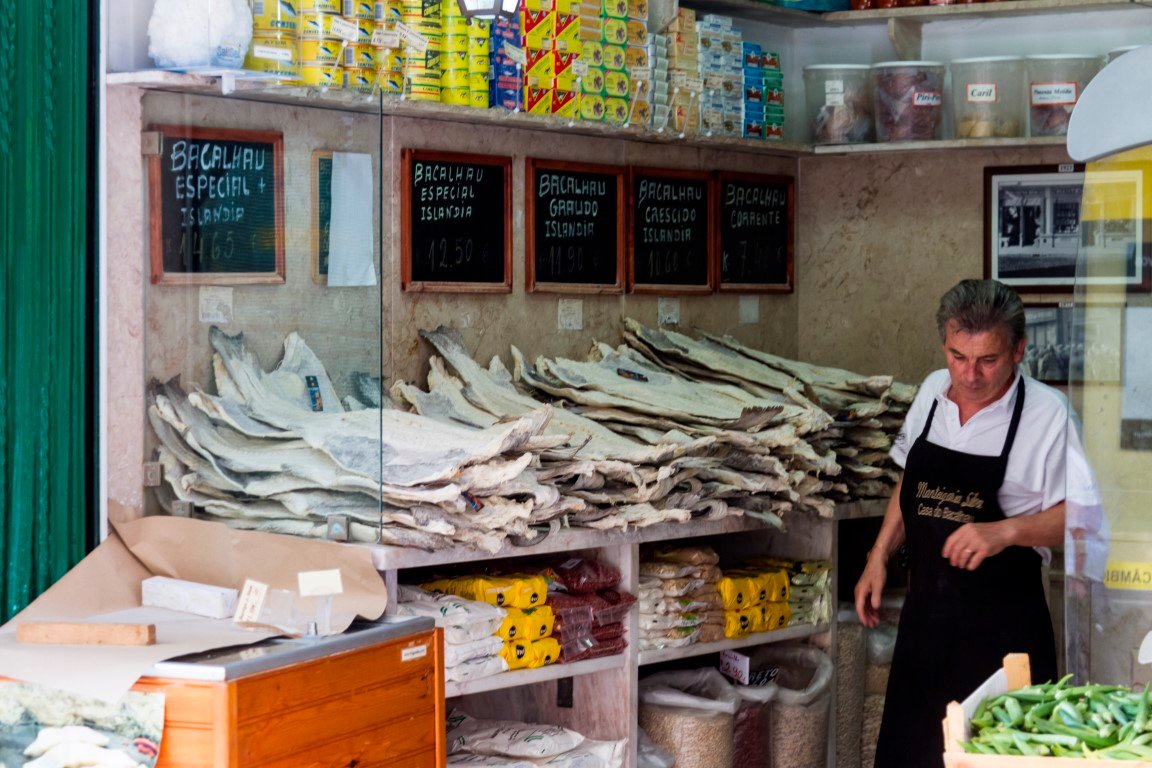 Sr. Silva knows the bacalhau. His hands are scorched from a lifetime handling the salted fish, probably making him the best person in Lisbon to advise you on which one to get! From small to large, from dry salted to yellow sundry salted, from 3cm to 10 cm thick, he knows it all. Even every single one of the 365 ways the Portuguese have of preparing this delicacy.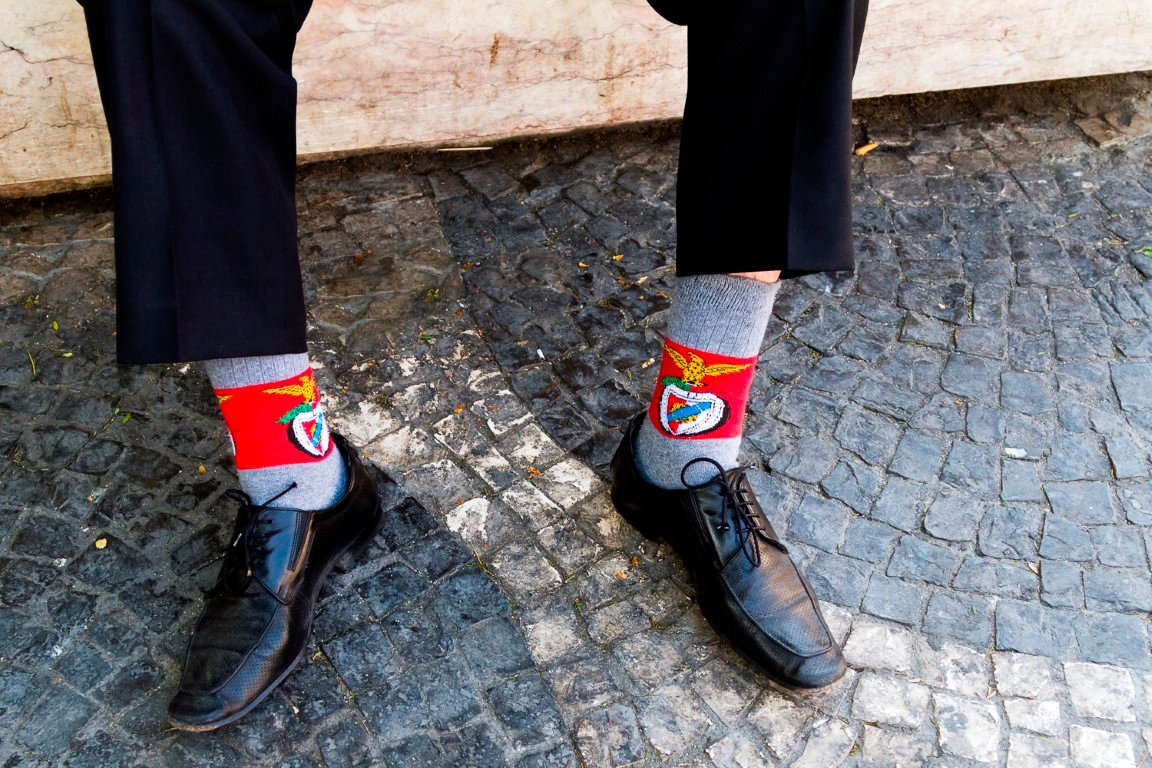 [wp_ad_camp_2]
Smallest Bookshop in the world
 About the size of a shoe cupboard, this little bookshop sits quietly at the start of the Conçeição stairs, from Madalena Street to the Largo da Conçeição on the South Side of Lisbon's Castle Hill. Despite its small size is boasts a dramatic collection is mostly made of old books about the heritage and history of Lisbon and Portugal, the Jewish influence, the overseas colonies and most importantly the great Portuguese authors who took the Portuguese Language to an international level. Fernando Pessoa and his 70 Heteronyms, Saramago, Camões, Eça de Queiroz are all present in unique collectors editions that a book fanatic would love to get his hands on.
Casa das Velas do Loreto (Loreto Candle House)
 Known for its handmade candles since 1789, the Casa das Velas do Loreto is located at the top of Lisbon's fashionable Chiado district, where you can still feel the deep scent of craftsmanship.  The selection is quite as breathtaking as the aroma of citrus, roses, and pomegranate that was burning when I first visited this little wonder.  The different dark brown tones of the wood that completely line the shop assert for its bespoke and warm welcoming identity.  Rows and Rows of rainbow colored candles come in an assortment of shapes and sizes depending on the season and what is being currently produced.
Luvaria Ulisses
This small little wonder of a shop is located at 87 Rua do Carmo, the most fashionable street in Lisbon after the superseding Rua Garret. It is the last shop in the whole of Portugal, which is exclusively dedicated to the bespoke hand manufacture of leather gloves.  The cream of the Lisbon society has been its avid clientele since 1925, procuring high-quality leather tailor made gloves for those days when the sunshine is not enough to warm the hands.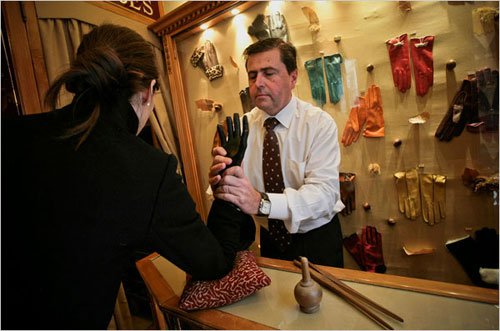 At about 50€ per pair, depending on the model and leather, you do not have to go to Italy to get a product of this tremendous quality.  A woman from Chicago once told me that she had visited Lisbon ten years ago, where she had the opportunity to purchase a single pair. She was so impressed and the gloves had left such a good memory that she was here to get three or four more pairs in case she did not have the opportunity to come back to Lisbon for another ten years.
[wp_ad_camp_2]
Pelcor
It is almost impossible to speak about cork and not mention Portugal, as this tiny little country on the corner of Europe, is responsible for almost 70% of the world global cork production. Pelcor has taken a material that seemed to have a single use and turned into an icon of Portuguese innovative thinking.  Umbrellas, purses, Ipad and iPhone cases, belts, pens, shoes with an impressive and modern appeal are the products that make up the selection of their Lisbon Shop. President Obama's dog is a Portuguese water hound and uses a bespoke collar made by Velcro.
Chapelaria Azevedo (Azeved0 Hat Shop)
If Lisbon is a trip back in time by itself, then the Chapelaria Azevedo is one of its most prominent pinnacles, keeping close to its founding origins since its establishment in 1886. Quite literary the last bespoke hat shop in Lisbon; this centenarian boutique is kept alive by the same family and is already going on its fifth generation.
It is quite interesting that the most interesting and attention-grabbing hats are the ones made specifically for the female gender, however, the shop only started to cater to these clients in 1988. Until then, male hats in a few traditional varieties were the only item on sale. Inside, the resilient turn of the 20th-century woodwork and hat displays make for an incredible vintage memory in today's modern times.
GN Wine shop in Baixa
Visiting Lisbon and not taking Portuguese wine as a souvenir or a present to a loved one is like eating a yogurt with a fork! You just don't do it. Along establish distributor has reconverted an old 18th Century building, opening their new wine boutique named GN Wines. They are excitingly passionate about wine and have an enormous selection, which makes that enquiry about the wine you loved so much last night a whole lot easier. The quality of Portuguese wines is quite staggering, so feel free to indulge on the array of first class national product for fewer than 15 or 20 euros. Try some Chaminé Red, or some Palácio da Brejoeira Green or some Quinta de La Rosa white and you will what I am speaking about.
Discoteca amália 
Discotheque Amália, on number 272 of Rua Áurea, is a Fado Music temple. The location of this record shop can be clearly identified by the loud Fado Music that is played at its doorstep and which can be heard throughout the whole street. Named after the Queen of Fado and renowned international artist, Amália Rodrigues it boasts one of the largest and most complete Fado Music collection know, featuring Mariza (our new Fado Queen), Carminho, Cuca Roseta and Carlos do Carmo just to name a few. So, when you are on your way back to the hotel, and the tears from hearing Fado don't seem to want to stop you know now where to find that special music which made you think so much about life…
[wp_ad_camp_2]