Among the vineyard covered hills of the Douro Valley in Portugal's far north, there is a saying which goes, 'You are greeted as a visitor, but will leave as a friend'.
This, I can testify, is true.
At the train station in the city of Porto I ran the length of the platform, wheezing heavily as I scrambled to catch my breath and my train to Lisbon. Eduardo, my host over the previous days, ran by my side as he struggled with my heavy case in his hand. Thanks to Eduardo I made it just in time.
As I went to shake his hand he embraced me strongly in both arms and said simply, "I will see you again soon, my friend," and then I was gone, crossing the mouth of the Douro River one last time and waving a silent goodbye.
Four days earlier, before arriving in the town of São João da Pesqueira, I hadn't known Eduardo, or Viktor, or João, or Ah Lima, or Paulo (I still remembered the joke we played on him over a dinner of divine Francesinhas), or Alex (our football-loving driver), or Célia or Isabel (oh how I wished to be back in her Montanhas do Douro Resort and Spa), but there, on that train, they felt like old friends. And already I missed their company and the loveliness of the land they call home. One by one I had 'collected' these new friends, and more, and one by one they had made an impression on me with their hospitality and their love of life and laughter.
On that train south as mile after mile of Portugal's green countryside got left behind I began to put words to my thoughts. They may not be complex thoughts, they may be even be wrong, but they are my impression and perhaps, just perhaps the impression of many others who have gone before me.
If the Douro Valley is the living body of the region then the town of São João da Pesqueira is its beating heart. And if the town is the heart then wine is the blood which gives life to the body.
João Russo is one such person who has given his life to ensure that the blood keeps on flowing. Standing in the yard of his Quinta da Fonte Nova João is welcoming and happy to show us around his winery. A boat covered in tarpaulin lies waiting in the yard, as we pass João pats the boat's prow and sighs wistfully, "Perhaps this year we'll get you back in the water," he says quietly as if speaking to an old friend.
João took me on a brief tour; from the outside it was hard to believe that what looked like a farmer's yard and its outhouses (which technically is what it is) was home to an impressive grape reception area, a line of towering fermentation tanks, an at-present idle bottling plant and even a line of antiquated stone tanks where the 'treading' with bare feet was done in the past.
[wp_ad_camp_2]
As we talked in the bright spring sunshine a movement behind the wine-maker caught my eye. "Do you keep chickens, João?" I asked. He looked puzzled. "Yes I do," he said and pointed to a corner behind a giant mound of discarded grape stalks, "over there". "Do you have a dog?" I asked. João's look of puzzlement increased. He nodded that he did. "Does he always carry chickens around in his mouth?" I ventured.
João turned to see what I was pointing at. "Rocky!" he bellowed. The big Alsatian slouched down low, a dead chicken hung from his jaws, his tail shrunk between his hind legs. 'Guilty as charged' was the expression he wore on his long canine face. I couldn't help but laugh; even João saw the funny side but pretended not to. "Is it one of your chickens?" I asked. João rubbed the sweat from his forehead, "I hope so, I really hope so."
We shook hands and agreed to meet again; João still wore a serious expression on his face. As we drove away I could see him scratch his head and finally laugh out loud.
In contrast to the almost rustic feeling of the Quinta da Fonte Nova, the Quinta do Pessegueiro is a totally modern edifice which somehow manages to conceal itself in the rolling Douro landscape.
Straight lines and tight angles, a lavishly designed modern reception area – complete with a bas-relief sculpture of Noah planting the first vines after the flood – and a state-of-the-art production facility using the earth's natural gravity as part of the overall process of wine production.
Célia our guide appeared. She looked as elegant and as welcoming as the bright modern reception space. "Forgive my English" she said, in flawless English; she shook my hand warmly and smiled.
[wp_ad_camp_2]
As we toured the facility she explained how the winery is owned by Robert Zannier, a French businessman who made his lot in children's clothing (producing, not wearing them so you understand). She also explained about how the grapes are refrigerated for 12 hours, sorted, mixed and tanked, repeated as necessary and fermented before casking and resting for between 12 to 18 months.
Everything appeared like the tastefully consecrated headquarters of a James Bond movie 'baddie'. On the top floor with its surrounding wall of glass allowing a spectacular vantage point overlooking the surrounding fields where thousands of sprouting vines ran in unending straight lines like soldiers about to do battle, Célia set out glasses and bottles in preparation for a 'tasting' – here we go again, I thought, more wine and it's not even noon.
Perfection. Standing on a balcony overlooking what could be described as God's very own back garden, a glass of the winery's Aluzé Douro 2011 in hand, a smiling lady (and Eduardo) by my side, I remember thinking that life doesn't get much better than this.
But it did get better. Over lunch in the Toca da Raposa restaurant conversation started with wine, then the wine was served – thankfully, and rather thoughtfully, Célia had brought some of the Quinta  do Pessequeiro's best vintages along to accompany the meal. Behind us a group of American tourists made audible appreciative noises over their lunch. "Wow, this is amazing. You gotta try this…" and so on. They were impressed I could tell, my stomach rumbled in agreement.
As we waited to be served, the conversation swiftly switched to the cuisine of the Douro Valley. We talked of slowly braised beef shin in wine; grilled lamb steaks, pork in every shape and form, bacalhau, the Portuguese staple, cooked in hundreds of delicious ways; we spoke of cheeses produced in the small hillside farms from the milk of cattle, sheep and goats, and with every new dish mentioned my stomach growled even louder.
But it was worth the wait. Bacalhau with garlic, diced potatoes and spring greens served in the hollowed out bowl of a fresh bread loaf. I was in heaven.
After lunch the three of us waddled, full of the most delicious foods and wines, through the old streets of São João da Pesqueira. Eduardo and Célia told me of the town's past, the noble families who settled here, the Jewish quarter, I even recall something about a place called 'Cat Street' which escapes me now, but the overall impression was that of being thrown back into the depths of history, to another time and another place.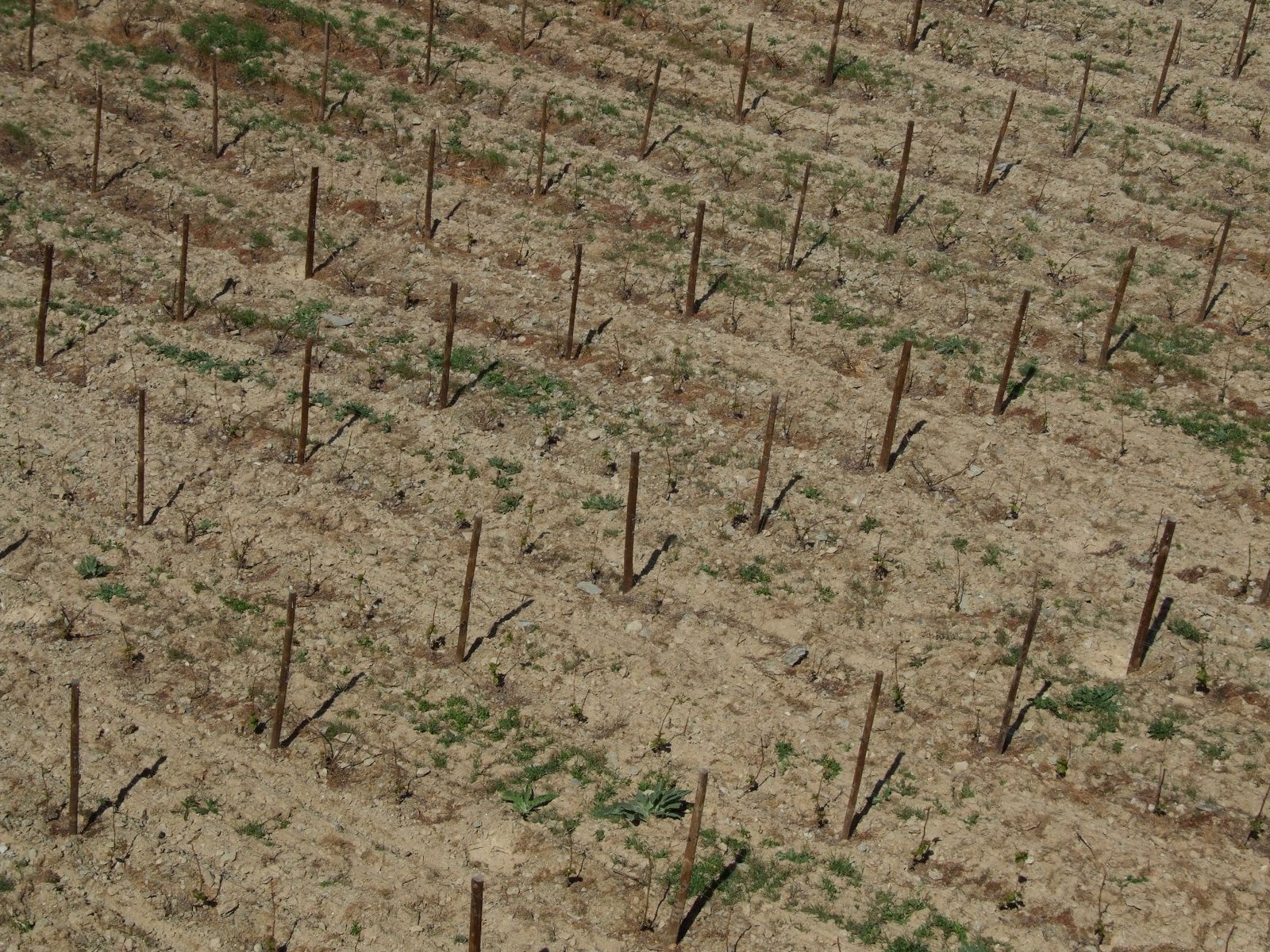 It was wine which put the town on the map, the reason why – despite its seemingly isolated location – many wealthy families had moved here and prospered over the years, lending their prosperity to magnificent churches and chapels, public buildings and homes etched in stone embellishments and ornate plaster works.
At the town's Museum of Wine the whole story is pieced together, family by family, vine by vine, story after story and illustration after illustration. The museum pays homage to the traditions, culture and ways of life and death of the people and the land, all centred on the production of the region's liquid gold.
At Sao Salvador do Mundo, a scenic viewpoint overlooking the Douro River as it winds its way through the region – a UNESCO World Heritage site – I remember being lost for words. A giant cruise ship slowly coursed its way along the water, tracing the contours of the river as it carves its journey from the Spanish border in the east to the city of Porto in the west.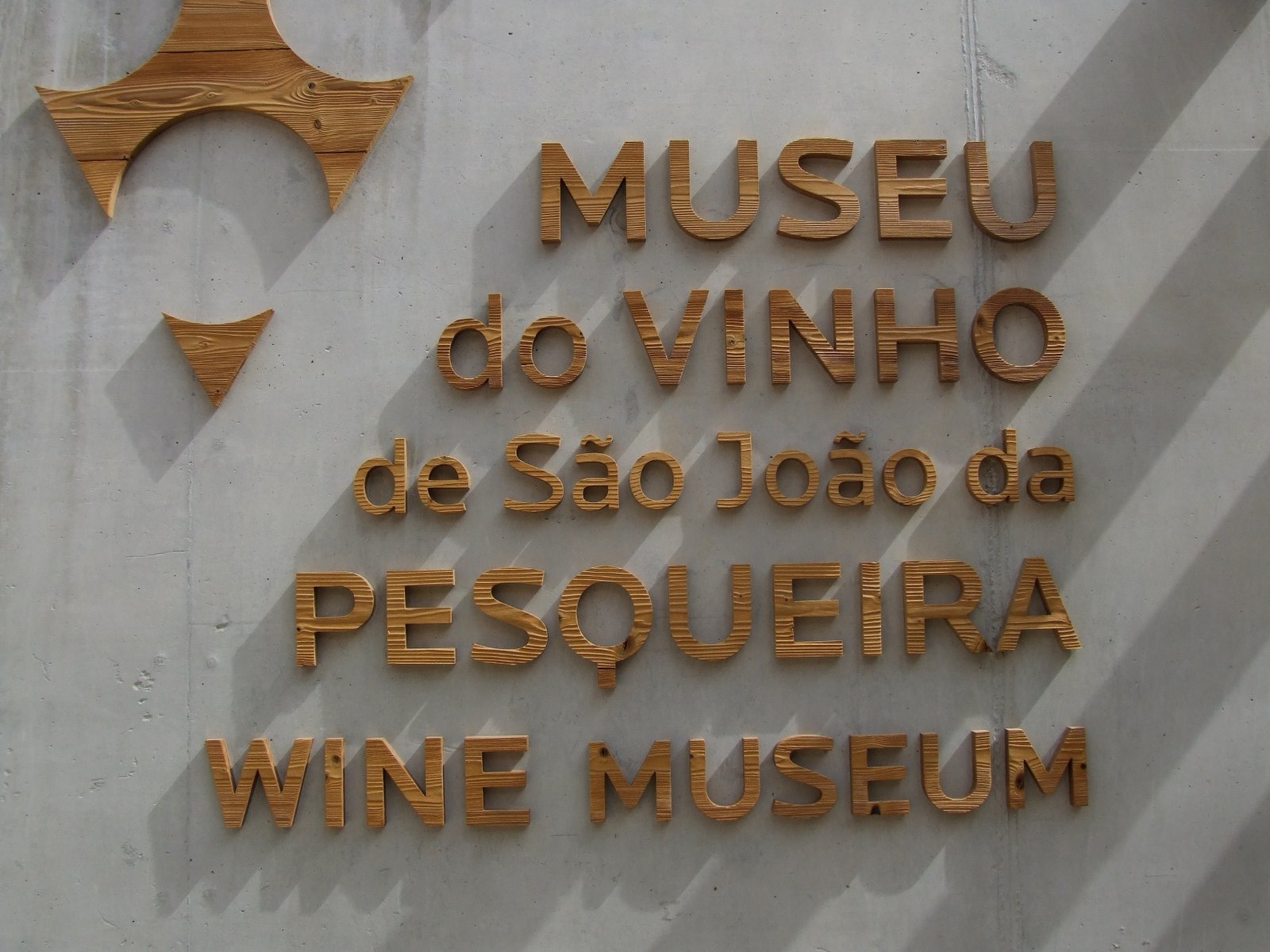 [wp_ad_camp_2]
It was on this river that the famous rabelo boats carried the wines to the far-off city ready for transportation across the seas to spread their fame far and wide. The rabelos may be gone but the river is still the artery which brings life to the surrounding lands.
Back on the train to Lisbon my head raced with stories.
I remembered the first morning waking at the Montanhas do Douro Resort and Spa; of sliding open the balcony doors of my stone-cut cottage and facing the rolling hills and blue skies of the Douro Valley for the first time, a cuckoo calling from the tree tops on the hill, a meadow bursting with spring flowers and the flutter of a thousand butterflies. I remembered the owner, Isabel Caetano, arriving with breakfast in a wicker basket and the sheer serenity of eating al-fresco with only birdsong and the constant hypnotic drone of bees for company.
I remembered my boat-trip on the flat-calm river with Viktor and Eduardo, of seeing the Quintas perched high on every hilltop, the winery name emblazoned on shining white walls for all to see; Taylor, Sandeman, Ferreira and other luminaries of the Port Wine industry. I remember Viktor's constant laughter and good-humour as he piloted his boat through the narrow rock-lined gorges and out into the vast expanses of open water.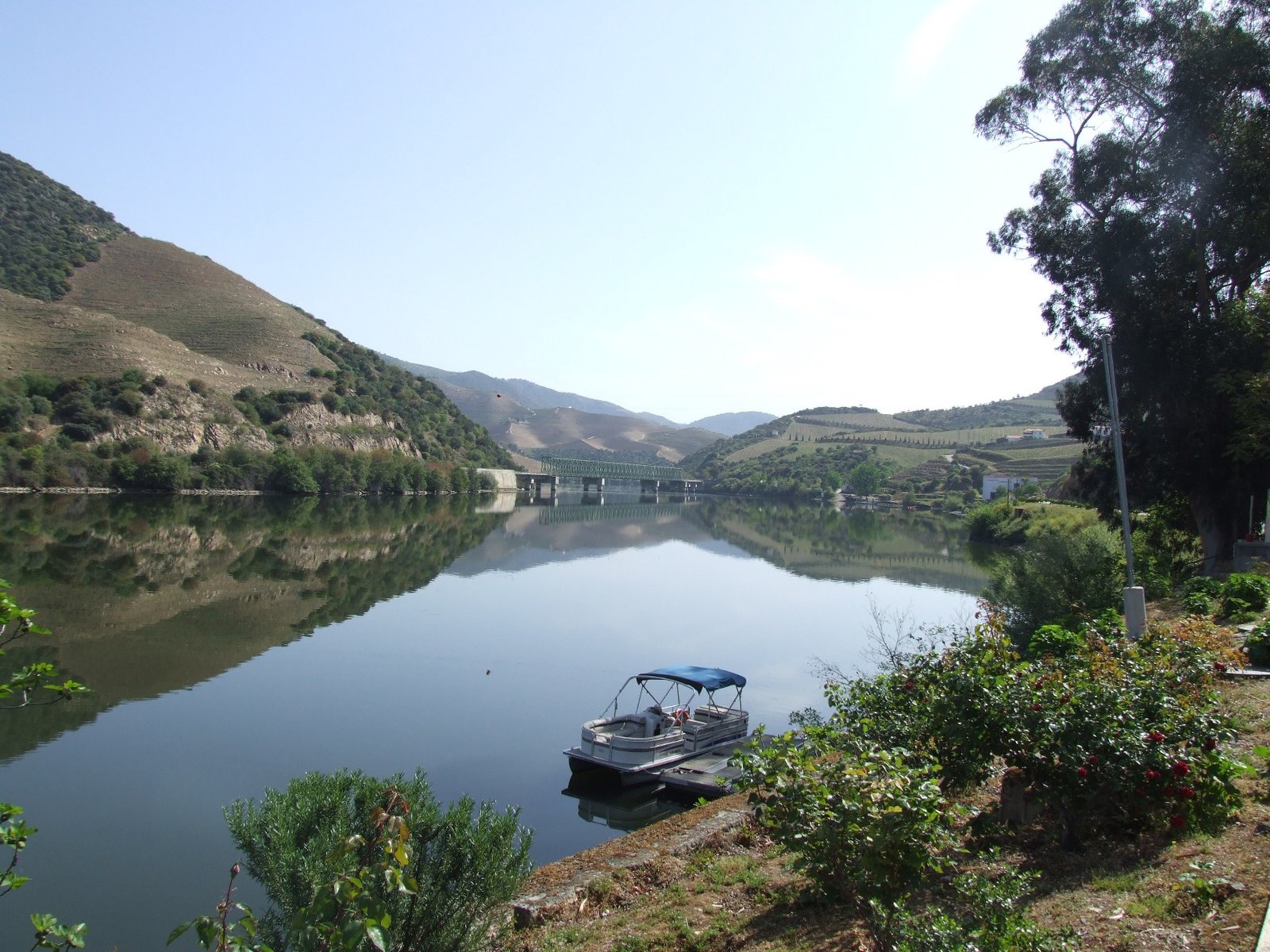 [wp_ad_camp_2]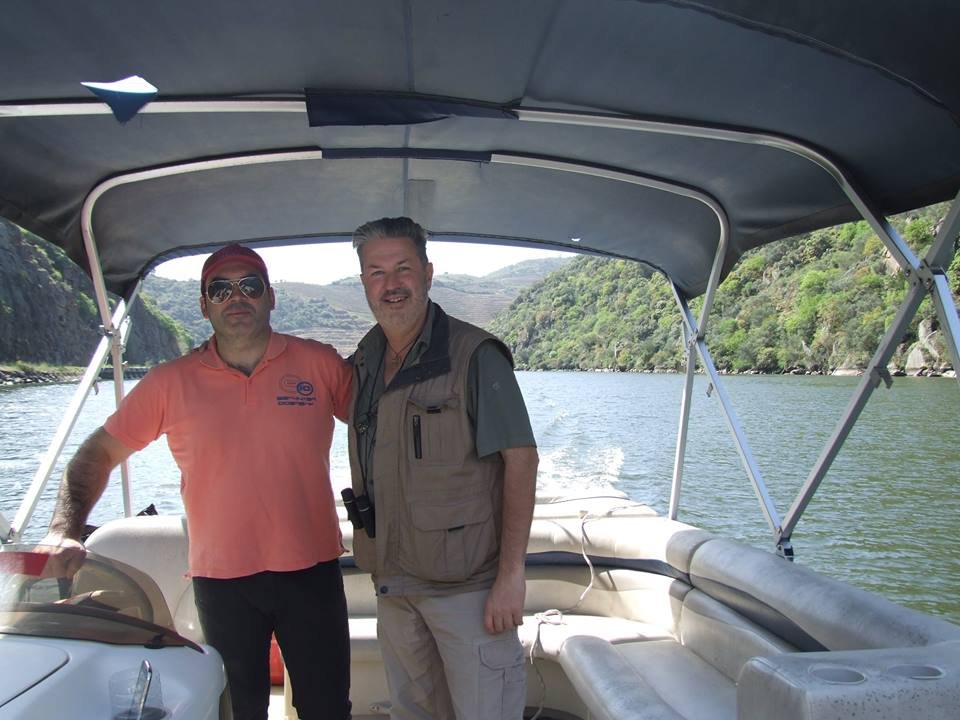 The story of Joseph James Forrester sprang to mind.
Forrester left England for the city of Porto in 1831 where he took up a position in his uncle's Port Wine company. Forrester quickly took to his new home and threw himself headlong into a project to map the course of the Douro River and its navigation. In the process Forrester produced one of the most important maps in the history of Portuguese wine and port production.
Through his devotion to the practices of wine and port production, and through his unfaltering work to preserve the integrity of production and the region itself, Forrester was lauded as a hero and give the title 'Baron' by Ferdinand II of Portugal.
[wp_ad_camp_2]
But on a fateful afternoon in 1861, on the very river he had managed to chart so importantly, in the company of a local noblewoman D. Antonia Adelaide Ferreira – also known as Ferreirinha – tragedy struck. The couple's boat overturned in turbulent water and the Baron drowned while Ferreirinha survived. It is said that the reason for their deaths and survival was due to the Baron's pockets being full of gold coins which sent him to a watery grave. The reason for Ferreirinha's survival is said to have been due to her layered petticoats filling with air and acting as a personal life raft which delivered her safely to the shore.
As the train edged ever closer to my destination, we passed an orchard. Immediately I remembered António Vicente at his vineyard, Quinta do Soque. His thick greying moustache quivering as he spoke.
"They call me crazy. The Spanish visitors when they come here." António chuckled childishly. "You see, I also grow apples here along with my vines." He stands and points to a place hidden beyond the rolling ridge of the next hill. "They call me crazy because I can also produce cider, and only the Spanish can produce cider," he added with a sly and humorous wink.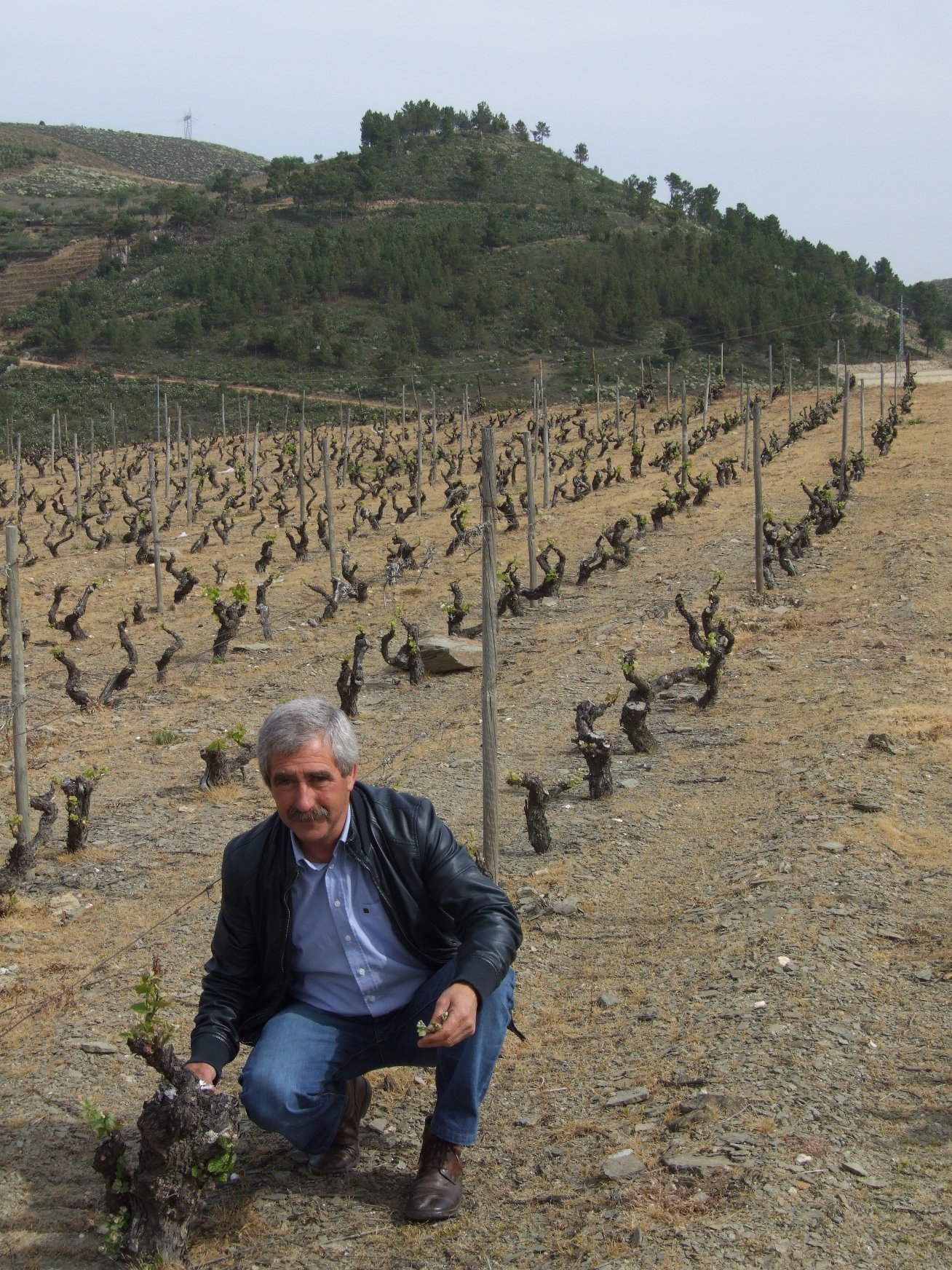 The Spanish ask me, "How is it possible to produce apples in this soil?" and I tell them, "My friend, give me water and I will produce apples in the desert – and what's more, they will win a prize."
Days later, and miles apart I could still hear his infectious laughter ringing in my ear.
I also remembered Cláudia Quevedo and her bubbly enthusiasm at the Quinta Senhora do Rosário. How she had shown both I and Eduardo around the winery gushing with pride and knowledge. At the end of the tour she stepped closer and almost whispered like a cheeky schoolgirl, "Would you like to taste something very special?" With that she disappeared behind an immense wooden barrel and returned carrying a large jar. She poured the jar's contents into three tiny Port glasses and winked. "This is the best Port you will ever taste," she said, staring at the contents of her glass like an alchemist at gold.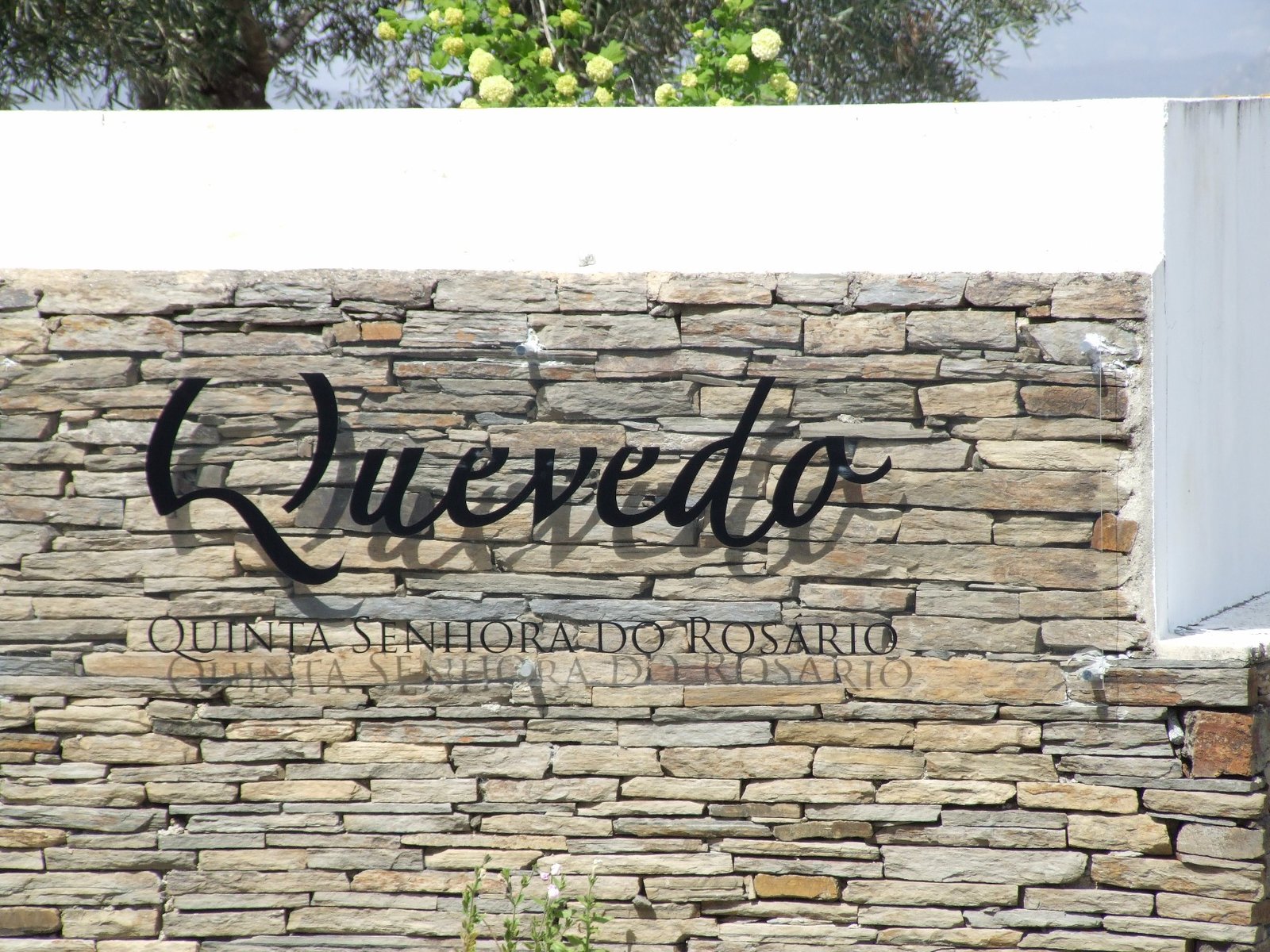 She hadn't lied, and if it is possible to taste love and passion in a drink then that is exactly what I tasted that day.
But amongst all the breathtaking landscapes I had seen, the food and wines made with passion, care and respect of culture and tradition it is the people who have made their fondest mark on my time in São João da Pesqueira and the heart of the Douro Valley.
Over dinner on my final evening in the company of strangers who had taken me amongst them, I felt a true feeling of being at home. As we dined on the typical speciality of the city of Porto, the Francesinha, we shared stories from our lives, played jokes on friends (let me apologise now Paulo), and talked like we known each other for all our lives, I realised that what I had heard was very true.
There is always a welcome in the Douro Valley where 'You are greeted as a visitor, but will leave as a friend'.
On the platform in Lisbon I have only one thing left to say, thank you Eduardo, and thank you my new friends.
[wp_ad_camp_2]
Disclaimer :
Brendan Harding travelled to São João da Pesqueira as a guest of the São João da Pesqueira Municipality. All opinions independant and belong to Brendan Harding. All photo credits to Brendan Harding
What to stay in São João da Pesqueira 
Montanhas do Douro – Paredes da Beira – Self contained luxury stone-cut cottages, resort and spa set in a delectable position overlooking the vineyards of the Douro Valley – pt-pt.facebook.com/pages/Montanhas-do-Douro/181789598534054
Hotel Pesqdouro – São João de Pesqueira – Tidy family-run hotel in the centre of the historic town of São João de Pesqueira – hotelpesqdouro.no.comunidades.net/
What to eat in São João da Pesqueira 
Toca da Raposa Restaurant – Ervedosa, São João de Pesqueira – Mixing elegant fine dining with traditional tastes and superior quality and service. A gem of a restaurant –www.tocadaraposa.com.pt/
Restaurante Cantiflas –  Rua Nova 13, Espinho, São João de Pesqueira – Run by Tiago Fernandes and specialising in inventive traditional meat and seafood dishes, don't let appearances deceive you; the food here is top drawer.
Café São João – Rua da São João, São João de Pesqueira – Sample the typical 'Porto' dish of Francesinha (and local wines of course) in a relaxed and immensely friendly atmosphere in the centre of São João de Pesqueira.
Selected Wineries and Visits in São João da Pesqueira
Quinta Do Pessegueiro – quintadopessegueiro.com
Quevedo Port – quevedoportwine.com
Quinta do Fonte Nova – quintadafontenova.com
Quinta do Soque – dourofamilyestates.co.pt
What to do in São João da Pesqueira 
Wine Museum – Av. Marques de Soveral, 79, São João de Pesqueira
Visit the village of Trevões / Museum and Church – Giving a well-structured insight into the history, culture and religion of the São João de Pesqueira region.
For more information on the region of São João de Pesqueira, visit – discoverdourovalley.com
Brendan Harding
My name is Brendan Harding and I was born and raised in Ireland – that small teddy-bear-shaped island which clings to the edge of the European landmass.
All author posts