Between the exit to Vale do Rossim and the exit to Penhas Douradas stand the last example of the roadside "Serra da Estrela" goodies shacks. The product of the "tour bus day trip" that flagellated this mountain since the start of the last century, these sheds practically lined the N232, the artery of Serra da Estrela until they were outlawed a few years ago. The buses don't stop offload their passengers for a 15m shopping spree anymore, as these were also forbidden to go up the mountain (thank god).
Now their business comes from the occasional passing tourist who seeks to get something authentic. Here the price of the wool slippers is still haggled and you can be sure that the cheese comes straight from the shepherd. As a bonus you get a shot of homemade Aguardente de Zimbro (Juniper brandy) infused with wild juniper, Judite and Roberto picked from the mountain themselves.  Apart from all the kitsch and colorful items on overloaded shelves, there is some nostalgia to this place and to the couple who defiantly remain truthful to this obsolete way of business. Especially in the light of the new reality that is changing the face of tourism in Serra da Estrela. So in a way, the "Ti Branquinho" shop is a kind of Serra da Estrela Heritage.
Just a couple of kilometers down the road lies the groundbreaker of this reality. A wealthy bank lawyer from the capital, together with his wife a retail marketing executive, bought a dying hotel and transformed the Casa das Penhas Douradas into a world reference within Mountain Design Hotels in 2011. 3 years and a heap of travel and design awards later they were closing for 6 months to add another 10 rooms to its portfolio. An even more impressive feat, considering that no one in the modern travel world was even aware that there was a beautiful mountainous area called Serra da Estrela.
In addition to all the amenities that the modern travelers require, there was a singular bet in giving a new shape to what the Serra da Estrela had to offer. They worked with local guides to create their own hiking trails which start and finish at the hotel, they launched their own local food brand featuring ingredients from the mountain and most importantly they made Burel a design fabric. For those of you who are not familiar, Burel is a thick wool fabric which is dipped in soapy hot water after it's weaved and the local's own Serra da Estrela Heritage. The wool fibers curdle and further interlock with each other, providing this fabric with unparalleled temperature insulating and water repelling characteristics. However, this treatment adds roughness to the to touch feeling of the fabric, meaning that it can only be used as the last layer of clothing.
Until João Tomas and Isabel Costa looked at the potential of Burel, this fabric's only purpose was to make outerwear and protective clothing for inhabitants of the mountain including shepherds.  Adding Portuguese creativity and design, Burel is now considered a fashion fabric in Portugal giving shape to dresses, shoes, bags, covers, sofas and many other design objects. This new thirst for a national produce gave some life back to the dying wool industry of Manteigas and of Serra da Estrela, with The Burel Factory having shops in prime locations in Porto and Lisbon.  Casa das Penhas Douradas is like a shining star on the top of the mountain. It shows the way forward, showcasing best that the Serra da Estrela has to offer to cosmopolitan guests who enjoy comfort and style and are not purely price driven.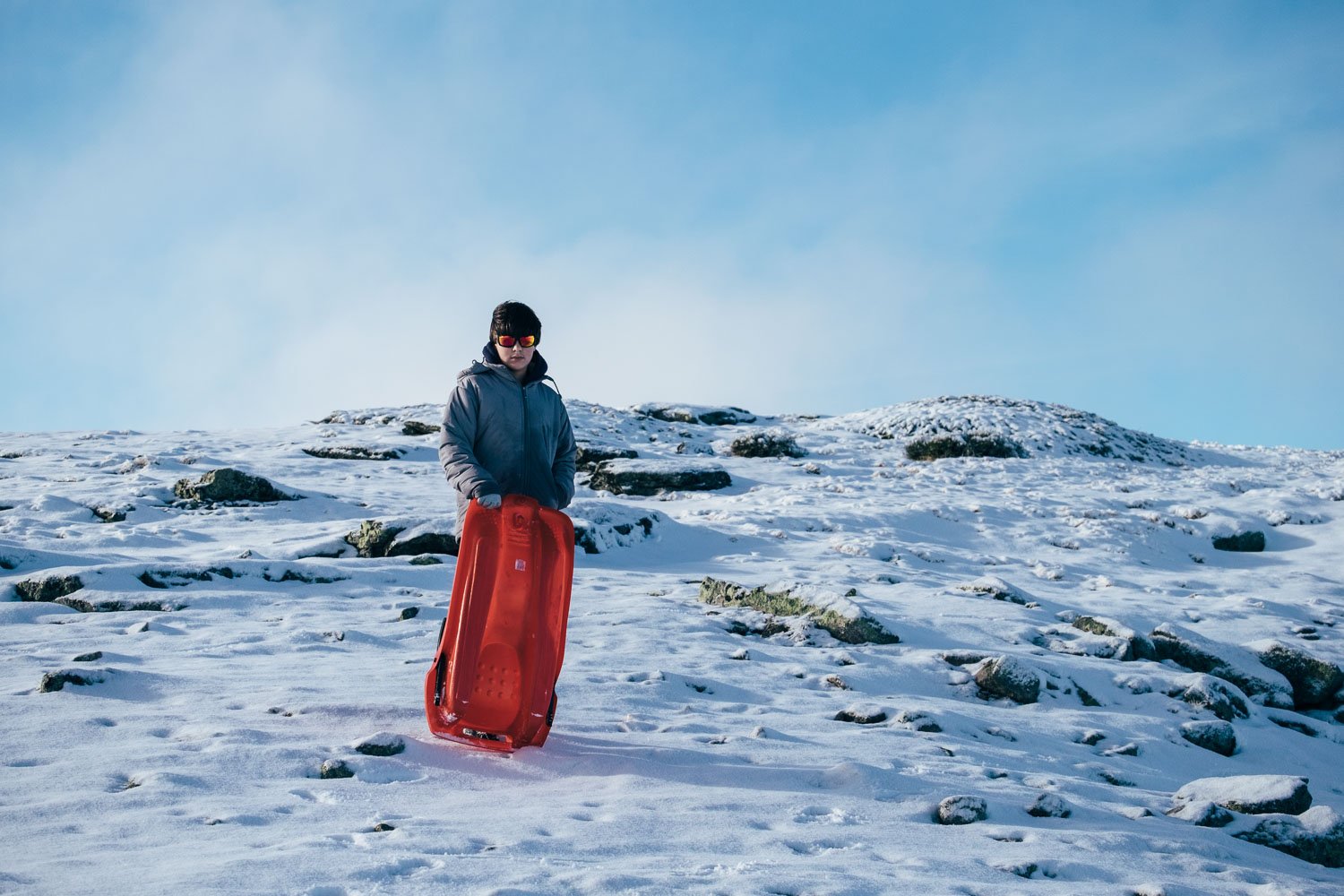 Local restaurants started paying attention to the increasing numbers of international tourists and started adjusting their menus to please others than just the local population. Leading this charge is the Vallécula restaurant in Valhelhas with its attentive service, local flavors, and an extraordinary wine cellar, it is a mandatory place to add to the list of local restaurants one must try in Serra da Estrela.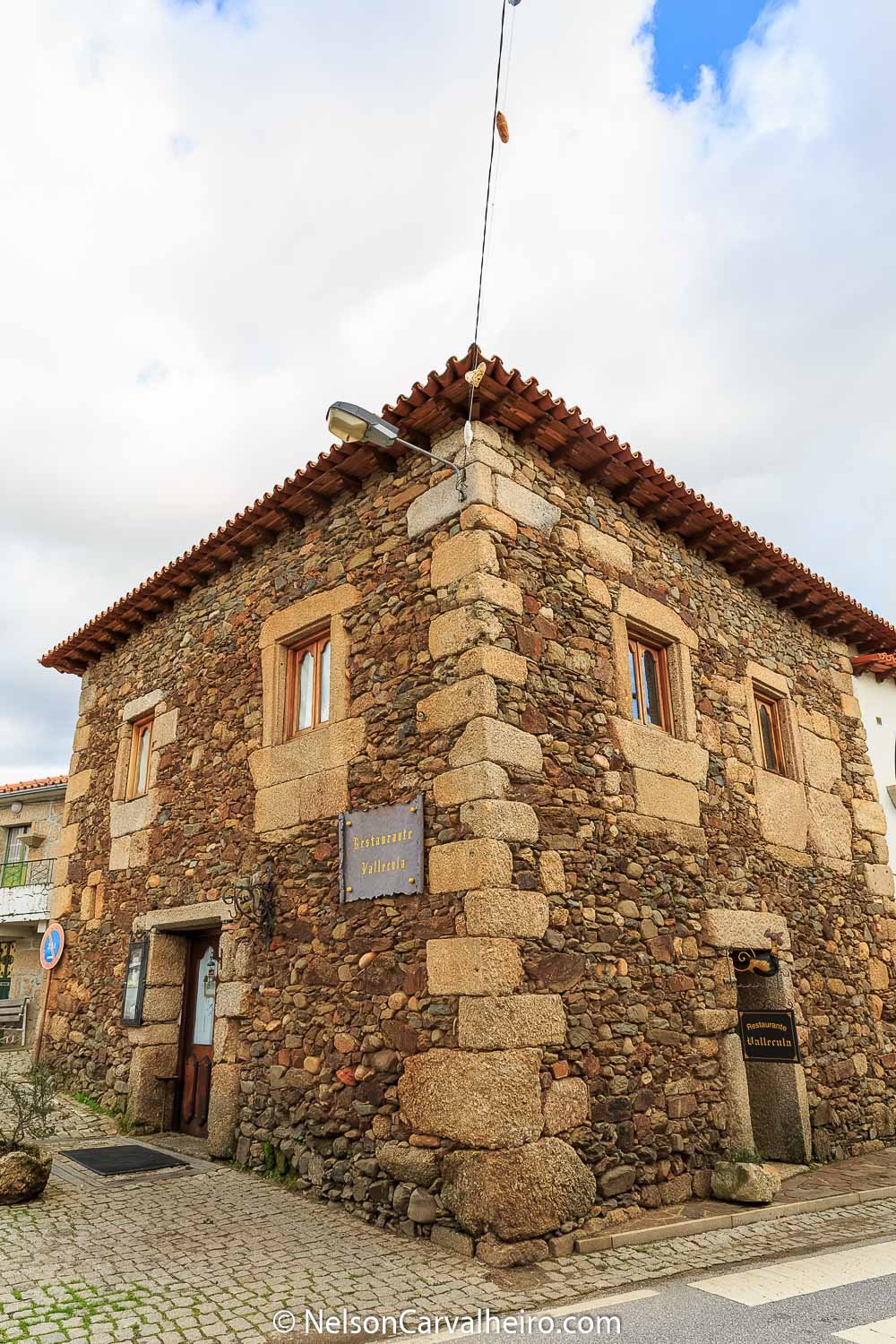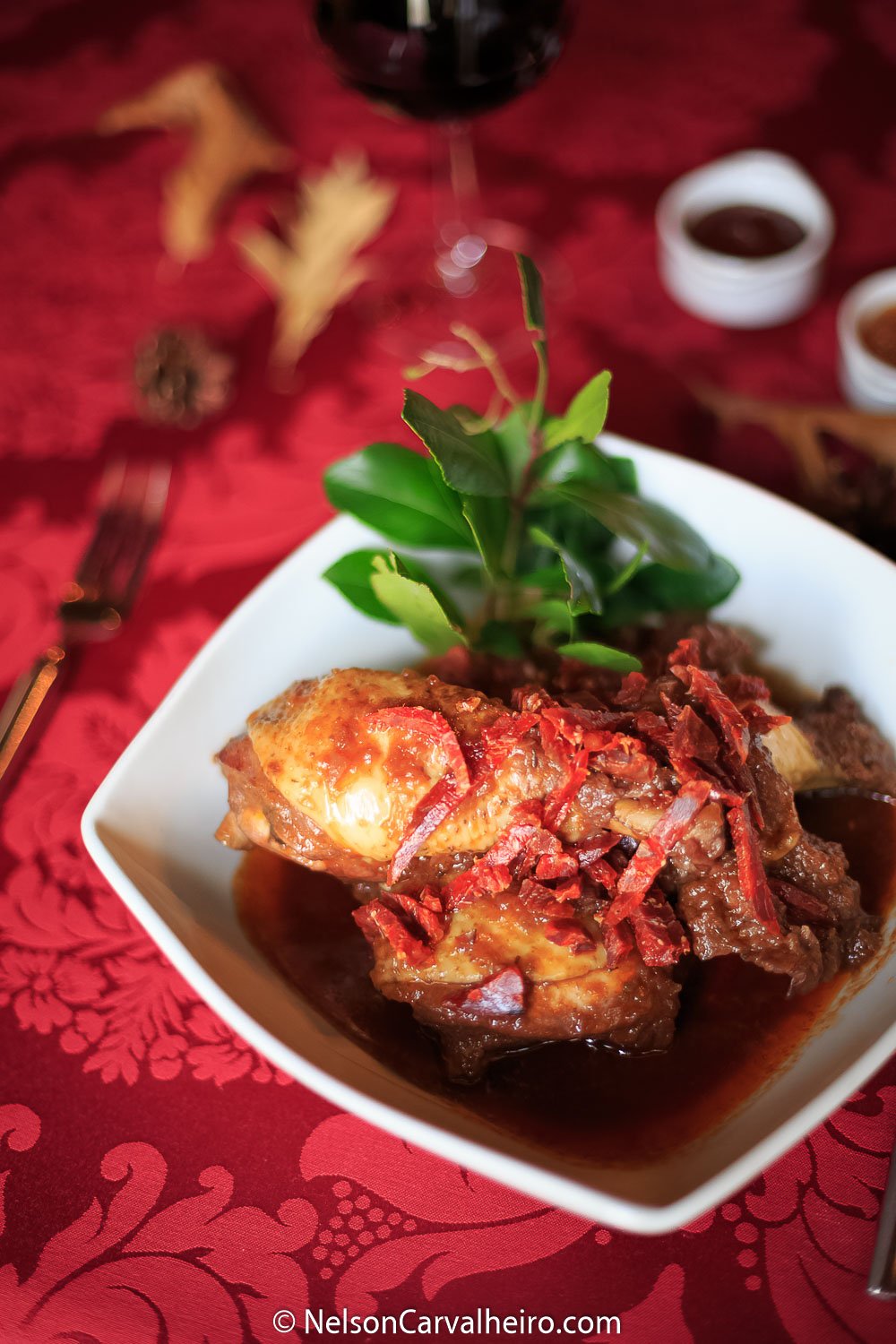 A number of local guides have established themselves as local experts, namely in hiking and adventure tourism. These are local, well educated, English speaking youngsters who thrive on guiding you through the best nature has to offer.
The bottom line and the common denominator of this new age of Tourism in Serra da Estrela are that, unlike another mountain region in Europe, this does not need snow to be enjoyed. So no matter if in winter of summer, the Serra da Estrela has always plenty of Natural beauty to offer.
Serra da Estrela Heritage
Portugal's most iconic mountain is a deserted one, allowing its visitors unprecedented access to all the Serra da Estrela Heritage. More so, it provides you a glimpse into an almost uninfluenced Portugal. You see it's not only its territory but also its people who are raw too. Forgotten for many years by the ruling powers of Lisbon, this area was pretty munch always left to run on its own. It was only in 1881 – 700 years after Portugal was established as a country, that the establishment decided to send as an expedition to Serra da Estrela, basically to document what is out there. Until then this territory was the subject of myth and legends involving the supernatural and even werewolves. It's people, known for living off the land, were considered as peasants, farmers, uneducated and not belonging in the modern world, but you see, this is where I find its beauty. They have preservation their culture, keeping ideas, traditional customs and behaviors of their ancestors.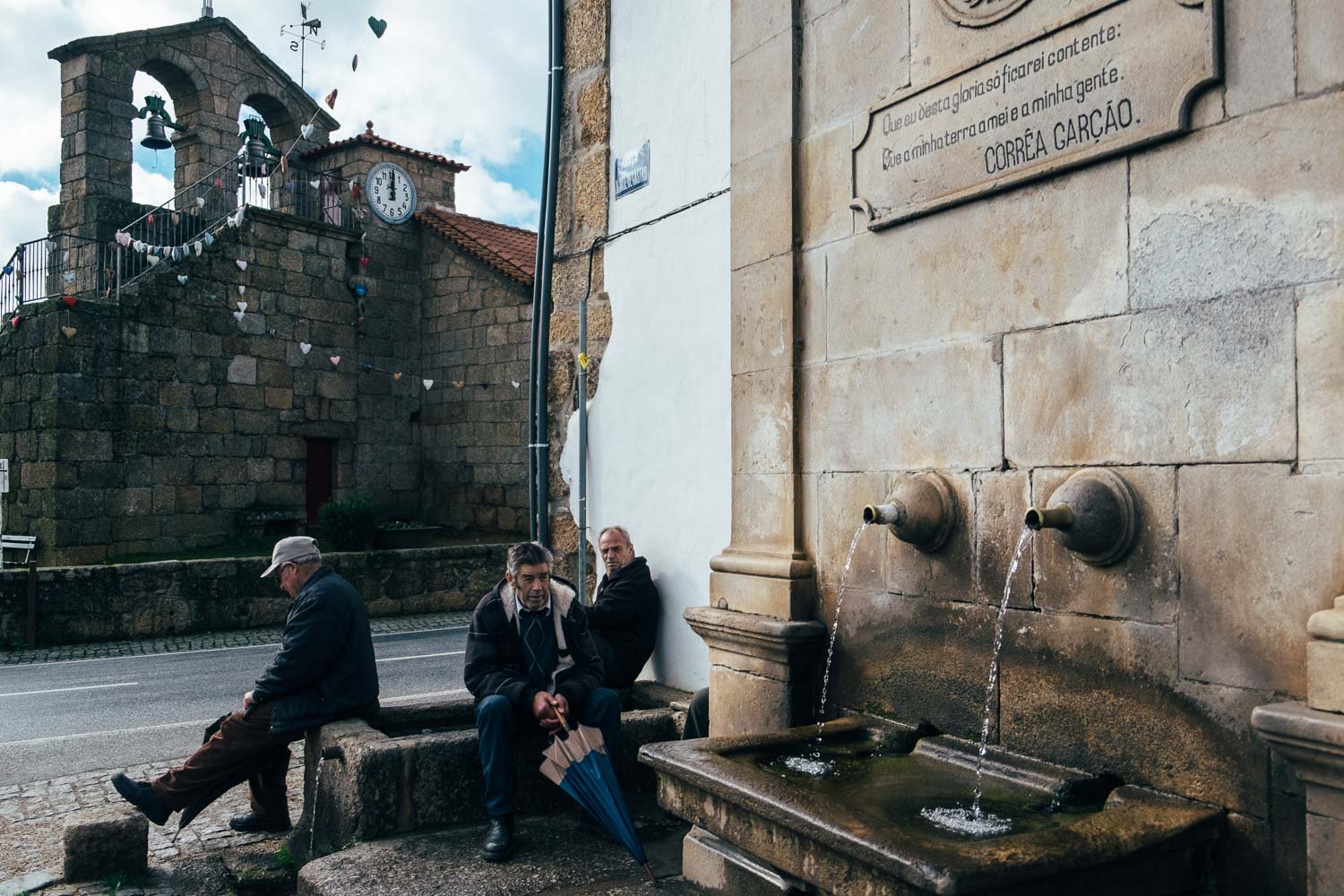 Serra da Estrela Heritage Villages
Folgosinho
Meet Lino and Lino. Despite having the same first name, and both being born in Folgosinho and having both emigrated to France, there is no family relation. In this very moment this photo was capture and before we knew all of the above e just saw two Portuguese elders, sitting in the Folgosinho village central square, enjoying some after lunch Aguardente Velha de Zimbro (aged Juniper Grappa), or teambuilding as they call it.
Linhares da Beira
Linhares da Beira is a 12th-century medieval village boasting unequaled architectural and artistic diversity, as a legacy from different ages. It received its first charter from King Afonso Henriques in 1169. It was only later in the reign of King Dinis that its imposing castle was built, the village's masterpiece and main attraction today. Wandering around the streets of this museum village is traveling back in time to its history and feeling the breeze from the Mondego Valley brushing your face.It is an imposing building belonging to the line of fortresses in Beira. This important defensive construction was started at the time of the founder of the dynasty to protect the eastern flank of the territory from possible enemy attacks. Other such castles include Marialva, Moreira de Rei, Trancoso and Celorico da Beira, among others.
Shepherd Life
Herminio, the last shepherd of Serra da Estrela
The road that leads to Casais de Folgosinho and the nearby Lady of Assedasse church are as dead silent as they are green. The protection from the surrounding mountains lends this plateau a late arrival and early departure of sunshine. A carpet of lush green rectangular pastures provides the necessary protection for herds and shepherds to graze the sheep and goats amidst the harsh climate of winter. Cradled in the north front of the Mountian, this is place Herminio, the last shepherd of Serra da Estrela calls home. His mother gave him this name, in honor of the ancient roman title given to these mountains. Afar, across the stream which will later become the biggest river in Portugal – the Mondego, a cluster of beige and black dots denounced the presence of Herminio and his herd.
I still can't get over how peaceful this place is. So peaceful that even our own voices seem do disturb us. Herminio enjoys it. He is 40 years old, and since a young boy his 14 hour work day hasn't changed much. Getting up in the dark, eating a piece of bread and cheese ,milking the animals, taking the herd out to graze, watch them for 6 hours, a piece of wild boar smoked ham and some red wine for lunch, return the herd to the stable, milk the animals again, eat a soup for dinner and going to sleep. 365 days per year, walking several kilometers per day, season after season, year after year…You can't ask a shepherd how many sheep he has because this would be like asking any other person, how much money they have on their bank account. It is the sign of richness. They don't like to give this kind of information.
It takes guts to be a shepherd in the Serra da Estrela. This is why Herminio is the last of them. No youngster want to take on this kind of life, no woman wants to dedicate herself to the shepherd life, so Herminio's fate is a lonesome and repetitive one.  He confesses that he thought about leaving on a number of occasions, only to discard that thought to the sight and liberty that "his land" can give him. Nowhere else would he find the liberty and awe that this landscape gives him. Regardless of the world's appeals beyond the hills.

Dinis, the youngest shepherd wannabe in Serra da Estrela
Meet Dinis. Not only he is at the top of his class in school, he loves being a weekend Sheppard. Probably the youngest herder in Portugal, he refuses to be sucked into the screen of his mobile phone and gracefully accepts his family's open-air Serra da Estrela heritage.Dinis is smart.
I wish more kids were like Dinis.
Unlike Herminio, Dinis was born already in a world that looks down on his own family Serra da Estrela heritage. Herminio wasn't given a choice when he was young, he simply followed through on what was expected of him. Dinis embraces the reality that is laid out in front of him, is what is apparently is as much of a conscious choice as a 10-year-old can have. I am sure he will change his mind in the future, but for now, we call all enjoy the fact that he did not let himself be captured by the frivolity of modern life.
This Serra da Estrela Heritage post is a part of a series of 8 posts I wrote based on my journey to Serra da Estrela on January 2016. Please find the links o the other articles bellow:
Serra da Estrela Adventure Sports
Casa das Penhas Douradas Design Hotel
Disclaimer: 
This Serra da Estrela Food and Wine post was written as part of my ongoing collaboration with the Centro de Portugal Tourism Board. All opinions are my own. Photo credits to my inspiring friend Emanuele Siracusa.
Disclaimer: 
This Serra da Estrela Heritage post was written as part of my ongoing collaboration with the Centro de Portugal Tourism Board. All opinions are my own. Photo credits to my inspiring friend Emanuele Siracusa.