The artist Vasco Fernandes, or Grão Vasco (Great Vasco) as he is better known, has left a legacy throughout the beautiful Portuguese city of Viseu. Situated in the heart of the country's Centro region, and nestled deep in the heart of the Dão wine producing region, the city exudes an air imbued with all things cultural, creative and aesthetic. The Grão Vasco museum, located in an airy square adjacent to the Misericórdia Church and the Cathedral da Sé, is a legacy to the works of one of Portugal's most important artists. The artist, who was reputedly born in the city, was a 16th-century renaissance painter of religious art whose fourteen magnificent works of biblical theme were all painted for the nearby cathedral, and are all on display in this sparse but hugely important museum.
Viseu – A city alive with art
His paintings have all been classified as a 'National Treasure' were painted under the influence of the Dutch masters of the time. So popular are his artistic creations the museum saw over 90,000 visitors come through its doors in 2015. The highlight for almost every visitor are the four great altar paintings of St Peter on his papal throne, St. John the Evangelist with St. Andrew, St. Bartholomew with St. Thomas, and St. Paul and St. Tiago. Grão Vasco also created four large masterpieces of Calvary (divided into good and evil), the Baptism of Christ, Pentecost and the tongues of fire, and the painting of St. Sebastian the martyr. He also was commissioned to paint a 'Last Supper' for the parish Bishop, D. Miguel da Silva's private dining room. Throughout the beautiful old town of Viseu cafes, restaurants, souvenir shops and much more are named in this famed son's honour.
The heritage of the arts appears to be a thing of great pride in this city  – which was twice voted the best city to live in Portugal. In the city's narrow streets you will find artists, craftspeople and artisans at work in small studios, whose doors are thrown wide open and visitors are welcome.
Muralhas da Sé Restaurant
Even in the city's restaurants, such as Silvério Ferreira's  'Muralha da Sé the production and presentation comes as an art form, not just to be appreciated gastronomically, but also aesthetically. Local black pudding (Morcela) is served up with triangles of delicious pineapple marinated in Port wine. Mouth-melting dried hams set alongside delicate crackers, cheese and oranges, octopus with boiled baby potatoes, crispy roast pork served with spinach and golden roasted potatoes, followed by sweet desserts of fresh fruits and velvety textured pastries. All served, of course, with a rich and spicy local Dão wine, Morgado de Silgueiros 2013. It seems this appreciation of artistry is everywhere.
Maria Xica Restaurant
Located in the heart of Viseu's Historical Center, Maria Xica Restaurant offers a young, relaxed and informal atmosphere to local and tourist patrons. It is an example of the young new ideas bringing the heritage and the historical center of Viseu back to life by offering traditional values and food in a modern, light and international manner. Here you can taste the famous Pica Pau (sauteed beef sirloin with pickled vegetables) , cod fritters, seafood bread soup, or the vegetarian salad, among other delicacies. The local stewed veal – Vitela á Lafões steals the show.

Jardins Efemeros Arts Festival
Each year the city burst to life through the Jardins Efemeros arts festival, run by the gushingly passionate Sandra Oliveira. In her backstreet office-come-workshop, cluttered by artworks, prototypes, and design ideas, in all stages of readiness, and surrounded by a group of young volunteers, Sandra, the festival director, declares honestly of the festival and its preparations, "…it's very emotive for me." There were almost tears in her eyes as she said this, and I could feel she meant it deeply. "My goal is to make my city better," she continues. "Not what it is, but what it can be. We are trying to establishment an engagement with all people through the arts. Bringing people together in public spaces and discovering what citizenship really means."
She talks rapidly about the workload placed on her shoulders, of the 16 hour days, of the lack of funding, of the lack of co-workers, but never with a trace of complaint; there is always praise for the assistance, any assistance, from wherever it comes. Speaking of plans for this year's spectacle (July 1st to 10th) which is designed on the theme of 'Time', she glows as she mentions art exhibitions, light and sound installations, the transformation of public spaces, musical events, theatrical productions and of the 300 tons of plants which will be added to the city's spaces to create the canvas which will see over 100,000 visitors arriving in the city over the course of the festival.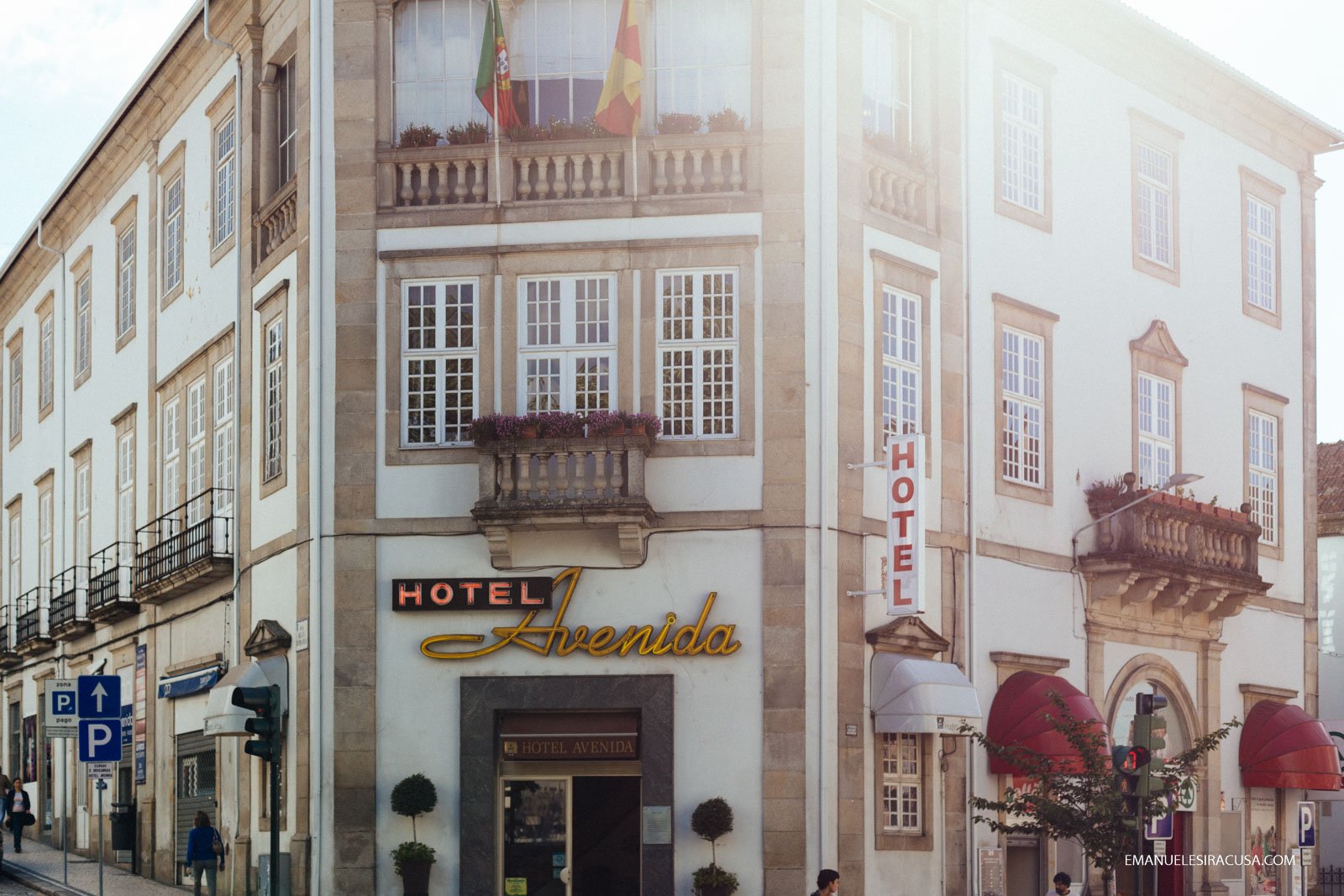 The festival, she explains, is about inclusion. "We are trying to integrate the freedom of thinking among our people. It is a time for all ages and for all social standing. We have Braille workshops and events which include all races, genders and people from all walks of life. We already have the sun, good food, and wines, so now we're trying to get better, ourselves, each day." I think that what was started by the artist Grão Vasco back in the 16th century has permeated the centuries and his spirit is still alive and well, and coursing through the veins of this highly passionate lady. As I left I asked one last question if she had a choice, would she wish for more funding or for more people to help her. Her answer came instantly, "more people", she said with a tired smile. I hope she gets her wish, she deserves it.
Walking through the many leafy squares in the city's old town, I couldn't but help noticing, with a new appreciation, how perhaps art and the artistic heritage has affected the well-being of the city. The inhabitants certainly seemed a lot happier than many other places I've visited, the air seemed clearer and the light seemed brighter. You, people, are being encouraged to return to the old city through the renovation of the centre's long-neglected old homes, and with them comes a living vibrancy to the place.
Viriato and the Lusitanos
Viseu is also famous as the home of an ancient warrior, Viriato (there are even pastries named in his honour), who united the Lusitanian tribes and protected the city from the Roman invaders. Along with the artistic heritage left by the artist Grão Vasco, I got the overwhelming feeling that Viriato, the warrior, and protector, would be pleased that the legacy he left behind him has grown and still thrives to this day.
This Viseu in Centro de Portugal post is a part of a series of 7 posts I wrote based on my journey to Beira Alta in May 2016. Please find the links o the other articles bellow:
Beira Alta in Centro de Portugal
Côa Valley in Centro de Portugal
Historical Villages of Centro de Portugal
Casa da Cisterna in Centro de Portugal
Casas do Côro in Centro de Portugal
Disclaimer: 
This Viseu post was written by my inspiring friend Brendan Harding as part of my ongoing collaboration with the Centro de Portugal Tourism Board. All opinions are my own. Photo credits to my inspiring friend Emanuele Siracusa.
Brendan Harding
My name is Brendan Harding and I was born and raised in Ireland – that small teddy-bear-shaped island which clings to the edge of the European landmass.
All author posts