With the Portuguese capital becoming an increasingly fashionable destination, it is important to know which are the best Portuguese boutique shops in Lisbon. The products available in international stores, even the most exclusive, are equal throughout the world. With this guide to the best shops in Lisbon, you are guaranteed to buy something unique in the world. From music, clothing, shoes, hats, beauty products and gourmet, most of these products are made by hand, using the knowledge that has been passed along the family, generation to generation.
Best Boutique Shops in Lisbon
Companhia Portugueza do Chá
Rua Poço dos Negros 123,
1200- 337 Lisbon
According to the history books, tea was introduced  to the English by the Portuguese Queen Catherine of Braganza, in 1660. It took just a few years for the British to go from finding this "flavored water" a strange custom to making it the defining icon of their culture. The Companhia Portugueza do Chá is a store with more than 100 varieties of tea, favoring the tea plant leaf without any added preservatives. There are teas from China, Taiwan, India, Sri Lanka, Japan, and the Azores. The Portuguese Gorreana tea, is grown in the island of São Miguel and is the only tea produced in Europe. In addition to tea, there is teapots and porcelain for sale.

Sapataria do Carmo
Largo do Carmo 26
11200-092 Lisboa
It is one of the oldest shops and most emblematic "handmade shops in Lisbon", Sapataria do Carmo was founded in 1904.  Located in Chiado, in the heart of the city, the letters in iron, the velvet sofas and old numbered boxes are the ideal environment for choosing a pair of classic Top quality shoes. All hand and custom made by the best national shoe craftsmen. Sapataria do Carmo belonged to the Paulo da Cruz family for over 3 generations, having been sold in 2012 to a group of four young entrepreneurs, all from the same family. They brought a new glow to this charismatic store in Lisbon.
Chapelaria Azevedo Rua
Praça Dom Pedro IV, 73
1100-202 Lisboa
It is the only store in Lisbon specialized in selling hats, with its history starting in 1886 by Manuel Aquino Azevedo Rua. He was a wine producer from Porto who was forced to leave the terraces of the Douro because of the devastation caused by the phylloxera plague. With family borrowed money, he came to Lisbon and founded this hat store, since at the time the hat was a mandatory piece in men's clothing. All of the hats are still produced in-house and after all these years, are stull recognized for their quality. Reportedly the poet Fernando Pessoa was a loyal customer of Mr. Azevedo Rua. From the 80s onward the store also started producing hats for ladies with the business being run now by the 5h family generation.
Caza das Velas do Loreto (Loreto Candle House)
Rua do Loreto 53,
1200-241 Lisboa
Known for its handmade candles since 1789, the Caza das Velas do Loreto is located atop of Lisbon's fashionable Chiado district, where you can still feel the deep scent of craftsmanship. The selection is quite as breathtaking as the aroma of citrus, roses, and pomegranate that was burning when I first visited this little wonder. The different dark brown tones of the wood that completely line the shop assert for its bespoke and warm welcoming identity. Rows and Rows of rainbow colored candles come in an assortment of shapes and sizes depending on the season and what is being currently produced
Kolovrat 79
Rua Dom Pedro V, 79,
1250-093 Lisboa
Kolovrat 79 is the clothing store and workshop of Lidija Kolovrat, a fashion designer of Bosnian origin living in Portugal since 1990. She studied film, textile and fashion design in Zagreb before it became the capital of Croatia. These influences are reflected on her designs and on the multidisciplinary space Lidija calls a shop. Set in an old bakery, near the Principe Real garden, you can find  unique pieces of the Kolovrat brand ranging from clothing to accessories and home decoration. The brand and its production are based on traditional techniques,  idealizing exclusive products according to the needs of each client. The patterns and striking stampings are inspired by the symbols of Portuguese culture.
Discoteca Amalia
Rua Áurea, 274
1100- 200 Lisbon
Discotheque Amalia, on number 272 of Golden Street, is an authentic Fado Music temple. The location of this shop can be identified by the loud fado music that is played in loudspeakers at its doorstep. They can be heard throughout the whole street. Named after the Queen of Fado and renowned international artist, Amalia Rodrigues, it boasts one of the largest and most complete Fado Music collections in Portugal. Featuring Mariza, our new Fado Queen, Carminho, Cuca Roseta and Carlos do Carmo just to name a few..
Mini by Luna
Rua Dom Pedro V, 74
1250-094 Lisboa
In the shop with a garden founded by Araceli Piqué, a Spaniard woman who fell in love with Lisbon, you can find clothes and accessories for children and women, as well as toys and items for home decorating. The careful selection of brands mixtures Nordic influences, the industrial style of the Soho district of New York, and Parisian class. For women, there are are brands such as ba&sh, TCN, and Leon&Harper and for kids Bobo Choses, Tocoto Vintage, Babe&Tess.
Skin Life
Paiva street Andrade, 4º- 4a
1200-310 Lisboa
Created by two Dutch and located in Chiado, Skin Life is a boutique dedicated to beauty. It boasts a collection of fine and exclusive brands of perfumes, make-up, cosmetics, and hair. Products coming from the four corners of the world are free from parabens. The store also offers the Spa City, where one can be treated with Rodial products, with Skin Life holding the exclusivity in Portugal to use the products and protocols of this brand. Treatments range from massages the face and body treatments, as well as advanced cosmetic procedures.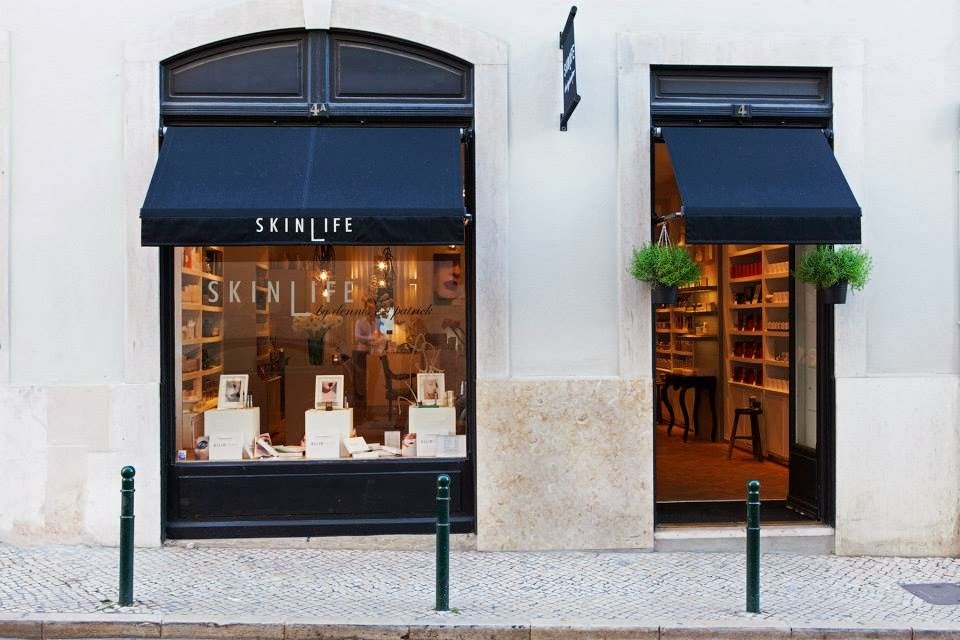 De Castro
Praça das Flores, 46
1200- 257 Lisbon
The De Castro Shop works as an extension of the De Castro restaurant, owned by renowned Portuguese Chef Miguel Castro e Silva and located in the Praça das Flores. This project was born to answer the frequent desire of restaurant customers seeking to buy many of the products they had experienced during meals at De Castro. The store offers gourmet products with the signature of the chef, but also other carefully chosen by him. Wines, gins, sausages, cheeses, preserves, jams or biscuits wafers are some of the products sold.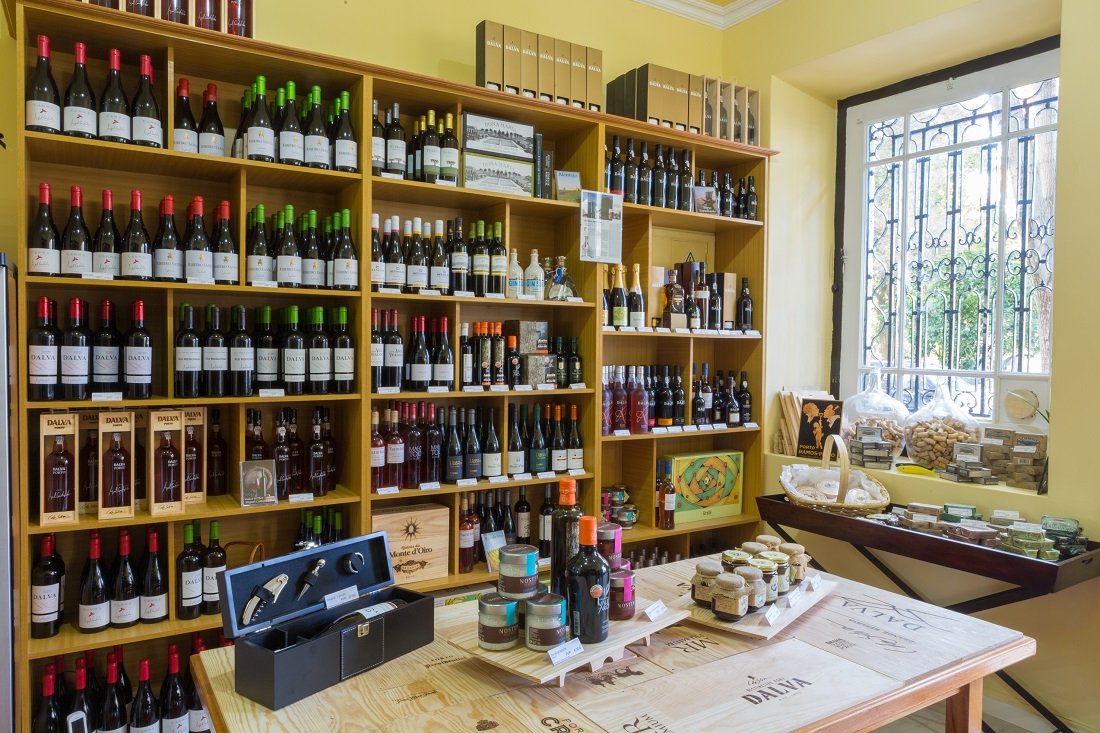 Pimenta Rosa
Pimenta Rosa:
Rua Francisco Metrass, 2a Campo de Ourique,
1350- 142 Lisbon
Cais da Pimenta Rosa:
Travessa Corpo Santo, 15,
1200 – 131 Lisbon
Established in Campo de Ourique in 2008, Pimenta Rosa (Pink Pepper) is a grocery store focused on the best Portuguese gourmet food products. Featuring a special purely vintage Portuguese decoration, you can find various kinds of preserves, oils, canned foods, sausages, and biscuits. Portuguese icons such Bordallo Pinheiro crockery and soaps from Claus can also be purchased here. This such became such a success that the owners decided to open a second store in Cais do Sodre, named Pier Pink Pepper. On the second floor of Pier Pink Pepper lies a collection of over wines 600 wines. All Portuguese of course. Check their website for more information as they have regular show cooking demonstrations and tastings for the public.
Disclaimer :
The Best Boutique Shops in Lisbon article is a part of my ongoing collaboration with Porto Bay Hotels, where I am a frequent contributor to the In Porto Bay blog.  Photo credits to Nelson Carvalheiro, Maria Braga and to the respective properties.