The Book Restaurant is located is on Aviz Street, in downtown Porto, in the space that for decades housed the Aviz bookstore. The Book restaurant is intended as a "living room for friends and customers served by a dedicated staff, where good food is always present. Chef John Mendes created a menu inspired by creativity over traditional Portuguese cuisine.
Books abound — holding the menus, lining the walls — Book Restaurant is a cozy, candlelit and self-consciously literary restaurant. It is an unusual restaurant, original, true to past literary memories, present in details ranging from the decoration of dishes of the letter to cocktails.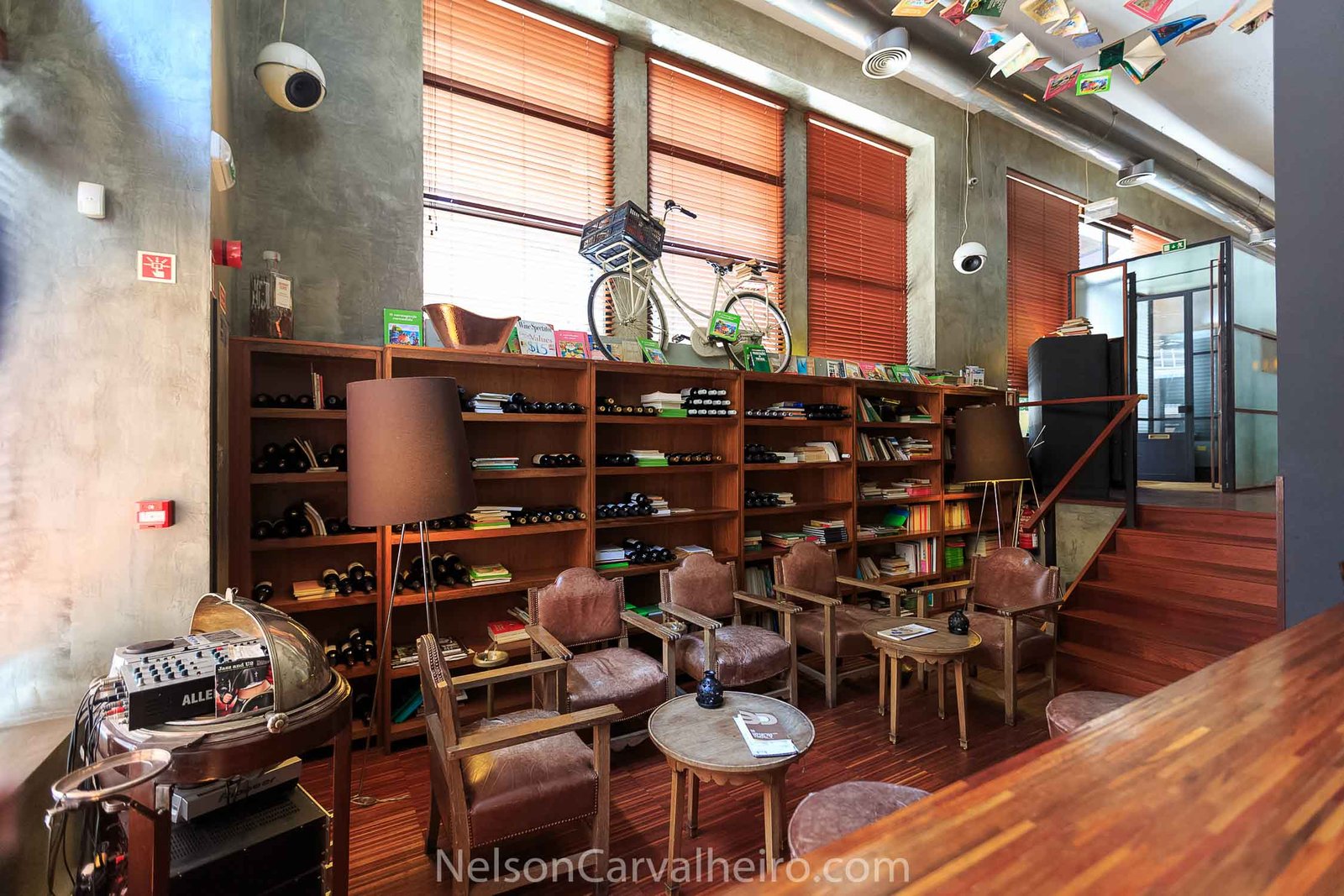 Thanks to nouveau Portuguese cuisine that burnishes prosaic ingredients into poetic dishes, the restaurant is already a best seller. The menu was what might be termed deconstructed Portuguese,  was created to think of those who like to eat well in a relaxed and lively atmosphere. A resident DJ pumps out new age electronic and jazz music to its erudite customers.
The Book Restaurant's decor is unusual, referring to the literary local memories, especially the old card on a shelf full of books whose reading can accompany the meal, and other details as decoration to dishes, cocktails at the bar with writers names , books hanging from the ceiling, the bases of the pots and the menu in book form.There are some of the original posters in the walls and books on the shelves.
Book Restaurant
Mille Feuille vegetable gratin  with balsamic reduction and walnuts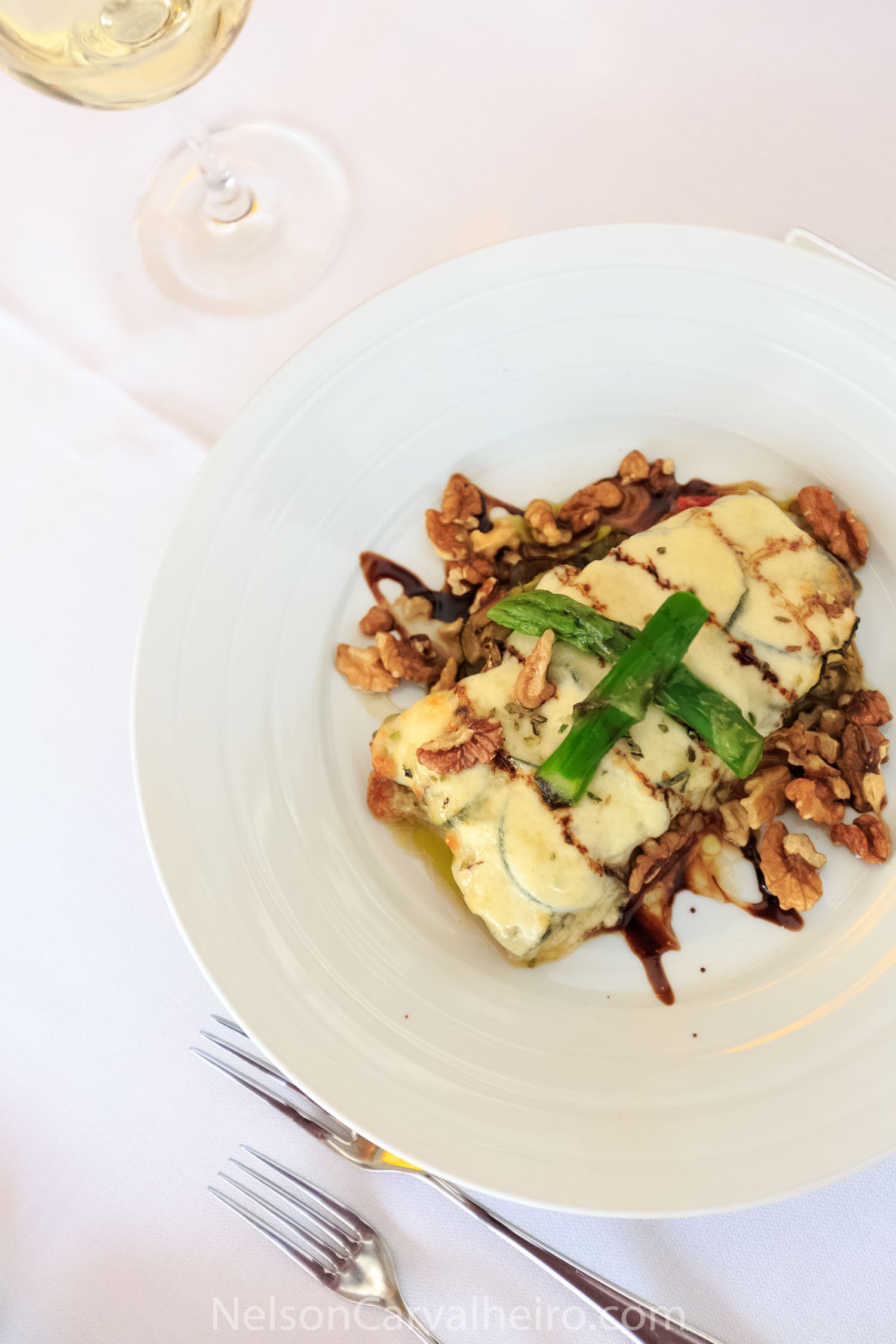 Portuguese Octopus with sweet potatoes and turnips
White port confit loin of salt cod, almond migas and black olives
[x_button shape="square" size="regular" float="none" href="http://tours.winetourismportugal.com/subscribe-wine-tourism-portugal-newsletter" block="true" title="SUBSCRIBE WINE TOURISM IN PORTUGAL NEWSLETTER " target="blank" info="none" info_place="top" info_trigger="hover"]SUBSCRIVE WINE TOURISM IN PORTUGAL NEWSLETTER [/x_button]
Disclaimer:
I visited Book Restaurant as a guest of Wine Tourism in Portugal during my Douro Wine Travel Guide Journey. All opinions are my own
Book Restaurant
Aviz Street, 10 – Porto
PS: Thank you, Paulo and Silvia 🙂