My journey to the Oeste region of Portugal started with a little kiss.  The Beijinhos das Caldas, or "little kisses of Caldas", is a beloved confection in this region of Portugal. Small and sweet, made only of flour, egg and covered with a crunchy layer of sugar – they were the perfect introduction to my tour of the West Coast of Portugal to write this Oeste by Escape.
The Oeste is a region of Portugal blessed with beautiful and diverse landscapes, an abundance of nature, dotted with charming villages and kissed by Atlantic waves. It extends along the coast of Europe's westernmost country encompassing both countryside and coast. Historically, its people represent a cultural melting pot of winemaking and maritime traditions as well as some of Portugal's most famous artists. Today these traditions still run strong. The Oeste cherishes its history, its natural resources while warmly welcoming visitors from around the world as only the Portuguese people can do.
This journey for this Oeste by Escape began for me at the invitation of Carla Branco, the entrepreneur behind Escape Tours. Escape's mission is to show visitors who are 55+ years of age an intimate view of Portugal from an insider's perspective. The tours are accessible and easy to walk with no steep hills, no stairs to overcome and easy parking near all the facilities. They are organized for people with difficulties in walking and therefore they are designed to be as easy as possible to walk. They are also handicapped accessible.
Carla and her husband, both Portuguese, were living too far from the sea for their liking. So they pulled out a map and picked a place close to the sea, known for its stunning natural resources and with a reputation for being one of the friendliest places in Portugal. And thus, Carla's passion for the Oeste region began. Twenty-plus years later, she is a wealth of information about her home and is passionate about telling the stories behind the destinations – sharing the culture and heritage in a way that allows visitors to feel part of a living story.
Carla and I set out on the road from Lisbon and headed for Caldas da Rainha, an easy hour drive away but a world of difference. We entered the countryside quickly, the beginning of the Oeste, passing verdant hills and vineyards enjoying their deep winter sleep.
Caldas da Rainha
Caldas da Rainha, a small city only 6 miles away from the sea, is the cultural heart of the region. Among its claims to fame are its thermal spa, world-famous ceramics, and its daily fruit market.
Meaning "Queen's Bath", Caldas da Rainha was founded by Queen Leonor of Portugal in the late 15th century. The Queen, who suffered from an unnamed affliction, was on her way to Obidos one day when she happened upon many people bathing in the waters. It was an unusual sight and she stopped to ask what they were doing. The bathers informed her that the waters had the power to heal. She tried them herself and was miraculously cured of her affliction. On the site of these thermal hot springs, she built a church and hospital so that others could be healed as well. The spa became the centerpiece of the village, which steadily grew up around it. As a result of the Queen's philosophy of philanthropy, this charming city evolved into a center for arts and culture as well. Today, it is the longest-running thermal hospital in Europe, and while it is not open to the public, it continues to serve its patients daily.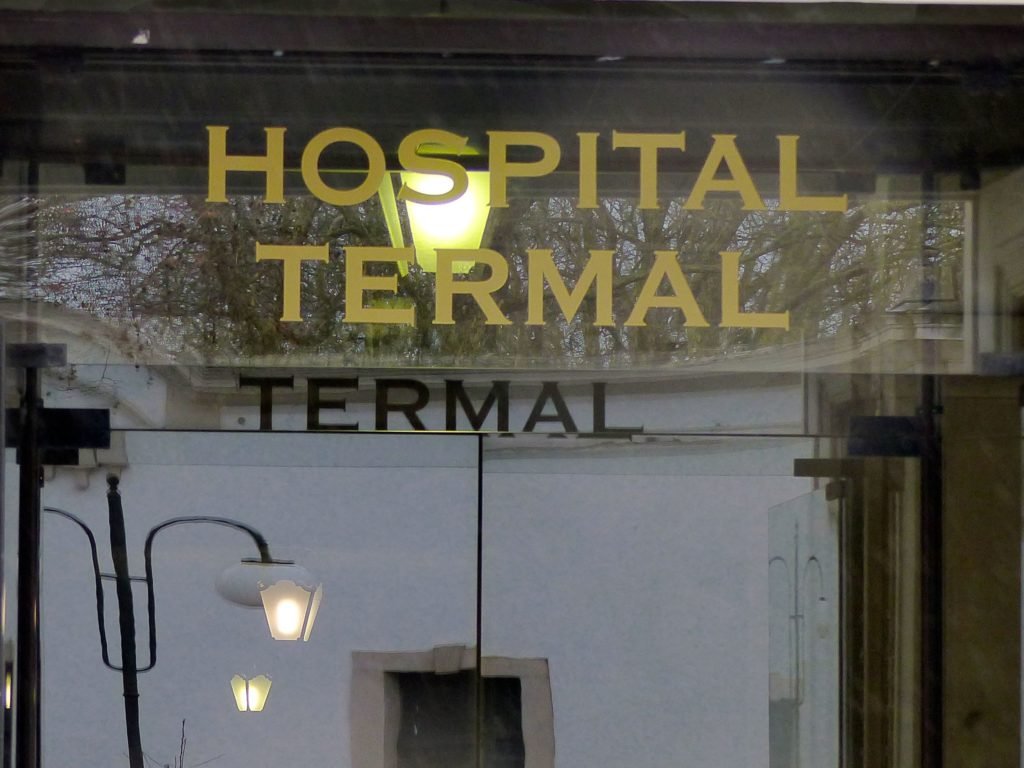 But Caldas is more than just thermal hot springs. This small city has nine museums (nine!) and is home to an important art and design school. The architecture and layout contribute to a feeling of old-world sophistication. We wandered through Parque Don Carlos I, nearby the thermal hospital, a genteel green space filled with outdoor sculpture, tennis courts, a gorgeous lake, and the José Malhoa Museum – one of Portugal's best-known artists. The park is also host to an equestrian event each year showcasing the spectacular breed of horses called Lusitanos.
Rich in clay, the region is often called the "capital of Portuguese pottery" and the glazed ceramic pottery created in Caldas is among the country's most prized. Beloved artist Rafael Bordalo Pinheiro is the most famous ceramicist in Portugal and founded his "fábrica" or factory here. His pottery is notable for pieces of tableware shaped like fruits, vegetables, and animals.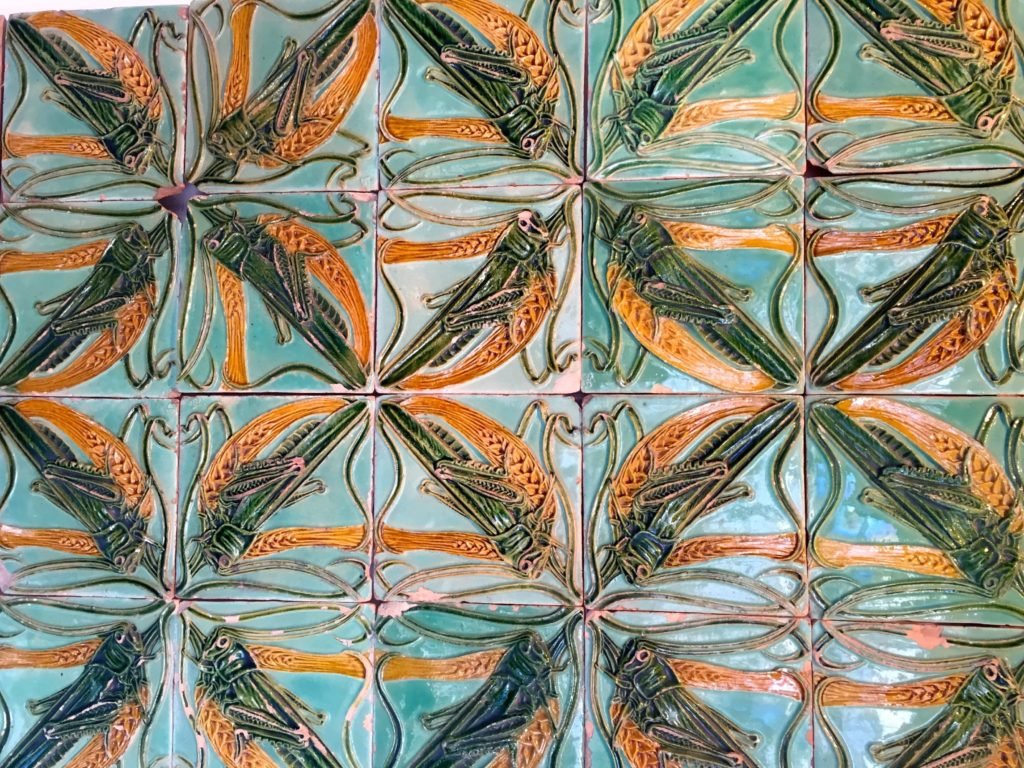 At the heart of Caldas lies the Praça da República, better known as Praça da Fruta. The square is surrounded by beautiful architecture, cafes, restaurants, and shops, in the rich and earthy colors so unique to Portugal. The country's only daily outdoor farmers market is held here, in the midst of some of the country's most fertile farmland. Even in winter, baskets were piled high with leeks and cabbage, cilantro, kiwis and all the citrus fruits imaginable. We had other sights to see, places to explore or otherwise I would have put together a picnic and happily whiled away the day in Parque D. Carlos. But for us, it was onward – to the beach.
Sao Martinho do Porto
With a shell-shaped bay, São Martinho do Porto is the most well-known beach of the city of Alcobaça. In the beginning of the last century, this beach was an exclusive destination for aristocratic families and was formerly one of the favored destinations for the Portuguese royal family. It retains its grand architecture and a sense of faded glory, with pastel-hued houses and graceful lines. Today it is a popular summer resort for families because of its calm, shallow waters and gentle climate.
Nazaré
Our next stop, also an area renowned for its beaches, features a sea that is anything but calm and gentle. Nazaré, named after the Biblical Nazareth, is a former fishing village now a popular holiday resort. As we stood on the top of dramatic cliffs and stared out at the Atlantic in all its fury, I could feel the power of the sea.
High above the drama of the mighty Atlantic smashing into the cliffs, lies the ancient village of Nazaré. Here a grotto commemorates the "miracle of Nazaré", an intervention in 1182 by the Virgin Mary who saved the life of a well-known 12th-century knight while he was hunting deer one morning in a dense fog. Her appearance saved him from falling to certain death over the cliff. Beside the chapel, on a rocky outcrop high above the Atlantic, visitors can still see the mark made in the rock by one of the hooves of his horse.
Today, the only (known) miracles that are taking place in Nazaré are of the surfing kind. The tallest wave ever recorded being surfed (by Hawaiian big-wave surfer Garrett McNamara) was here on the coast in Nazaré. Massive waves up to 100 feet high regularly break along the coastline, generated here by an underwater canyon, the largest in Europe.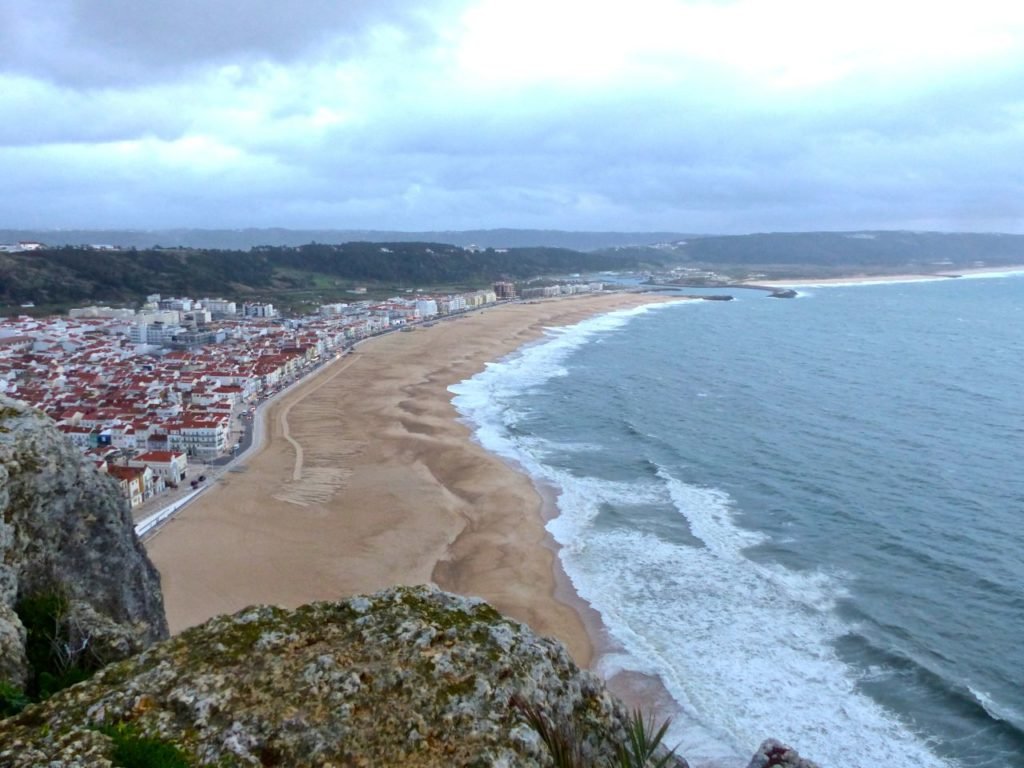 Cós
Cós is a small village in the Oeste, the kind of charming village that you might pass right through. That is unless you have Carla Branco sitting beside you. Carla is particularly passionate about Cós and rightly so. We stopped at the Convent of Santa Maria de Cós, a monastery for the female members of the Cisterian order founded in 1279. From the outside, the church looks ancient and in a state of mild disrepair with no signage or markings calling attention to it. The inside, however, is gloriously baroque, with soaring ceilings, spectacular blue and white tilework, gilded woodwork and lush paintings depicting Biblical scenes. The 200 women who lived here cultivated the fields by day and sang religious carols by night.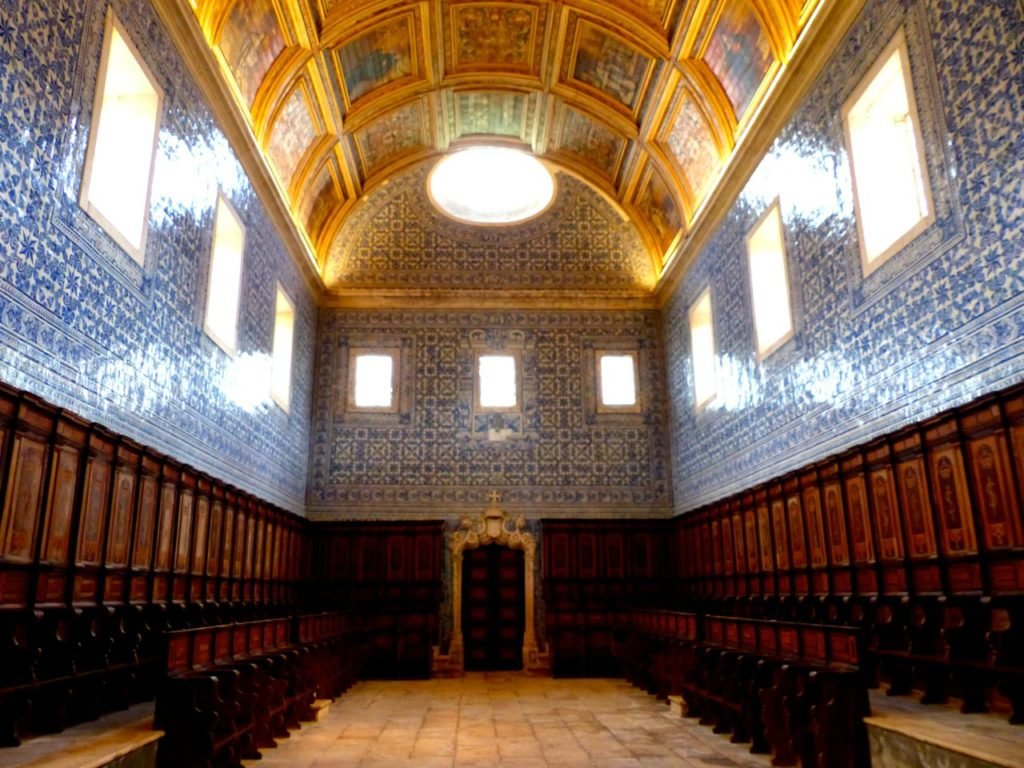 Alcobaça
The city of Alcobaça is situated along the valleys of two rivers – the Alcoa and the Baça – from which it derives its name. The gentle sound of water is ever present in this pretty city. It is here that the Monastery of Alcobaça was founded – one of the most magnificent gothic monuments in Europe. Over the centuries, this monastery played an important role in shaping Portuguese culture – the monks were the first to provide lessons to the public and later they produced the first authoritative history of Portugal in a series of books.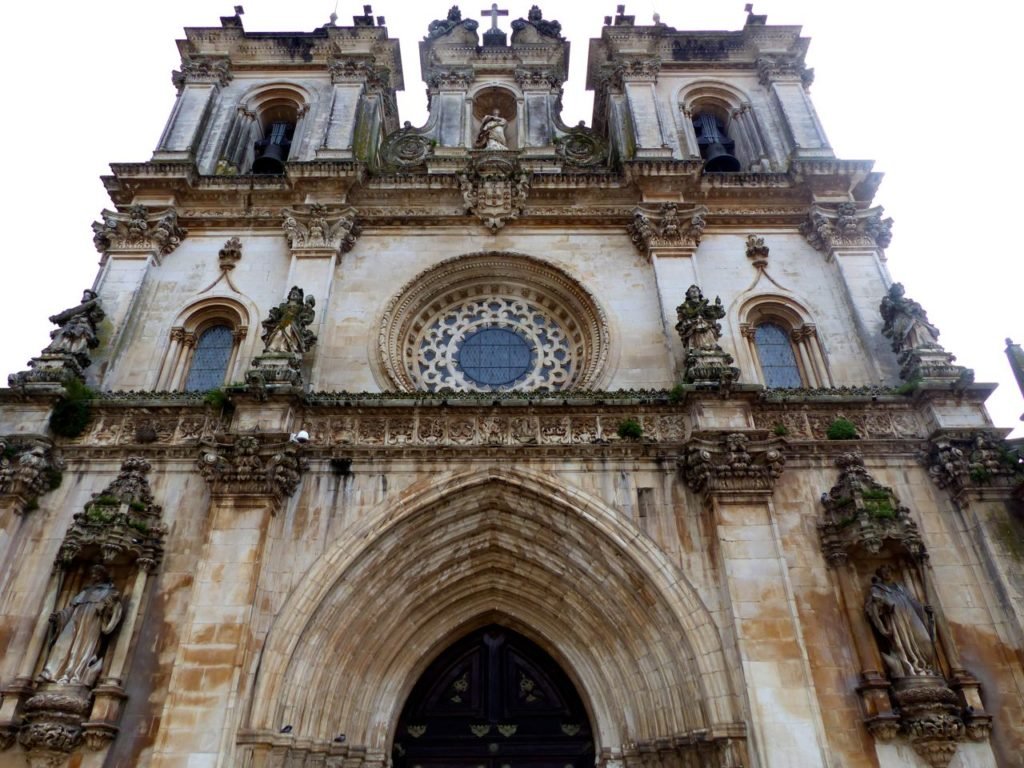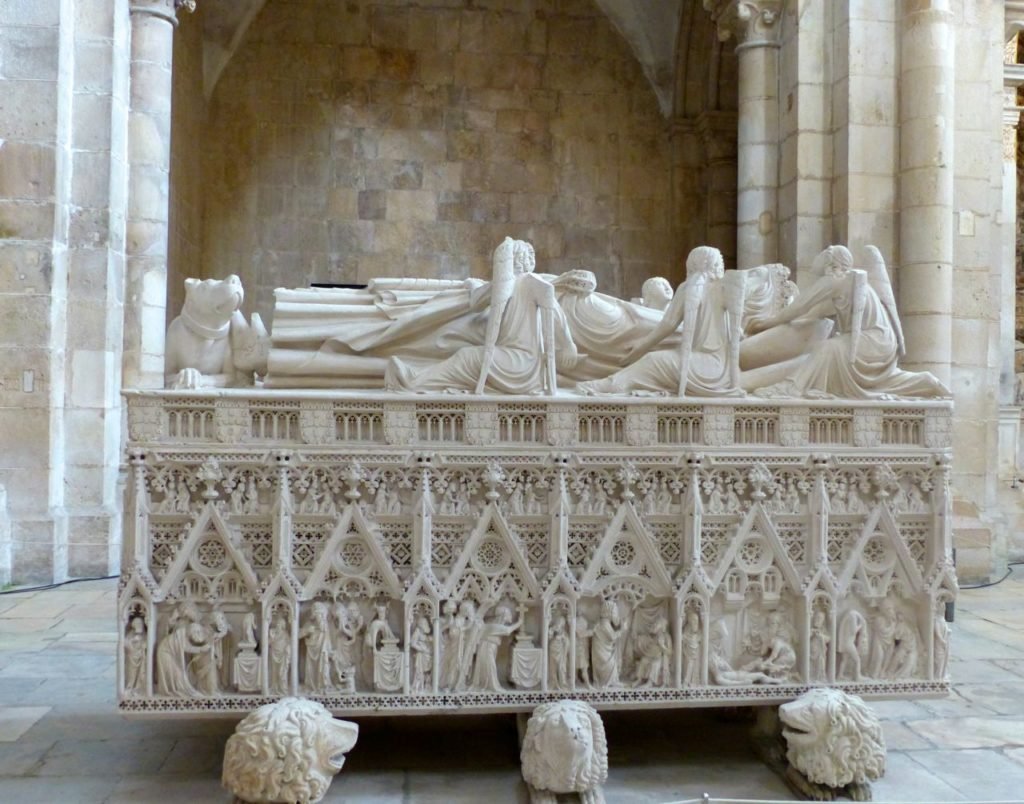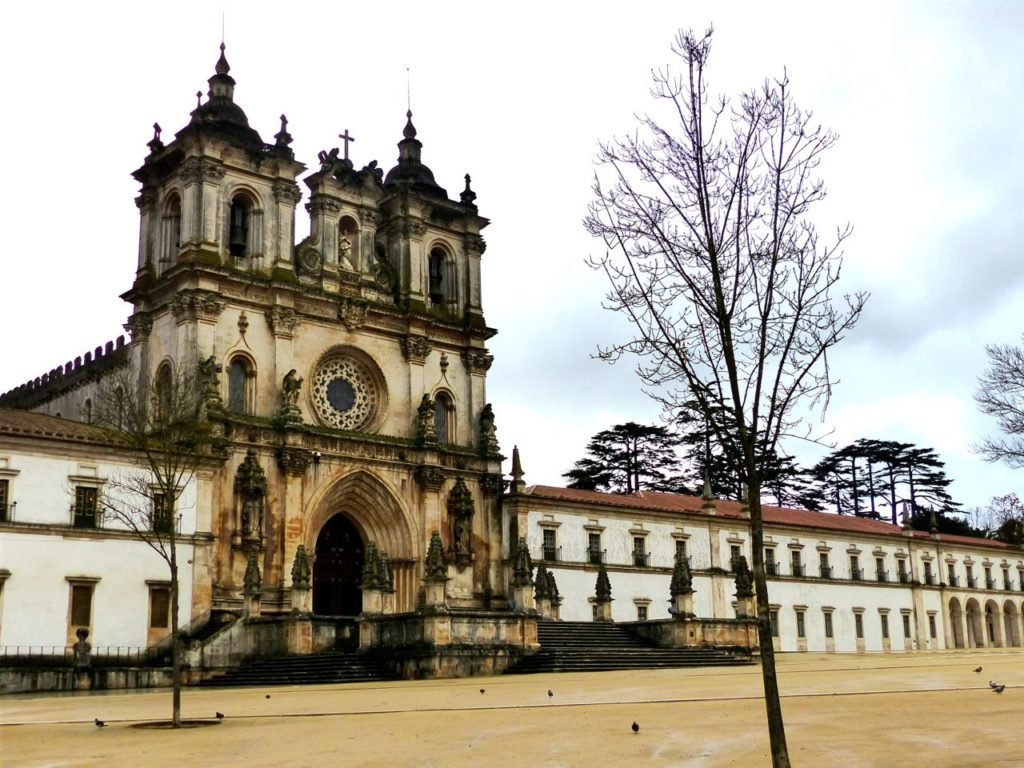 The Monastery was built between 1178 and 1254 following the conquer of Santarém by the first king of Portugal, Don Afonso Henriques. As a tribute to his victory against the Moors, he vowed to build a magnificent home for the Order of Cisterians with the understanding that they would cultivate and work the surrounding lands. It took 76 years for the building to be completed and was finally consecrated in 1262. It became a center of study and religious doctrine – the kingdom's most important monastic school was located within its premises and it accommodated a wealthy congregation.
Coming from the baroque splendor of Cós, I found the church to be breathtaking in its expanses of white light, arched ceilings, and purity. It was built so that its perfect symmetry allowed the monks and the parishioners to feel a sense of calm. That calm can still be felt today. It contains within it the tombs of Pedro I of Portugal and his murdered love,Inês de Castro, in memory of their tragic love story. Pedro, I was obligated to marry Constanza, the Princess of Castile (Spain), however, she died shortly after the marriage. It is said that Inês was his true love but that Pedro's father, King Alfonso IV, believed that her family was a threat to the kingdom and so he had her murdered. Shortly after the death of his father, Dom Pedro declared that he had married Inês in a secret ceremony while she was still alive. He exhumed her body and as revenge for her murder, he presented the corpse with a crown on her head and demanded that his court pays respects to her by kissing her decomposed hand. Today their ornate tombs face each other so that on Judgment Day his first sight would be of his beloved Inês.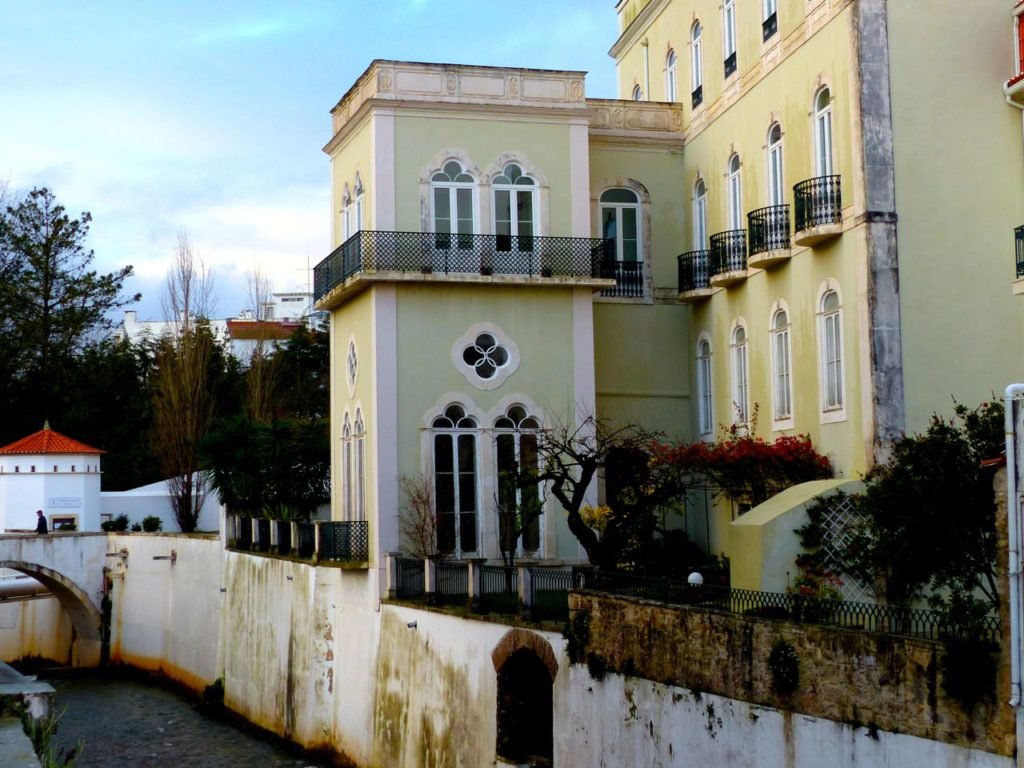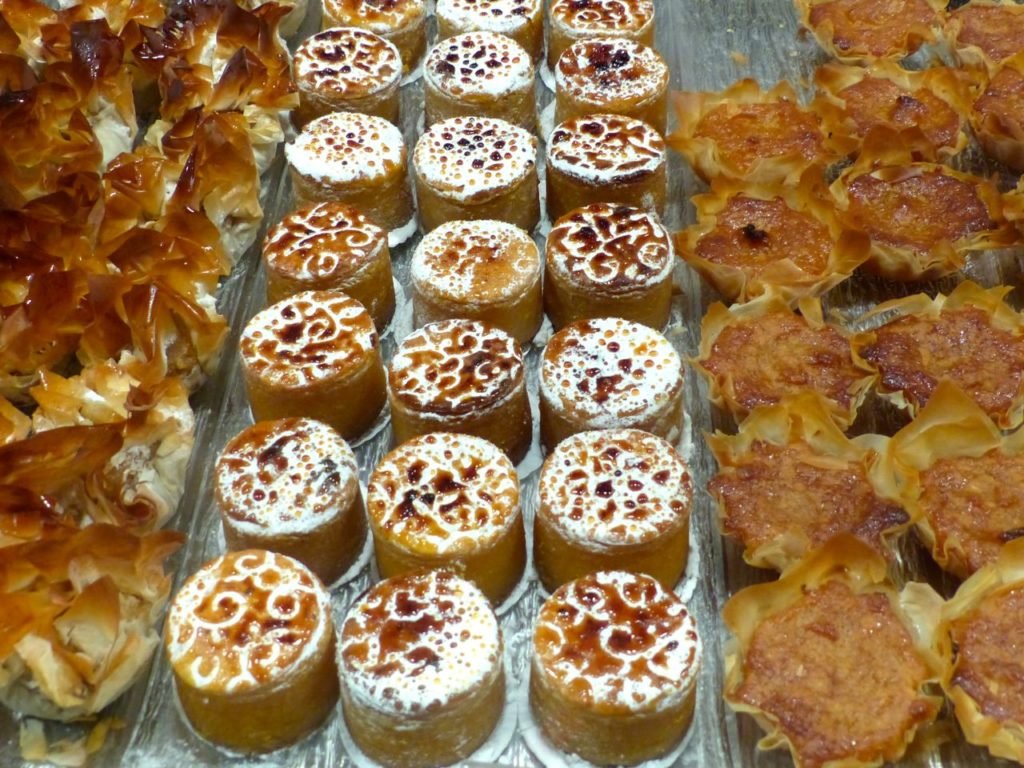 When we left the Monastery, the skies were clearing after a rain and dusk were falling. The most magical golden light wrapped itself around this magnificent building and it was easy to be entranced by the beauty of the region and the warmth of its people. And while I am a few years shy of the 55+ mark, I can't imagine a better way to discover the beautiful west coast of Portugal, a place where time moves slowly and stories come to life.
Disclaimer :
Maureen Ferguson traveled to the Portuguese West coast to write this Oeste by Escape as a guest of Escape. All opinions belong to Maureen Ferguson.
Tours are available during the low season (November through March) and prices start at €520,00. Each tour includes all accommodations in 4-star hotels, entrance fees, airport transfers, tour guides and the majority of dining options. To learn more or to book a tour, click here to see the Escape website. Or, contact Mariana Baptista at mariana.escape@maispasseio.pt or Carla Branco at  carlamontargil.escape@maispasseio.pt, or by calling +351 913 129 074.