Serra da Estrela Food and Wine all about bringing the mountain flavors to life, not just cheese and charcuterie. There is a whole range of locally sourced products which feature in the restaurant's menus to which the Serra Da Estrela lends a special flavor. The undeniable king of the Gastronomy of Serra da Estrela is the sheep cheese that carries its name. Requeijão (Cottage Cheese), a byproduct of Queijo Serra da Estrela is also a local specialty which enjoys national recognition.
 As with many others regions in Portugal, cheese comes hand in hand with charcuterie. These are almost entirely made from pork, so look out for chouriças, paios and morcelas (blood sausage). Lamb and kid goat are local favorites, either chargrilled or roasted in a wood fire oven. River trout has become a local delicacy as well since it started to be farmed in the banks of the Mondego and the Zêzere rivers.
Making sourdough as a natural part of life here, not some diet hype from the NYC or London. On what were once communal ovens, big rye and corn sourdough bread are baked fresh every day, attesting to the small village feeling which I spoke about earlier.
Serra da Estrela Food and Wine
Wild mountain herbs and berries are also part of the local cuisine. Carqueija is used to make a specialty rice dish (Arroz de Carqueija). Zimbro (Juniper berries) are used to infuse Aguardente (Portuguese 50 % alcohol Grappa) and more recently every single gin drank in Portugal. Sabugueiro flower (elderflower) is used as tonic and Urse (heather) as a medicinal plant. Honey from the Serra da Estrela is also seen as something with special healing characteristics, because of all the medicinal flowers present in Serra da Estrela.
Queijo Serra da Estrela
To set the record straight and according to DOP regulations, one can only call its cheese Serra da Estrela if it is purely made with: Milk from Ovelha Bordaleira or Churra Mondegueira, Thistle and salt. Thistle is a wildflower that grows wild in the forest and acts as a coagulant for the proteins in the milk. Nowadays any salt can be used, but in the origin of the making of this cheese is the fleur de sel brought from Figueira da Foz by the Shepherd of the great western transhumance route.
The first thing you notice when you test the Serra da Estrela cheese is a very strong smell, which is the pure taste of the sheep's milk. It is a cured sheep cheese, semi-soft paste, buttery, white or slightly yellow, with little or no eyes. The fat content it is between 45% and 60%. It comes with a low cylindrical shape (plate), regular, with lateral bulging and a bit on the upper surface without sharp edges and as the diameter ranging from twenty to eleven centimeters. As for height, is around four or six centimeters. Its crust is of a soft consistency, allowing some fluctuation, entire, well formed, smooth and thin appearance, a pale straw-yellow color, uniform. The folder should have a closed texture, moderately buttery, with the easily deformable cutting zone, leading to a massive percussion or slightly tympanic sounds; unctuous aspect, with some eyes; white or slightly yellow uniform.
The variety of long curing can range from six months to a year and a half, depending on the customer's willingness to have a softer or harder cheese. From this point, the cheese hardens and gets a similar texture with the parmesan cheese. But better, of course! Sometimes the cured sheep cheese is covered with red pepper, which gives it the red color on the outside, to keep their conservation. This dough, however, is not noticeable on the palate. Locals say that the cheese is better when it's harder, almost impossible to break, with a crumbling texture. Some people do not know, but the taste varies depending on the production location.  "The more for the top and for the winter the better the cheese." Regardless of the place, it is in December and January that is better made, at the time the pastures are iced, wherein the temperature is low and where the milk of sheep is fatter.
Serra da Estrela cottage cheese (requeijão)
After the thistle curdles fats and proteins present in sheep milk, the white fluid resulting is the serum. This is heated to 90 ° C and the product obtained from coagulation by heat and subsequent separation of the soluble whey proteins, the cottage cheese. The process already involves pasteurization which is perfectly safe for consumption. Incidentally, the resulting curd manufacturing liquid was formerly drunk in the winter, serving as a food supplement to the sierra's children. Nothing was wasted.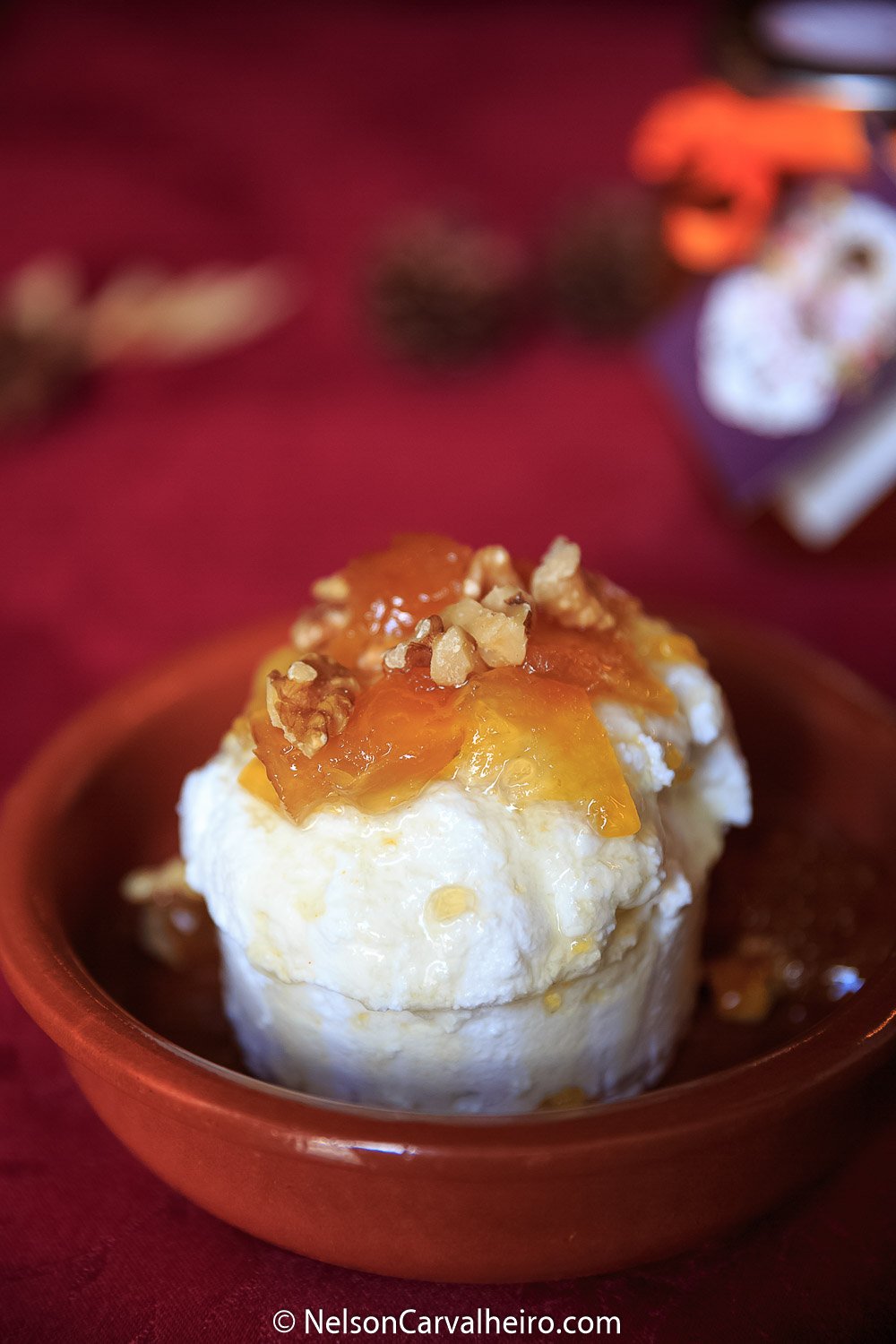 Serra da Estrela Wine
Quinta dos Termos
Quinta dos Termos is situated on the southeast slopes of Serra da Estrela, well sheltered from the cold north winds. Its south facing exposure allows for plenty of sun in summer with temperatures reaching over 50C in its peak. This leads to a higher degree of maturation, giving rise to complex wines, aromatic and good consistency. This micro-climate allows for the variety of Portuguese and French grapes to acquire a distinct taste. They grow traditional varieties of Beira Interior, such as Trincadeira, Jaen, Rufete, Marrufo , Tinta Roriz, Tinto Cao, Afrocheiro Black, Touriga Nacional, Baga, Syria and Cal Source and even some of the New World such as Syrah, Petit Verdot, and Sangiovese. The winery and vineyards are already in integrated production, which proves easy because the freezing temperatures in winter and little rain in the spring prevent the development of pests and remove much of the need for chemicals.
Very light and fresh wines as a result of the relatively low temperatures that happen throughout the year. Boasting an enviable geographical location, on the slopes of Serra da Estrela, Quinta dos Termos produces since 2001, stunning wines, divinely full-bodied that linger in the mouth for its own unique personality. I believe that this is the defining characteristic of the wine from Serra da Estrela. You can almost feel the coldness of the mountain when you taste the wines. Make no mistake, I am only drinking the wine like this because it's good and because it's their top of the range – Quinta dos Termos Escolha Virgílio Loureiro 2013. Medium aroma with notes of ripe red fruit, vegetable, leather and slightly animal. In light and soft mouth, despite showing some tannins. ripe fruit, vegetable, leather and wood . . The cost is high, around 20 € in the wine cellar, partly justified by the small amount available.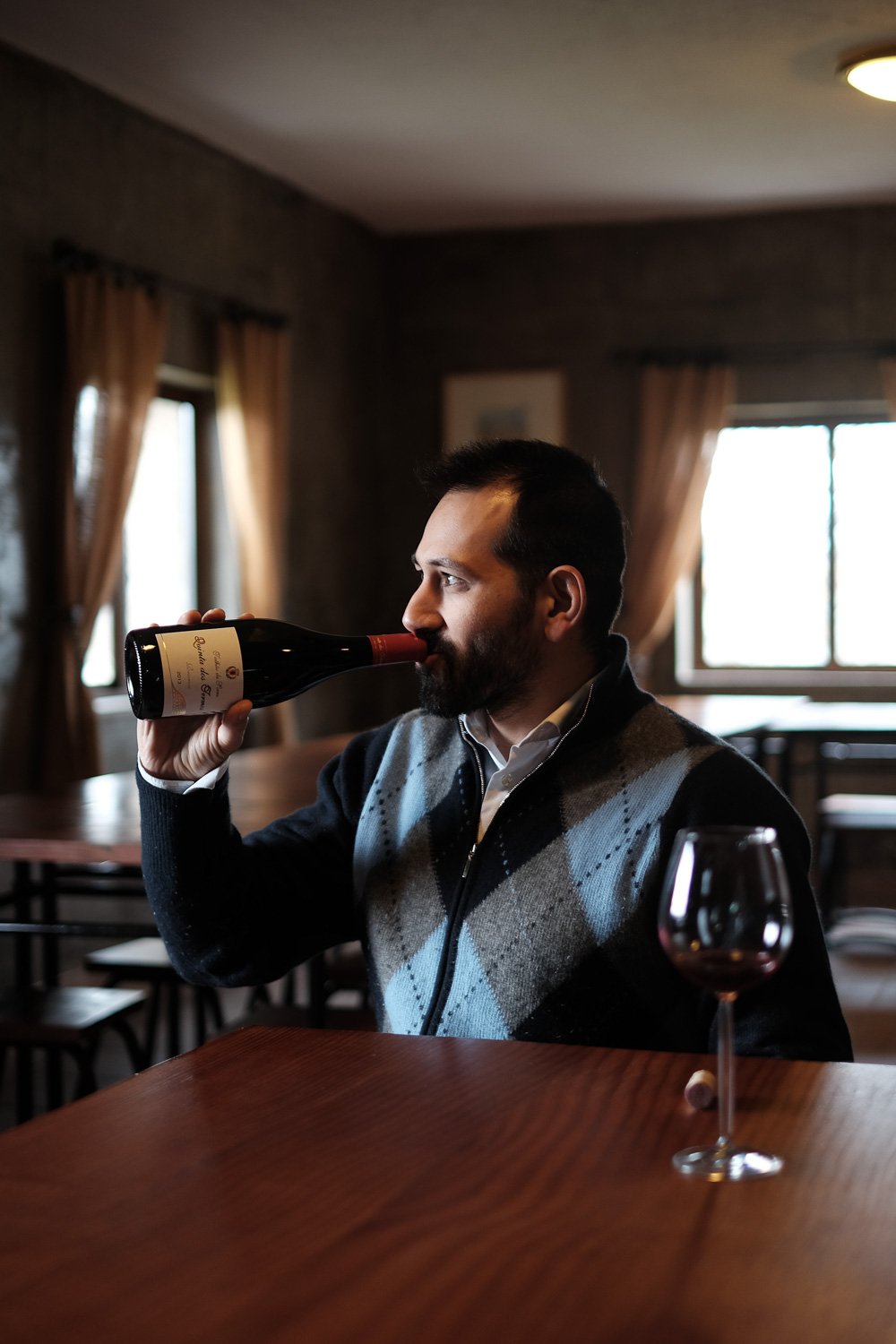 Madre De Agua Vineyards
The Madre de Água wine comes from a vineyard that has been considered for several consecutive years was more beautiful than Dão and apparently has not been easy to dethrone.They are young wines that are now being presented to the public, still shy, but with the promise to grow and become more a quality reference for the Dão region. The purple wrapped in violet reflections involves gracefully with tannins giving a medium body with mild acidity. It invades the senses through its plum aroma with minty touch composing a beautiful bouquet to the nose. An altitude wine from the Dão Region.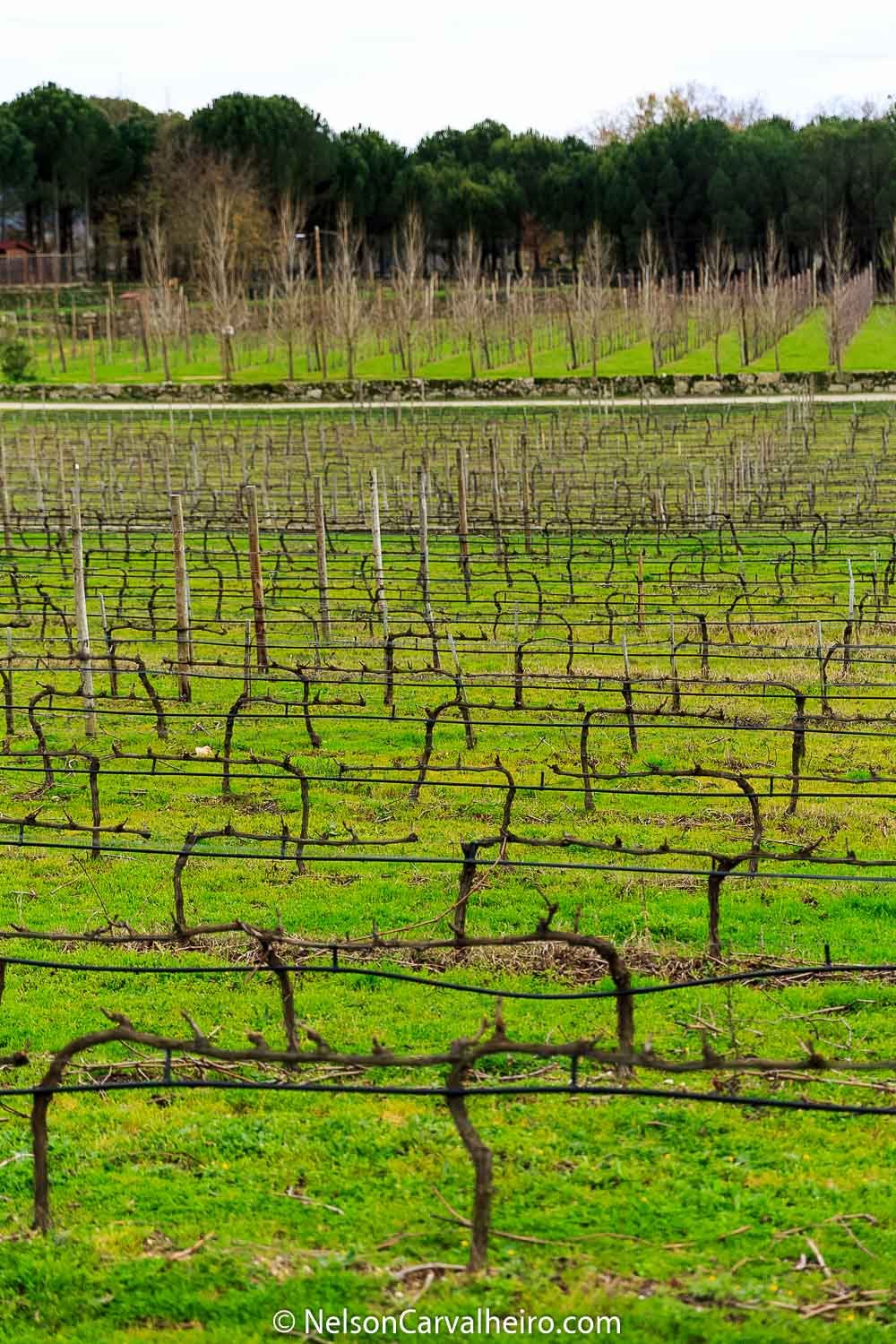 The vineyards around the hotel extremely care for and it is through them that Madre de Água produces wines based on traditional grape varieties such as Touriga Nacional, Tinta Roriz, Alfrocheiro, Jaen, Old Vine, Encruzado or Gouveio.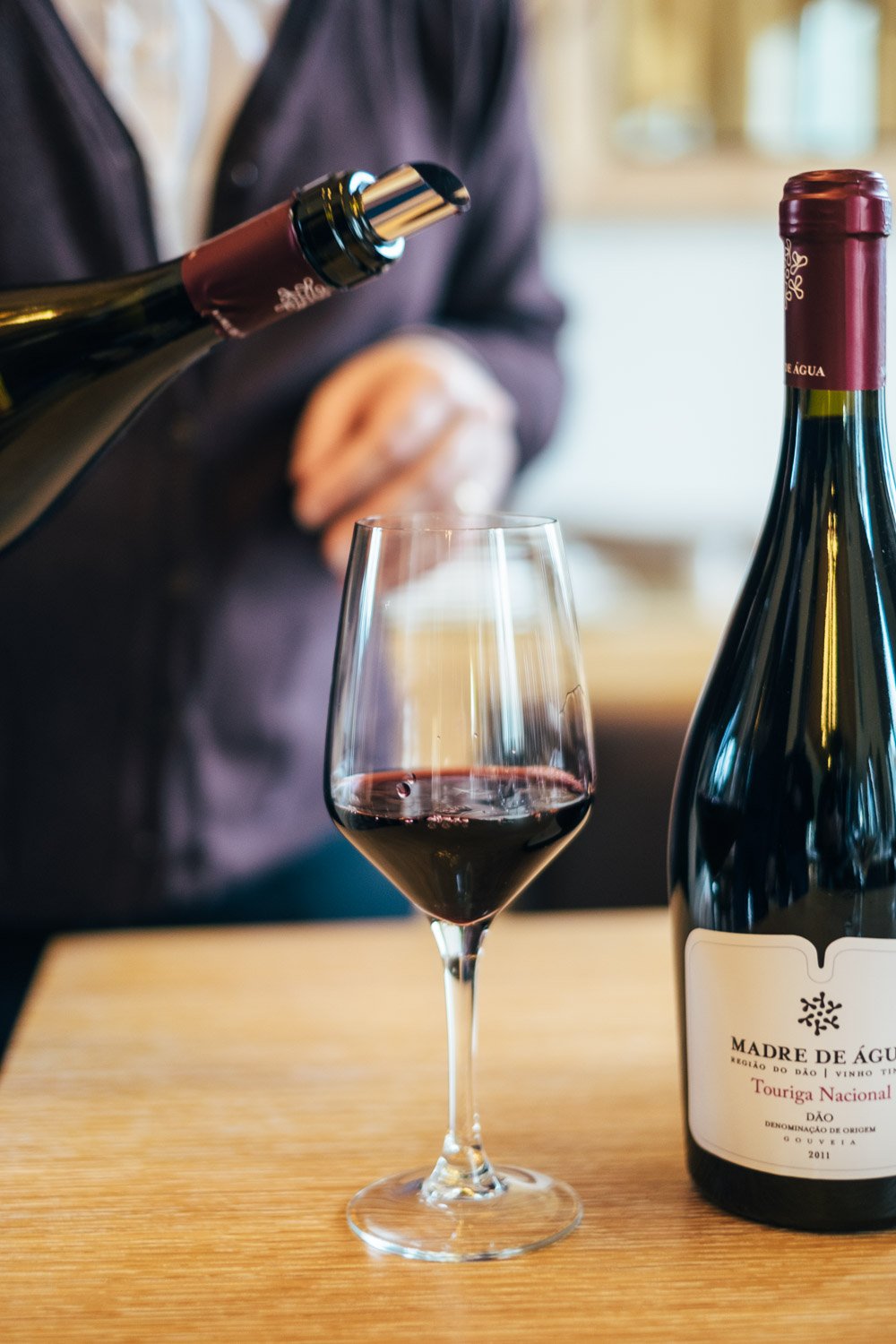 This Serra da Estrela Food And Wine post is a part of a series of 8 posts I wrote based on my journey to Serra da Estrela on January 2016. Please find the links o the other articles bellow:
Serra da Estrela Adventure Sports
Casa das Penhas Douradas Design Hotel
Disclaimer: 
This Serra da Estrela Food and Wine post was written as part of my ongoing collaboration with the Centro de Portugal Tourism Board. All opinions are my own. Photo credits to my inspiring friend Emanuele Siracusa.