For those of you that are not familiar with the Islamic kingdom of Bahrain, it is a little island in the Persian Gulf, bordering Saudi Arabia on the left and Qatar on the right.  Found it in google maps? Great!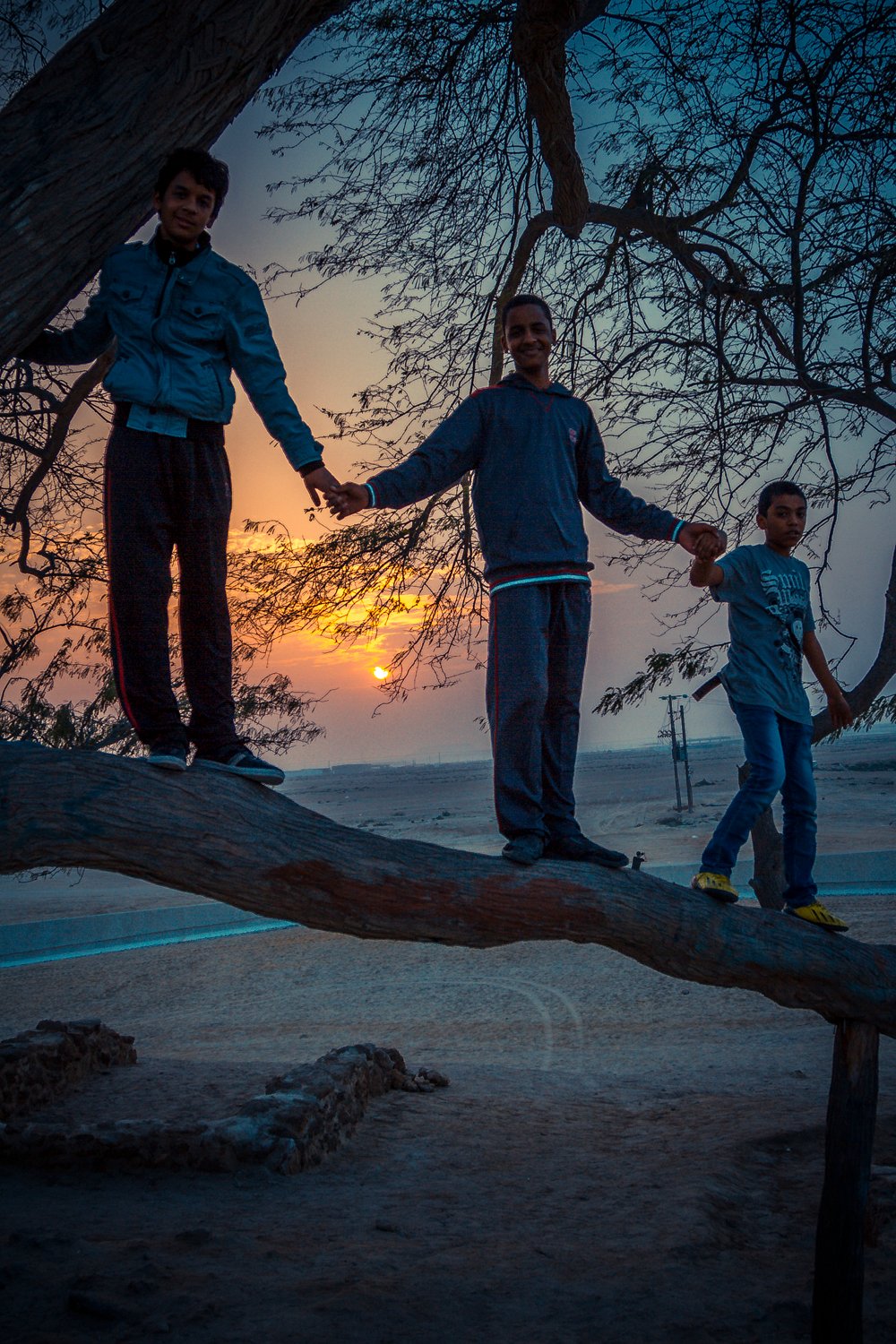 [wp_ad_camp_2]
Most people know it only for being the place where the Tree of Life is located or where Bernie Eclestone organizes a F1 Grand Prix every April. This being said, Bahrain is not like any other Arab Nation. Nowadays, Bahrain is not only the most liberal Islamic country within the whole of all the Arab World, but it is certainly is the coolest!Why so? What makes it so special might you ask?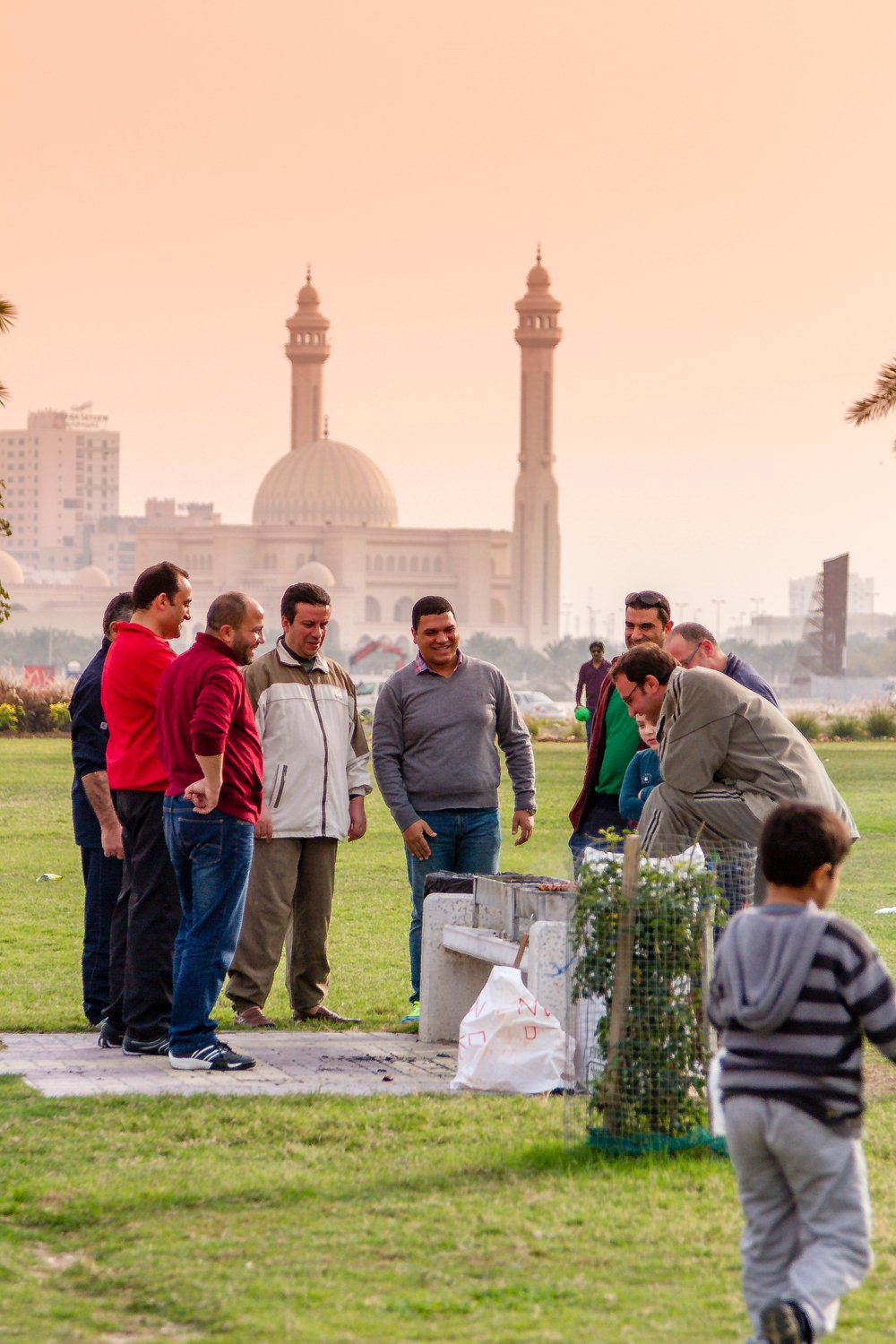 Firstly Islamic laws and regulations in Bahrain are a lot more relaxed than in other countries, and secondly, Bahrain's culture and heritage date back to millennia and, besides being once a British Protectorate, it was also settled by the Portuguese during the Discovery Ages. What strikes me most – from a foreigner's point of view – is that it has very relaxed rules and customs when it comes to its religious beliefs.
[wp_ad_camp_2]
Women are allowed to drive, and not mandated to wear a Burka, or a Niqab, or an Abaya or even a Hijab. This is very empowering for the Bahrain Arab Women, which means that they can indulge themselves in walking in broad daylight with full makeup and hair does. The Arab men appreciate it! Moreover, in Bahrain women are also business owners, with state provided help through a special business incubator for women start-up projects.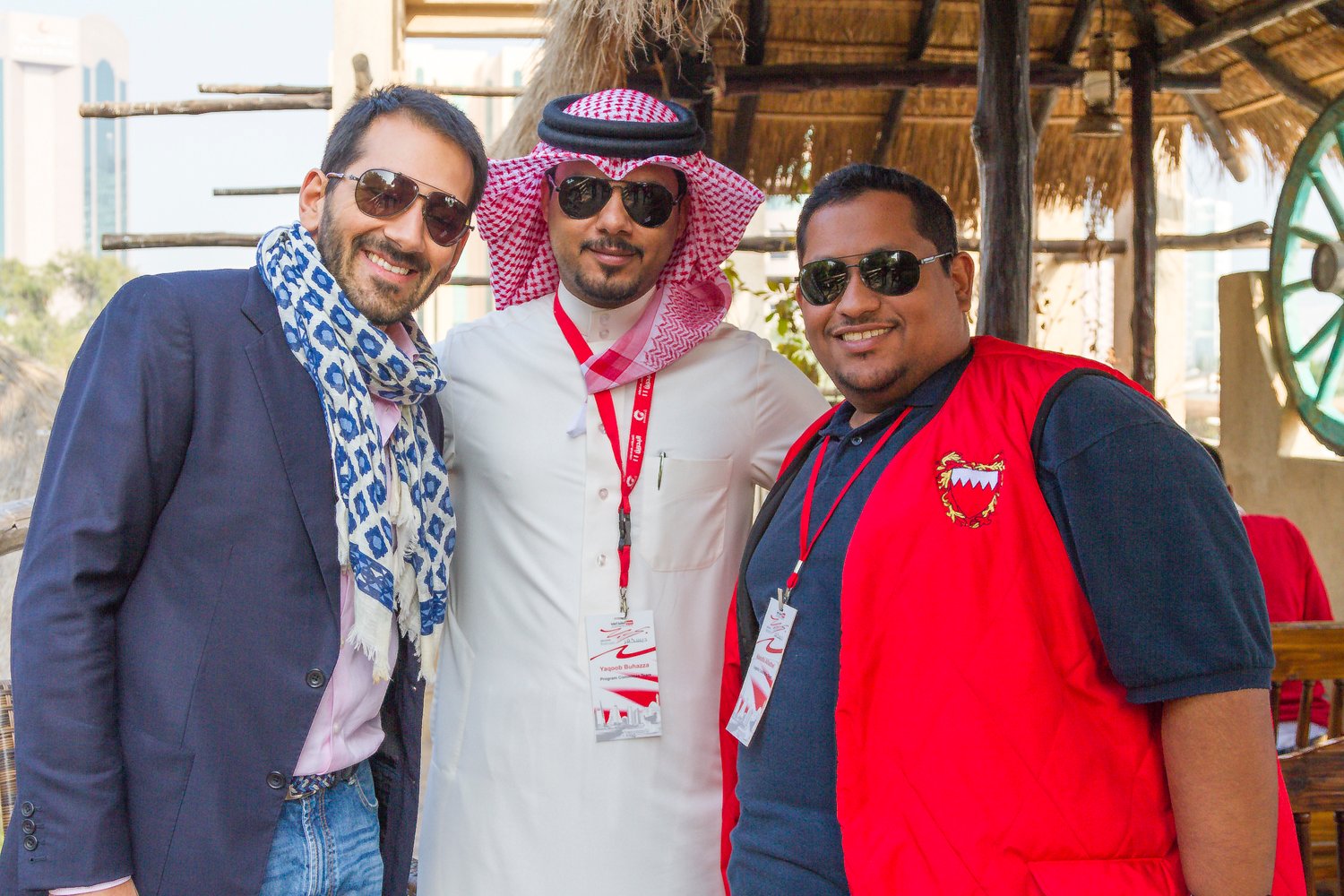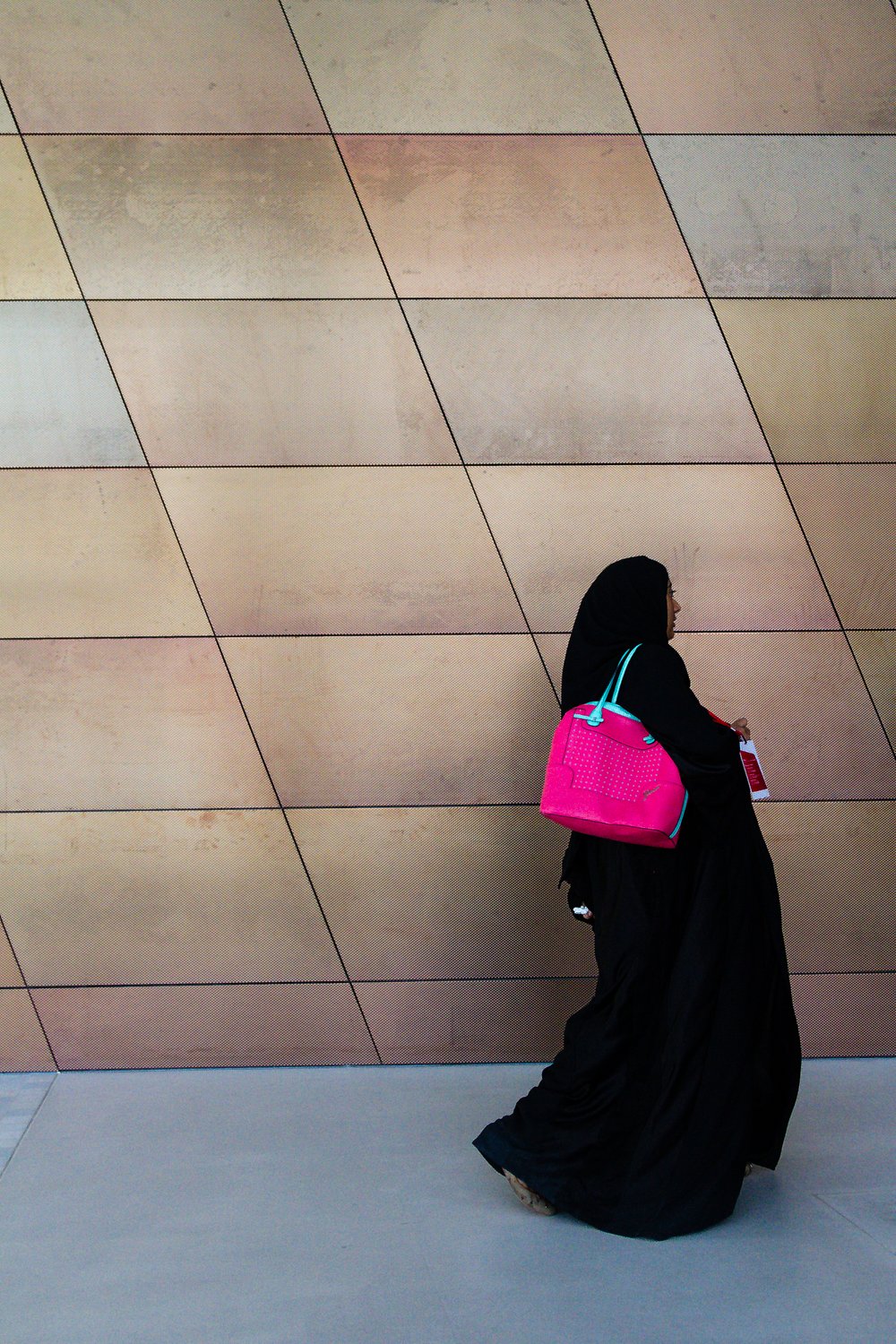 Also, there are presently over 25 faiths and respective churches in operation and about 60% of its population are expats, so the cultural diversity is immense. The discovery of oil has led to rapid modernization of the Bahrain way of life, and within a few decades people went from living in desert tents to indulging the comforts of the Western world inside new 300 plus meter high skyscrapers, which are rapidly changing the Manama skyline.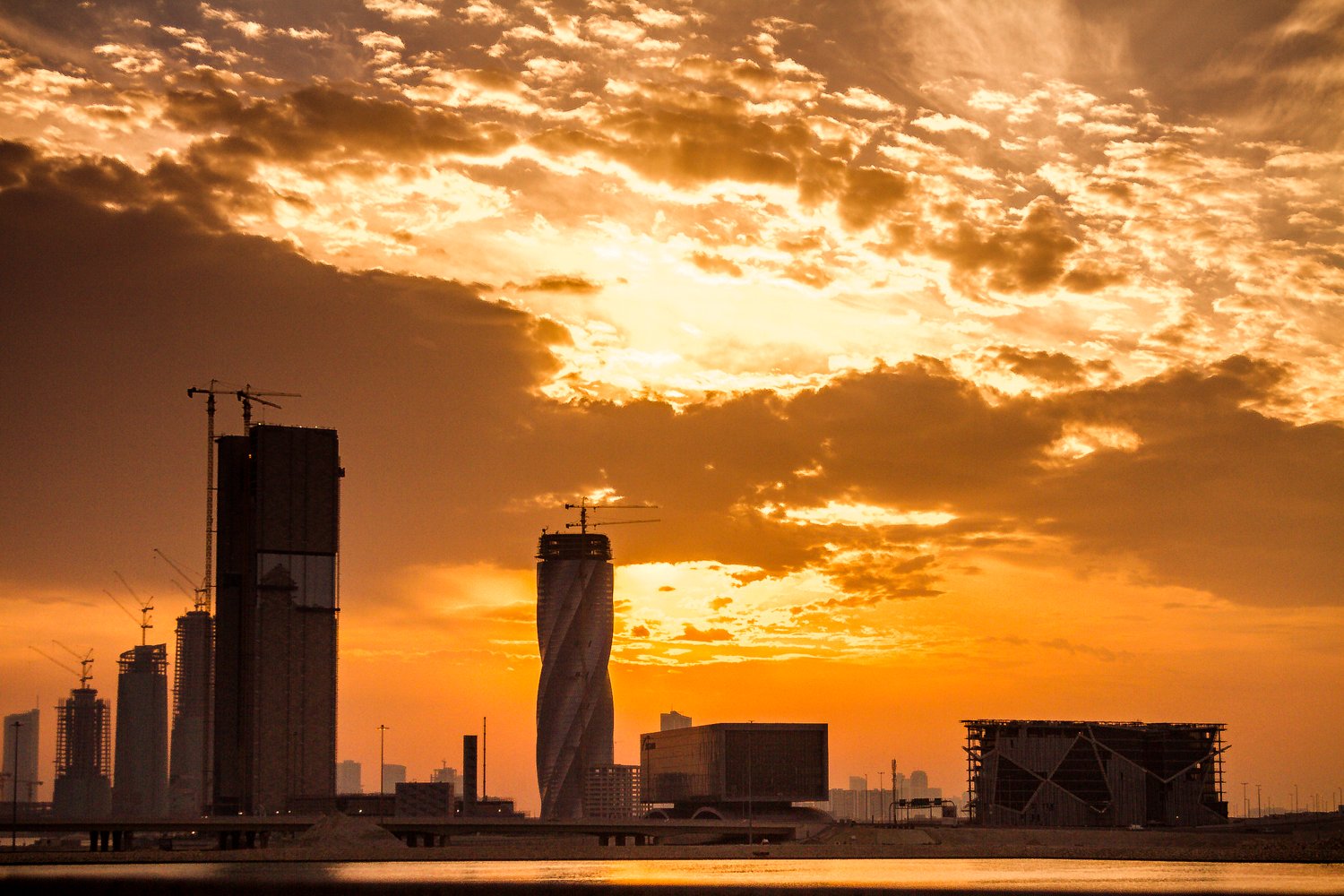 [wp_ad_camp_2]
Contrary to its neighbouring , more notorious cities like Abu Dhabi, Dubai or Doha, Bahrain enjoys a deeply rooted set of history and traditions which remote back 2000 BC, when the Dilmun Civilization thought that is little island was the land of eternity and immortality. This lead to as much as 200,000 burial mounds being created in the island over the following millennia.
[wp_ad_camp_2]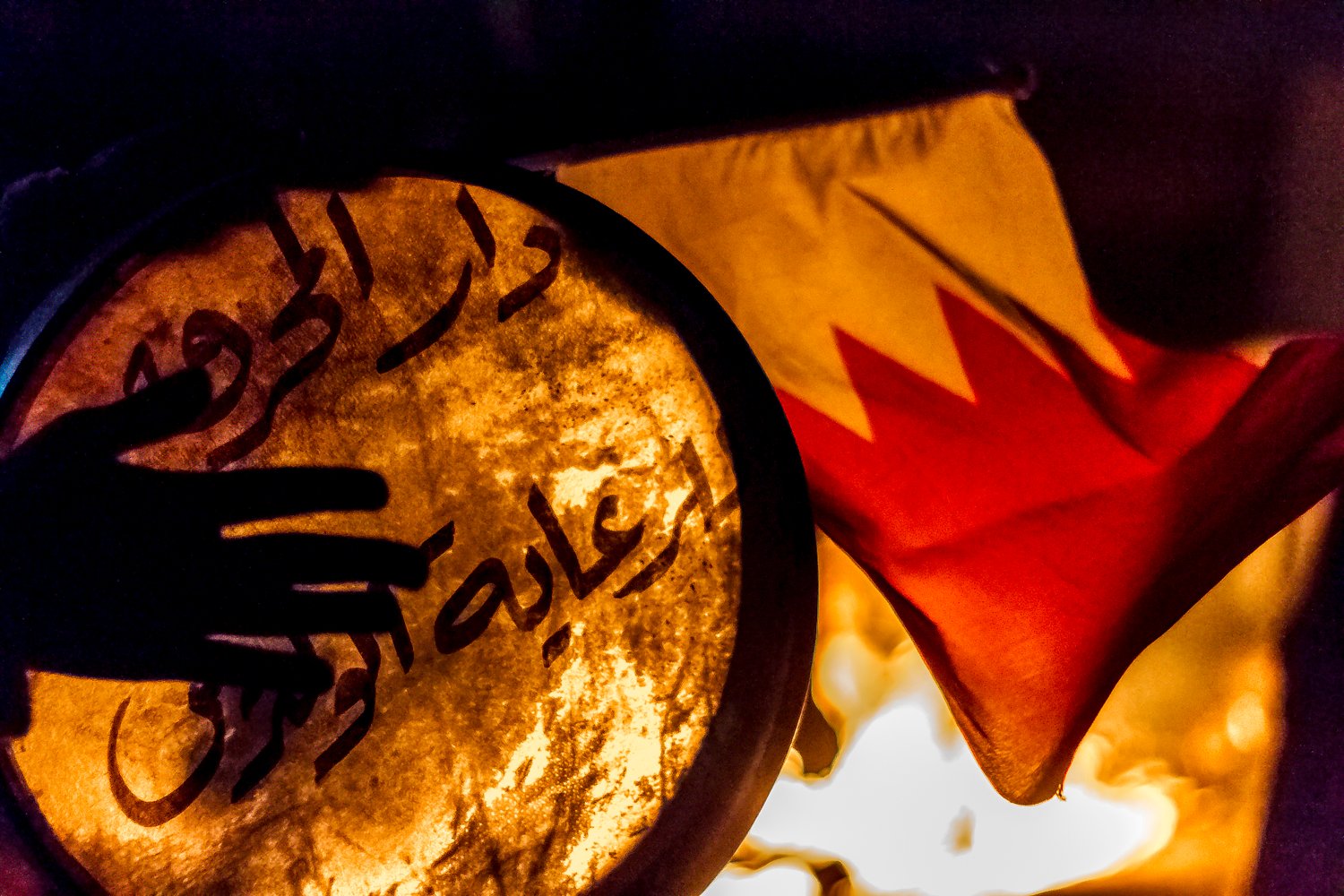 Also, due to its fresh water natural springs under the sea and pearl fishing, Bahrain has been a constant target of interest by armies and empires through the ages. Persians, Greeks, Ottomans, Arabs, Portuguese and more recently the British, all played an important role into the history, culture and heritage present in Bahrain. The Qal'at al Bahrain fortress, built by the Portuguese, along with the Bahrain Pearling Trail is both Heritage Sites recognized by UNESCO.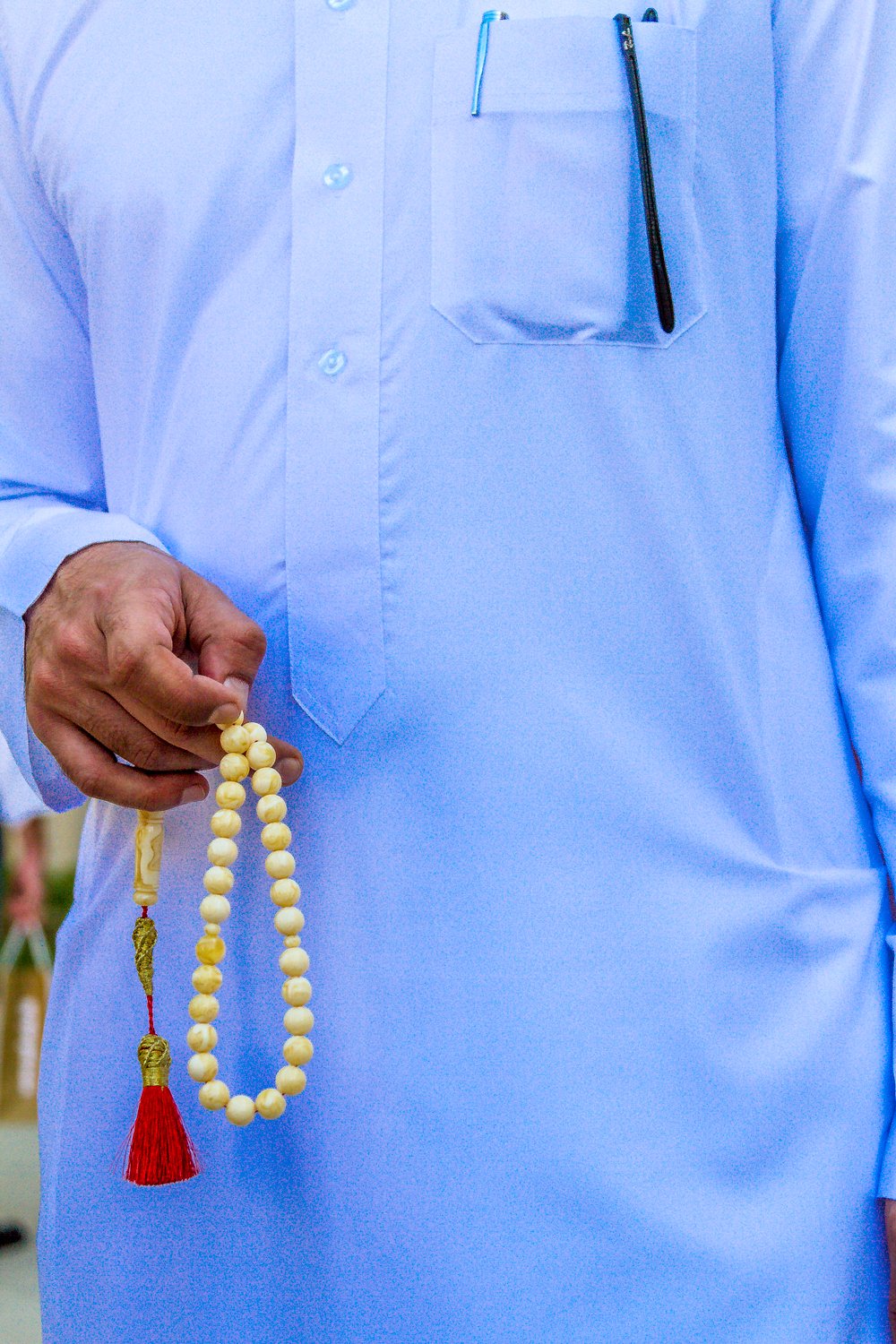 [wp_ad_camp_2]
They even have the only museum in the world entirely dedicated to the Quran – Beit Al Qur'an, where you can see the entire surahs (chapters of the Qur'an) engraves in rice and peas from the 14th century. There are two main souqs (arab marquets), one in the capital; al-Man?mah and one in the second largest city; al-Muharraq. While the one in al-Man?mah is mainly populated by expats from the Indian subcontinent, the one in al-Muharraq offers a very valuable insight into Arab trade, food, produce and basic daily life of local Bahrainis.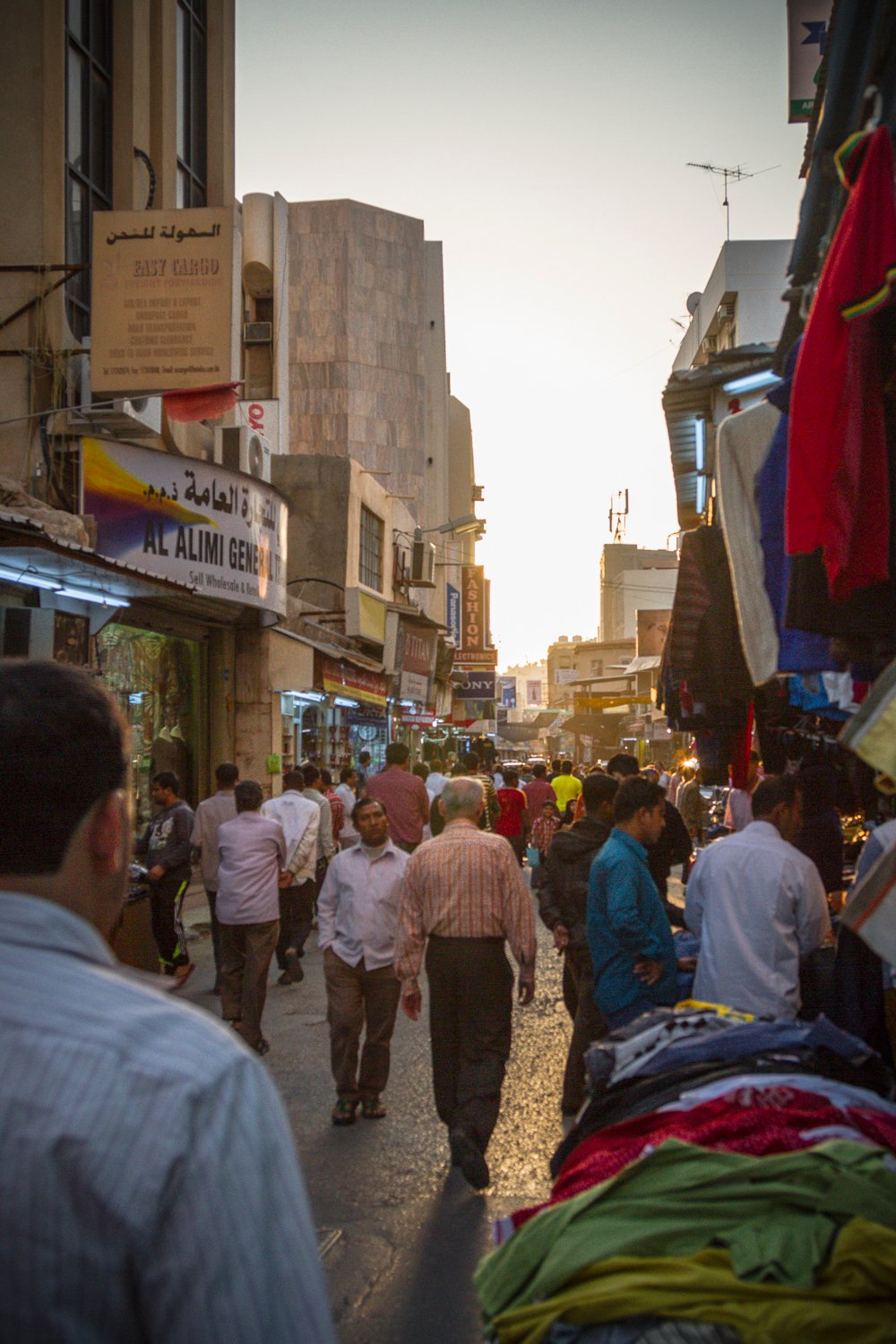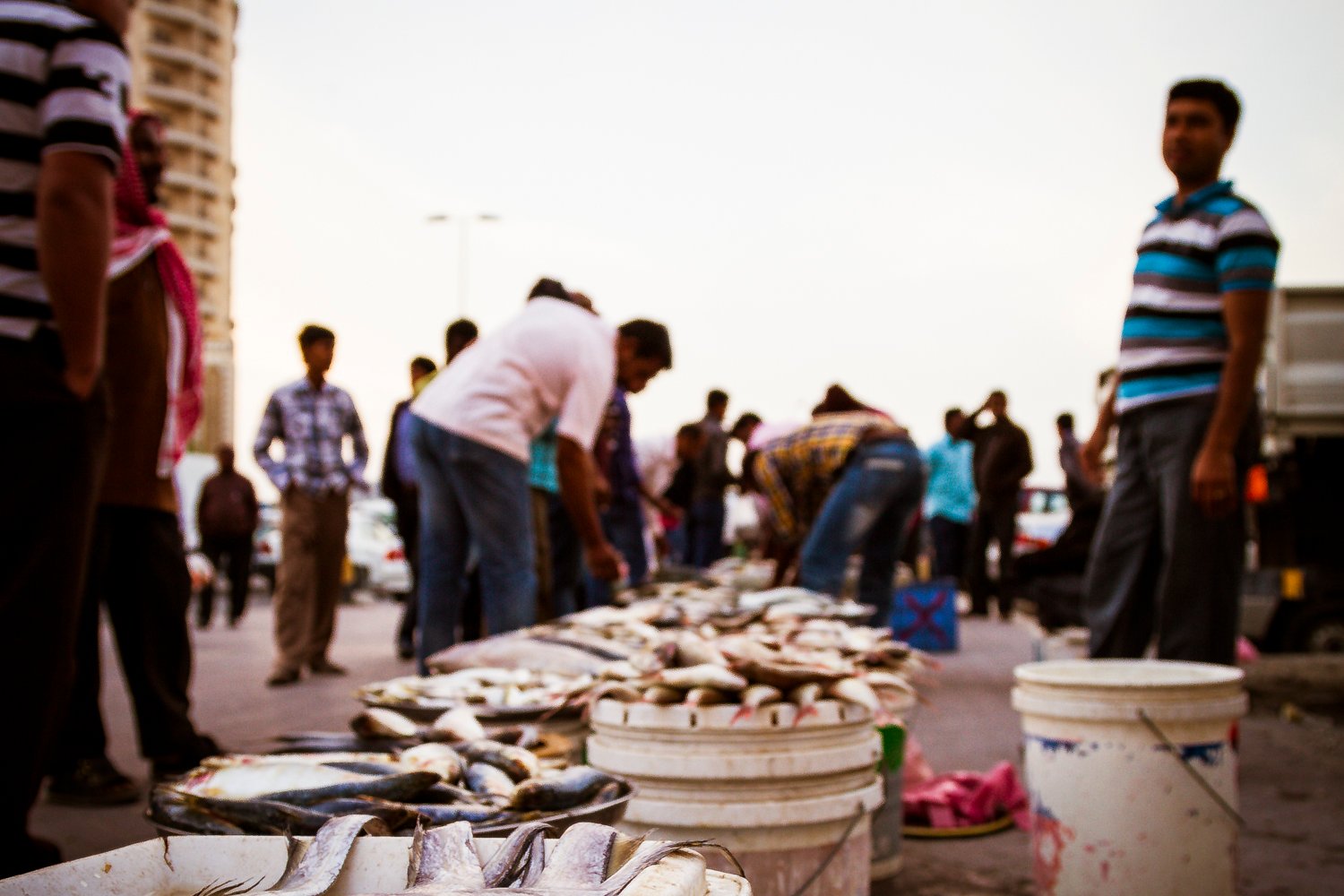 [wp_ad_camp_2]
I went for breakfast with my friend Ahmed Buhazza to an old 1920's coffee shop, which had its walls lined with the photos of Arab Leaders, both from the present and from the past. Even one photo of Saddam Hussein holding an RPG!!! More on that experience soon! The restaurant and food scene was very surprising for me. I had the opportunity to experience a world class oriental meal at fine dining establishment, street grilled beef tikka, a traditional home made Nasi Mandy (Arab rice with roasted lamb) and the most succulent and perfectly spiced minced chicken shish kebab at an Iranian restaurant. Not enough?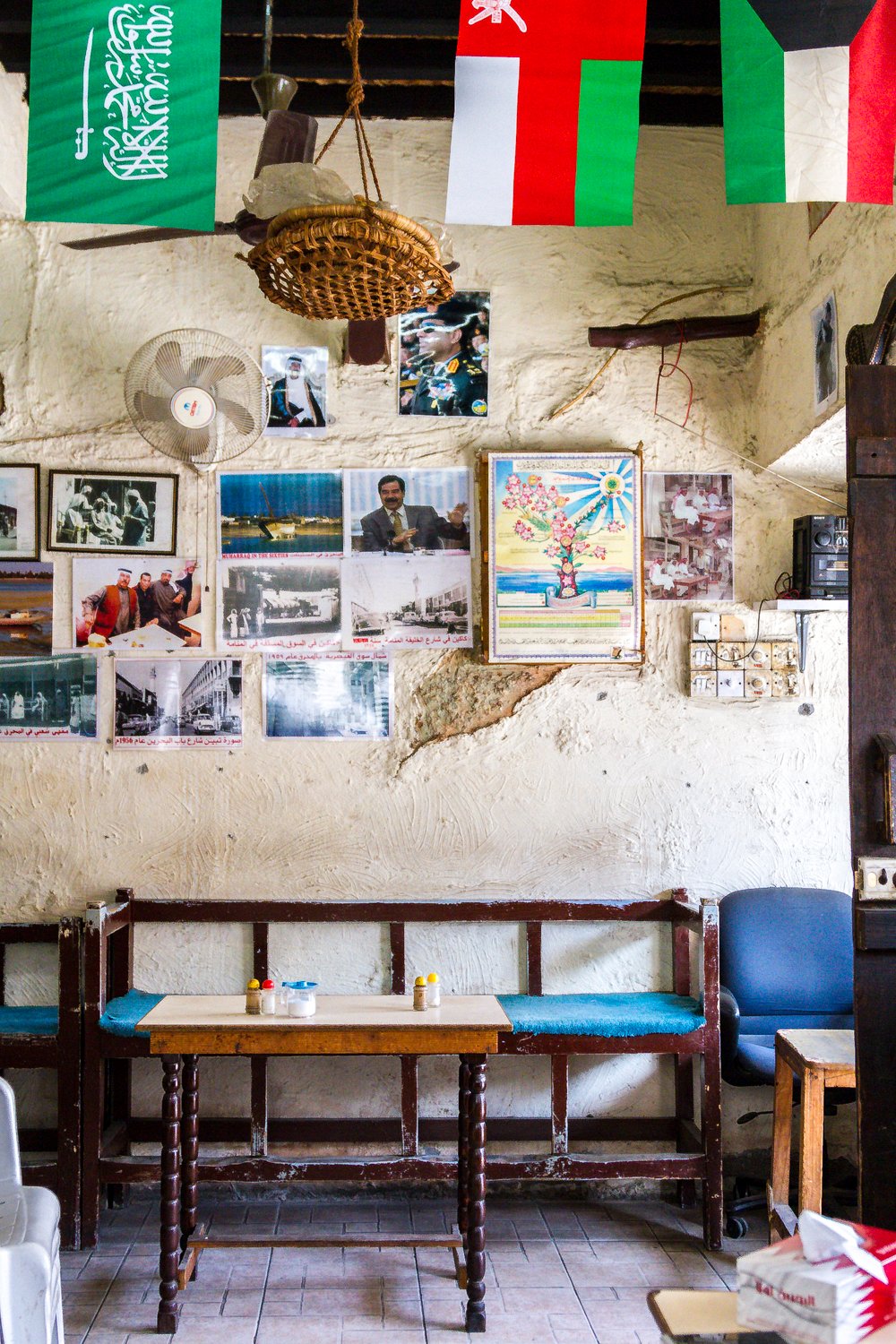 [wp_ad_camp_2]
Bahrain has its own version of McDonad's, perfectly entitled as Jasmin's, where they serve only halal fast food and are open 24h00. Check out their website at : http://www.jasmis.net/ The best one for me is that alcohol is widely available, being widely consumed by the Arab population. If anybody had ever told me that a in one of Bahrain's sky bars, a  man wearing a thawb, a ghutrah and an agal would lecture me on the differences between new and old world wines, I would say that they were crazy.
Well certainly enough it happened before my eyes, and I have to say that when money is not an object, one can certainly fine tune their palate to the flavours and bouquets of world's finest wines. And cigars… How incredible is this! Not surprised enough yet? Wait until you check out the Salsa Dancing scene in the bars and clubs in Bahrain. Arab man and women, wrapping their bodies together in very intense Latino movements, get a chance to put into action last week's dance lessons, often going into dance off with other couples.
[wp_ad_camp_2]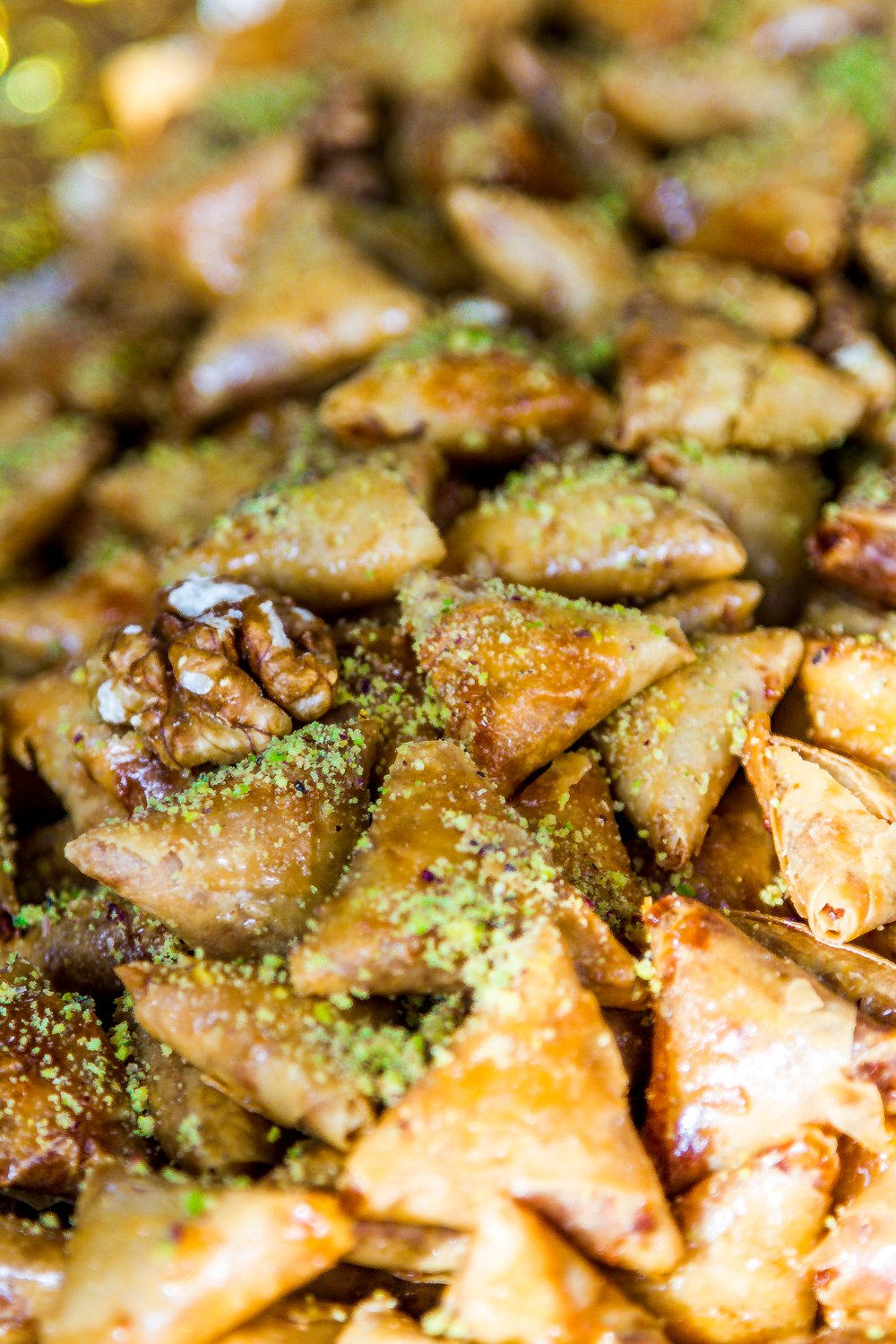 Check out all the salsa venues at the Time Out edition of Bahrain. This being said, and the main reason why Tourism is one of the main drivers of the Bahraini economy, is that every weekend almost 100.000 Saudis cross the King Fahd Causeway to enjoy Bahrain's liberty and freedom for their own.
[wp_ad_camp_2]
All this touristic demand has gotten the world largest hotel groups into investing heavily into Bahraini property, with the manmade island of Diyar and the Dyar 2 Billion dollar development being a prime example. I feel that I need to state that what I just mentioned before would be unimaginable in other Arab Nations like Saudi Arabia, Kuwait, Yemen. Not only they are dry nations, but their religious beliefs do not allow for any of the women or expat freedoms that I mentioned earlier.
And at the end of the day Bahrain is an Islamic country, where the large majority of the population get up at 5h00 every day for morning prayers, where the words of Prophet  Mohammed and Allah are deeply rooted into the legislative, the judiciary and the executive branches of Bahrain.  It is incredibly safe, to the point of your wallet being returned with its full contents in case it got lost, as everyone is full aware of the severe punishments for stealing. Over the next few days, I'll be detailing my experience in Bahrain so stay tuned for more.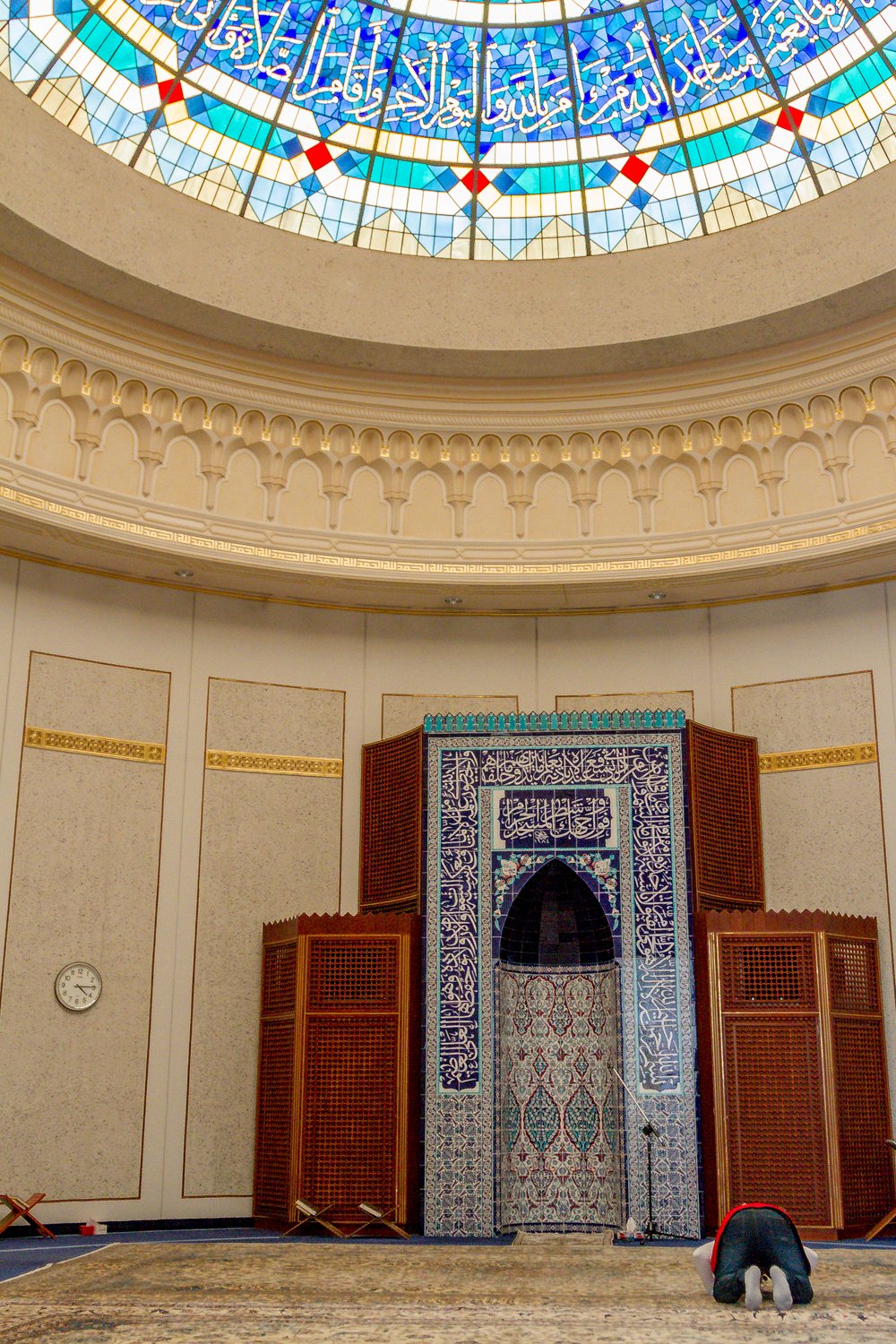 [wp_ad_camp_2]
[wp_ad_camp_2]