I have teamed up with Taste Porto Food Tours to offer my readers a bespoke Porto Food Tour for two worth over 200 Euros.
 Save the date: 11th of April 2015.
As I mentioned in my Where to eat out in Porto post, I first met Andre Apolonario during my Foodie photography tour of Portugal. He is the main man behind Taste Porto Food Tours and a close personal friend of mine.  André was born and raised in Porto and is a proud lover of Porto's food and football team. André sees each tour as an opportunity to show people all the beauty of Porto. He does so through a combination of facts, memories and personal, everyday experiences. And you will be challenged not to catch his infectious love of the city's cuisine, one of the best in the world according to him.
His excitement for the city does not end after the tour. In need of a dinner recommendation? He will tell you the great place where he ate last weekend. Seeking a suggestion on which wine cellar to visit? He will tell his favorite. Looking for the best spot to enjoy a glass of wine? Don't be surprised if you see him there later. We know that you will not find anyone else who lives, breathes, and eats Porto with the same enthusiasm and passion as André!
[wp_ad_camp_2]
About Taste Porto Food Tours
First mentioned in passing over a holiday dinner among friends, Taste Porto Food Tours has grown from its humble beginnings into what it is today. Partnering two Porto natives and one American the three forged ahead with the business idea that combines their love of Porto with their second love, the cuisine of Porto. Avid travelers, taste testers, at home chefs, and cultural explorers the team realized that what they valued most from their travels was their opportunity to meet locals and see the cities through their eyes. And so it was unanimously decided that Taste Porto Food Tours would do exactly that, allow people to taste Porto with us.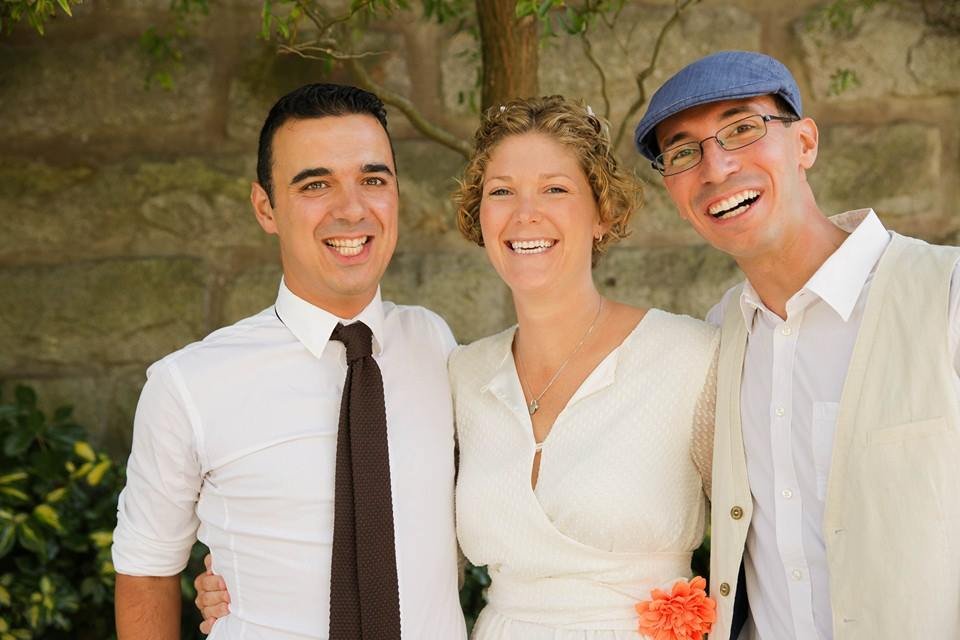 [wp_ad_camp_2]
 And the winnera are Diana Carvalho and Gail Aguiar. Congratulations. Please contact André Apolinário at andre@tasteportofoodtours.com to arrange the details of your Food Tour.
Disclamer:
This post was published with the contribution of André Apolinário from Taste Porto Food Tours.
Tours run twice a day and tickets cost about 60€ per person. Make your booking here.
Taste Porto Food Tours
http://www.tasteportofoodtours.com/
Phone :+351 967 258 750
info@tasteportofoodtours.com
Photo credits to :
Cat David