Postcards from Lisbon are a series of short texts that I wrote from a Lisbon débutante traveller's perspective, detailing his discovery of the ocean capital city of the western world.
Postcards from Lisbon # 1
Love to you from Lisboa! Inspired by its soft light, red corrugated roof tops, endless variety tile patterns and paintings,bright yellow creaking trams, winding narrow streets, that suddenly expand into a praça or empty out into the formidable river Tagus. Wish you could see the light, its a cinematographer's dream… Forever yours
Photo credit : http://fotolizbona.pl/
[wp_ad_camp_2]
 Postcards from Lisbon # 2
Olá! Greetings from the lovely laid back Lisbon, where we have been taking the sights and admiring the  church spires that lead the city's hills all the way to heaven! Our palates have been spoiled with the savouring of seafood that actually tastes like the sea, and its faithful partner vinho verde! A kiss full of sunshine to you…
[wp_ad_camp_2]
 Postcards from Lisbon # 3
Lisbon is a dream come true! It is like it has stood in time for the last 100 years and I love that! I got up early today to watch the sunrise over the river Tagus and dreamt of all the beautiful and precious things in life. I hoped that the persons on the ferryboats were sharing my thoughts as the red sun awakes Lisbon to another day! Miss you…
[wp_ad_camp_2]
 Postcards from Lisbon # 4
OMG, you have to come here! Did you know that Ulysses founded Lisbon himself!!No wonder these Portuguese are so philosophical and down to earth! Had some amazing fresh fish and listened to Fado in Alfama the other day. Cried my heart out but loved the intensity and the emotion of the singers and the 12 string guitar! 
[wp_ad_camp_2]
 Postcards from Lisbon # 5
Its 16h00 in the afternoon and I have had enjoyed more sun today than in the whole of last year! Everyone is super nice and laid back, and I just love the way the city waves its silhouette down to the river as if itself was made from the water of the sea…This beautiful scenery is the place where I want to retire to…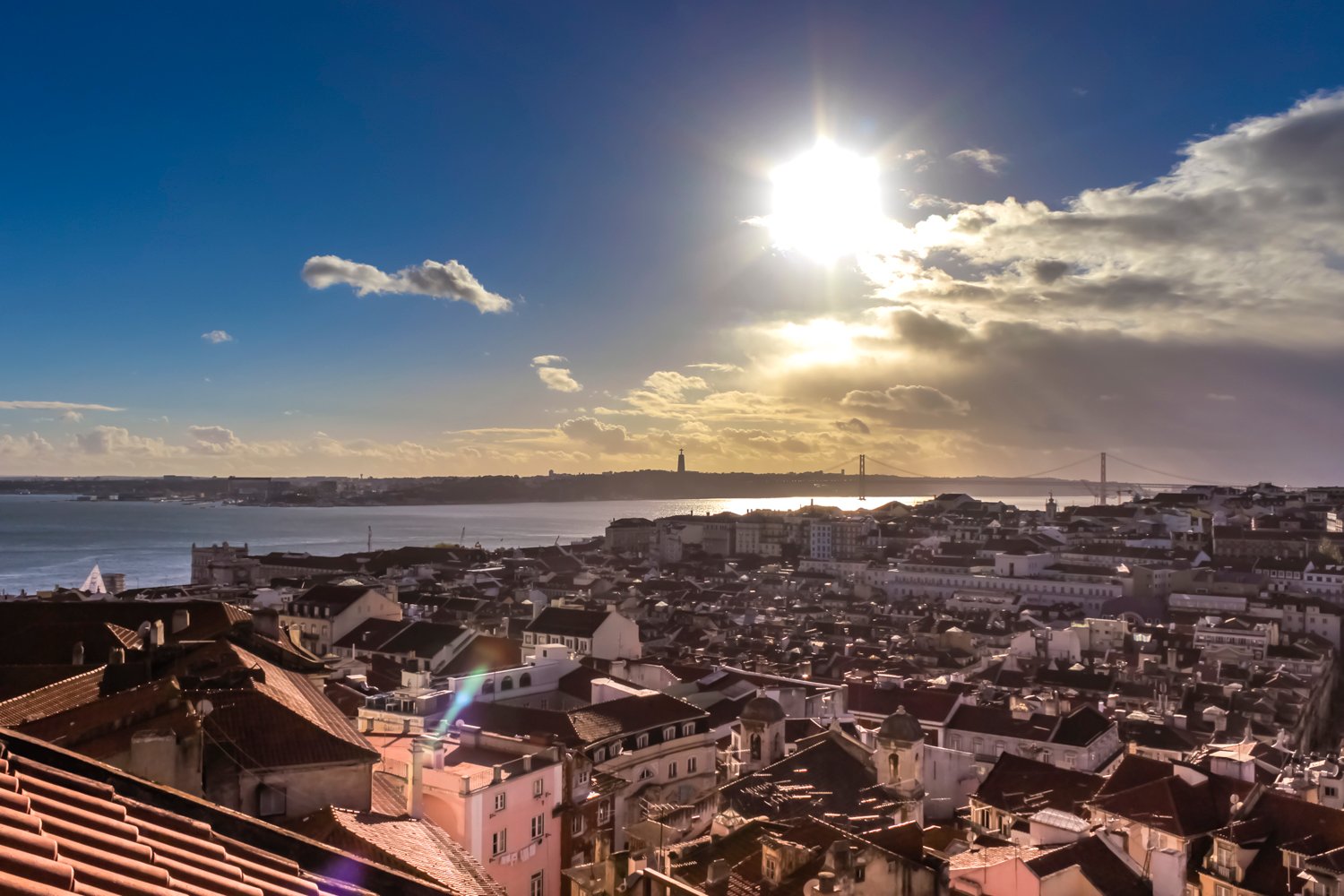 [wp_ad_camp_2]