After my recent visit to Ponte de Lima (Carmo's Boutique Hotel), here I am again in the North of Portugal for a new experience, this time in Vila Nova de Cerveira. At the beginning of April, Hotel Minho received a Silver A' Design Award for Hospitality, Entertainment, Travel and Tourism, so I'm eager to check out the place and see if I will enjoy it as much as the grand jury did.
My experience at Hotel Minho
The hotel, designed by Colectivo Virgula I, is a contemporary property with plenty of straight lines and angular forms. Inside, the predominant light coloured wood is combined with trendy Nordic Design furniture. Despite this Scandinavian coldish feel, I immediately sense a familiar Portuguese warm welcoming atmosphere. Check-in is swift and super friendly.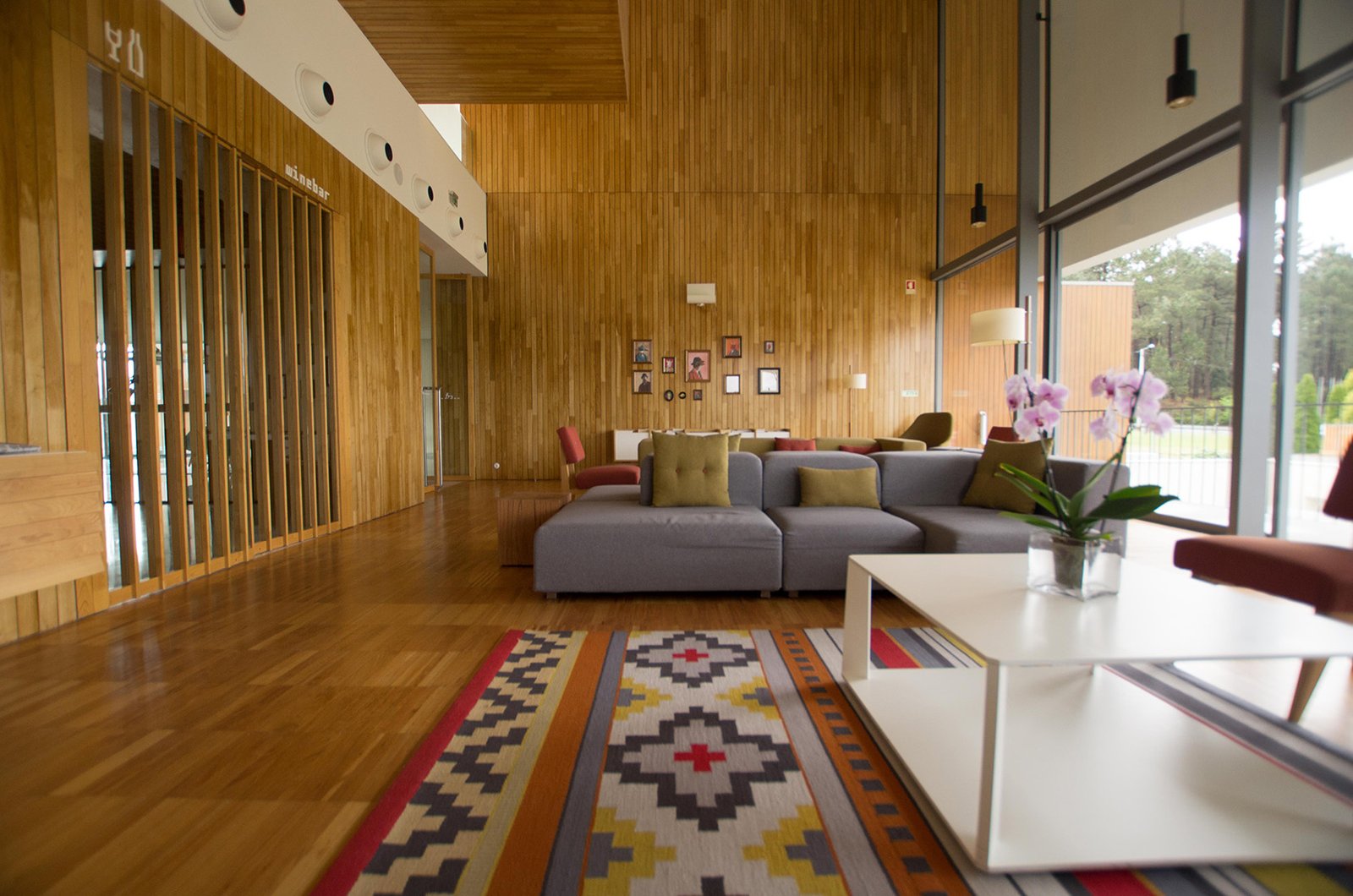 The decoration of my twin room is rather sober, but the direct access to the outdoor swimming pools and garden is a big plus.
Given the late hour of my arrival, I decide it is the perfect time to check out Braseirão of Minho, the Hotel Minho's own restaurant, which is recommended by the Michelin Guide. Situated in a separate building, the restaurant lacks a bit of character, especially when compared to the main building of the hotel. I decide to start my dinner with a duo of octopus and cod, followed by deer à D. Dinis (Portuguese king who granted the charter to Vila Nova de Cerveira in 1321) as a main course. The Torta de Viana with lemon ice cream is my choice of dessert. To complete the meal, I treat myself to a locally produced Vinho Verde Alvarinho Muros reserve 2013. Going through the different courses I am pleasantly surprised. The dishes of Chef Vinagre have a refined presentation and an exquisite taste. My evaluation of this restaurant? Definitely worth the journey.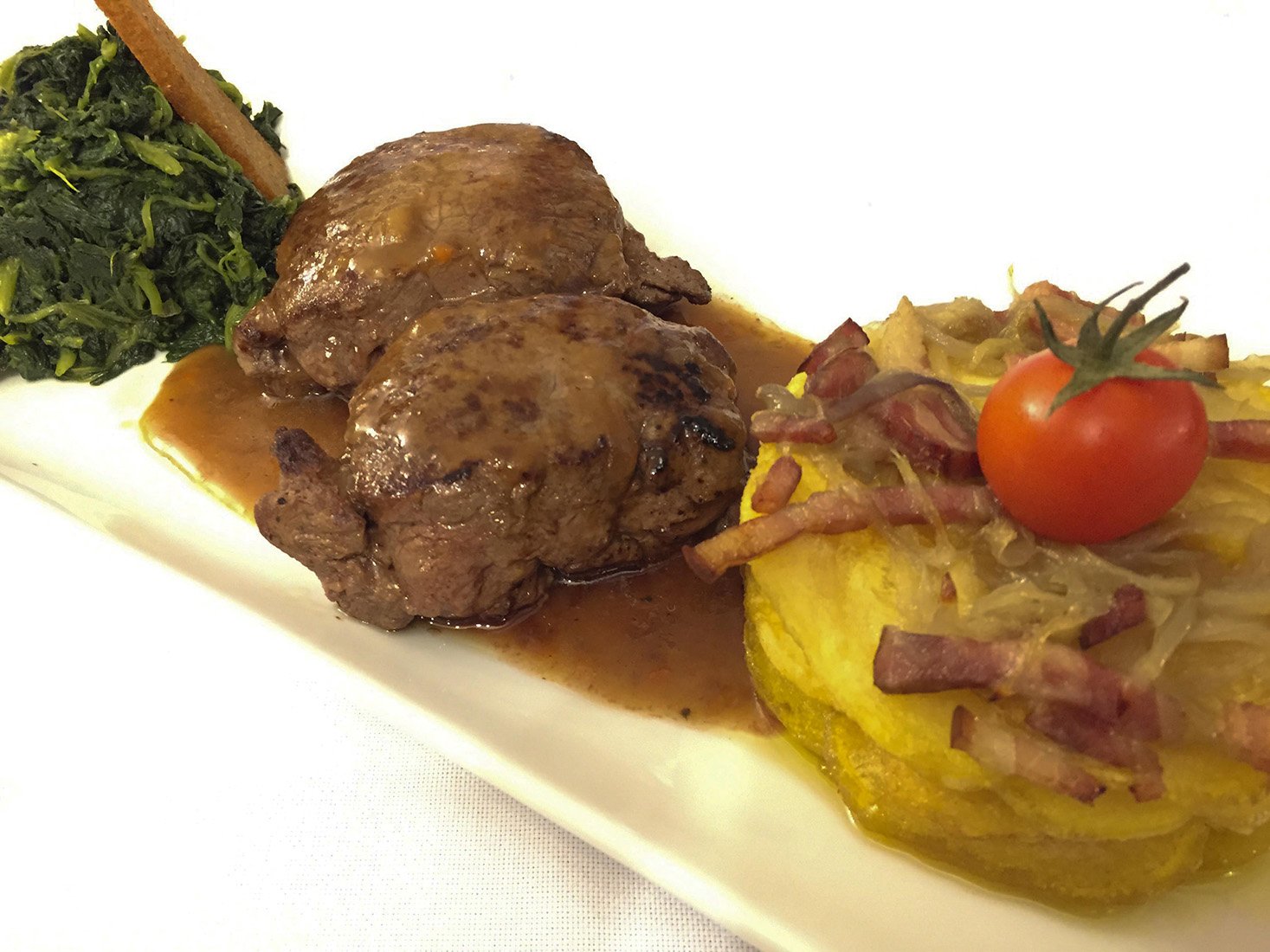 As I walk back to my hotel room, I couldn't help but notice the Hotel Minho's signature logo, representing a deer. Vila Nova de Cerveira loosely translates as city of deers. Unfortunately they've become extinct in the region.
From the room's terrace the view is enchanting, the elegant outdoor lighting really enhances the beautiful architecture of the hotel. An ideal spot to relax and to reminisce about the delights I might discover during the Food and Wine tour I have planned for tomorrow.
I wake up refreshed after a good night sleep and am looking forward to my breakfast. As you might have noticed these are the two things I value the most in a good hotel. With its Nordic Design furniture, huge windows and great view of the swimming pool, the bright breakfast area turns out to be rather enjoyable. On top of things the plentiful buffet has a wide choice and good quality local products.
Today Franscisco from Bliss Tours will be my guide. Our first stop is the wonderful Palace of Brejoeira in Monção. The Palace was constructed in the 18th century by architect Carlos Amarante and became a national monument in 1910. It was opened to the public in 2010, allowing tourists to enjoy its beauty and hidden relics. The neoclassical palace and its early nineteenth century English style garden with romantic fountains, sculptures, caves and a great lake are definitely worth a visit. The estate also includes 18 hectares of vineyards planted with the Alvarinho grape variety, producing one of the most emblematic wines of the Vinho Verde region.
Enjoying all this beauty has given me a big appetite, so at noon I head to Cozinha do Convento, a restaurant located in the former private chapel of the Convento Dos Capuchos (Monção). Before having my lunch, the extremely friendly owner, Mrs Agueda, proudly shows me around the beautiful ancient monastery that goes back to the fourteenth century.
Chef. Marco Conde has prepared a tasteful menu, paired with a selection of excellent Alvarinho wines. His cuisine brilliantly links tradition with modernity, but always with a Portuguese touch. I definitely recommend the Cod with a puree of chickpeas and cilantro, the puree is absolutely unbelievable. There is only one word to describe this meal: outstanding!
The day continues with a visit to Quinta da Pedra, one of the most historical properties in the Alto Minho region. The large property is located in Longos Vales, has 43 hectares of Alvarinho-grape vines and is owned by the Idealdrinks group.
In general vinho verde is commercialized rather quickly after the harvesting of the grapes, but the one produced at Quinta da Pedra is completely different from the conventional ones. It matures at least six months in wooden barrels, is then moved to stainless steel tanks for the same time period and finally ripens another 12 months in a bottle. Therefore, this wine will only leave the property minimum two years after grape harvesting.
I taste a Quinta da Pedra, Alvarinho 2011 with a palate that reveals a smooth wine with acidity that gives it freshness and length. The wine really is exceptional.
To finish my day trip, I visit the Quinta Edmun do Val winery in São Julião. The family-owned business started in 1999 and has since then won numerous prizes in international wine competitions with its single-vineyard wines from Alvarinho grapes. The anecdotes of our friendly guide Pablo, the son of this family with Spanish origins, make it an enjoyable visit.
Of course I can't leave without tasting a Quinta Edmun do Val reserve 2010. The palate reveals an intense wine, uncandidly mineral, with ripe tropical fruit and dried fruit aromas. Another exceptional Alvarinho.
This Food & Wine tour exceeded all my expectations. A special thanks to my guide Francisco, who's passionate about his job and the Alto Minho region.
The day ends with another great dinner, again at Braseirão do Minho. This time I choose just a salad accompanied with sparkling water and an ice cream as dessert. After a full day of walking, eating and wine tasting, I decide that my second day will be spent in wonderful idleness.
What better way to release the stress than to pamper yourself in a wonderful spa. The one from the Hotel Minho has all the necessary amenities: pool, jacuzzi, sauna and Turkish bath. It's located in a bright part of the hotel with floor-to-ceiling windows overlooking the greenery and is immaculately clean. The cosy massage area is completely separated from the water circuit, a detail I particularly appreciate.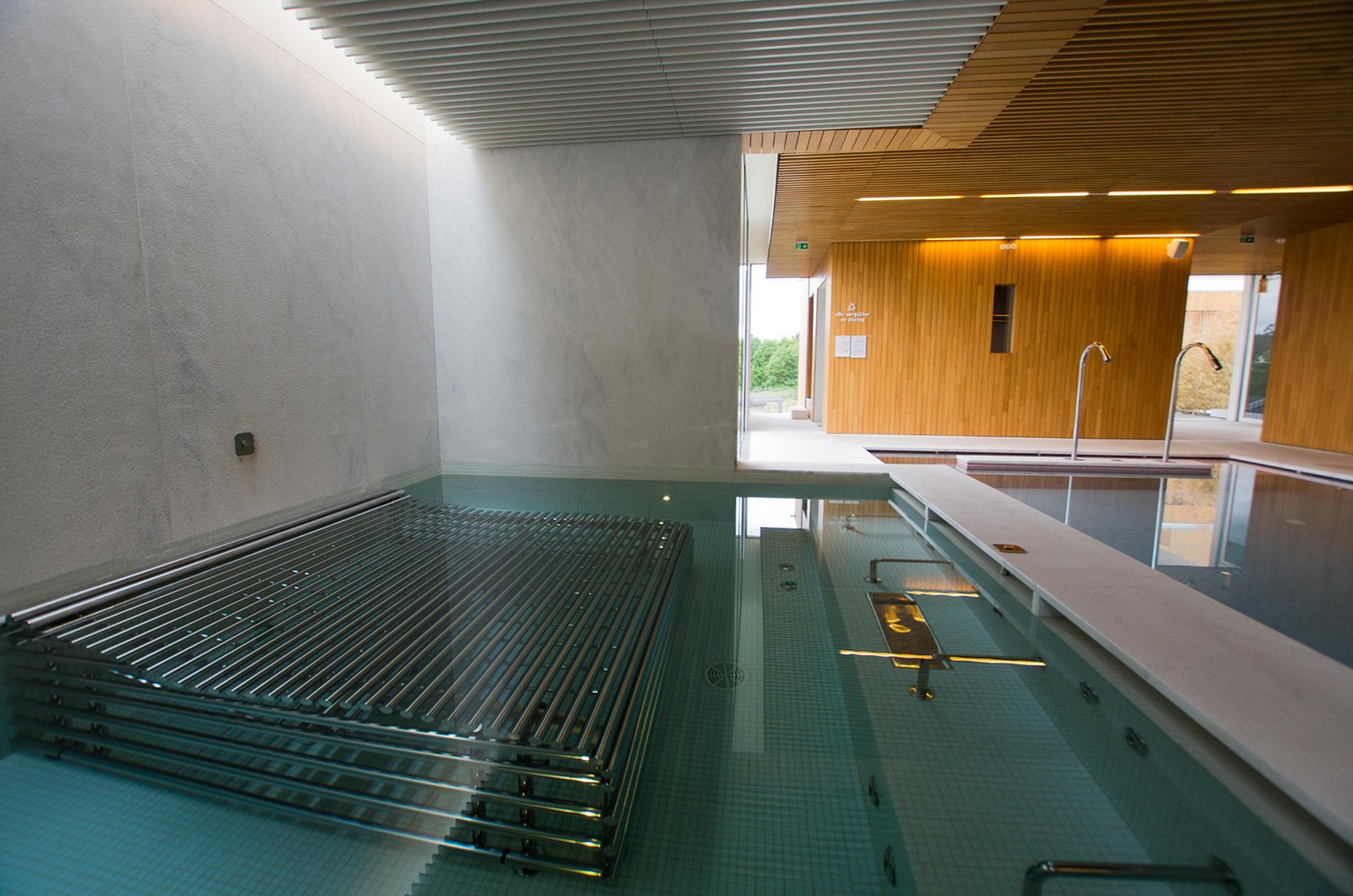 Unfortunately it's time to leave this amazingly beautiful part of Portugal. On the way home I make a stop in Seixas and Caminha, two beautiful villages in the Alto Minho region. It brings back lots of happy childhood memories, like the eel fishing from the terrace of my uncle's house on the banks of the river Minho. Good things always come in three's so I'm sure I'll come back soon to Alto Minho.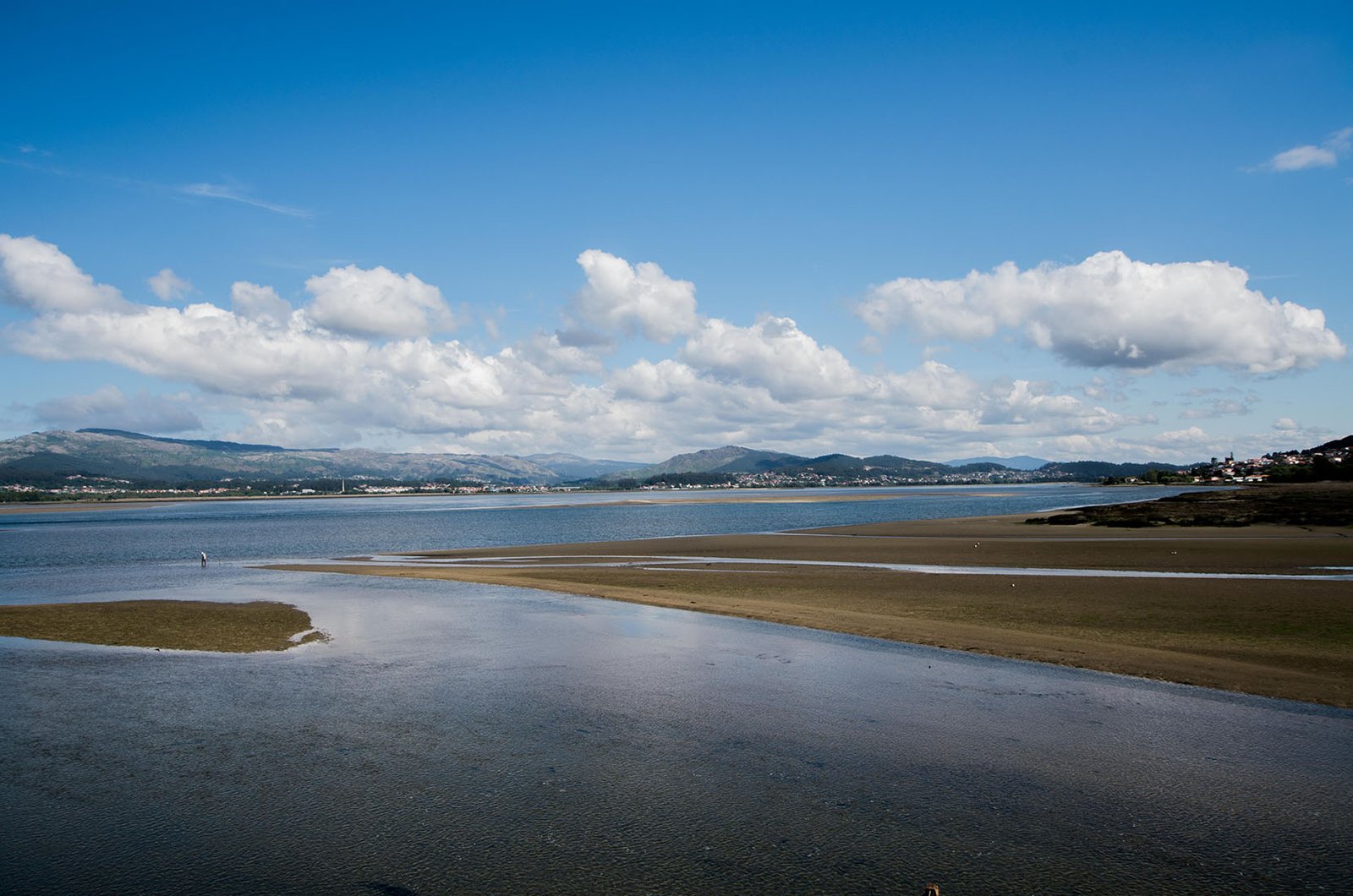 My Final evaluation of Hotel Minho:
Hotel Minho is a 4 star hotel in a modern infrastructure with a contemporary architecture, internationally awarded, with a warm and cosy ambience. It has 60 standard rooms and 5 thematic suites. It provides a range of complimentary services, such as the spa, business centre, restaurant, wine bar, two outdoor swimming pools and a tennis court. It is located in a region with a lot of natural and gastronomic attractions. It is an ideal hotel for those who want to relax, enjoy outdoor activities or even to visit places of scenic and architectural interest. I definitely recommend it. The excellent food and wines complete this ideal setting for a few days off. It offers an excellent quality / price ratio. The staff is friendly and professional.
Disclaimer:
I was guest of Hotel Minho during my stay in Vila Nova de Cerveira. All text and opinions are my own.
Rates from 85 € per night (breakfast included) for the room in which I stayed in.
Hotel Minho details:
Estrada Nacional 13
Vila Meã 4920–140 Vila Nova de Cerveira
Portugal
Tel: +351 251 700 245
Fax: +351 251 700 241
E-mail: geral@hotelminho.com
Bruno Sacadura
I love to travel and enjoy the little magical moments of life. I have had to date the privilege of travelling through many countries and meeting new people
All author posts