Cais da Villa Restaurant recently won the Best Wine Restaurant of Portugal award. It was presented by the Best Of Wine Tourism 2018 Awards, an event organized by the Great Wine Capitals Global Network. I was very curious to discover the wonders that Chef Daniel Gomes and his team are producing.
My experience at Cais da Villa Restaurant
I have to be honest, I have never heard about Cais da Villa Restaurant and Chef Daniel Gomes. It's a bit embarrassing really, as the restaurant is nearly 8 years old and Daniel has been the head chef for the last 3 years.  However, this lack of awareness made my experience a whole lot better. Simply because there were no expectations, and sometimes this is a good thing!
What I found was a young, incredibly friendly and attentive team, led by a determined Chef who is making great strides towards producing Michelin Star cuisine. All at an UNBELIEVABLE price of 30 Euros for a 5-course Chef's Tasting Menu… WHAT???? I could not believe it myself.
Despite being offered a table within the main dining area, I choose to sit at the counter facing the kitchen. Here I could see Chef Daniel Gomes and his team working, plus I could be at ease to take photos of the dishes and scoot into the kitchen from time to time, without being a hassle to other guests. So, if anyone who is reading this post decides to pay Cais da Villa Restaurant a visit, this is the place to sit.
Amouse bouche
Deep-fried Salt-Cod ball with pepper puree, served with Rozés White Extra Dry Port Wine. A down to earth start to my meal and a sign this restaurants cuisine is as much about strong traditional Portuguese flavors, as it is about showcasing these same very flavors in a contemporary manner.
Starter
Puff pastry game meat reduction of Port wine, radishes & green leaves. I enjoyed this dish a lot. The game meat (guinea fowl and hare) had been slowly roasted, pulled into thin strips and then laced with the roasting juices to make a creamy filling for the puff pastry. I gobbled it in 3 moves.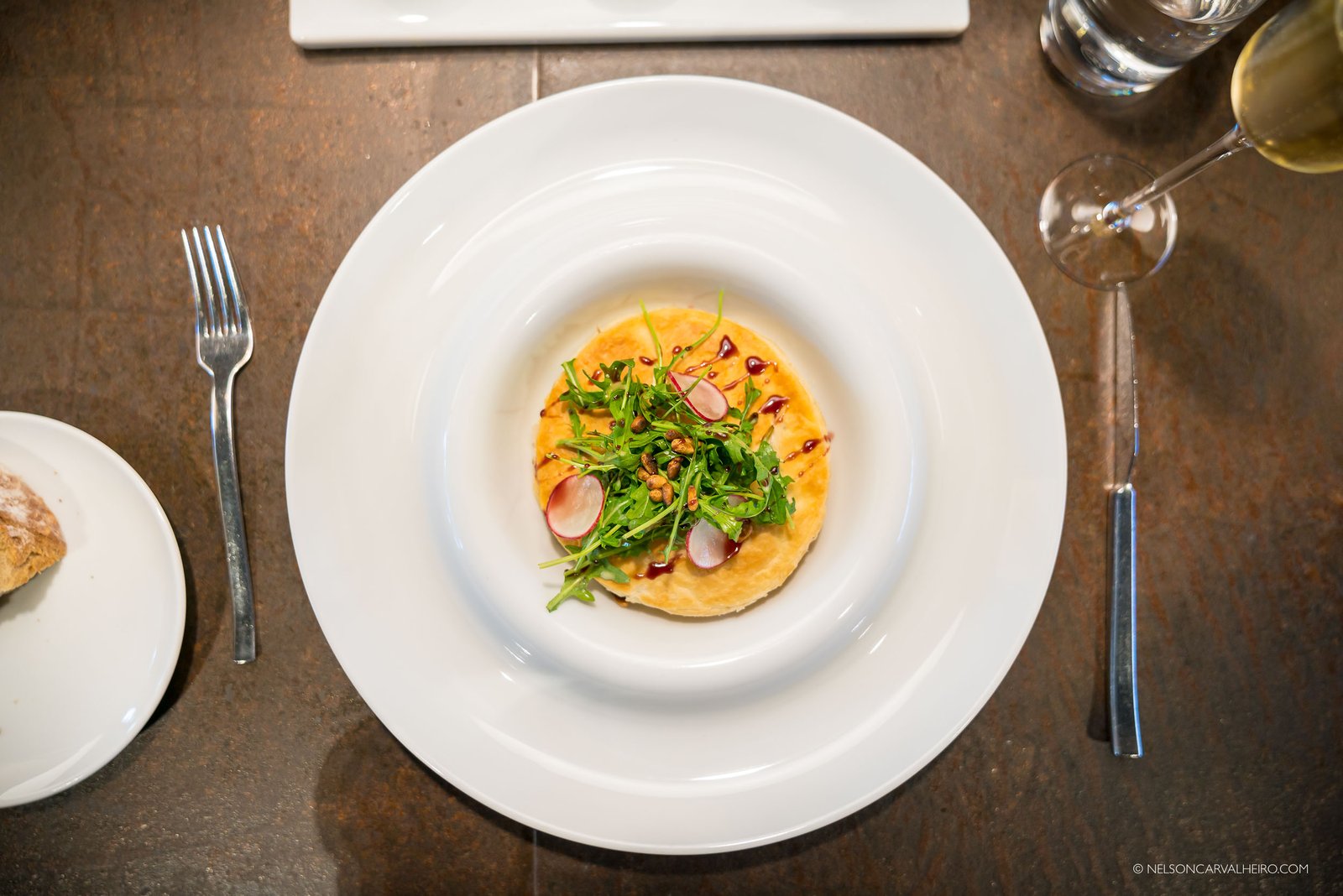 Fish
Pan-seared scallop & shrimp, pumpkin & fennel risotto. For me, this dish was the star of the day. I just love the way the fennel aromatized the whole combination of sea and earthy pumpkin flavors.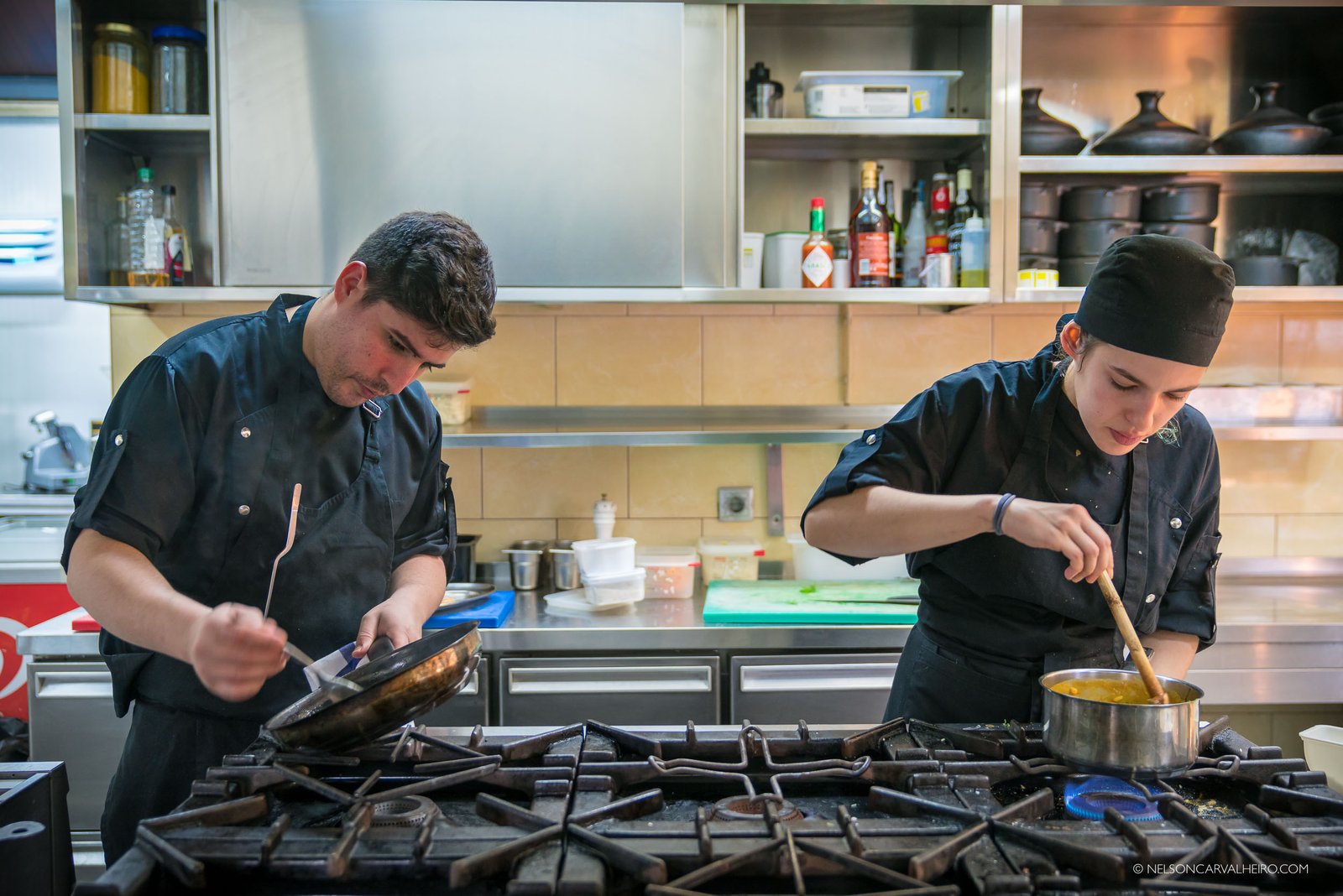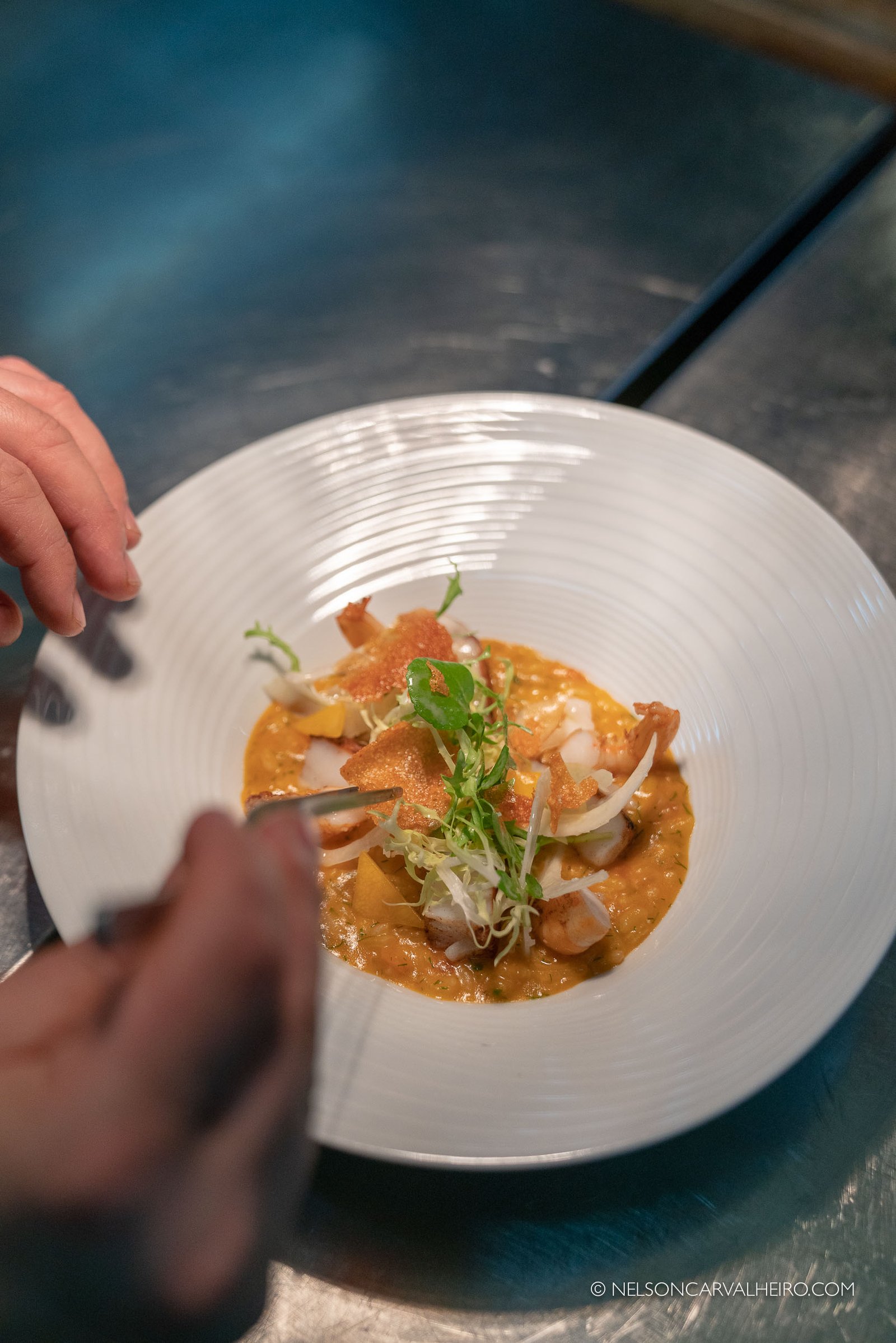 Meat
"Maronesa" beef shank stewed in red wineCelery, chestnut, mushrooms & carrots, served with Alvaro Martinho's Maquia Red Wine.
About Cais da Villa Restaurant
Cais da Villa Restaurant was once a sister restaurant of Castas e Pratos restaurant in Regua (Douro Valley). Both restaurants shared owners/partners and as you can see by the photos they are both refurbishments of railway a station and a railway warehouse, respectively. Moreover, the interior decor is almost identical, with lots of strong reds, marrons, and browns as the main decorative pallet. Also, there is plenty of bare stone, railway tracks, and steel I beams. The railway station where the restaurant is housed is deactivated, so the outside area was converted into a sitting deck where the youth of Vila Real come for summer afternoon cocktails.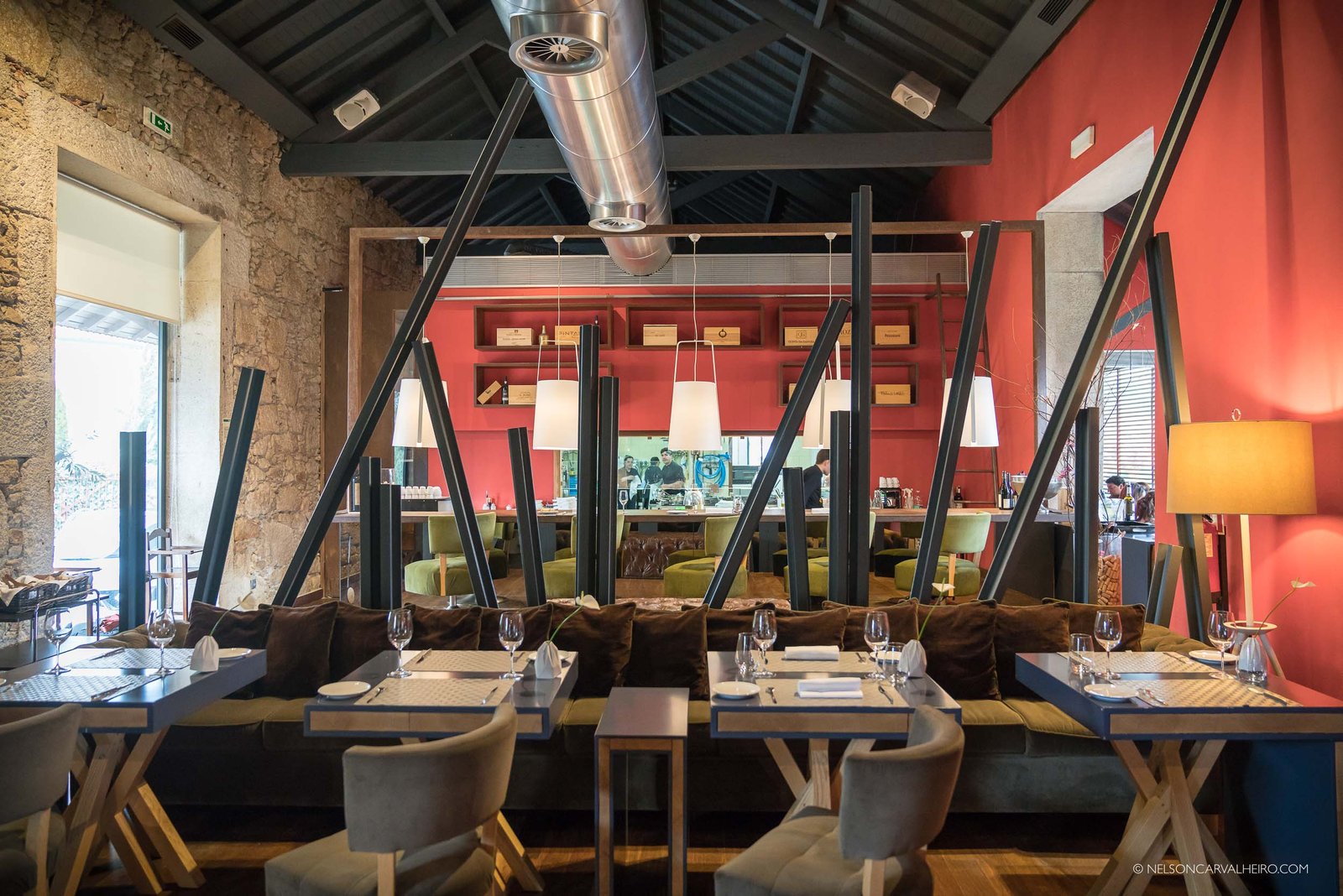 Disclaimer :
My visit to Cais da Villa Restaurant was made possible by the Great Wine Capitals Global Network .  All opinions are my own