Atera restaurant is so connected with earth and Mother Nature, that it is the first Michelin stared establishment in the world to have a Horticulturist as a vital kitchen brigade member. The garden itself is in plain view of the customers and is a part of the restaurant's wall decoration, bringing to life a natural light that come from the front window. I guess that this little detail says everything about what Chef Lightner and his team are trying to achieve within the most fiercely competitive restaurant city on earth, such as New York City.
Atera restaurant's food appeals to all senses; sight, smell and taste,
using innovative techniques and expressive recipes to engage guests in a new adventure with each visit. Atera restaurant is my kind of place, with only 18 covers, where the menu combines the chef's sophisticated technique and Spanish revelations. Chef Matthew Lightner designs a creative, playful and delicious market driven menu making Atera's tasting menu a unique dining experience. Atera's guests experience twenty-plus plates and dine for an average of two and a half hours.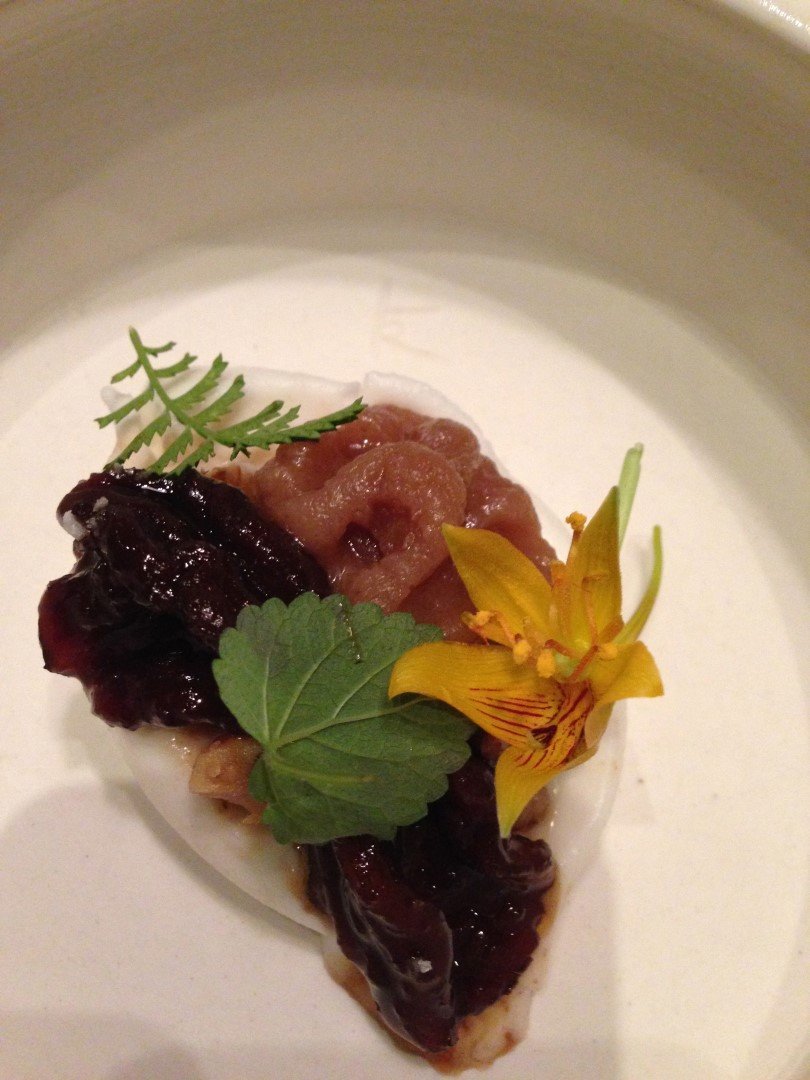 [wp_ad_camp_2]
The interior Atera restaurant is very intimate, where the kitchen takes the center stage. Dinners can sit around the counter (what I love more about this place!), with direct and unimpeded views to the food ballet that takes place in front of them. Besides the counter, there is only one high table for 4 persons, so now you can imagine what I mean when I say it is very intimate. It a meticulously choreographed play, with no tolerance for delays, because the show must begin! Atera Restaurant deserves your respect!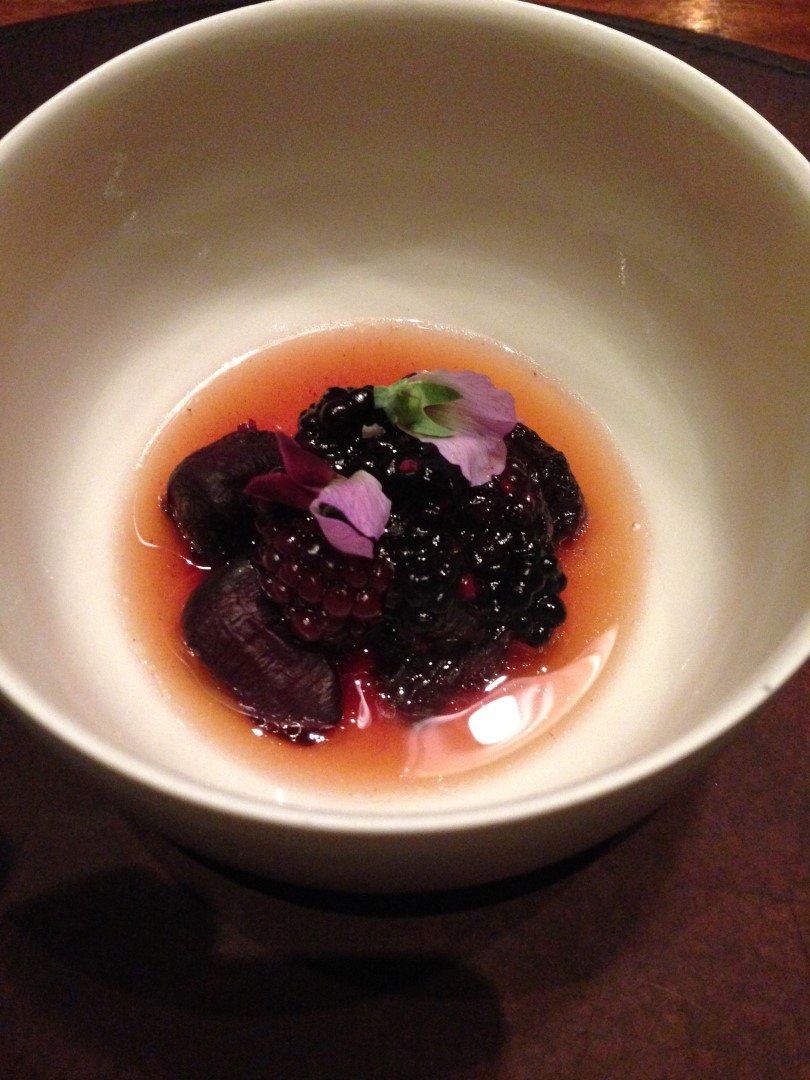 Every guest is served simultaneously, with the wows and deep amazed breaths, only being interrupted by the Atera Restaurant chefs explanation of what is being served. Wafer thin crackers of salty granola and black sesame butter, and a miniature lobster roll on top a yeast meringue, start the first act. And your taste buds get a real kick from a "better than sex" pickled quail egg, made out of garlic Mayo (you couldn't get more Spanish than this), followed by edible razor clams, where the shells are made out of baguette dough just like in El Bulli). The colours, the textures, the tastes, the odours, the flavours never cease to keep you your mouth watering for the next course.
[wp_ad_camp_2]
The beet juice, sheep yoghurt herbs and oils dish, has more colour and texture than a Brazilian Carnival, and the grilled leeks, wheat grass, raw apple and leek ash dish is an ode to the forager within the 2013 New York Rising Star Chef Matt Lightner. Diver Scallop and Hazelnut fermented cabbage leaf, corylus avellana, looks like a Mayan pyramid and it tastes just as golden. The connection to sea continues with Sea Urchin and Nasturtium, squash, chicken gel, tropaeolum majus, a dish worthy of Zeus himself and the soft shelled crab is mean to be delighted with your hands.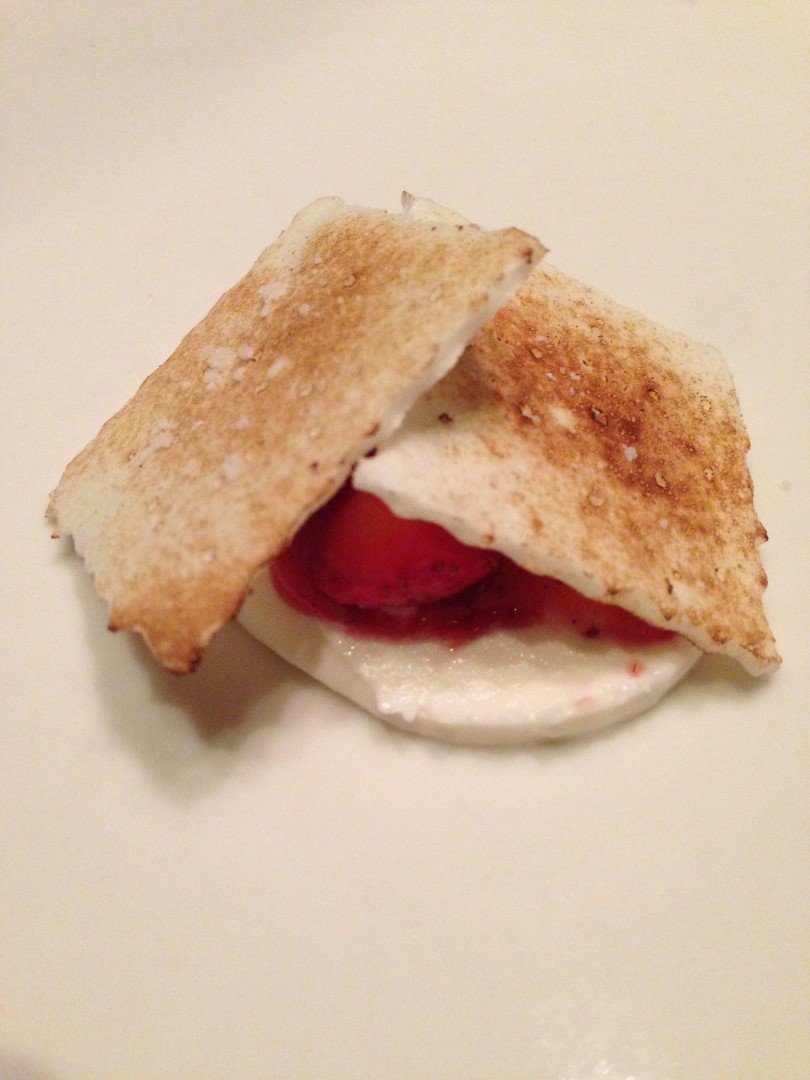 For desert you get a rock! Well not exactly a rock, but the wild ginger and meyer lemon treat is made to resemble one. It even has moss. Another joyful desert is the frozen cake batter with mint, strawberries and raw milk ice-cream. I won't detail the Cadbury egg, as I wish you go there and taste Atera Restaurant's delight it for yourself.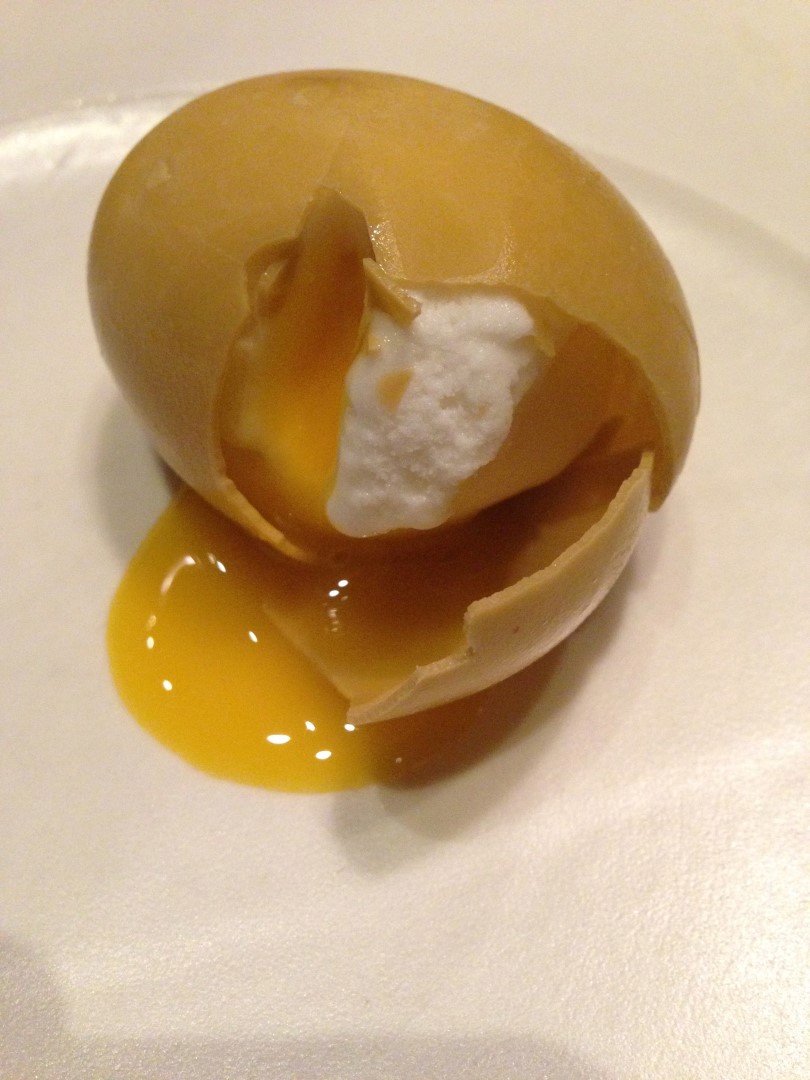 [wp_ad_camp_2]
On the top level of Atera Restaurant if the The Lounge. A reservations only bar, headed by Bartender Benjamin Foote, where  hand picked spirits, home made infusions, fresh juices and herbs are the attention grabbers. Cocktail ingredients are seasonal and drinks are created in the kitchen in collaboration with Chef Lightner and Chef Young to compliment the Atera Restaurant tasting menu.
Some photos by courtesy of Atera Restaurant and Natercia Peixoto
You can find Atera Restaurant at :
77 WORTH STREET (NEAR CHURCH STREET)NEW YORK, NY 10013USA
+1 212.226.1444
[wp_ad_camp_2]