"Portugal Figura de Proa" (Figurehead Portugal) is the new project by APTECE – The Portuguese Food Travel Association focused on the promotion of Portuguese Fish and the inheriting qualities that make it the "Best Fish in the World". Seriously, look up on google "Portugal best fish in the world"  and you will find this sentence was uttered by no other than Mr. Ferran Adrià himself. I am sure that everyone who has ever traveled to Portugal and tasted wild Portuguese fish can stand by this acclamation.
Following the footsteps of our 3-year long successful partnership, I am once again joining forces with APTECE to help them in the promotion of this "mana from the seas" as something worth asking for in your local fishmonger and ultimately traveling to Portugal for. The project defines Portuguese Fish as an anchor for the promotion of gastronomic tourism in Portugal, while linking it to various traditional products of Portuguese cuisine. Our ultimate goal is to achieve a greater visibility and recognition of Portugal as a Gastronomical destination of choice. It is one of the flags I proudly fly whenever I speak about Portugal during my travels, having even dedicated a whole chapter to it  my "Portuguese Travel Cookbook".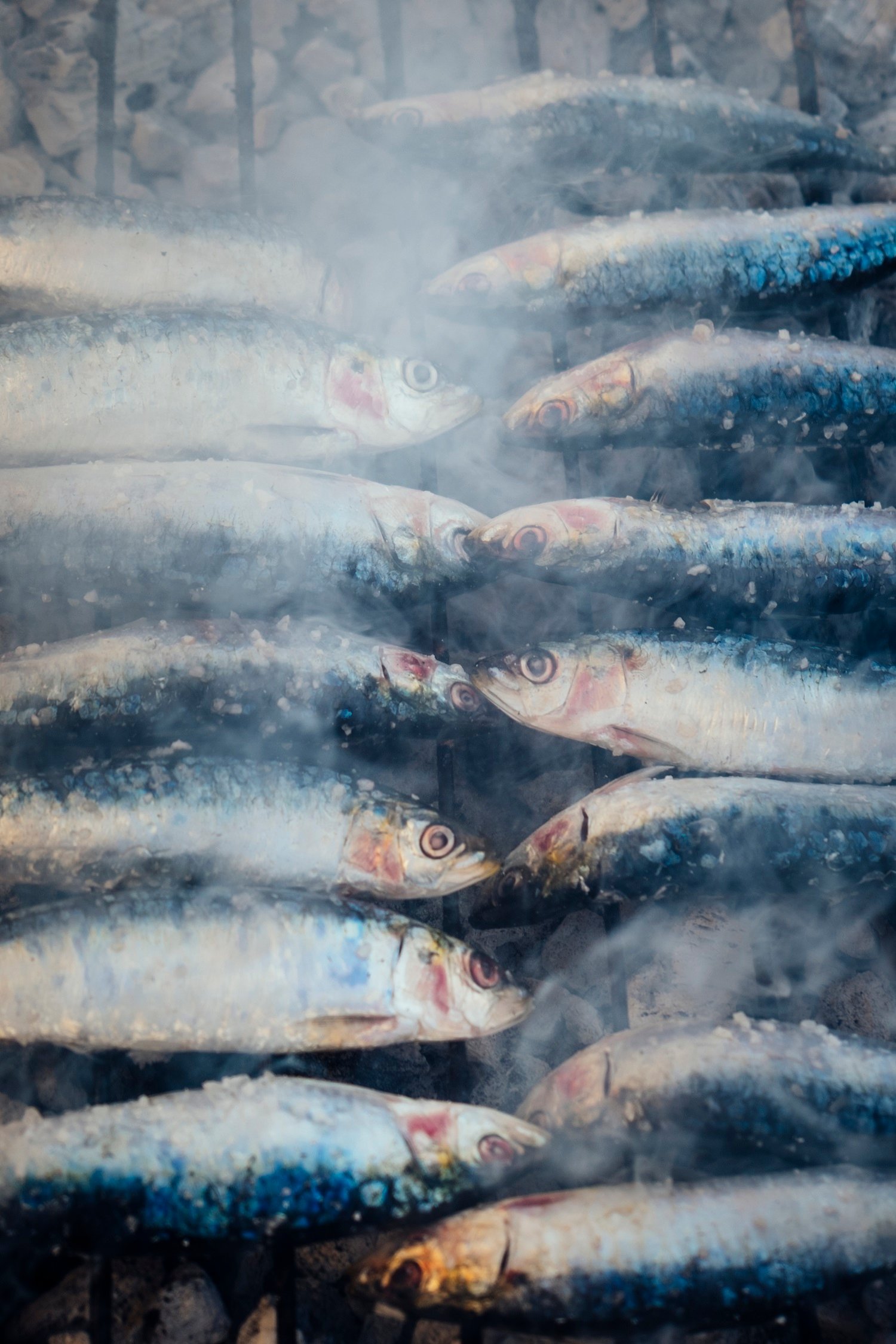 Based on Tourism Gastronomic, the APTECE want to connect in a dynamic and innovative way, "food and travel through stories many of which neither the Portuguese themselves know, allowing the creation of unique experiential products, containing the stories, revealing secrets and seem to know our culinary heritage and cuisine, so rich, so healthy, so unique and especially help local actors to know how to take advantage of them. It is about valuing and promoting ingredients, food and gastronomic traditions of each of the Portuguese regions, contributing to a practice of regional cross-selling.
"Portugal Figura de Proa" actions:
Set up of a Portuguese Fish Route across the Portuguese Coast

Creation of a website and app for the Portuguese Fish Route
Publication of the Portuguese Fish Route Guide

Elaboration of a Market Studies for

Trends in Culinary Tourism
Fish Sustainability
The importance of Gastronomy in Tourism

Promotional Video
Presence at the following international food fairs and festivals

Tokio Foodex
"Portugal Love at First Bite" – Viena
Madrid Salón de Gourmets – 4/7 April 2016
Barcelona Alimentaria – 25/28 April 2016
Panama Food Expo – 30 June /2 July 2016
London Speciality Fine Food Fair  – 4/6 September 2016
SIAL Paris 2016 – 16/20 October
Dubai PortugalFoods@ME 2016 – 2 November 2016

3rd Portuguese Food Travel Congress late 2016
Invitation to Chefs, Bloggers, and Journalists to experience Portuguese Fish
The "Portugal Figura de Proa" project is being funded by COMPETE 2020, with the premise of promoting gastronomic tourism in Portugal via its Fish. Portuguese fish will be the "anchor" for promoting food tourism in the country, linking to various traditional products of Portuguese cuisine as well.  The main operational objective is the creation of a Portuguese Fish Route, in order to promote fish and seafood, while contributing to its affirmation as a product of excellence. We want to tell the world about our fish, our seafood, the way they are cooked, our national fish dishes and complementary typical products and linked to the regional cuisine. Based on Gastronomic Tourism, APTECE wants to connect the idea of "food and travel" through stories. All of us are very fond of our Portuguese culinary heritage and cuisine, and with this project, we want to empower people and entities to promote their unique experiential products, their stories and reveal  long lost secrets.
APTECE was already present at the Tokio Foodex fair, disseminating Portuguese brands in the Asian market. You can find more information here. This is the main international trade fair for food and Asian beverages directed to the professionals, APTECE had a space dedicated to the promotion of Portuguese fish and its dishes.
The following group of photos shows the "Portugal Love at First Bite" workshop in Viena with  Chef Joachim Koerper from Lisbon's Michelin Stared Eleven Restaurant.
You can discover more about the "Portugal Figura de Proa" project at APTECE's Website or via email.
Disclaimer
This Portugal Figura de Proa post was written as a part of my ongoing partnership with APTECE.