The precious Ruby of Shoreditch is a story about a Afrim and his determination to serves some of the most authentic Mediterranean food in East London.
"The border is just the other side of the mountain" Says Afrim to himself, feeling the gelid winter air gasping into his lungs. The uphill trek that will lead him away from the war starts to takes its toll and he decides to discard the few belongings he managed to salvage. The darkness of the new moon serves the perfect cover, as he knows the Serb paramilitaries patrol this area. Without a flashlight, he will have to silently navigate the white pine forest blind. The echo of the howling of the wolves is only interrupted by the sporadic burst of machine gun fire. He takes one last look at his home country of Kosovo as the explosions light up the horizon behind him. No time to cry. He must hurry.
[wp_ad_camp_2]
It took nearly a month and a half for Afrim walk to the UK. Yes, that is right, he walked! He had no documents, no passport, no money…no choice. "I had to cross every border in the middle of the night to avoid being arrested. Mountains, rivers, fields…everything. Sometimes with snow up to my waist." Afrim's deep blue eyes look blank. He gazes though the windows of Ruby of Shoreditch and composes his trademark white cap. His complexion has a mixture of fear, nostalgia, pride and I am left to imagine the flood of tragic memories rushing through his mind.
"That's all the past now, my friend! Are you hungry? Do you want a steak sandwich?" My state of shook is gently cast to the side, when I see him jump out of his stool and head over to grill top. No chance to say or question anything anymore. Like me, he seems to finds comfort and abstraction from life though cooking, and knows that no man will ever say no to steak!
Despite not speaking a word of English, Afrim quickly found a job as kitchen steward and toilet cleaner, and within some years had become head chef at a local Italian restaurant. Dreams of an own restaurant started sprouting up during talks with his executive chef Lino and now business partner at Ruby of Shoreditch . "We said to each other that not only we could do it for ourselves, but we could do it better, so we started looking for a property to set up our own place". Ruby opened in 2006, just 9 years after Afrim fled the war in his home country of Kosovo.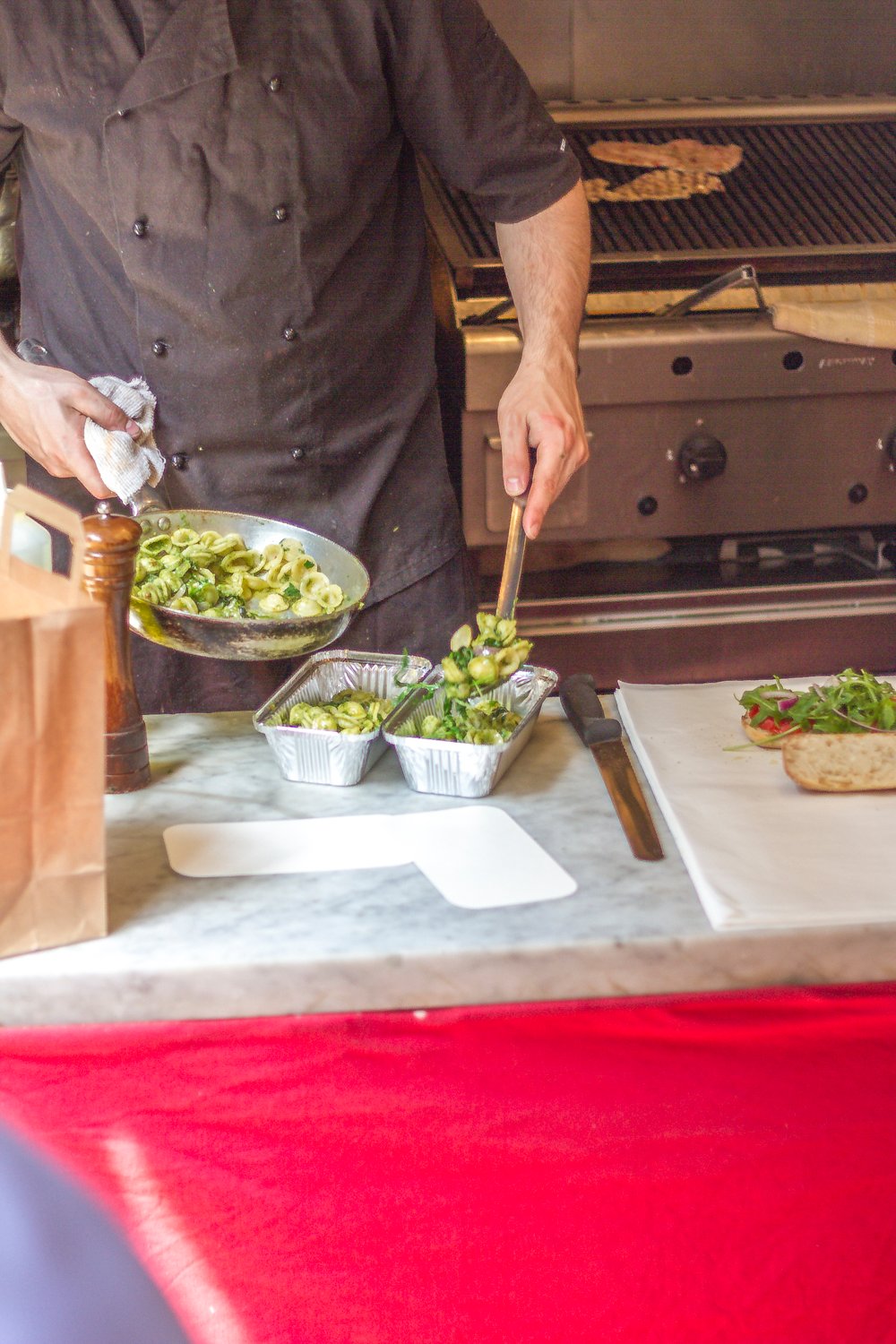 Walking along Shoreditch High Street, I had noticed the discrete black frame floor to ceiling windows that make up the shop front of this popular little eatery. Inside there is little more than a few stools, a coffee machine, an open grill and a pantry.  Written on a black slate, the daily menu is concise and truthful to its origins. "One penne putanesca and one grilled peppers and chorizo ciabatta, let's go!" Afran rattles up his brigade has, the queue is ten deep and counting. Sitting on my window stool I watch as course after course, the kitchen brigade hit all the marks and deliver Mediterranean inspired take way food for the faithful hungry locals.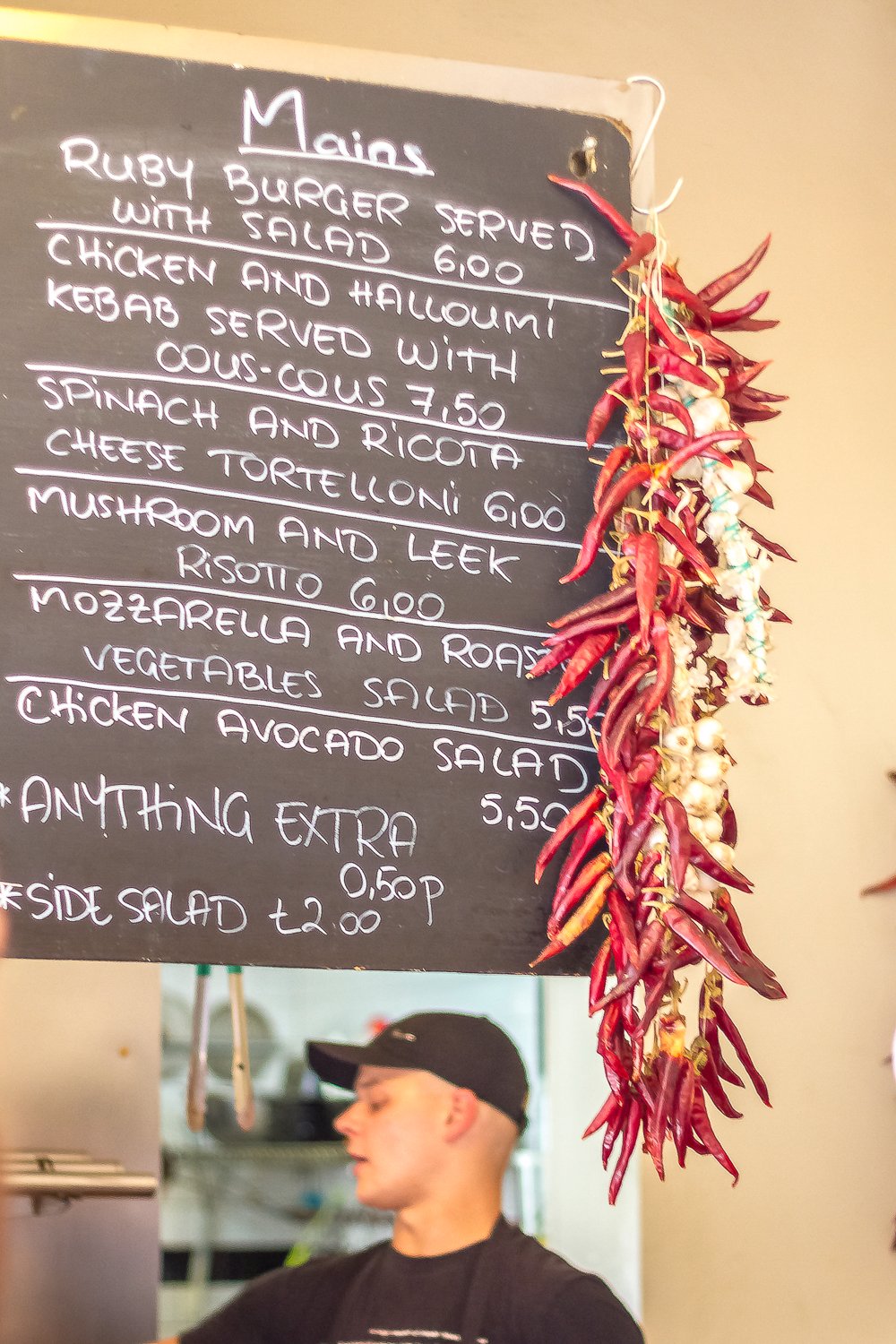 [wp_ad_camp_2]
"Ruby of Shoreditch is all about a daily changing menu, fresh ingredients and a very natural approach to food as the joy of one's Life"
"The menu changes every day. I get up at four o'clock to go to the market, the fishmonger and the butcher. We prep everything fresh on that morning and cook all the menu items to order. It is all about freshness to me, as I dread serving precooked meals. I mean, for us the tomato sauce is discarded after three hours and we make a new one, simple as that!" – are the words that Afrim uses to describe Ruby of Shoreditch.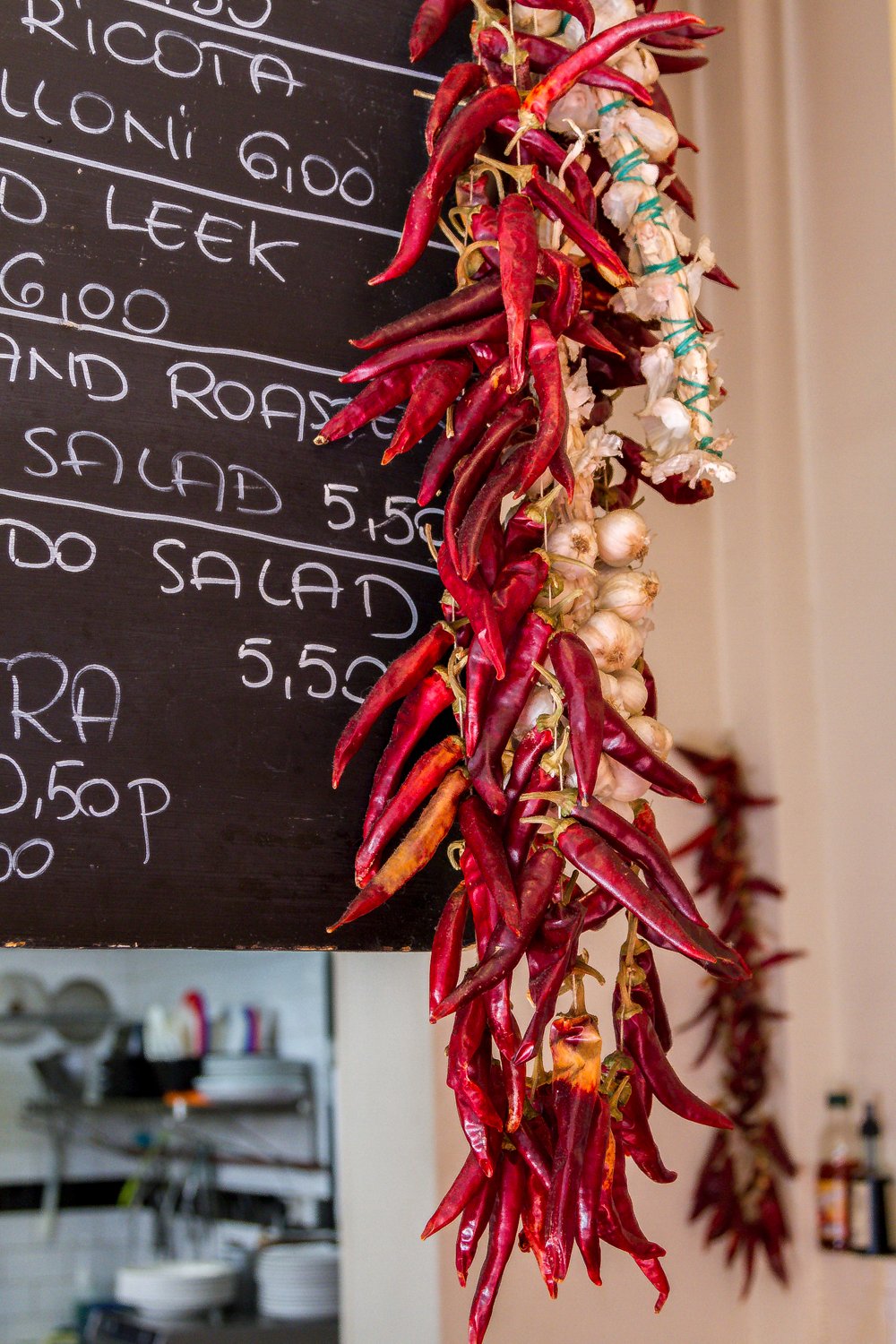 My steak sandwich arrives, fresh as a daisy and hot off the grill as it is meant to be. As the tender stake gently melts with my first byte, I am joyful that Afrim made it all the way from Kosovo. There is much honesty and humbleness in his creation of Ruby, and I am always fascinated how a forty square meter establishment can produce such honest tasteful food.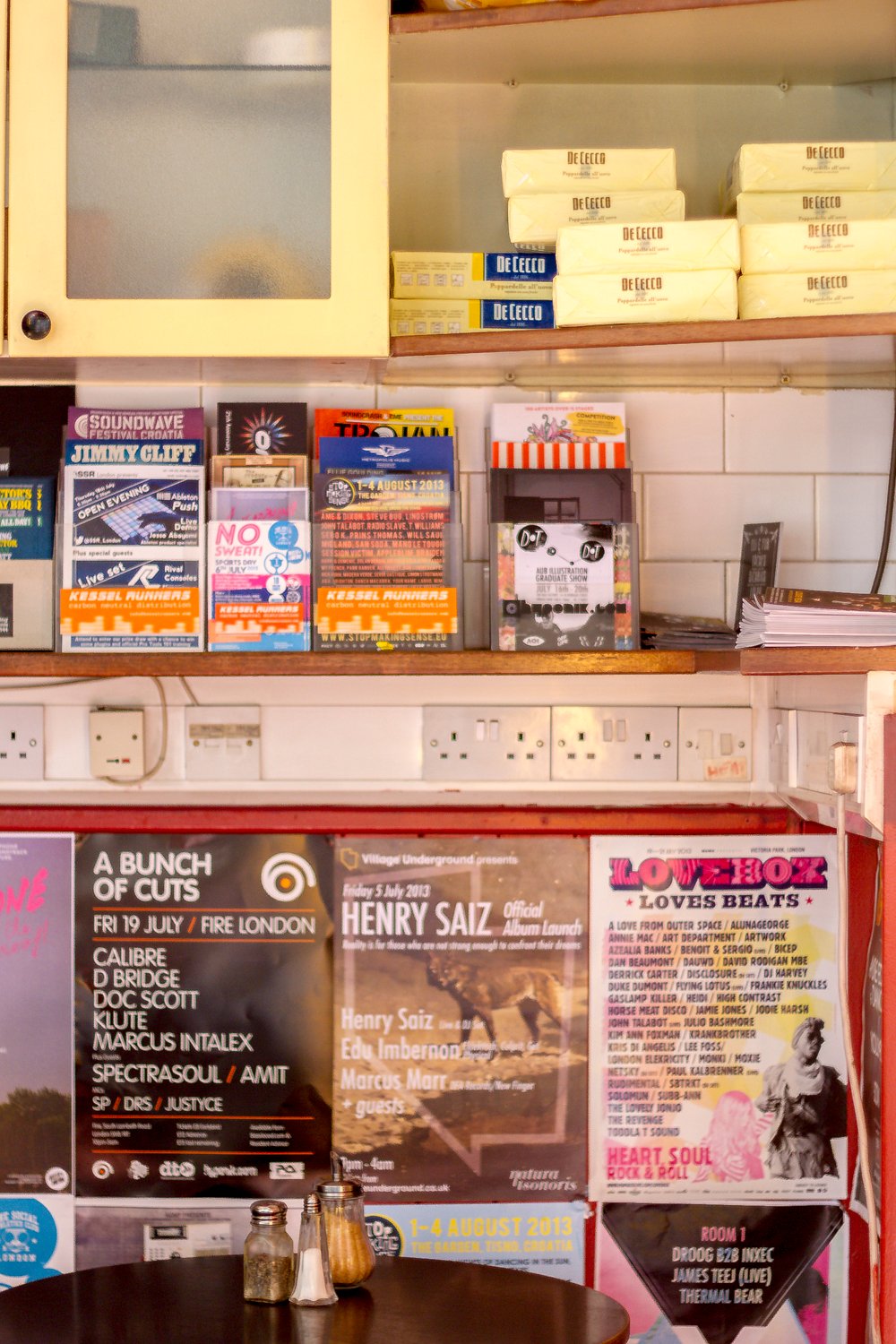 The city banker sitting next to me agrees. "I come for lunch here every day, and told him he has to get the prices up, or else people are not going to come in, thinking that it is not good enough." I concur, having bared witness to the low quality offer that seems to over populate this area and the everlasting high-price/high-quality perception that is present in every metropolis.
I ask Afrim about the second Ruby of Shoreditch in close Hoxton Square. "Lino takes care of that one". He continues to explain that it is a full time restaurant, open for breakfast lunch and dinner, seven days a week. The original Ruby , the one he manages, serves mostly take away and is only open at lunch time during weekdays.
[wp_ad_camp_2]
As he is about totell me that there is a third Ruby of Shoreditch on the way, we are suddenly interrupted by some loud shouting, which seems to originate from the adjacent buildings. It is only a customer from the 5th floor of building across making is order for lunch – "Three grilled chicken ciabatta" is blared across the street. What an incredible neighbourhood feel that Afran has created here.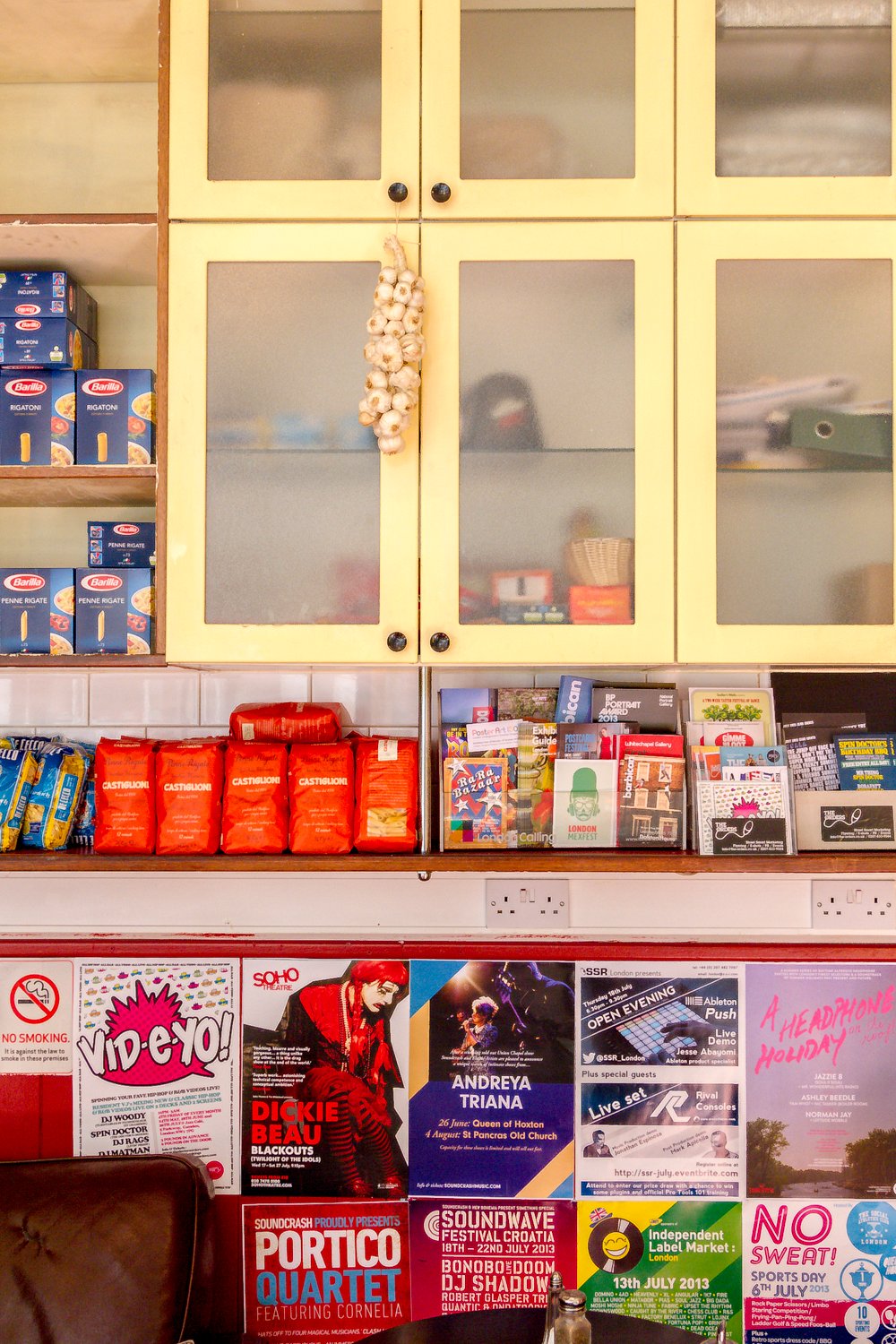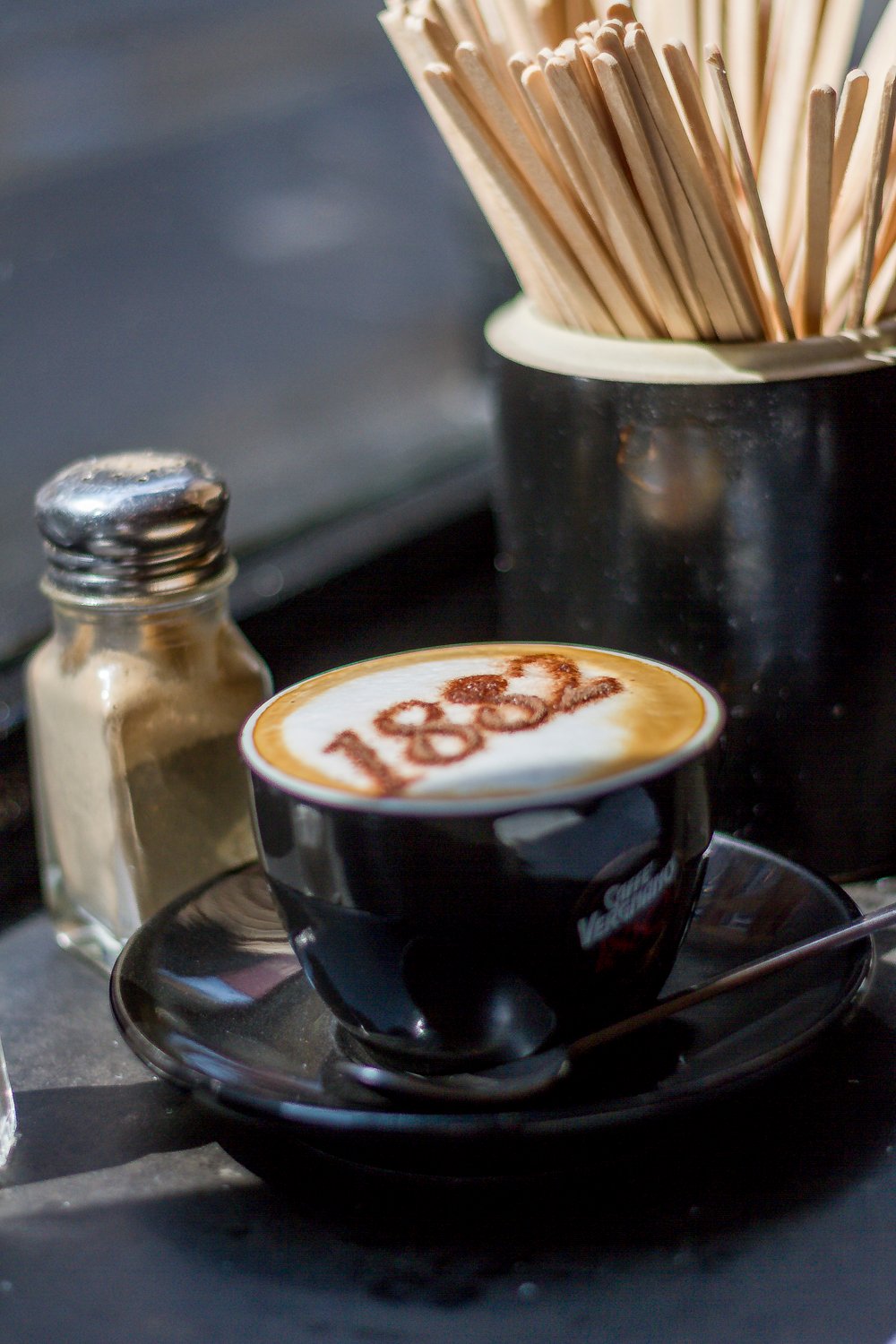 A cappuccino with 1882 sprinkled on top, arrives at my side. I am puzzled. "In the memory of Ruby of Shoreditch." "Ruby was someone close to you?" I ingeniously ask. "Ruby is a long long story my friend. She was a prostitute that worked this area 150 years ago. One day, she was found hanged on the very same iron that supports our sign outside. Because of her status, the police choose to be oblivious to this crime and did nothing about it. Poor little Ruby of Shoreditch, nobody cared about her…" We both pause and walk outside to look at the sign.  "The police did nothing so we decided to do something for the girl." At least now, someone remembers her…
Thank you Afrim for sharing such a life determination story about food.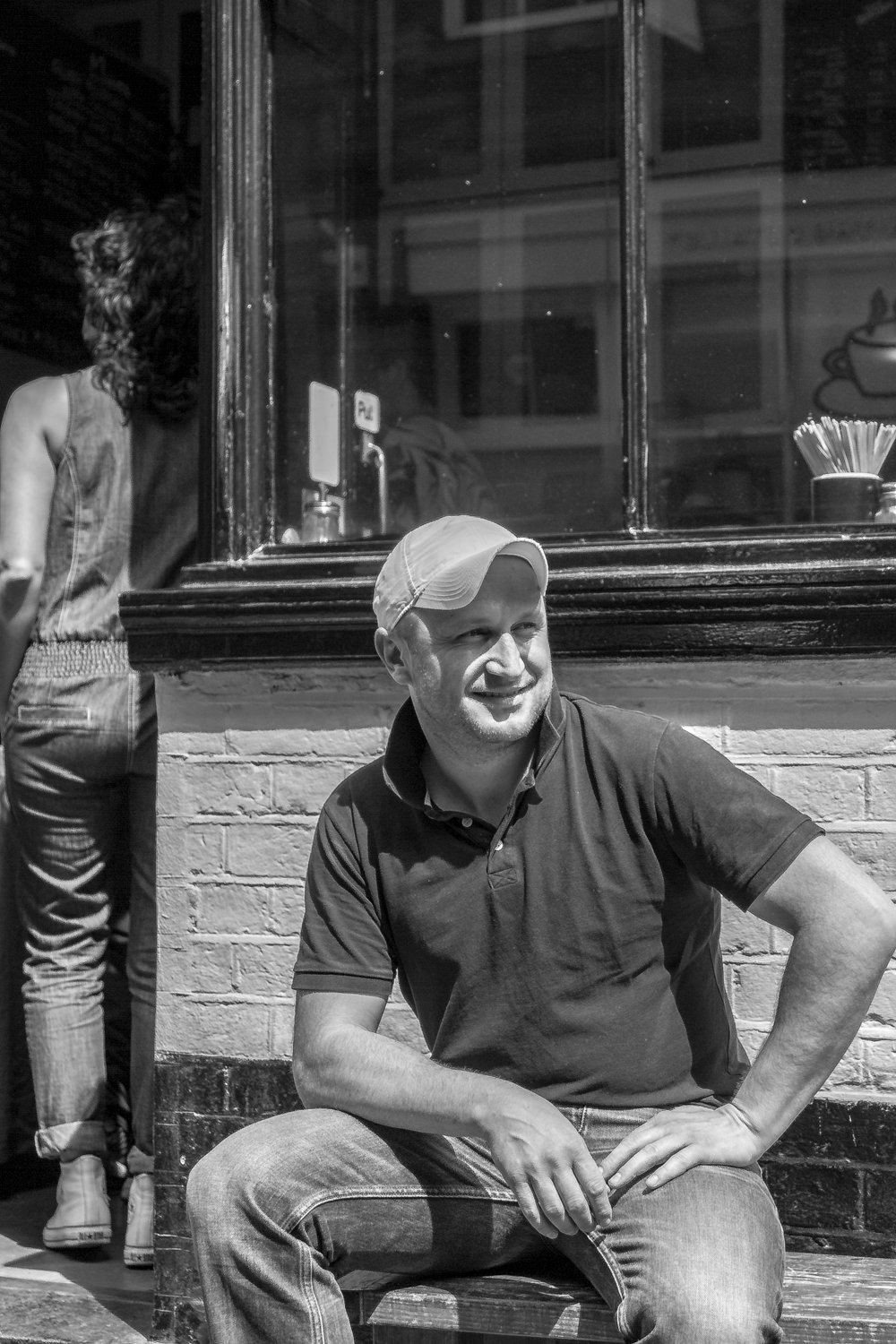 Disclamer:
This is by no means a sponsored post. I truly enjoy roaming the streets of the locations I visit, in the search for inspiring travel and food stories, which I can then tell to the world.
Ruby of Shoreditch contact details:
London, UK
Find some more cool photos of Ruby
here 
 [wp_ad_camp_2]