It wasn't until recent times that bloggers, especially travel and food, were recognized to significantly impact the decisions of travellers when these research online for information about their next holidays, The truth is that they have been doing it since the early sdays of the World Wide Web. Now it is rare to find any tourism stakeholder that does not work with this so called "new breed of first person speech publishers".
They speak with an own voice, they are very active in engaging their community, their opinion can influence holiday decisions on a much larger scale than any online corporate information. It is very wise and savvy to include them in your marking strategy, because at the end of the day, its all about evoking the sense and wish of travel. Either it be to your restaurant, to your hotel, to your flights or even to your country, bloggers can take your brand and give it that extra personal touch and reach.
Portugal was a never a country to stay behind other nations. Especially when it comes to recognizing opportunities and taking the best of them. Remember that 500 years ago, ahead of all other nations, we gave new meanings to the words "World", "Communication" and "Trade".
This very sense of opportunity came knocking on my inbox, when I received an invitation from VisitPortugal to become the official blogger for VisitPortugal at FITUR. It makes every sense for me and I am grateful for my home country's tourism board to recognize my achievements as a travel blogger and to ask me to become a part of their communication and marketing strategy.
Correct-me if I am wrong but it is the first time that a national tourism board has nominated an official blogger!
So, besides collecting my 2015 FITUR World Travel Blogger Award , for the second time, I will be blogging about VisitPortugal's activities and highlights at FITUR.  I have spent the last few days coordinating VisitPortugal's presence at FITUR with the communications team in Lisbon.
For those of you who will be present the Spanish Tourism Fair, here is what you can find at the VisitPortugal stand.

[wp_ad_camp_2]
VisitPortugal Stand Size and Theme
Much like in previous years, VisitPortugal as once again assured a highlight position with the biggest stand of the Europe showroom (4C02), with over 750 sqm of showcase area.  The theme of the stand is "Celebrate and Share Good Moments" , seeking to associate Portugal as destination for celebration moments.
Selfiematon
Because good moments are meant to be shared, VisitPortugal will have a "Selfiematon" device, which allows visitors to take a selfie with a background image of Portugal and share it on their social networks. Several prizes will be randomly selected and range from a printed postcard of your photo to a 2 night experience in Portugal.
Sustainable Art&Design
We will be honouring the recent coronation of Felipe VI as the King of Spain, through the production of and art piece by American artist Scott Gundersen made out of used wine corks. The artwork is made from more then 30000 re-used wine corks and it will be 2,36m high by 3,3m wide and wheigh over 140 kg.
Street Art
Street Art,  has gained immense notoriety over the last half decade. Street Art in Portugal enjoys already some international recognition, especially dedicated pieces made by international artists.
[wp_ad_camp_2]
Summer Music Festivals
Portugal has some of the best Summer Music Festivals in Europe, with acclaimed bands, great natural sites, nice people and party nights that last until dawn. Travelling to Portugal to hear good music, also gives you a chance to see the country and get to discover us in a relaxed and fun way.
Here is a list of the main Summer Music Festivals in Portugal for 2015.
NOS Primavera Sound Porto – 4-6 June 2015 www.nosprimaverasound.com
Festival Med  Loulé – 24-7 July 2015  www.festivalmed.pt
NOS Alive  Algés – 9-12 July 2015 www.nosalive.com
Festival SuperBock SuperRock  Lisboa, 16-18 July 2015  www.superbocksuperrock.pt
MEO Marés Vivas  Vila Nova de Gaia – 16-18 July 2015  maresvivas.meo.pt
MEO Sudoeste  Zambujeira do Mar – 5-9 August 2015  sudoeste.meo.pt
Vodafone Paredes de Coura  Paredes de Coura – 19-22 August 2015  www.paredesdecoura.com

Wine Tourism
No news here! Portugal's potential for wine tourism is immense! The increasing choice for high quality wine, warm Portuguese hospitality, good food and boutique hotels, gives you the opportunity to get to know this wine and Portugal in a personalized manner and away from the crowds of other destinations in Europe.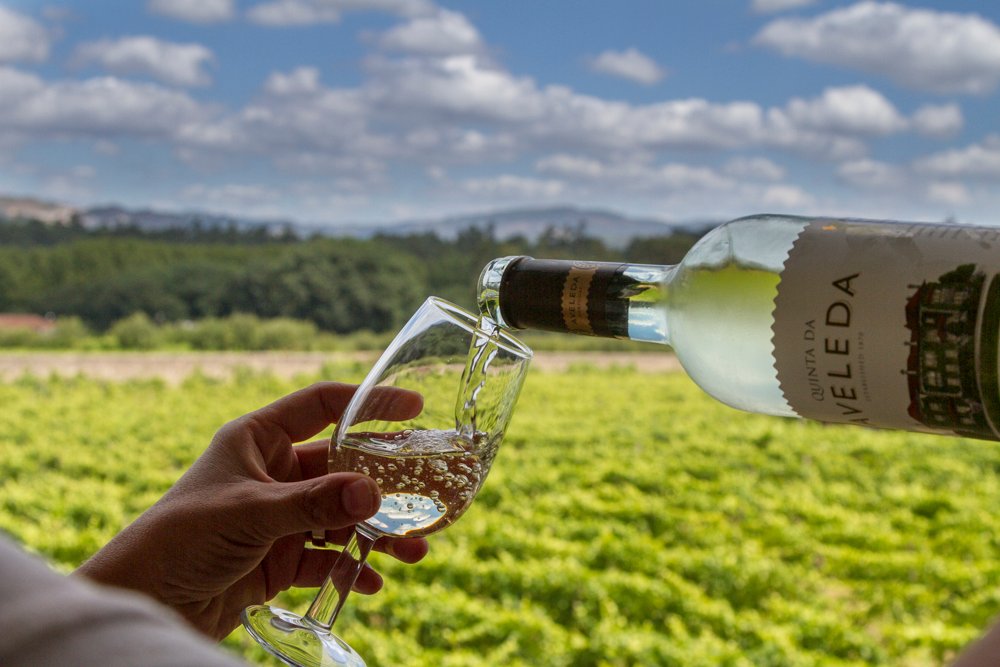 [wp_ad_camp_2]
Cork
When it comes to cork we are the rulers of the world. Portugal is the main producer of cork in the world, amounting 70% of the worlds yearly cork production.  As an ecological and sustainable material, cork has been increasingly been used as an alternative material for fabrication and given such different uses as: umbrellas,  purses, fashion, shoes, furniture. Even NASA uses Portuguese Cork for insulating its Space Shuttle.
At FITUR, VisitPortugal will display 30 umbrellas made out of cork, inspired by the Umbrella Sky Project initiative in Águeda, and which consists of over 3000 colourful umbrellas lining the main avenue of this city in the centre of Portugal. A dress made out of cork designed by Portuguese designer Teresa Martins and offered to Lady Gaga will also be on display.